What Is the Best Flooring for P90x at Home?
By Greatmats Staff Created: February, 2020 - Modified: July, 2021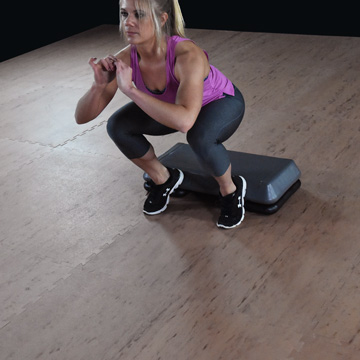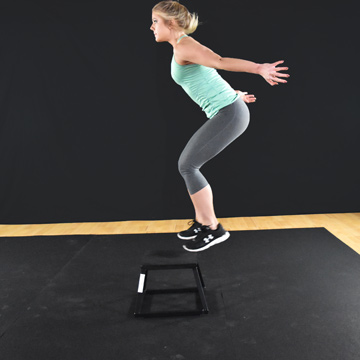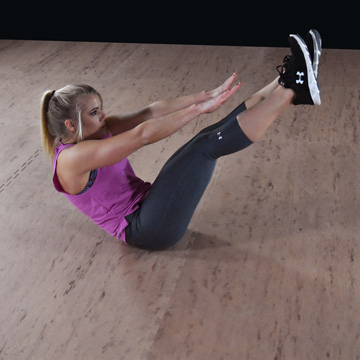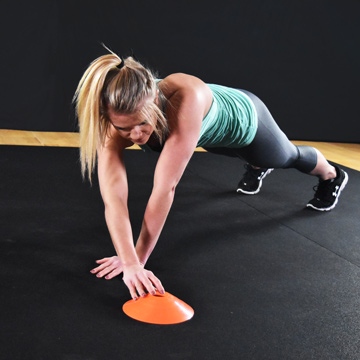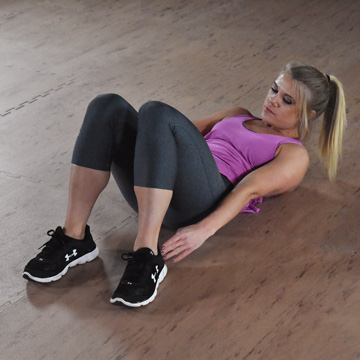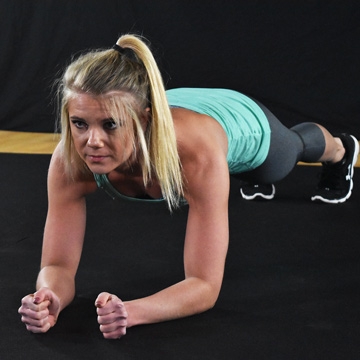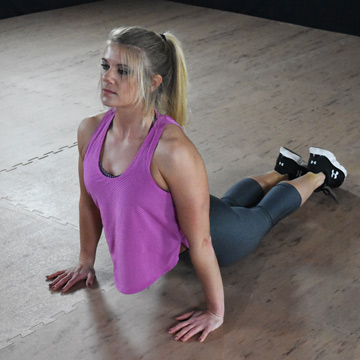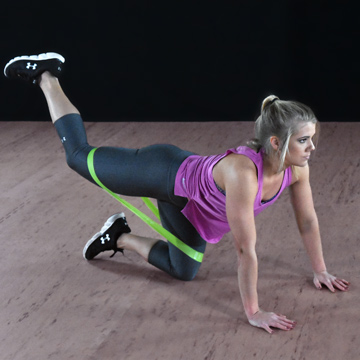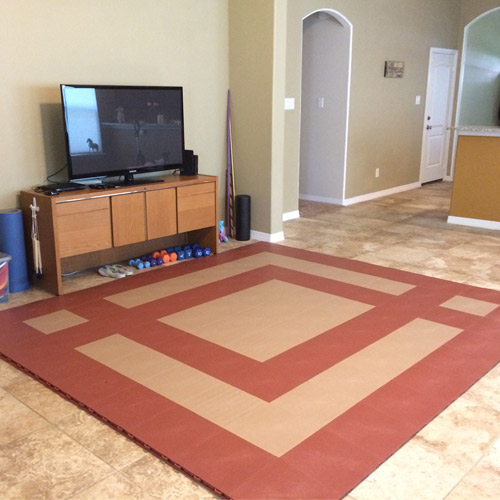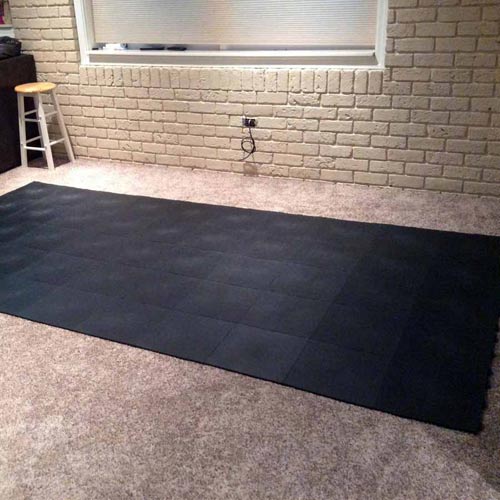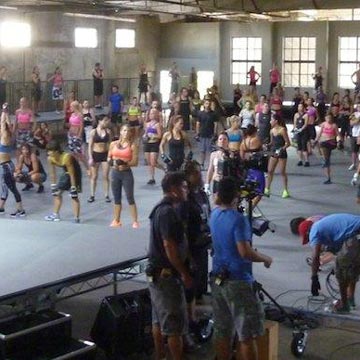 When you're looking for the
best P90X flooring
, you need something that will provide both firm cushion and impact absorption, while also delivering a stable footing for insane workouts.
P90X, short for Power 90 Extreme, is an exercise regimen consisting of cross-training and periodization. Its schedule uses a different type of workout each day to provide full body training for multiple muscle groups. Watching the P90X video -- and its terrible puns -- as you burn calories or do an ab workout is part of the fun.
Because P90X draws from a variety of exercise workout plans -- including weight training, interval training, plyometrics, martial arts, cardio training, aerobic workouts, and yoga workouts -- it needs a versatile type of floor. P90X flooring isn't necessarily a specific type of flooring, but it will be flooring that can handle multiple exercise use cases, helping athletes obtain the best results.
Key Design Elements of Flooring for P90X
For the P90X workouts, athletes will be using the flooring in many different ways each day. This type of flooring has to stand up to regular foot traffic, dripping sweat, and the occasional use of equipment.
Impact absorption. You'll be jumping quite a bit during your P90X exercise session. To keep your hip, knee, and ankle joints safe during a workout and ready for the next day's exercise schedule, the P90X flooring has to provide a cushioned landing.


Firmness. On the other hand, you don't want so much cushioning that your feet are sinking into the floor. This can create a tripping or stumbling hazard for the athletes. The P90X flooring needs to have both a firm feel and impact absorption. Firm flooring allows the athlete to push off for quick movements too.


Cleaning. People are sure to sweat during a P90X workout. Whatever style of flooring you pick should be easy to clean. Mopping the floor removes sweat and bacteria, eliminating odors. Because you'll be laying and sitting on the floor for some P90X sessions, a clean floor is a must.


Slip-resistance. With sweat on the floor, you need a surface that has a bit of texture to it. This gives athletes the sure footing they need to make sudden movements and avoid slipping.
Here are some of the best types of P90X flooring that Greatmats offers, providing excellent results and a good value.
Super High Density Foam Home Gym Flooring for p90x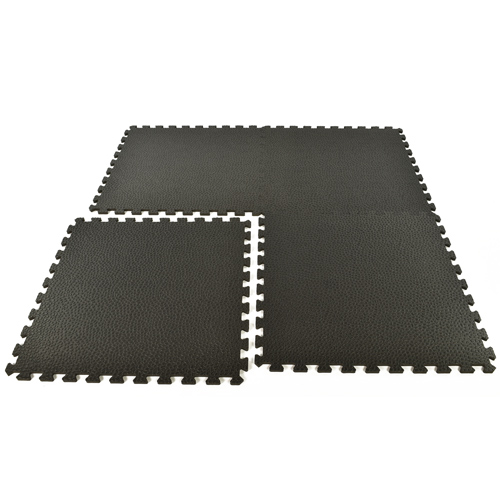 EVA foam is a smart choice for P90X flooring, as it's affordable and has the mixture of firmness and cushioning that you need. One of our most popular choices is the Home Gym Flooring Tile product.
Installation is easy when using these interlocking mats with puzzle style edges. And assembly goes fast, as each mat measures 2-by-2 feet to assemble quickly. Clean-up is a snap too, as you can sweep, vacuum, or mop the surface of these tiles.
This style of exercise mat has a pebble top, which gives athletes the sure footing they need for this intense workout. You can use these beautifully colored tiles in either a home workout area or at a studio. It offers just the right amount of cushion to protect your body from a hard concrete floor without sacrificing any output or creating a hazard from sinking in.
Home Sport Mats for P90x Workouts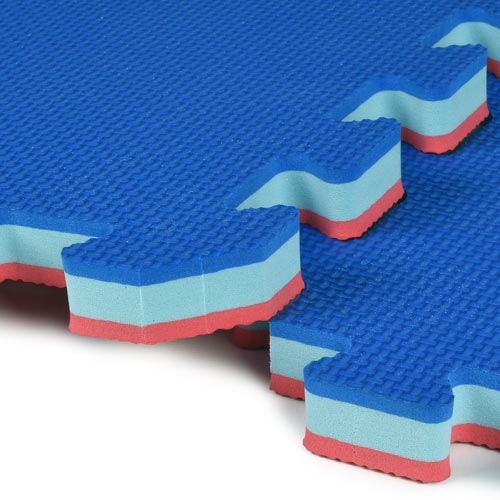 For more cushioning in your athletic flooring, the Home Sport and Play Mat product has a 20 mm thickness measurement (roughly equal to 3/4 inches). Even with additional thickness versus some other sports floor tiling options, this Home Sport tile remains firm enough to use for quick movements as they are a popular home taekwondo flooring solution.
These tiles are reversible, so you can create whatever color patterns you want. With puzzle style edges on each of these 2-by-2-foot tiles, installation goes fast. Should you need to return to the original sub-floor in the workout room, you can disassemble these tiles just as quickly as you installed them.
You'll love the versatility of these workout tiles, as they perform equally well for tough P90X workouts, simple kids playroom flooring, and everything in between.
P90x Flooring Over Carpet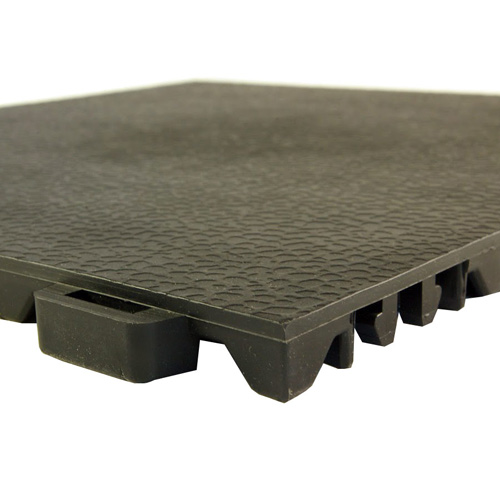 When you want to install P90X flooring over carpeting in your home, you will want to avoid using foam. Puzzle style foam tiles may sink into the carpet at the seams, leaving the floor uneven or when covering small areas, they could shift over carpet.
Instead, look to a high quality type of PVC plastic interlocking floor to go over the carpet, such as the StayLock Tile Orange Peel product. With PVC plastic, you'll receive the benefits of cushioning found with foam tiles and the durability found with rubber flooring. You can use free weights and exercise equipment with these tiles.
The StayLock Tile uses an interlocking edge, but it's a hidden interlocking system, rather than a puzzle style edge. This means the edges won't sink into the carpet, leaving the floor surface perfectly intact and flat. This tile has a slightly textured surface on the top that resembles the exterior peel surface of an orange, providing sure footing. It also has a raised base with pedestal style feet the grip the carpet to prevent shifting. Staylock tiles come in multiple colors, but you'll get the best price point on black tiles as they utilize recycled content.
A couple other outstanding flooring systems for p90x workouts include Greatmats
1'' inch thick martial arts mats
and
plyometric rubber rolls
. Made of a firm EVA foam material, the martial arts puzzle mats are 1x1 meter in size and offer a wood grain pattern option if desired. The larger size helps reduce seams and speeds up installation in large areas. Plyometric rubber is less dense than traditional rubber rolls, offering more cushion with the same long lasting durability of rubber and ability to cover large areas with a virtually seamless surface.
When you're ready to tackle the world of tough workouts, finding the right P90X flooring is a must. Without a high quality floor, athletes could be so sore after one of these intense sessions that they can't go again the next day. Count on Greatmats to deliver excellent quality flooring, so you can work out every day and achieve your fitness goals.