Home Dance Floor Package Adagio Tour Cushion 10.5x10 Ft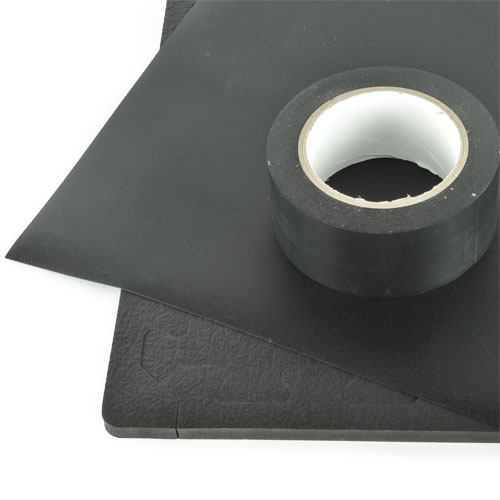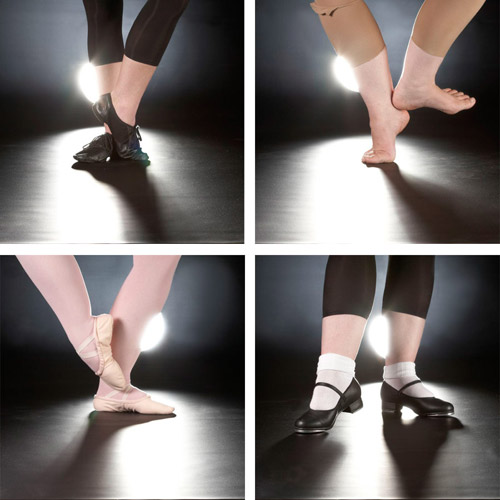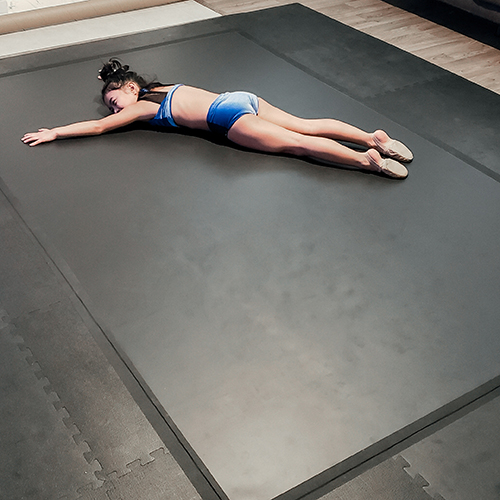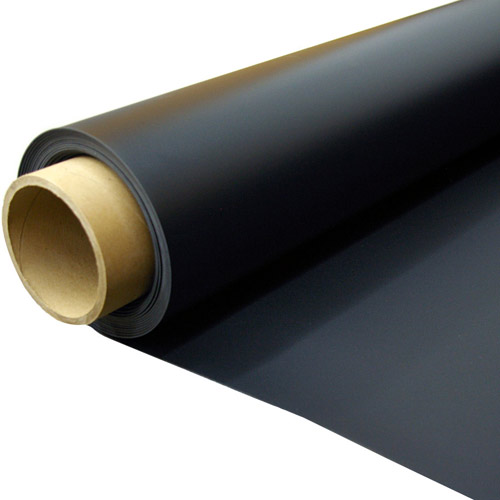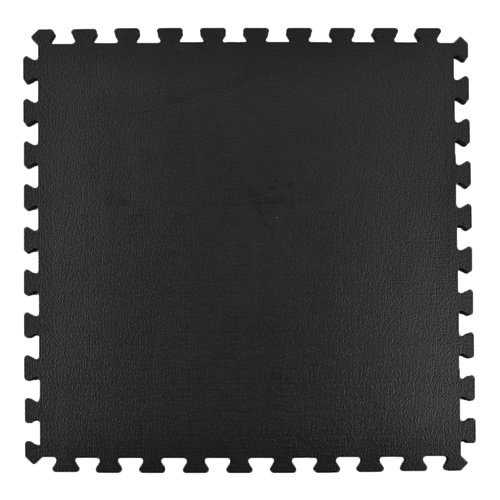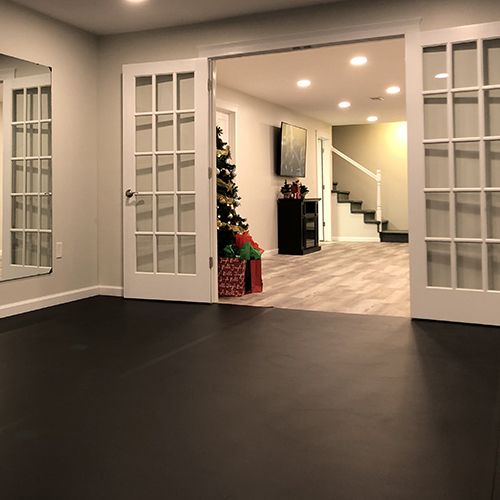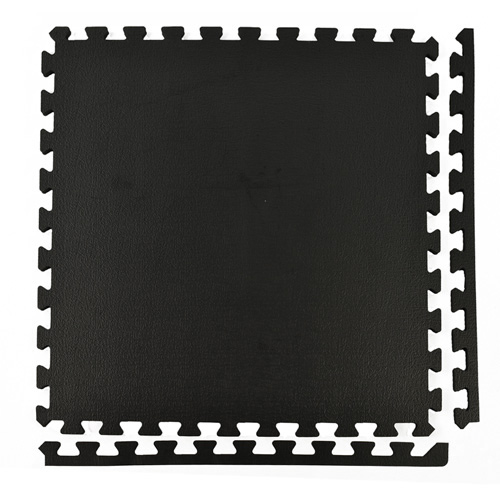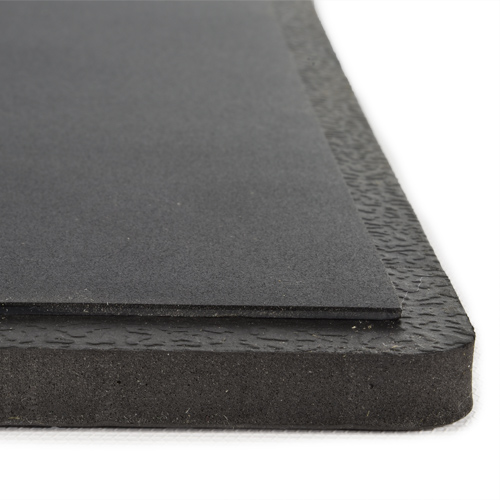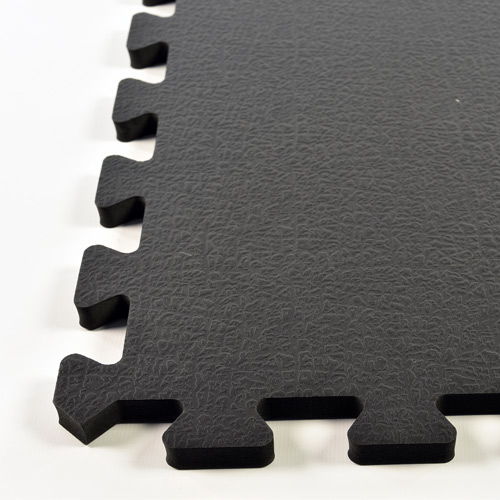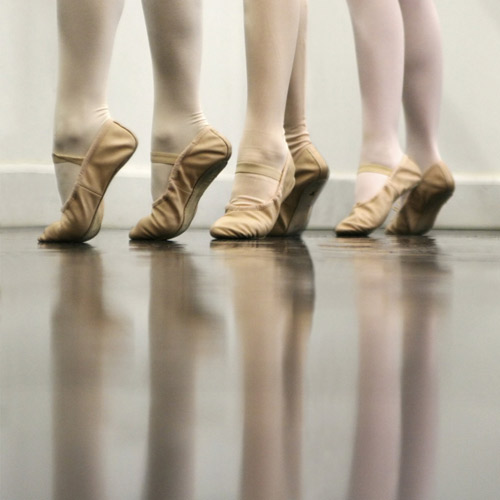 20 linear feet of Adagio Tour marley dance floor, foam tiles and one roll of tape
Designed for easy and quick installation at home
Install on any hard flat surface
Free Shipping
- lower 48 with $85 Purchase
Ships Out: Estimate 1-3 Working Days

Black
VIDEOS
TOP FEATURES
20 linear feet of Adagio Tour marley dance floor, foam tiles and one roll of tape
Designed for easy and quick installation at home
Install on any hard flat surface
Easy tape down installation
Suitable for all dance types
Rosco Adagio Tour professional marley dance floor material
Sport Plus Designer foam tiles included
Black dance floor marley
Use Types
Home Dance Floors, Ballet Practice Space, Home Tap Dance Flooring
Our marley dance floor package consists of 20 linear feet of black vinyl dance floor materials, 25 pieces of interlocked foam tile for subpadding, and one roll of tape. Use this vinyl dance flooring for home for ballet, hip hop, modern, tap, jazz, and more.
This is designed to provide a space for dancing that is 10.5 x 10 feet in size.
Marley Dance Floor for Home Installations
Turn the
living room
or any room in the house with a hard flat surface into a practice spot for dancers, as this portable marley dance floor package is designed for success with dances of all kinds. It will accommodate hard or soft shoes or bare foot performances.
Here are our suggestions for installing it.
Start with a sharp utility knife and cut the full piece into two equal sections, each of which should consist of 10' linear.
Next, assemble the interlocking foamed piece grid, creating a spot that will be roughly 10' by 10'. They will fit together tightly without the need for adhesive, thanks to the precisely manufactured puzzle style tabs and slots on the edges of the tiling.
Then carefully try taping the pieces of ballet floor together, ensuring the perfect alignment of the now matching straight edge sections. Finally, after taping the entire connected section to the subfloor, it's ready to be used.
Semi Permanent Marley Dance Floor for Home
Understand that the marley dance floor package weighs 90 pounds, meaning customers should have more than one person on hand to aid in installation or in moving the vinyls back and forth from storage into use in the room. Save the center core, as rolling up the material over the core will prevent it from collapsing upon itself while in storage, creating a misshapen dance floor mat.
This particular product is not intended to be installed atop carpeting. If carpet in the room is the only subfloor choice in the location where the marley dance floor mat for home will be installed, our customer service team can give some other suggestions regarding products that would work better.
Additionally, we have other sizes of the marley dance floor package in our catalog. For those who need custom sizes in the ballet dance floor for home, please call us. We can cut any length of material that is needed. For larger installations, we also have full rolls available, measuring up to 101' linear that have the same slip resistant capabilities of the kits.
Portable Dance Floor for Home
For those seeking the highest quality in DIY marley dance floor for home at a desirable price, count on Greatmats, as we source materials from the most trustworthy manufacturers and distributors.
Ours will yield a greater lifespan than marley dance floor big box stores sell, and it provides a better value than other specialty stores' marley floor. Rather than consider an alternative because of problems with fitting the project into a budget, look to our products to provide a long lasting performance at a reasonable price point.
Customers appreciate the durability and firmness in this dance floor package, as it carries a hardness rating of Shore A 92 for the vinyls. Meanwhile, the foams are rated at Shore C 35, giving them the soft landing area desired to create a safe space for practices to occur.
It has a beautiful look that allows it to provide the ideal quality for performances at a permanent facility or for
touring
companies that may encounter a different type of subflooring every night. When the troupe is not sure what kind stage or theater it will encounter for a performance until it arrives on the scene, our kit is the perfect solution, thanks to the two layer design.
The foams in the underlayment will protect the thinner segments from potential punctures from subflooring that isn't perfect, while giving everyone involved a soft underlayment that's sure to keep them healthy and performing their best, regardless of what is encountered in the subfloors at the performance facility.
This custom dance flooring roll is not returnable.
FAQ Marley Dance Floor Package Q&A
What is a marley dance floor package?
It ships with everything required to create the desired layout. It has tape to adhere it to the subflooring, along with the exact size of vinyl stage flooring required to match the desired coverage size. It also has a cushioned foamed tiling, which delivers protection for the dancers, ensuring that their lower body joints will receive the cushioning they need to maintain a high level of practice for any dance styles planned for the space.
How do you lay a marley dance floor mat for home?
DIY marley dance floor installation goes relatively easily for most customers who want temporary installs, as no messy glues are required to lay it out. (For those seeking permanent installations, however, they can use adhesives on the pieces.) Simply use strips of tapes around the edges and along the seams of the sections to secure it as a DIY dance floor. As a dance subfloor, it can be picked up and laid out multiple times without causing loss of integrity for the material. With this particular marley dance floor package, use rubber cushion tape to secure the padded layer underneath. With the cushioning layer, it provides some of the same benefits as a sprung floor.
Can you do tap dancing on a marley floor?
Yes, but the taps on the bottom of the shoes could create visible marks on the top. When it will be used for tap, consider purchasing an all-black color in the marley dance floor package, which will hide the marks more efficiently than other colors. Often times, a multi purpose floor cleaner for Rosco dance floors will be able to remove the marks or at least lighten them to the point that they are not overly noticeable. The first time you use your new floor you may notice shoe marks. Don't panic! This expected and is a sign that the floor is doing its job as scuffs are a result of friction between a shoe and the grip of the floor. When the floor is shiny and new, each scuff is very noticeable. After more use, the scuffs will start to blend into a patina on the floor – just as they do inside dance studios everywhere.
What do you put under marley floors?
A cushion package underneath the thin Adagio Tour materials helps those practicing to avoid sore joints in the hips, knees, and ankles. Our marley dance floor package contains the vinyls section, as well as foams that are suitable for an extra padded underlay underneath. In the area where it will be installed, place the
Sport Plus Designer Foam
down first. Lay out the 25 underlay tiles included in the kit in a 5x5 section, interlocking each piece along the way. Place the two vinyl floor segments on top of the foam tiles, matching the long sides. It should overhang by about 2 inches over the underlay.
Maintenance
Clean with hot water. To remove tap marks use Rosco Heavy Duty floor cleaner.
Shipping
Ships via ground service to your door.
This Product Ships UPS Ground, FedEx Ground and/or Freight.
Please review our shipping disclaimer.
ACCESSORIES
Accessories for HOME DANCE FLOOR PACKAGE ADAGIO TOUR CUSHION 10.5X10 FT
SPECIFICATIONS
| | |
| --- | --- |
| SKU# | GMHDFKitAdagioTourCush |
| In Stock | Yes |
| Material Type | Vinyl |
| Product Edging | Straight |
| Thickness | 10.5 mm |
| Width | 10.50 feet |
| Length | 10.00 feet |
| SF per Item | 106.00 |
| Weight | 90.00 lbs |
| Packaging | Cartons |
| Number of Pieces per Package Type | 1 |
| Non Absorbent | Yes |
| Special Adhesives | No |
| Interlock Loss | 0.00 feet |
| Material Hardness | Vinyl A 92, Foam C 35 |
| Interlocking Connections | No |
| Made In | EU and Taiwan |
| Surface Finish | Smooth flat |
| Surface Design | Solid color |
| Installation Method | Tape down |
| UV Treated | No |
| Reversible | No |
| Border Strips Included | Yes |
| Manufacturer Warranty | 1 year limited |
HOW TO'S
RELATED PRODUCTS