Tap Dance Floor Kit 5/8 Inch x 3x3 Ft.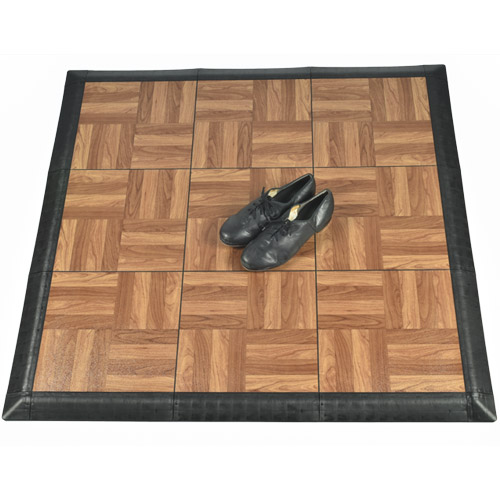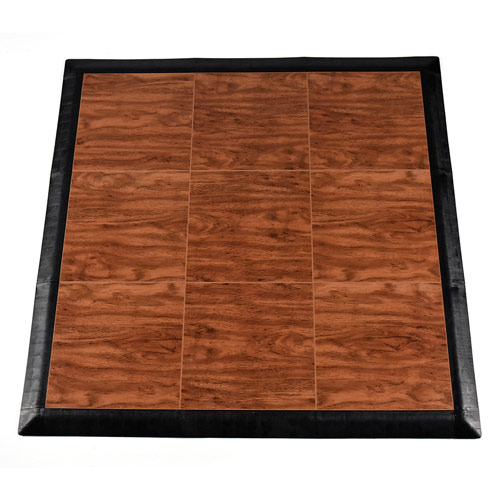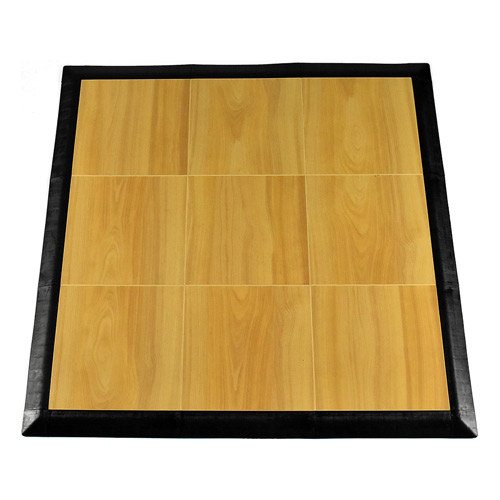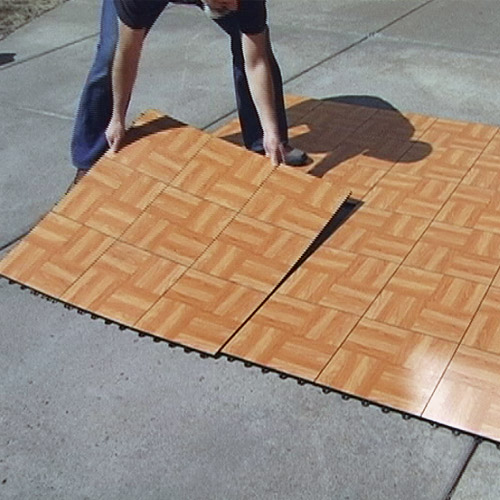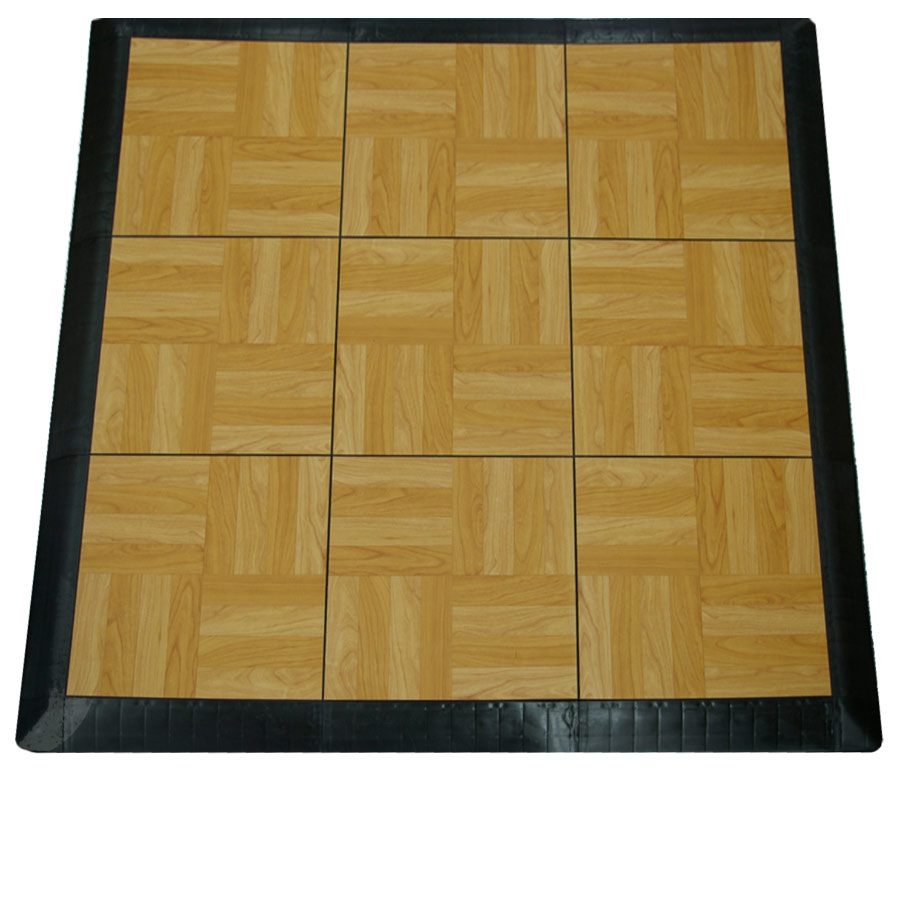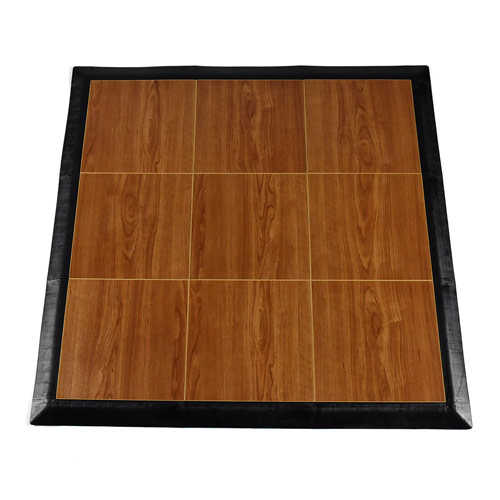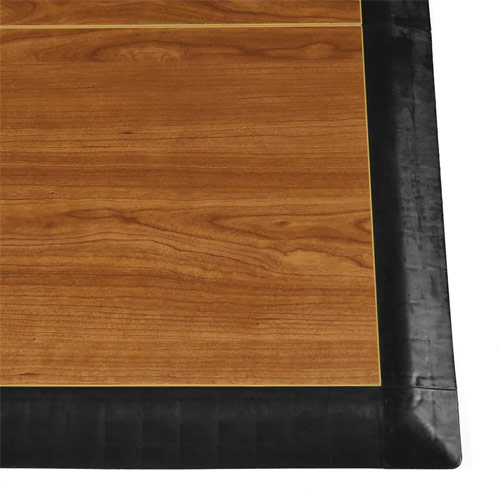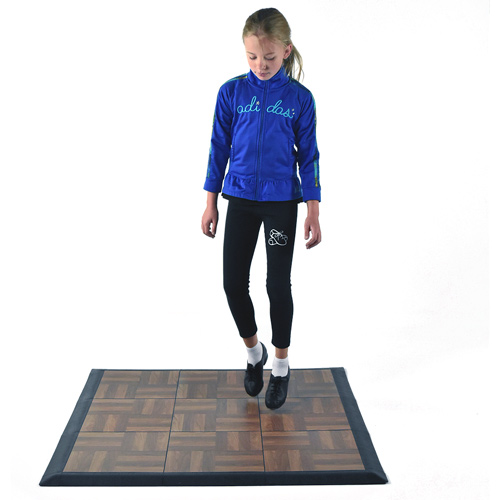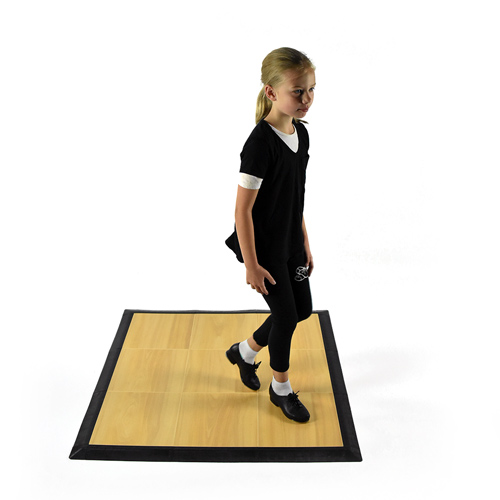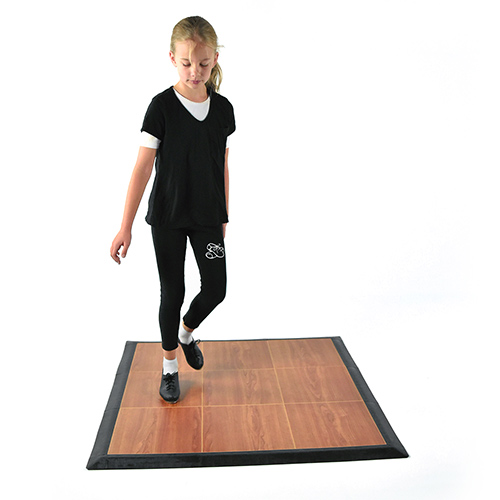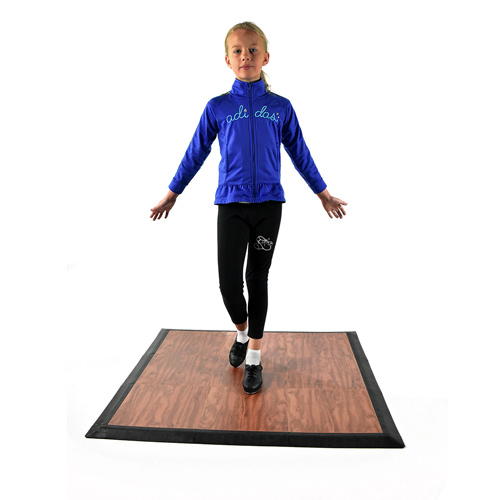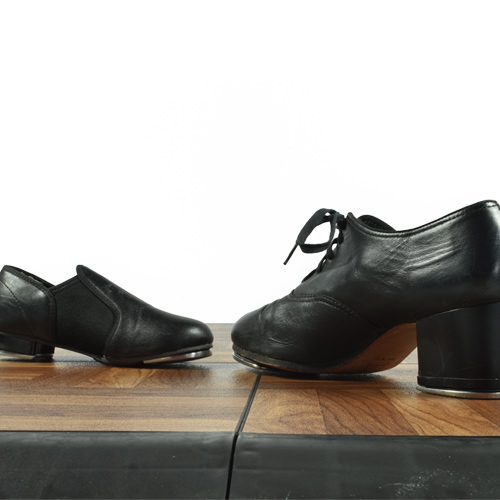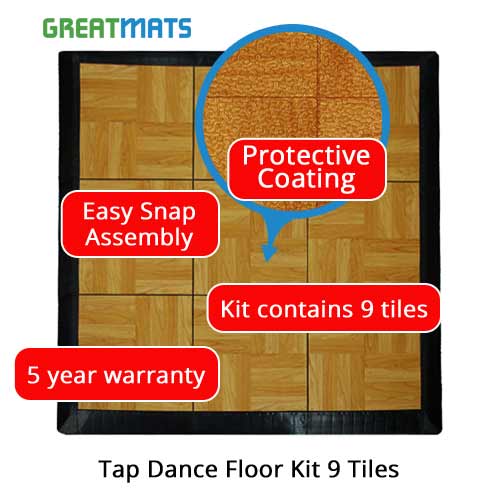 Kit contains 9 tiles
Modular design means no adhesive required
Vinyl tile never needs refinishing
$139.00
/pack
(You Save 20%)
(31 Reviews )
Free Shipping
- lower 48 with $85 Purchase
Ships Out: Estimate 1-3 Working Days

Light Oak

Maple Plank

Walnut Plank

Dark Oak

Cherry Plank

Court Gym Hardwood
Please Call for Sample Options
VIDEOS
TOP FEATURES
Kit contains 9 tiles
Modular design means no adhesive required
Vinyl tile never needs refinishing
Vinyl, waterproof, and features a protective coating
Engineered for indoor and outdoor use
5 year warranty
Take anywhere, easy setup and take down
Easy snap together assembly
Use Types
Tap Dance Flooring Option, Home Tap Dance Floor Kit, Dance Studios, Special Dance Floor Events, Clogging
Easy and fast install portable tap dance floor kit with wood grain look
For sturdy floors in a studio setting or to set up a practice area at the house, the Tap Dance Floor Kit 5/8 Inch x 3x3 Ft. kit is an excellent choice. No matter how our customers have planned to use it, this tap floor arrived ready to stand up to plenty of traffic, while also giving dancers the feedback they need from a tap floor product.
Students or kids can practice dancing on this wood grain finished material that consists of a vinyl tile surface that is connected to a plastic base for snapping them together. The quality of the vinyls is outstanding, as it is of a commercial grade. And it looks nice with its wooden grain finish.


Portable Tap Floor

It provides excellent durability, as well as a sturdy material to ensure good footing for a dancer. Each portable tap dance floor mat measures 1 by 1 foot. Connect all nine pieces to yield the 3x3 coverage area.

It has nine tiling pieces, six male borders, six female borders, and four corners to finish it perfectly.

Our portable tap dance floor is quickly assembled and disassembled, featuring a snap together design that can be used numerous times. No adhesive is required to assemble it, and there's no need for special tools.

When moving outside of the studio, the portability of ours versus competitors is tough to bear. Easily pack up these portable dance floor tiles and transport them wherever needed, assembling them for use. Once the event is over, it's also easy to disassemble them and return them to the original location.

If installing it in a basement or garage at a house, one order should be sufficient. The size is ideal for one person to use for practicing.

For larger installations, consider connecting multiple kits, creating plenty of space for accommodating multiple dancers. Because this tap mat is modular, any final size is possible. This gives the portable tap dance floor a tremendous amount of versatility. We do sell extra segments for designing a non-standard size. Contact us to determine the best ordering selection.
Dance Flooring Installation Tips
An individual tile weighs 2 pounds and covers 1 square foot. This means it's easy for a single person to assemble it. However, moving the assembled portable tap dance floor might be awkward, as it covers 9 square feet and weighs about 18 pounds.
Install these onto a hard, flat surface. Although ours are UV treated and are able to be used outdoors, we do not recommend installing them atop grass, which may be too soft. Permanent outdoor installations are not recommended.
Two sides of the individual tiles include male pegs, and the other sides have female loops. Put the male peg over the female loop and step down until it clicks in place, ensuring the two fit tightly together. For the layout, point the loop in the direction to add more and work across.
With the loops lined up, step or push down on the edges of until they click into place.
This modular floor tile can generally be installed over carpeting in commercial and many home installations. This installation is not guaranteed to work, as with some home carpeting, the padding and carpet thickness can vary. If the user is experiencing any issues when installing over carpet then the user may have to install some other flat surface under the tiles, such as plexiglass or plywood.
To add an edge, attach the ramped border pieces using the same process. Purchase extra individual parts to create a larger space or to set up a rectangular shaped area.
When ready to disassemble them, just lift up on the edge with the pegs at the same time as pressing down or stepping on the side with the loops. They should easily separate without damaging the hook and peg system, as these are made from a tough and durable type of polypropylene plastic. It's not quite a tongue and groove system, but it is similar.
For disassembling and storing a large number, we recommend using a pull cart to stack each piece upon it and quickly move through the room.
For a really large multi foot flooring option, consider leaving them stored in chunks of 2 by 2 or 3 by 3. This will make the disassembly and reassembly process much faster, but the large chunks will be heavier for one customer to move and align.
Sweep it on a daily basis, so it stays as clean as possible. Use a damp mop with a common household floors cleaner and water, but avoid bleach.
Depending on availability, quite a few options for the type of color or pattern designs can be ordered. The options include:
Maple Plank

Light Oak

Dark Oak

Walnut Plank

Cherry Plank
We can help, including advice on the right number. We have tips for finding the right color. Contact us to start the process of developing practice spaces at the house or traveling spaces for practicing during road trips.
Tap Dance Mat for Studios
Create small island installations in stage areas or in the front of rooms, allowing for seating to fill the remainder of the room. Or use a tight to the walls installation for studios or at home. Our portable tap dance floor is not limited to just tapping or clogging. Other styles of dances can take advantage of the high quality and durable floorings that we offer, including the following.
Ballroom

Banquet

Clogging

Flamenco

Hip Hop

Irish

Latin
The portable tap dance floor can replace professional tap boards on a theater stage or in the studio. It is engineered for indoor use and certain outdoor situations. It will not absorb moisture and is raised, so air can flow beneath.
For ballet, modern, or jazz practices, we would recommend marley flooring material. A dancer with bare feet or with thin shoes probably will feel the seams in this, which might not be the most comfortable, necessitating the marley. Some dance studios will lay out this portable tap dance floor as a base for the types of dancing listed above. Then whenever marley is needed, they'll roll out dance mats on the top.
Just contact our customer service team to learn about options for some other types of products.
Buildings that often are rented for multiple purposes may choose to have these on hand to set up dancer floorings for wedding receptions, anniversary parties, or birthday parties. A school might want to have this available for school dances in rooms where portability in the surfaces is a key.
They then can be disassembled to return the building back to its original look. These are excellent options for giving versatility whenever needed.
Wear any kind of shoes with this, as it will even stand up to clogging shoes. This is a Made in the USA product and features a 5-year limited manufacturer's warranty.
Please note that when the kits are brand new, the floor may feel slippery. This improves over time as the floor is used more.
Maintenance
Product can be damp mopped with common household floor cleaners, avoid bleach.
Shipping
Ships in cartons via ground service to your door.
This Product Ships UPS Ground, FedEx Ground and/or Freight.
Please review our shipping disclaimer.
ANSWERS
Product Questions:
Q: Can I use this floor for ballet and jazz dance classes? My daughter does tap, jazz, and ballet, and I need to know if it works. I will put it on the second floor of the house, which is wood.
A: We would recommend a vinyl marley flooring material, such as the
Adagio
, especially for ballet, where the dancer would want a continuous surface with no seams.
Q: If I want to make a larger dance floor, can I combine kits? Or let's say I want to do an 8ft by 8ft dance floor. What would I need to buy?
A: You can purchase the tiles individually
here
.
Q: Can the flooring be used outside over grass?
A: The tiles should be installed on a hard flat surface, so it depends on the grass; most likely not.
Q: Can these be used for regular dancing? Such as a birthday party?
A: Yes, these tiles can be used for heavy use regularly. You can purchase the tiles in any quantity to make any size configuration. Please see this
product page
.
Q: Can this floor be used for dancing with bare feet? I am specifically talking about Indian classical dance, which we perform without any footwear. I'm wondering if the surface will have enough grip or if it will slip.
A: I don't think bare feet will slip on these tiles. Please keep in mind that there is a seam on every foot on this surface.
Q: Can a layer of Marley be put on top of the tap dance floor to make it suitable for ballet?
A: Yes, this would work fine.
Q: I would like a space to practice my clogging. If I lay the tap dance floor kit over concrete, should I use some sort of subfloor for cushioning? If yes, what do you recommend?
A: You can put an underlayment under these tiles; although it's not required, it's a good idea.