Court Floor Tile Flat Top 5/8 Inch x 1x1 Ft.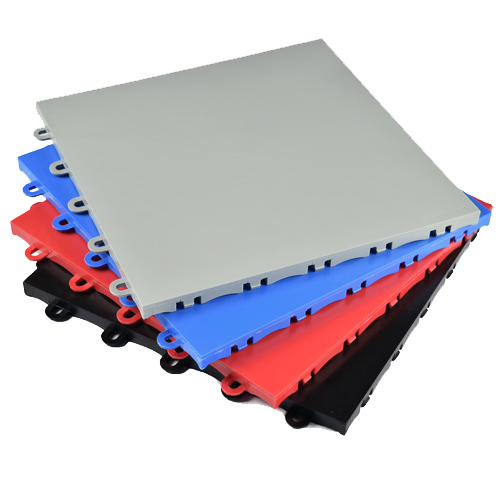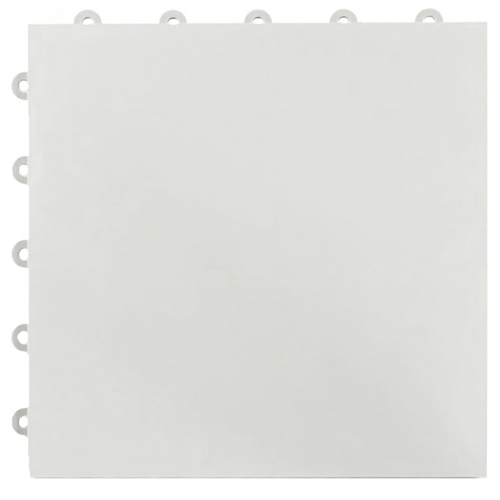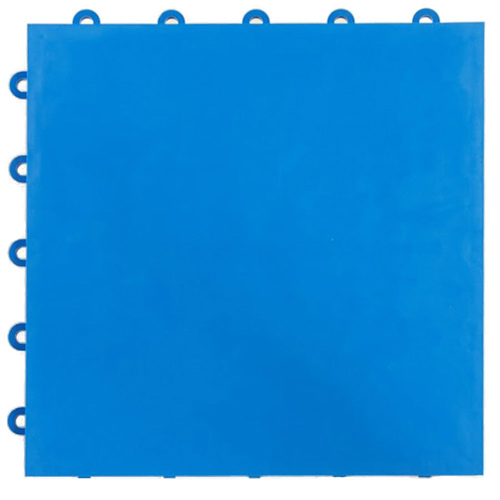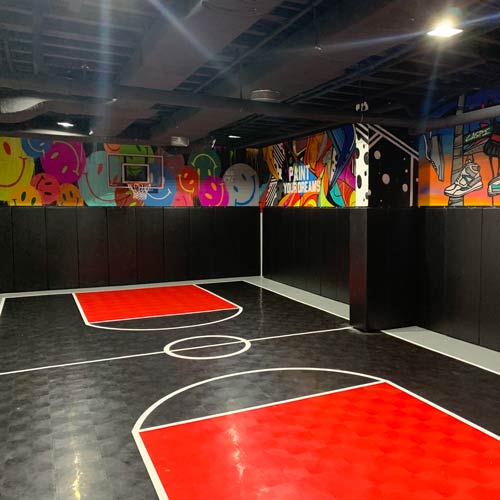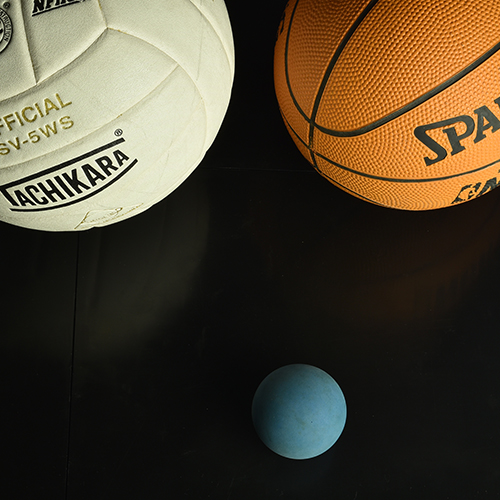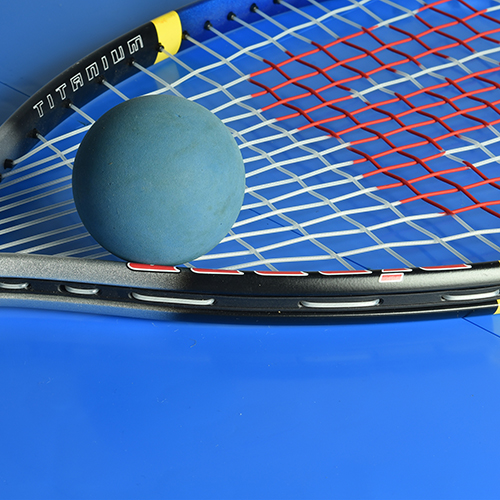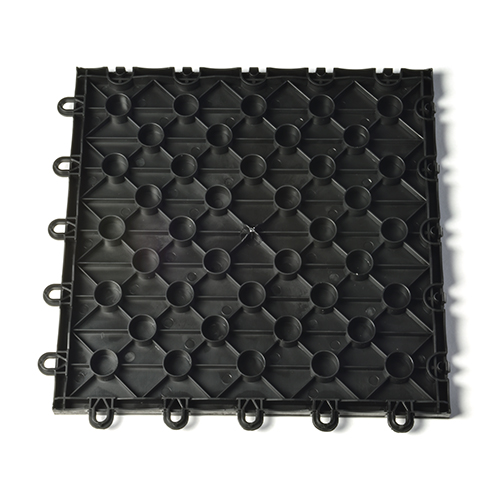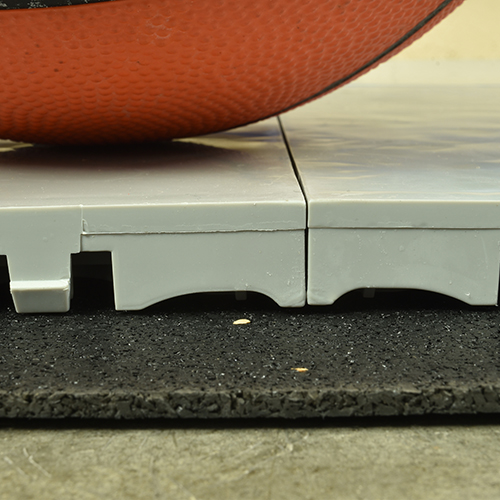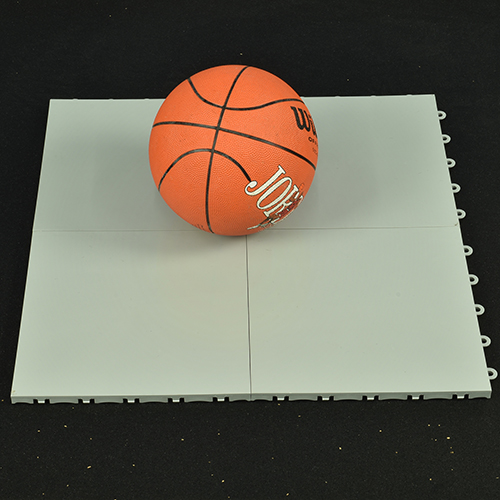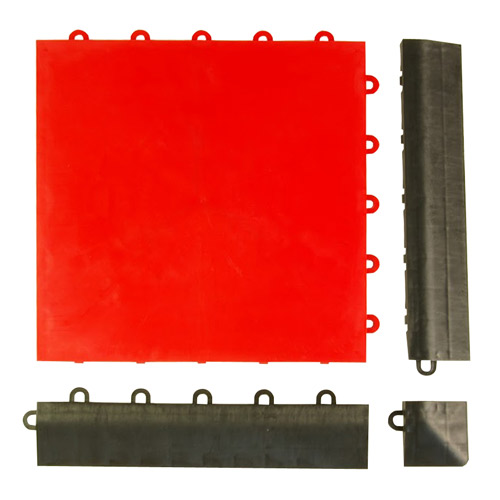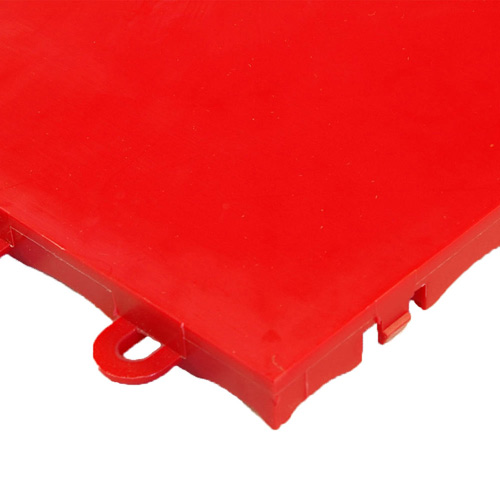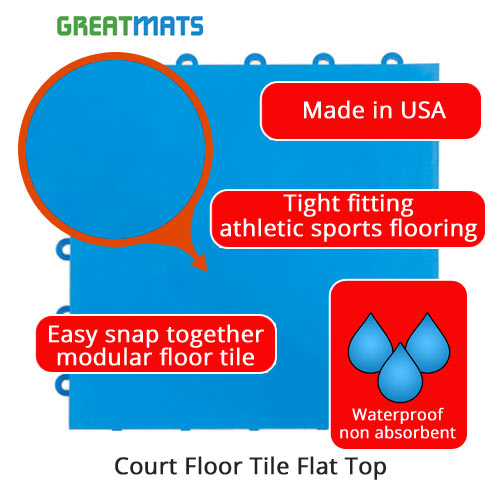 Easy DIY snap together installation with tight fitting seams
Easy to disassemble for repeated installations
Raised base allows airflow in damp environments
$4.98
/tile
(You Save 25%)
(40 Reviews )
Ships Out: Estimate 1-3 Working Days

Black

Light Gray

Blue

Red
How Much Flooring Do I Need?
VIDEOS
Sports Flooring - Flat Top Court Tiles, Dance Floor Subfloor, Gym Floor
How to Install Snap Together Flat Top Court Floor Tiles
Northwoods Dance on Greatmats 3-part Flooring System
Basketball Floor Tiles - Court Floor Tile Flat Top
How To Cut Hard Plastic Sport Court Tiles
Indoor Basketball Court Tile Comparison
Greatmats Subfloor Dance Studio Elite Installed by St. Paul Ballet at Mabel Tainter Theater
How Durable are Plastic Court Floor Tiles - Impact Test
Unofficial Plastic Floor Tile Impact Test With Baseball Bat - 7 Tiles
Indoor Racquetball Court Tile Comparison - Ball Bounce Test
TOP FEATURES
Easy DIY snap together installation with tight fitting seams
Easy to disassemble for repeated installations
Raised base allows airflow in damp environments
Multiple color options for court and lane design
10,000 lbs per SF static load tested
Line Paintable
Volleyball and indoor basketball court flooring tile option
Installs over carpet or foam for dance subfloor
Use Types
Court Floors, Volleyball Floors, Dance Floors, Indoor Basketball Court Floor Tiles, Athletic Sports Floors
This Greatmats basketball product is simply the best modular Court Floor Tile Flat Top 5/8 Inch x 1x1 Ft. in the market. The interlocking system with a loop and tab design is superior and tighter fitting than other modular sports flooring on the market. The portability of the modular sport flooring tiles adds value to this court flooring over the long term. They can be removed and re-installed whenever needed. The attention to detail and quality control during the manufacturing process of these sport court tiles ensure a long lasting value.
Use this snap and go flooring for indoors installations. It is easy to assemble and disassemble repeatedly.

Available in popular and custom colors, our indoor basketball court plastic tiles are popular in a variety of use cases. The colors in this court floor tile flat top selection are rich, deep, and consistent.

Use them in gyms or indoor for middle schools, high schools, and collegiate level play.
Court Flooring Installation Ideas
Customers often install the indoor basketball court flooring material on hard flat surfaces using a 3 mm rubber underlayment. It provides excellent cushion. It is important to maintain enough pressure and resistance underneath to allow the snaps to connect.
When used for basketball floor tiles, going atop carpeting is not recommended.
To press the pieces together, always work out away from the loops edges. Simply lay the tab side of one on top of the loop side of the adjacent one. Then gently step with a tapping motion to pop it down into place.
The ability to step on it for installation, rather than using your hands, speaks to the durable nature of the connector system and tight fitting nature of this court flooring. Installers will need to apply extra pressure on the first install, but subsequent installations will require less pressure.
To cut them for wall to wall and special fits, use a sharp utility knife. Score the surface several times, and then bend it to its breaking point. Or use a table saw or a circular saw to cut them. Always use safety glasses when cutting them.
Ramped border strips and corner pieces are available that connect onto the main pieces. Create a finished edge with these.
The surface can be painted for game lines. Please contact customer service for painting instructions. Use our pro floor plan designer to layout the floor court and find the right dimensions.
The computer designed tab and loop connectors are the best on the market. This system holds each one together very securely and with no play between them.
The unique interlock design makes the volleyball court flooring easy to disassemble for repeated installations. Once installed, they will stay together firmly and will not shift or separate while playing on them.
To separate them, simply lift up a row with the loops over the tabs, and with a slight downward motion, the entire row will separate. This simplicity in assembly makes it an excellent choice for temporary installation for events like trade shows.
How Many Borders do I Need?
For Island installations: Where the layout will have all four sides exposed to the room. In this case, the number of borders needed will be the length + width of the layout for each border type, and 4 corner pieces. Use half male and half female borders in this instance. Example 10x12 ft layout, 10+12 = 22 male borders, and 22 female borders, and 4 corners.
For Corner Installations: Where the layout will be pushed into one corner and will have 2 sides exposed to the room. In this case, the number of borders needed will be the length + width of the layout and one corner piece. Use all male borders in this instance. Example 10x12 ft layout, 10+12 = 22 borders, all male, and one corner.
For Inside corners, two border ramps will have to be manually cut at diagonal to fit. Use a sharp utility knife to cut this product or a table saw.
Durable Snap and Go Tiles
This product has been computer tested to handle significantly more than 10,000 pounds per square foot of static weight load. The underside structure has been uniquely designed to carry heavy loads without deflection or deformation.
This means that it will last for years of use under constant or repeated strain, even while used as athletic floors.
This snap court is manufactured in the USA for Greatmats Canada and United States with high quality, no break polypropylene material.
Q&A Court Flooring FAQ
What are the different types of basketball court surfaces?
For play inside a gymnasium, you'll often find a solid surface like hardwood gym flooring or even vinyl tile. Sport court flooring is commonly used indoors, especially if the surfaces will host volleyball too. For outdoor court choices, perforated polypropylene plastic is a good choice. It's extremely durable, stands up to all kinds of weather, and allows water to drain through it.
How much does a sport court floor cost?
For interlocking tile for basketball court products, you can expect to pay $2 to $6 per square foot of coverage. More expensive options will have some shock absorbing properties. You also can add underlayment to create more forgiveness, and the rubber basketball court cost is another $1 to $2 per square foot.
What is the best outdoor basketball courts material?
Basketball court tiles over grass need to have perforations to allow water and sunlight to penetrate through to the ground. You'll commonly find these outdoor sports tiles on grass featuring polypropylene or PVC plastic.
How big are backyard basketball courts?
An official court measures 50 by 94 feet. But a playing basketball backyard court at your home can be almost any size. For a regulation 3-point line on a half court size basketball flooring, you'll want about 50 feet of width and 45 to 50 feet of depth.
Can I use indoors tiles outdoors?
Some indoor court tiles can be used temporarily in weather, including PVC and poly based interlocking sports floor tiles.
Can I install this over carpet?
When used for basketball floor tiles, installing atop carpeting is not recommended. This modular floor tile can generally be installed over carpeting in commercial and many home installations. This installation is not guaranteed to work, as with some home carpeting, the padding and carpet thickness can vary. If the user is experiencing any issues when installing over carpet then the user may have to install some other flat surface under the tiles, such as plexiglass or plywood.
Greatmats Court Floor Tiles Flat Top 12-1/8 x 12-1/8 x 5/8 inch for Court Floors
Maintenance
Clean with damp mop, hot water and common household floor cleaner.
Shipping
Ships in cartons via ground service to your door, for larger orders product may ship freight delivery.
This Product Ships UPS Ground, FedEx Ground and/or Freight.
Please review our shipping disclaimer.
ACCESSORIES
Accessories for COURT FLOOR TILE FLAT TOP 5/8 INCH X 1X1 FT.
ANSWERS
Product Questions:
Q: Do this flooring have a lot of traction? I am wanting flooring to make a small volleyball court because I currently have a concrete one and it makes it very hard to dive and get the ball unless you want bruised and scrapped up knees.
A: These tiles have the right amount of traction for indoor sports floors like volleyball.
Q: Can I use this at home directly on carpet (over padding and concrete) with Marley overlay for advanced ballet (pointe)?
A: Yes install these plastic tiles over carpeting, then install the marley on top for a finished dance surface. Tape the marley together.
Q: Can I use this in a wet basement?
A: Yes this tile is raised off the ground by its base and is waterproof.
Q: Hey I was wondering could I use this product in my backyard? It's a dirt backyard and I was wondering how would it compare to a concreted backyard. I would like to play basketball with it and was wondering how it would hold up.
A: This is really an indoor tile because its solid surface. For outdoor use a perforated tile, even then its best on top of a hard flat surface, over dirt is very hard for any of these types of modular tiles for a good court surface.
Q: We have a concrete floor. Will we need padding under this when we install, or can it go straight on the concrete?
A: We recommend a 3 mm rubber underlayment under this tile when installing over concrete.
Q: Can this be layed on top of vinyl flooring or should we lay something underneath to protect the vinyl?
A: These court tiles can be installed directly over any hard, flat surface, including vinyl.