Rosco Heavy Duty Floor Cleaner 1 Gallon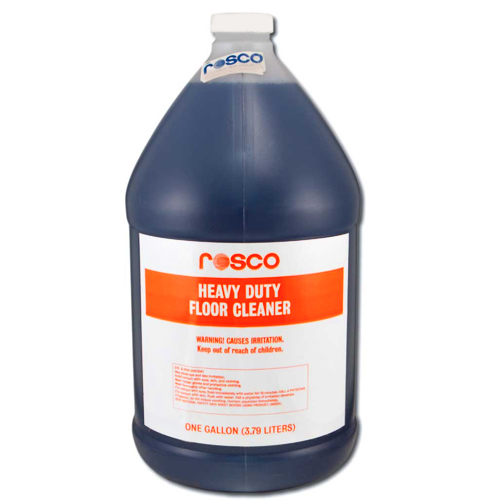 Use for daily marley dance floor cleaning
Dilute with warm water for standard cleaning
Use full strength to remove tap marks and tape residue
(7 Reviews )
Ships Out: Estimate 1-3 Working Days
Please Call for Sample Options
VIDEOS
Rosco Marley Dance Floor Cleaner Video
How To Clean Rosco Marley Dance Floors
TOP FEATURES
Use for daily marley dance floor cleaning
Dilute with warm water for standard cleaning
Use full strength to remove tap marks and tape residue
2 oz cleaner per gallon of water for light cleaning
8 oz cleaner per gallon of water for moderate to heavy cleaning
Removes stains, oxidation marks, tape residue and wax
Use Types
Rosco Marley Dance Floor Cleaning
Rosco heavy duty floor cleaner 1 gallon. Specifically designed to be used on Rosco marley vinyl dance floors. Use diluted or at full strength.
For stripping and deep cleaning of Rosco floors. Can also be used diluted for daily and general cleaning. Use full strength to remove common tap markings. Also available in 1 liter size.
Shipping
This Product Ships UPS Ground, FedEx Ground and/or Freight.
Please review our shipping disclaimer.
ANSWERS
Product Questions:
Q: Does this cleaner remove scuff marks?
A: Yes, if the scuff marks are really oxidation marks from aluminum taps on the shoes- some marks are into the material and cleaner will remove them.
Q: Will this make the floor slippery if used at full strength over entire floor?
A: This cleaner will not leave the floor slippery. After using this cleaner at full strength, you should rinse the area using 1 ounce of household vinegar per gallon of cold water and let dry.
Q: Can this cleaner disinfect the floor, i.e. kill the germs and virus?
A: This cleaner is not a disinfectant. You may use a vinegar water solution to disinfect, 1 ounce of household vinegar to 1 gallon of cold water.