What Are the Most Popular Uses for Artificial Grass?
By Paige Cerulli Created: February, 2018 - Modified: July, 2023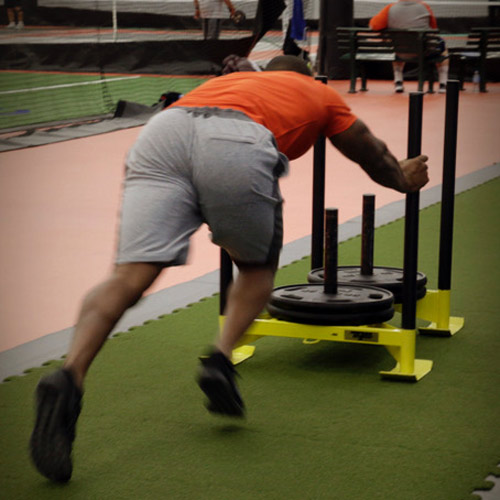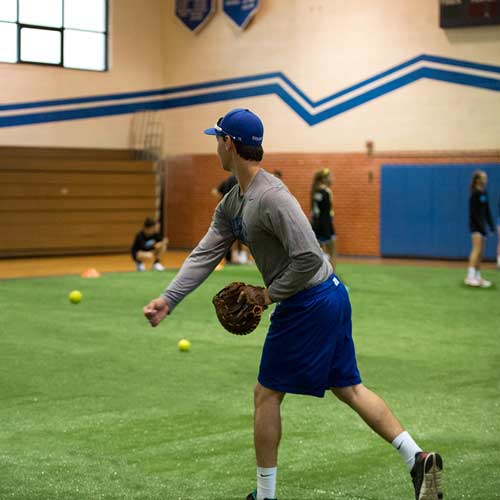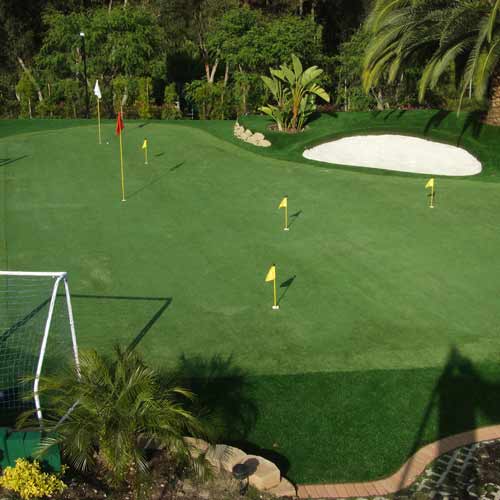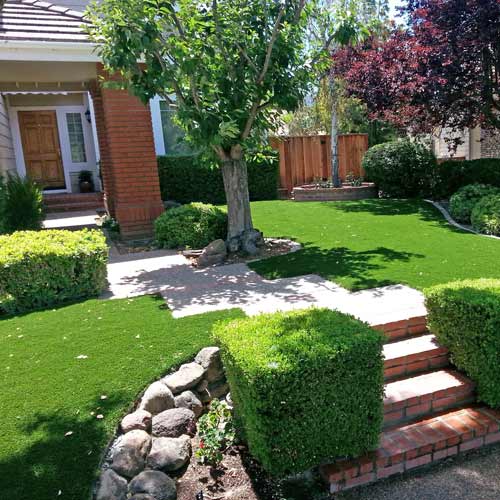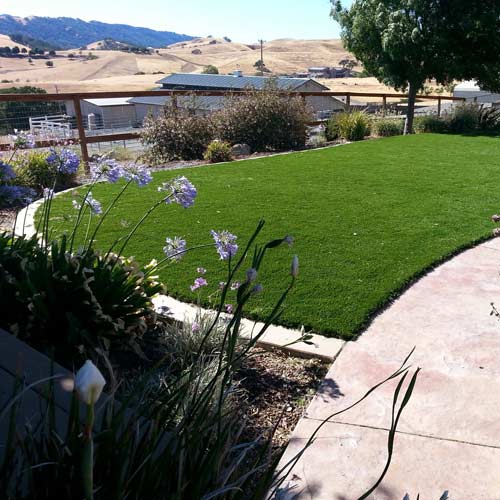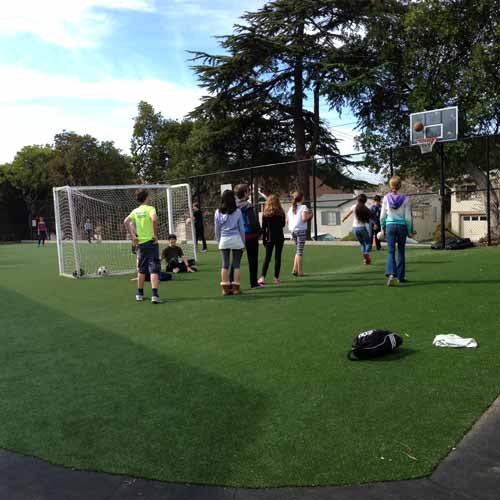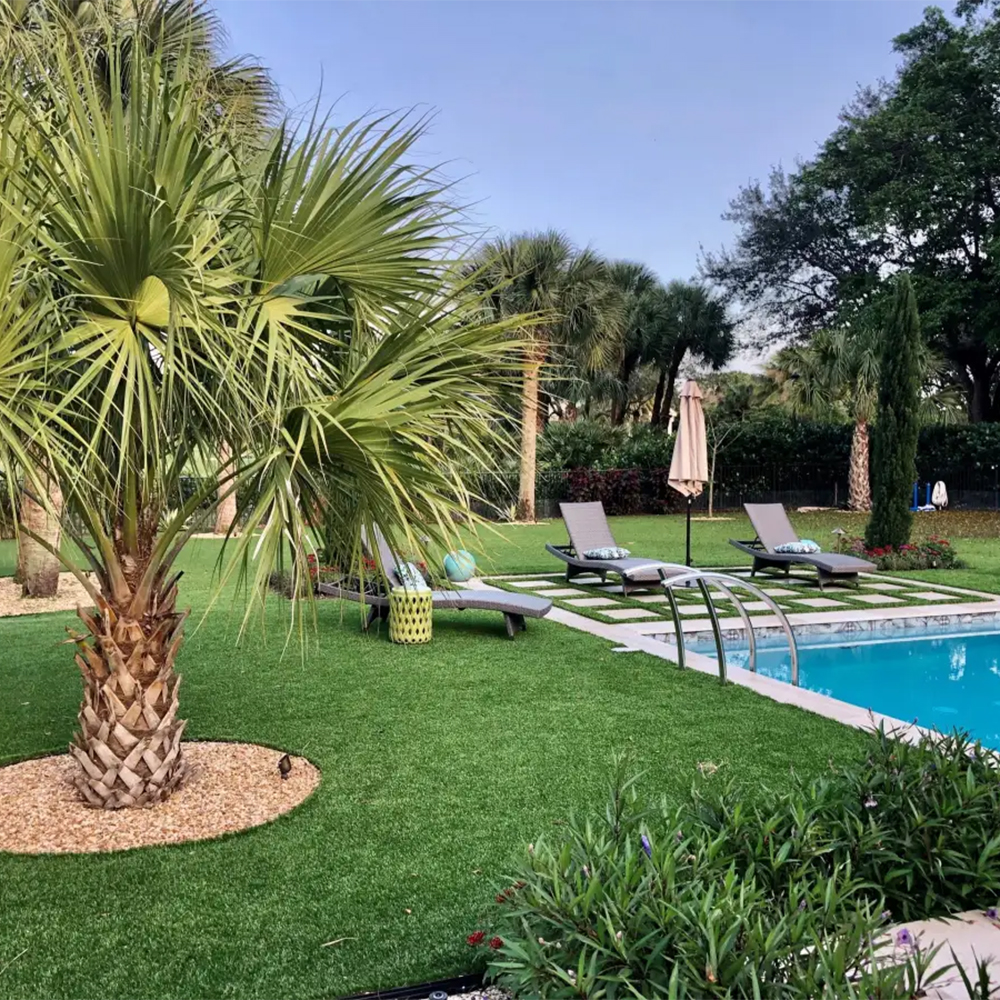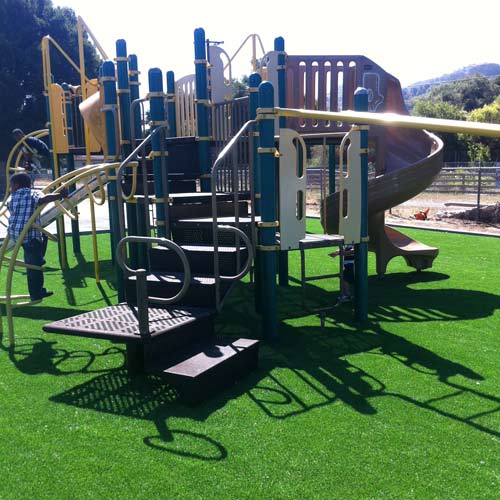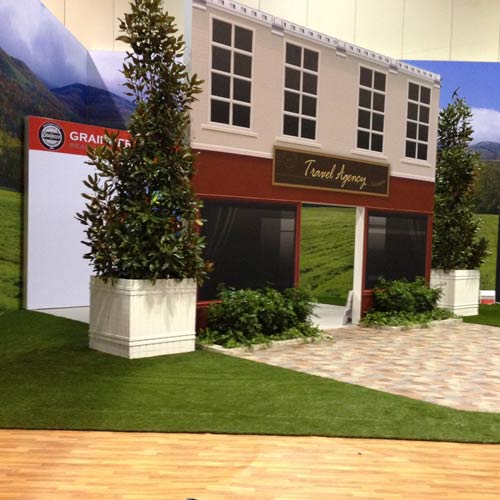 Artificial grass turf is cropping up in more and more areas. If you don't look closely, you may not even be aware that what you're standing on isn't real turf.
Artificial Grass Turf Is Gaining In Popularity
Virtually hassle-free - no mowing, weeding, or reseeding!
Looks great year-round - you can forget about brown, dead grass in the winter.
Mud will be a thing of the past - even right after a rain!
Highly durable & will hold up to heavy traffic.
Does not require sun - use indoors or out, as well as in areas with poor soil where real grass doesn't grow well.
Artificial Turf Is Highly VersatileWith Many Use Types
Sled work
Dog agility
Baseball/softball fields
Soccer fields
Golf courses
Backyards with pets
Deck and patio spaces in backyards
Playgrounds
Trade show flooring
Rooftops
Poolside
Bocce Ball
Dog Daycare, Dog Parks, Dog Boarding
There are countless other potential uses for artificial turf, but let's take a look at some of the products that are best for each type of use.
Sled Work
Artificial turf is a practical option for cross fitness facilities, where durability matters. Not only is the turf durable enough to support sled work in commercial facilities, but it can be used indoors to create a field within a gym facility. There's little-to-no maintenance associated with this athletic turf, so facility owners can focus on maintaining other areas of the gym.
V-Max Artificial Turf
is a great option for a number of reasons. This turf creates a flooring that reacts naturally, ensuring a consistent performance during every use. This turf offers athletes a nice amount of cushion, and it won't burn with the use of a sled. Highly durable, this turf does require installation with adhesive, but you'll receive a long-lasting floor that is built to perform well even under high traffic.
The
Padded Bermuda Artificial Grass Turf Roll
is designed for indoor installations, either as a permanent glue down installation or as a tape down portable installation. This is one of our most popular and versatile types of padded sports turf surfaces. As the infill free turf has a 5mm foam backing, you will not need to add infill to the base of the faux grass for sports, such as a rubber or cork infill. This turf is a more abrasive option. It is an ideal padded turf for indoor and portable applications.
Dog Agility Locations
Turf options for dog agility facilities need to provide plenty of traction, while also being both durable and safe. Dog claws can damage many flooring options, so you'll need an artificial turf designed to withstand high traffic and use. Comfort also needs to be a concern, as both dogs and handlers run at top speeds during agility competitions.
The
True Turf Artificial Grass Turf Roll
is ideal for dog agility facilities. This turf reacts very naturally, and can be installed both indoors and outdoors. It's highly versatile, and is virtually maintenance free. Additionally, the turf can be cleaned very easily by simply flushing it with water. The large roll sizes will quickly cover any large area.
Baseball / Softball Fields
For a baseball or softball field, you'll want a product that can withstand significant traffic, but also one which is low-maintenance. A turf roll is a must-have for any larger area, since rolled flooring will quickly cover a significant area while resulting in fewer seams. Whether you're creating a batting cage, an area for batting practice, or an indoor or outdoor field, you'll have a number of products to choose from.
Our
Bermuda Artificial Grass Turf Roll 9/16 Inch
is an impressive 15-feet wide, so it quickly covers large areas. It's suitable for indoor and outdoor installations.
The
Greatmats Baseball Turf Pro Plus
has a foam backing is perfect for indoor batting cages, facilities, indoor baseball fields and more.
Soccer Fields
For both indoor and outdoor soccer fields, durability and traction is key. Look for a flooring that feels natural underfoot and that offers the same rebound as traditional turf. Low-maintenance and high durability are must-haves for any heavily used field.
Our top recommendation for soccer fields is the
Arena Pro Sports Turf Roll
. This turf offers an excellent performance quality, as well as a natural feel underfoot. Both highly durable and safe, this turf is a great choice.
Golf Courses
For a great-looking indoor or outdoor golf course, artificial turf is the way to go. You're guaranteed to have a brilliant looking course year-round, no matter what the weather.
These turf options have a natural reaction, which gives you a true roll in your short game. They are UV treated and can be used both indoor and outdoors.
We offer many great products perfect for golf, including:
Backyards with Pets
Have a backyard space that will be used by your pets? Artificial grass turf will make for a great-looking, safe space. Look for a product that's durable, yet very easy to clean, too.
Endless Summer Artificial Grass Turf
features a bi-color combination of the artificial grass surface and offers an authentic natural look that has a comfortable feel and compares to a natural lawn.
Artificial Grass Turf UltimatePet
is another popular choice. This turf offers superior drainage, so you don't have to worry about standing water. It's also highly resistant to tearing, while being supremely soft. The fibers even are stain resistant, while also being designed to inhibit the growth of mildew and odor for a healthier, more enjoyable space.
Backyards - Deck / Patio
For a luxurious, aesthetically pleasing backyard, look for an artificial turf that is thick, beautiful, and durable. Low-maintenance turf options will mean you have more time to enjoy the space, rather than worrying about taking care of it.
The whole family can enjoy the
Catalina Artificial Turf Roll
- including the pets! This turf reacts naturally, and works great for both landscaping and pet areas. It's virtually maintenance free, and is incredibly easy to clean.
Countryside Deluxe Artificial Turf Roll
is another great choice for backyards. This is a highly durable yet safe turf, and is closely resembles the natural look and feel of a lawn. You're sure to be pleased with its high performance.
Playground
Safety is a top priority when choosing grass turf for a playground space. Durability and cushion are also important factors to look for in your turf.
The
Play Time Artificial Grass Roll
has a plush body with a natural look. It's highly durable and comfortable, and is easy to clean. This turf makes for a safe and resilient playground flooring.
The
Play Time Playground Green 1-1/4 Inch Turf with 2 Inch Pad
is ideal for playgrounds. It comes with a 2 inch foam playground turf padding that is installed underneath the artificial grass turf as a base to create a padded playground surface.
Trade Show
When it comes to trade show flooring, you want a product that's easily portable, highly comfortable, and which looks great. Artificial turf can fulfill all of these demands.
The
Bermuda Artificial Grass Turf Roll
is highly durable and safe. It's easy to clean, and is available in a variety of colors so you can truly make your trade show booth stand out.
Our
Play Time Artificial Grass Roll Colors
is another popular option that comes in 5 different colors. This roll is highly durable and features a plush body for a great appearance. This flooring is very easy to clean, and reacts naturally underfoot.
Rooftops
With its natural look and high performance, the
La Jolla Artificial Turf Roll
may be used in both indoor and outdoor settings, including flat rooftops or balconies.
The
Endless Summer Artificial Grass Turf
is another outstanding landscape or multi-use artificial turf that would work well for rooftop patios. It offers a thatch look, which is a newer style turf that uses a messy turf look. Providing a natural look to any space.
Poolside
The
Endless Summer Artificial Grass Turf
is a high quality landscape or multi-use artificial turf that would work well as a poolside turf. It provides a natural look and a comfortable, reel grass feel which is perfect for bare feet.
Countryside Deluxe Artificial Turf Roll
is another great choice for poolside turf because it is highly durable and is closely resembles the natural look and feel of a real lawn. You're sure to be pleased with its high performance.
Bocce Ball
Our
Bermuda Artificial Grass Turf Roll 9/16 Inch
is a high quality turf used for sports and reacts naturally.
The
Padded One Putt Artificial Grass Turf Roll
putting green turf consists of nylon material in the yarns, which have a pile height of 1/4 inch. Additionally, the backing of the artificial putting green consists of a 5mm foam that is comfortable to walk on.
Dog Daycare, Dog Parks, Dog Boarding
Our
Pet Heaven Artificial Grass Turf
is a turf that is specifically designed for pet areas. Pet Heaven is perfect for high wear areas, such as you'd find around kennels or in high-traffic play areas.
This pet grass is a product that reacts naturally. It's also basically maintenance free and easy to clean, while giving you a high quality of performance and durability.
Ordering Your Artificial Grass Turf
At Greatmats, our wide variety of turf options mean that we're sure to have something to suit almost any project. Read our blog
Tips for Choosing and Purchasing Artificial Grass
to lean about qualities to look for, such as blades, colors, pile height, drainage, and also how to measure your space to determine how much turf you will need.
If you have questions about the products, or need a product sample, please contact our customer service representatives. We'd love to help you choose the right product for your project.