The Best Mats For Korean Martial Arts
By Lisa Hobbie Created: October, 2021 - Modified: October, 2021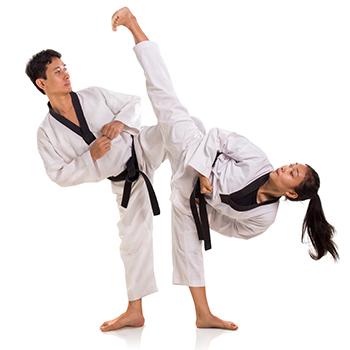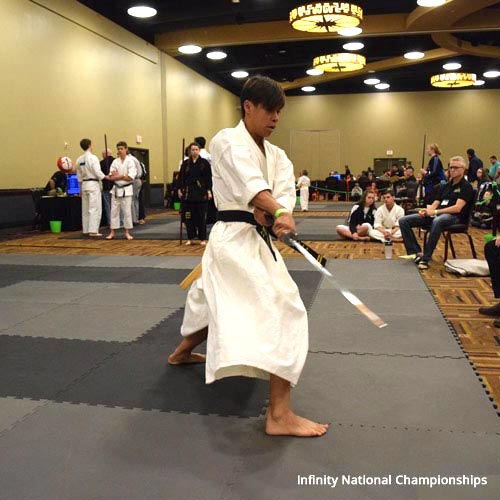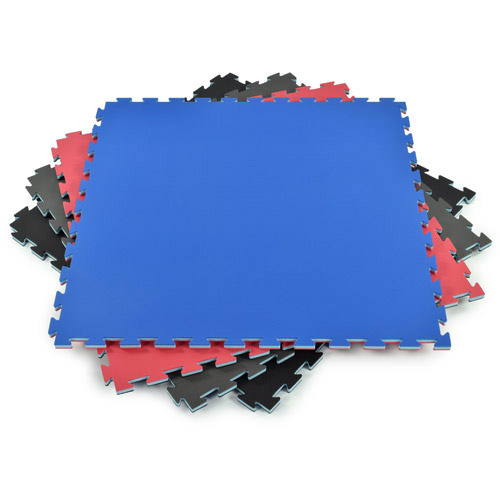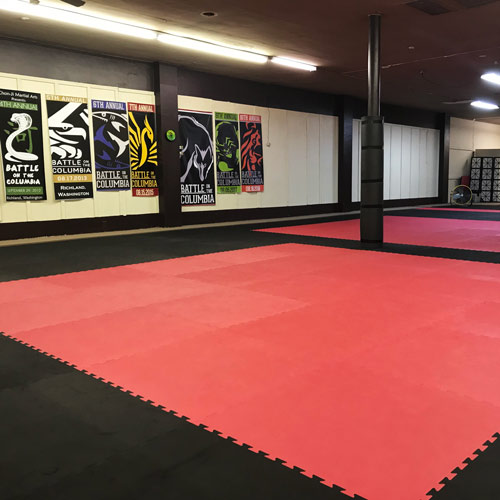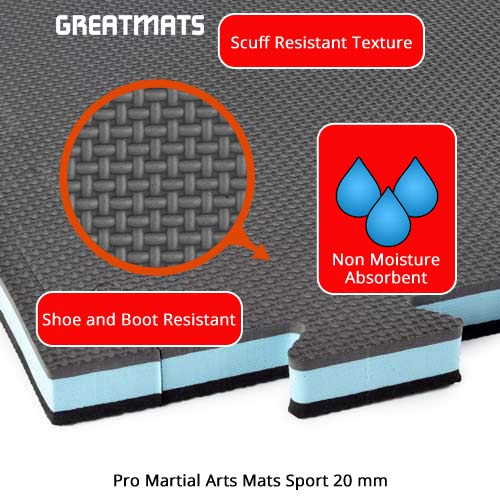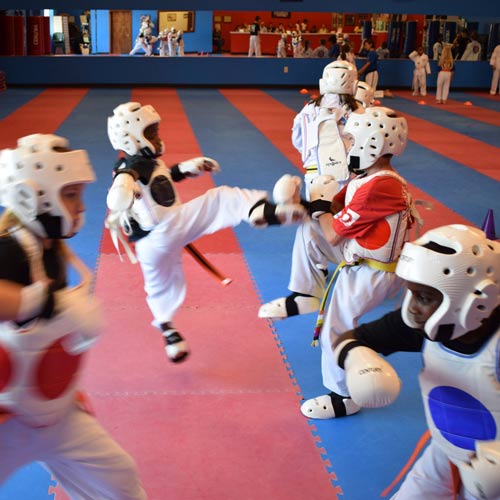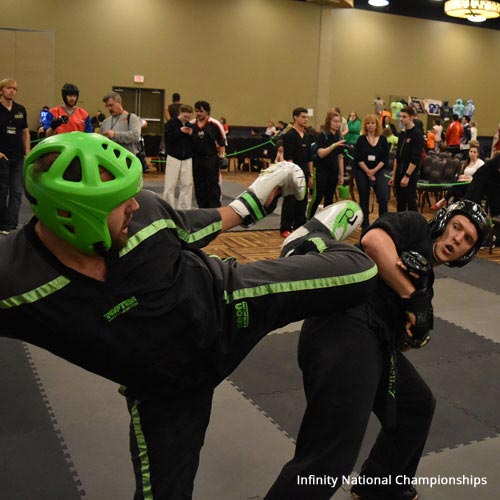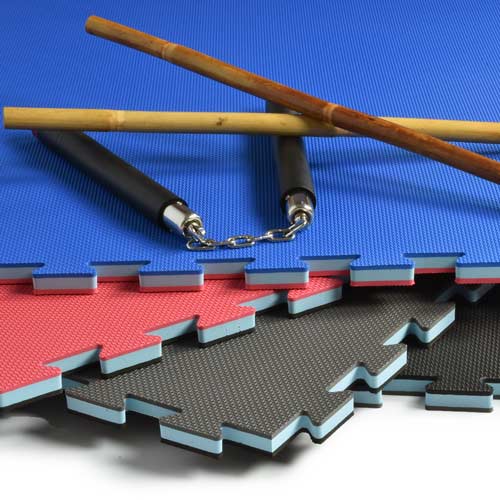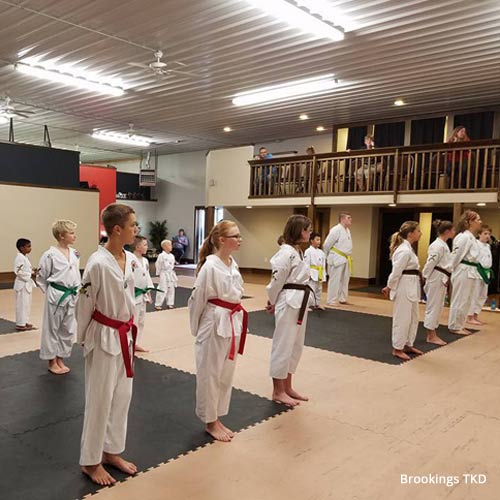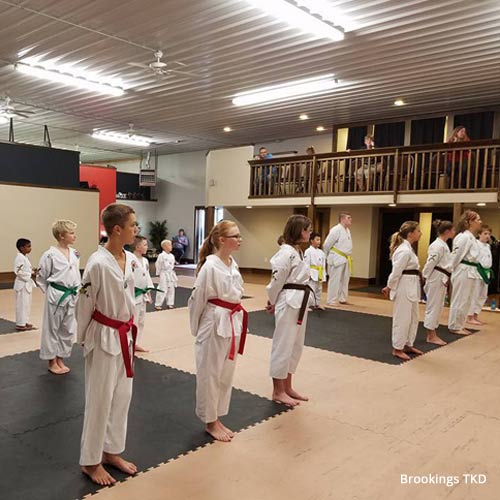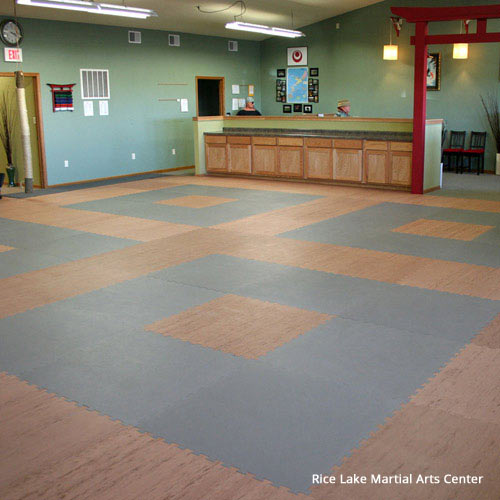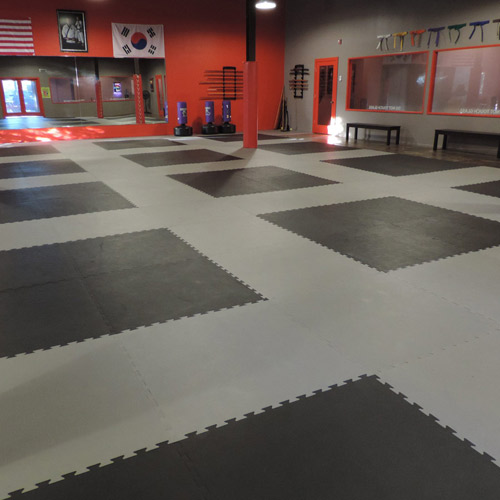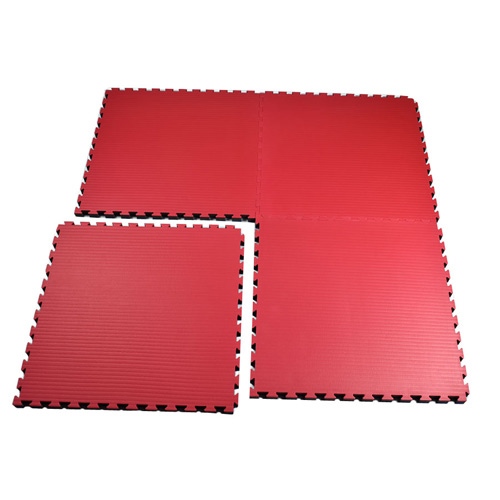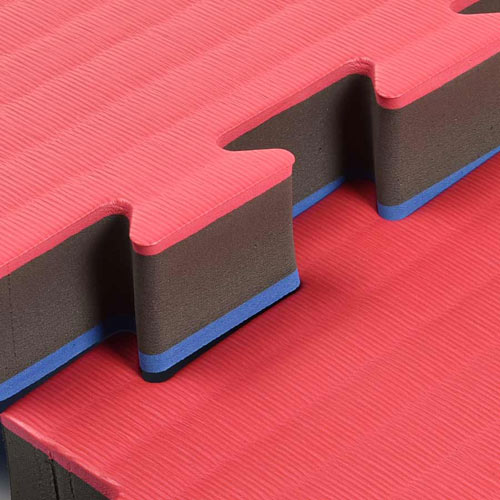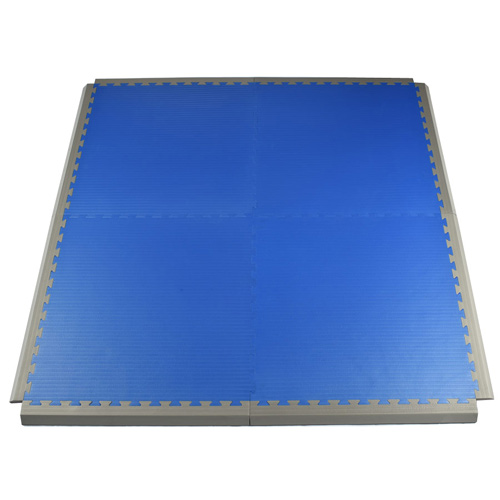 There are many styles of Korean martial arts, with Taekwondo, Hapkido, Tang Soo Do, Kyuki-Do, Subak, Taekkyeon, and Gungdo being some of the commonly practiced.
Korean martial arts
, made popular by a variety of movie scenes, are used in military and recreational practices, as well as competitions and intense training settings. They are characterized by self-control, balance, unity, discipline, and self-defense, but the different forms of Korean martial arts vary in their specific techniques and style. Some forms combine yoga, dance, and healing practices with defense techniques.
Regardless of the specific form of Korean martial arts being practiced, having protective mats or flooring solutions in place that will help to prevent injury while still allowing for freedom of movement is crucial.
Greatmats offers the best mats available anywhere, with the following 4 being among the best and most popular:
Not only do these 4 products deliver the features and benefits required and appreciated for a successful martial arts practice for any traditional academy or institute, but there are a plethora of online testimonial reviews to help you learn about the applications and settings they are being used in.
PRO TAEKWONDO MARTIAL ARTS MATS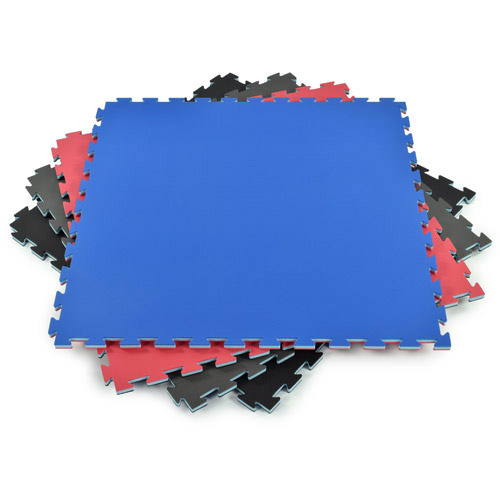 Pro Taekwondo Martial Arts Mats offer a portable mat system suitable for professional dojangs, blended and mixed martial arts gyms. They are 40 inch by 40 inch and 6 pound mats that are affordable and durable. They can be used with shoes or boots, so they are also very versatile.
These mats have a thatched surface texture that is resistant to scuffing. The mats are 20mm thick, and like pieces of a puzzle, they fit together tightly and form a floating flooring solution that allows for multiple room layouts.
The professional quality puzzle mats are waterproof, lead and latex free, and made of high density, closed cell EVA foam. They deliver firmness to allow for freedom of movement, while also offering cushioning and safety from falls as well. They are used in different styles and types of Korean martial arts, in both home and professional settings.
Let's take a look at what some of Greatmats customers are saying about using its mats for different Korean martial arts disciplines.
Taekwondo
"They stay in place and don't fray. They're soft, but not too soft... soft enough that if somebody fell on them, they'd do the job. You can do rolls or throws or self defense on the mats.''

- Lorraine Reid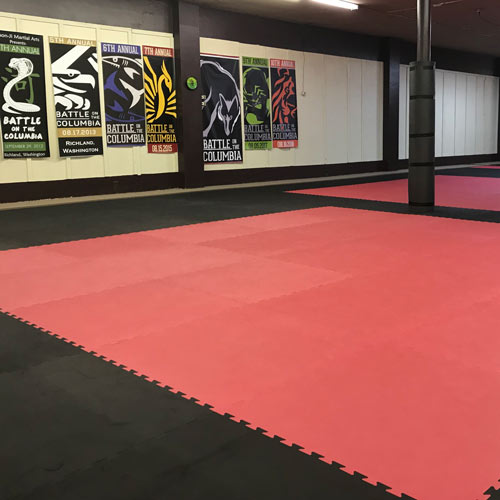 Lorraine Reid of
Chon-Ji Martial Arts
in Richland, Washington switched out 10-year-old Greatmats in her facility with the Pro Taekwondo mats.
''With the new ones, when you do a pivot, it's this wonderful slide. I think it's amazing.''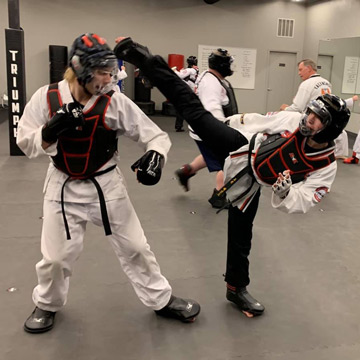 Matt and Chris White of
Triumph Martial Arts
in central Iowa love how easy these mats are to install in spaces of all sizes.
They shared, "We can make them fit just about any size and shape of space we need. We did need to span two floors in this location and we needed to go around a doorway and through that doorway and the puzzle mats were a perfect solution."
Nathan Halama of
Badger State Games
in central Wisconsin uses the mats for tournaments and had similar things to share about the Pro Taekwondo Mats.
He said, ''They're easy to put together. They're good for safety. ... If somebody falls down or something happens, they're not on the hard floor and you-re able to spin on them - turn your bottom foot on them - without getting stuck.''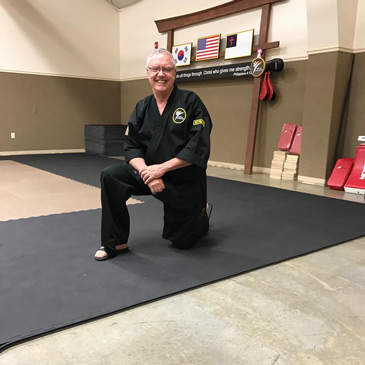 Master Mike Scott of
Antioch Martial Arts - The West Side Bad Boys
in Springfield, Missouri uses the Pro Taekwondo mats for tournaments, as well. He uses the different color options to differentiate the starting blocks in the tournament rings and says the mats have been performing and wearing well over the years for both uses.
Hapkido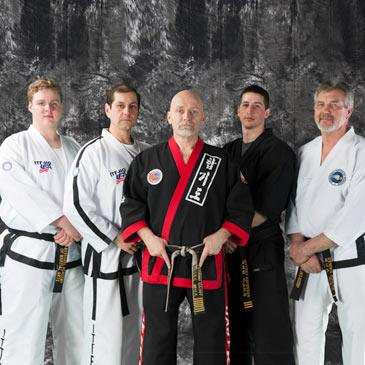 Master Ray Saint of
Boscobel Family Martial Arts and Wellness
in Boscobel, Wisconsin uses the Taekwondo mats for Hapkido in his facility.
He shared, "You fall down and hit your head, there's still that safety component to them. They're very functional. ... I hold my own tournaments in the building now instead of having to haul everything to the high school, which is really nice.''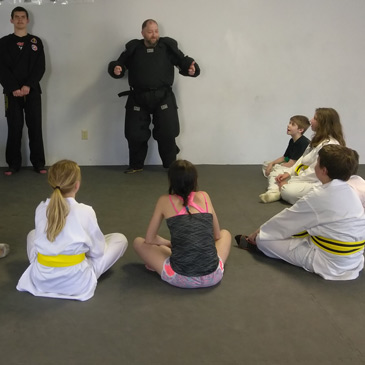 Grandmaster Barry Rodemaker of
Tactical Hapkido Alliance
in Erie, Pennsylvania uses the Taekwondo mats, as well.
He shared, "They're durable. They get marked up, but they're holding up very well. The mats I have - If you do katas or hyungs, you can perform on them, but yet, they're soft enough to take controlled takedowns. It's a really great, versatile mat.''
PREMIUM MARTIAL ARTS KARATE MATS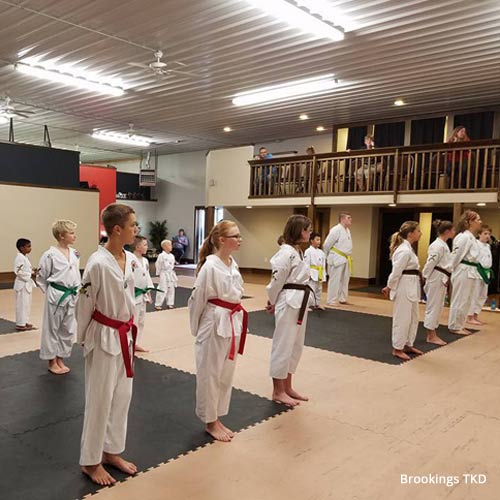 Premium Martial Arts Mats work well for most forms of martial arts, including Korean. They are 1 inch thick, have a smooth surface, and are made of high density EVA foam. They are suitable for use with soft shoes, boots, or bare feet.
These mats are designed to allow for outstanding freedom of movement, and they are firm, yet flexible. They are very easy to install for a full flooring system with their interlocking design. They are also double sided and low maintenance, and they are mold, mildew, and odor resistant.
Taekwondo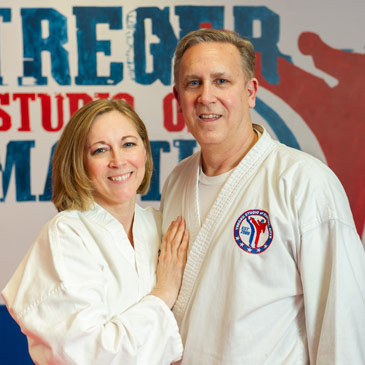 Larry and Elizabeth Treger of
Treger Studio of Martial Arts
in Highland, Michigan have employed the Premium Martial Arts Mats in their facility.
They wrote, "The 1 inch mats we use for private lessons in our smaller space and tournaments." He continued, "I'm glad I made the choice to purchase the products."
Troy Bates of the
Stockbridge Tae Kwon Do Academy
in Stockbridge, Georgia uses the 1 inch mats for Taekwondo, as well. And his first set lasted more than 16 years.
He shared, "I don't have to put a wood border around these. This product doesn't go anywhere. The edging holds up. I'm very impressed." He added that customizing the installation was also simple. "They cut well around corners and around poles," he said. "We have two poles in our room."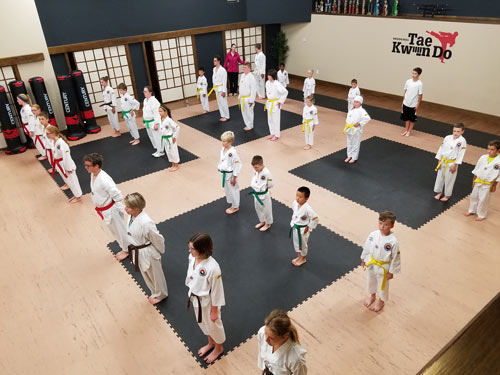 Mark Anawski of
Brookings Tae Kwon Do
in Brookings, South Dakota shared, "We wanted something that looks natural with our building. It looks incredible. They're so nice, and the transition colors that I love. The center grey density is fantastic. It is exactly what we need. I've been at a different school with mats, and these mats are so comfortable and they clean so well. ... From start to finish they've been fantastic.''
Tang Soo Do
Ken and Nicole Peterman of
Brandywine Martial Arts Academy
in Honey Brook, Pennsylvania use the Premium mats in their facility.
Nicole said, "We LOVE these mats. They are so durable and very well made. We are still using our original 2008 set. Last year we turned them over, and changed the entire look of our Honey Brook studio, and the mats were still like brand new on the underside, which is now our training side. They are easy to clean, durable, and just a great investment."
"They stay in place and don't fray. They're soft, but not too soft... soft enough that if somebody fell on them, they'd do the job. You can do rolls or throws or self defense on the mats.''

- Master Chad Adams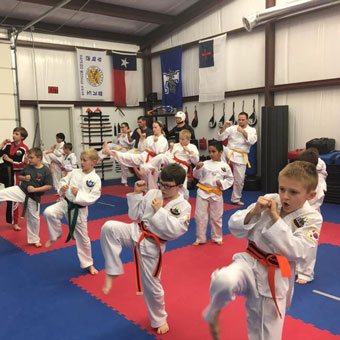 Master Chad Adams of
Texas Tang Soo Do Academy
in Lindale, Texas shared his experience with the Karate Mats, too.
Of his experience with Greatmats, he said, ''I highly recommend people to use Greatmats. The quality is great. The price is good. The service is good. I don't have any complaints. I've shopped. I don't feel there's need to buy anywhere else.''
CARPET TOP MATS 6X42 FEET X 2 INCH POLY FLEXIBLE ROLL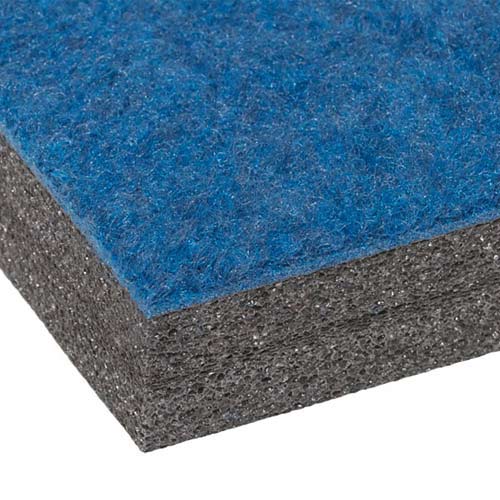 Carpet Top Mats 6x42 ft x 2 Inch Poly Flexible Roll is a product used for martial arts - including Korean forms and weapons training. This product is a durable roll topped with needle punch carpet. It's available in many different colors, and it can be put together to create a large training or competition space.
The mats are attractive and very robust. The convenient roll up design offers flexibility and portability, so it even works great for traveling teams and tournaments.
This mat is made to the highest quality assurance standards, providing years of performance. The super durable foam used in these mats allows for constant pounding without losing shape or cushioning, as well.
Kyuki-Do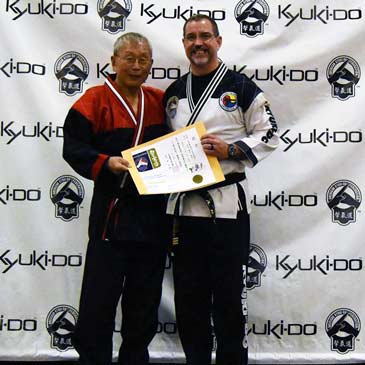 Donny Thompson of
AKF Family Martial Arts
of Chartersville, Georgia uses the Cheerleading Mats for Kyuki-Do (a blended martial art that includes taekwondo and hapkido techniques) in his facility.
He shared, "I like the feel, personally, of the mat itself under your feet. I was used to carpet on concrete, honestly, so it had that nice firm feeling, but when you hit the ground it's not like hitting the concrete. They're thick enough to be cushiony, but they're firm enough that you can do your techniques without sinking into the mat. They're very easy to clean."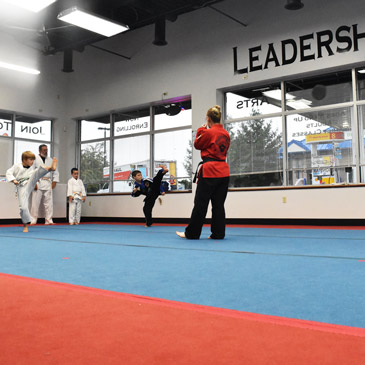 Greg Garves of
Hudson Martial Arts Academy
in Hudson, Wisc., wrote, "They have been fantastic. We also work with weapons, so there's an occasional drop on the floor. We want something that is durable and is not going to puncture ... They hold up really well."
GRAPPLING MMA MATS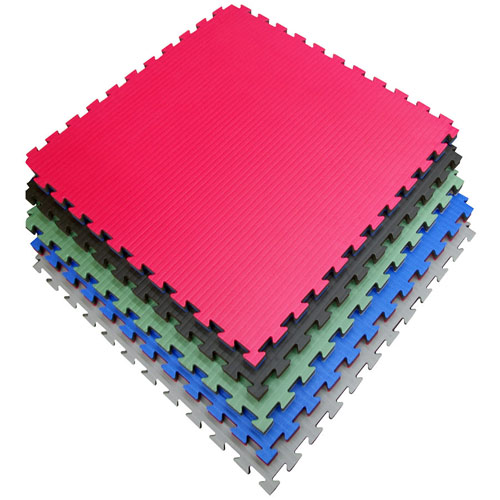 Grappling MMA Mats are thick interlocking mats that offer a 4 foot ASTM fall height rating. They are professionally rated and great for ground work and takedowns, protecting against head injuries and providing maximum safety in practice and competition.
These mats are made from highly durable EVA foam, and they work well for home, studio, and gym settings. They have a no-burn tatami texture for skin protection and tight-fitting interlocks, so they will stay put and offer protection martial artists can count on.
Hapkido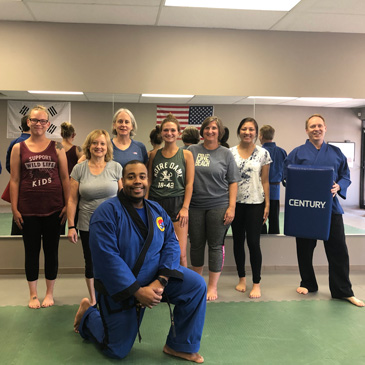 Emery McClendon II of
EWM Hapkido Academy in Papillon, Neb.,
uses the Grappling MMA mats in his Hapkido facility, and shared, "I was looking for something that had great reviews, can stand up to the falling and throwing we do here, along with the rolls, etc., and that did not burn our feet. I love them. I get nothing but great feedback and compliments from my students."
Greatmats - For The Best Martial Arts Mats
The mats featured are some of the most commonly used mats in martial arts, including Korean forms. Just reach out to the Greatmats' staff for more information and for help placing an order. Together, you can decide which products are the ideal ones for you and your students.