16-year-old Tae Kwon Do Mat Testimonial - Stockbridge TKD Academy
By Brett Hart Created: March, 2019 - Modified: July, 2023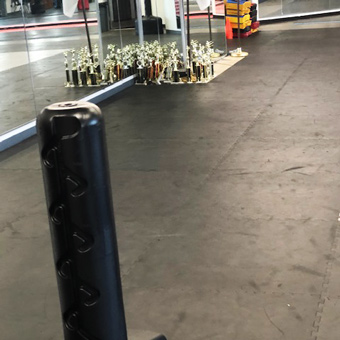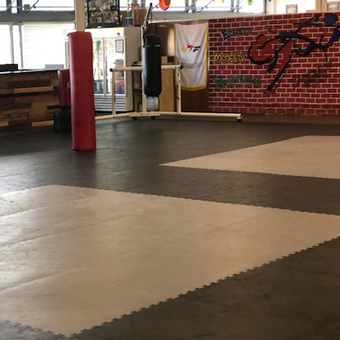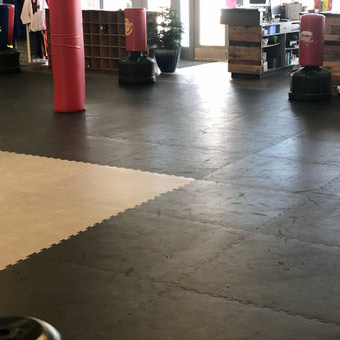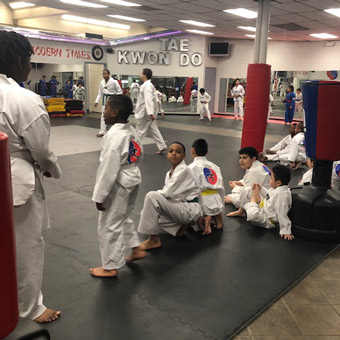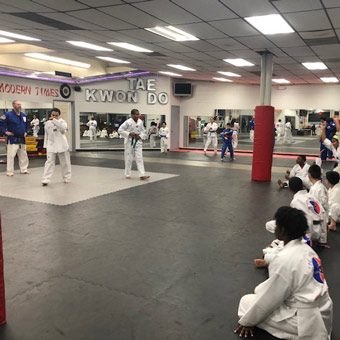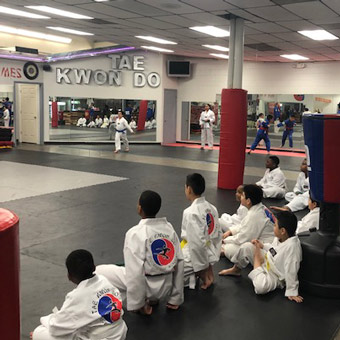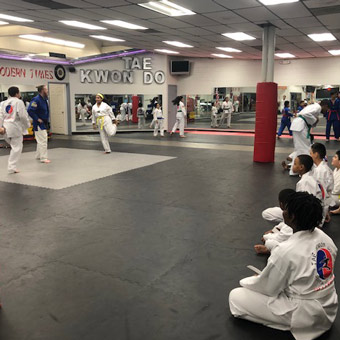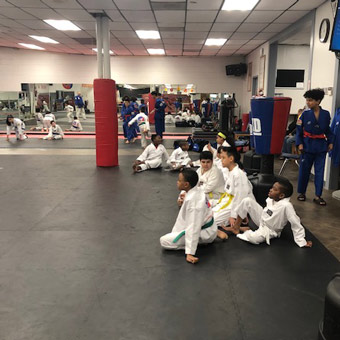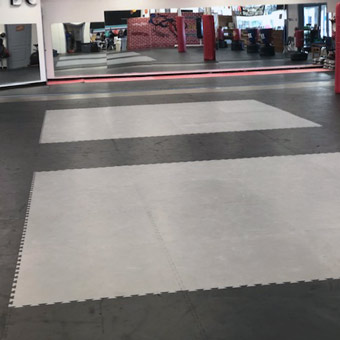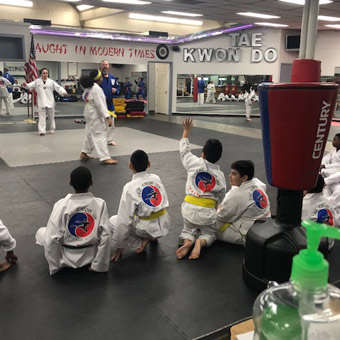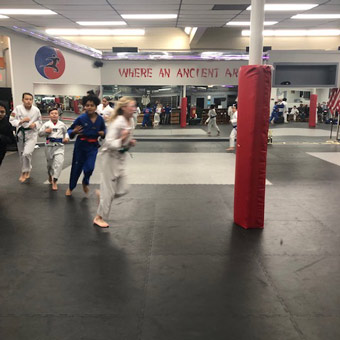 Forty-year tae kwon do practitioner and Gulf War veteran Troy Bates has been using Greatmats martial arts flooring for nearly half of his martial arts career. A fifth-degree black belt in International Taekwon-Do, 2nd Dan in the World Tae kwon do Federation and high brown belt in Korean Hapkido, Bates has taught tae kwon do at
Stockbridge Tae Kwon Do Academy
just south of Atlanta, Georgia, since 1999.
Affordable Tae Kwon Do Mats
In 2003, after 20 years of working a corporate job, he made a leap of faith and moved the school to its current location in Stockbridge where he could teach full time.
Looking to mat a 2,500 square foot area on a limited budget Troy's wife began researching mats online and came across Greatmats. Encouraged by the price, product reviews and description she found, they ordered a set of
Greatmats 1 inch thick martial arts mats
.
'They made it 16 years, and we didn't even have to flip them over,' Troy said. 'The only time we flipped them over was just to change the color of the sparring ring. … You can find (puzzle mats) anywhere, but to find them durable enough to last… nothing lasts 16 years anymore. It's almost impossible to find anything that's going to last 5 years, let alone 16.'
Combine that durability with the low cost, and Troy knew that he wanted to return to Greatmats for his second set of mats once he and his wife had grown tired of the red/blue color combination.
Refreshing With New Martial Arts Mats
In 2017, they ordered a second set of 1" mats with black and gray color combination - which still fell around a quarter of the price of the mats they had originally looked into 15 years earlier.
"I didn't want to dump $12,000 into 2500 square feet of mat - nor could I," Troy said.
They found that the interlocks had changed with the new mats and the foam was a bit firmer - both changes they were happy with.
"There's nothing wrong with (the old mats)," Troy said, but noted that the new mats don't shift at all and the firmer foam allows him and his students to push off a little better while sparring while limiting ankle rolls.
"I don't have to put a wood border around," Troy said. "This one doesn't go anywhere. The edging holds up. I'm very impressed."
He added that customizing the installation was also simple.
"They cut well around corners and around poles," he said. "We have two poles in our room."
Cleaning the Puzzle Mats
"We only cleaned our floor with the best stuff," he noted, adding that he got his cleaner from World Championship Wrestling (WCW) owner Ted Turner. "We cleaned our floor with the same stuff they cleaned their mats with in the big arena. We had some really good stuff, and it lasted."
What To Do With 16-Year-Old Tae Kwon Do Mats
As for the old mats, he still uses some of them off to the side of the main floor where the Brazilian Jiu Jitsu guys who train out of the same facility under a different instructor practice. The rest are in storage waiting for him to decide whether to sell them or use them for public demonstrations or tournaments.
Troy Bates
Stockbridge Tae Kwon Do Academy
Stockbridge GA 30281