Tang Soo Do Mats: Texas Tang Soo Do Academy Testimonial
By Brett Hart Created: December, 2018 - Modified: December, 2022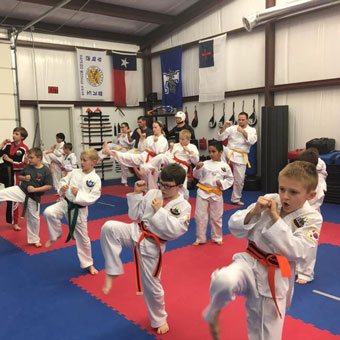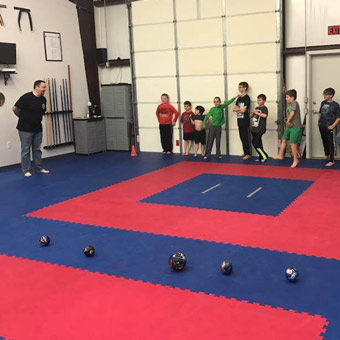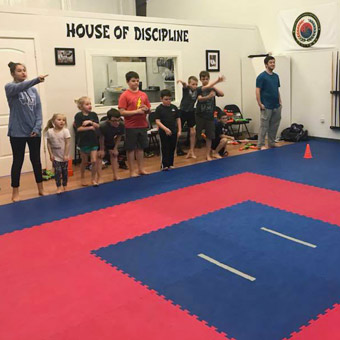 When Tang Soo Do Master Chad Adams first began training in the Korean martial art, he was just five years old. Now, after 33 years, he's a 5th dan in Tang Soo Do, holds black belts in hapkido and taekwondo and owns two
Tang Soo Do Academy
locations in northeast Texas.
A federal agent with the Department of Homeland Security during the day, Master Adams' schools in Lindale and Van, Texas, are part-time night businesses for him, where he has a combined 100 students and 18 black belts.
In 2013, Master Adams, who collaborates with a couple other schools, found himself in the market for purchasing new mats for his Lindale Academy and traveled across the state to Lubbock, Texas, to train with one of his students who owns an academy there. Impressed by the mats at his student's academy, he learned that his student had purchased them from Greatmats.com.
So Master Adams ordered a set of his own Greatmats
1-inch thick interlocking Martial Arts Karate Mats
in red and blue.
After five years of use, Master Adams says, ''They're durable and age well over time.''
He says his mats see a lot of activity with kids dropping weapons and heavy bags getting pushed around on them. That's why he ordered more of the same mats - only in woodgrain and black for his Van school.
''They stay in place and don't fray,'' he said. ''They're soft, but not too soft... soft enough that if somebody fell on them, they'd do the job. You can do rolls or throws or self defense on the mats.''
Having trained on everything from wood floors to carpet, thick traditional 1x2 meter mats to thin budget puzzle mats, Master Adams found the Greatmats to be a perfect fit of cushion, firmness and impact absorption and feels the value matches, if not exceeds, the price tag.
In addition to the mats' performance, he gets the added benefit of not needing a special insurance policy for his facilities. Master Adams say when his insurance agents do their tour, having a permanent matted floor such as this is a big upsell and makes them feel comfortable that he is taking all of the necessary precautions.
''I highly recommend people to use Greatmats,'' Master Adams says. ''The quality is great. The price is good. The service is good. I don't have any complaints. I've shopped. I don't feel there's need to buy anywhere else.''
Master Chad Adams
Texas Tang Soo Do Academy
Lindale TX 75771