Hapkido Puzzle Mats - EWM Hapkido Academy Testimonial
By Brett Hart Created: August, 2019 - Modified: March, 2020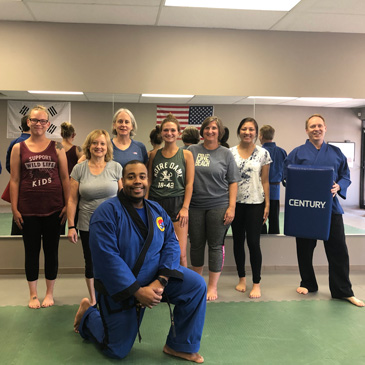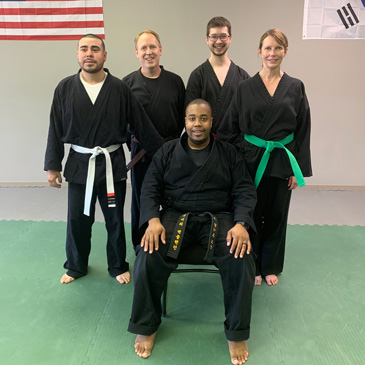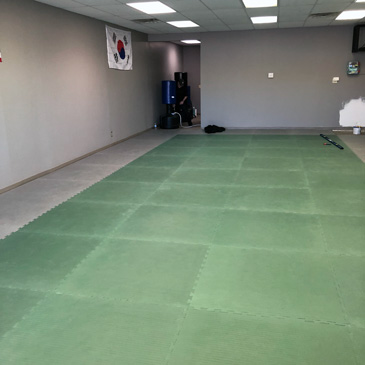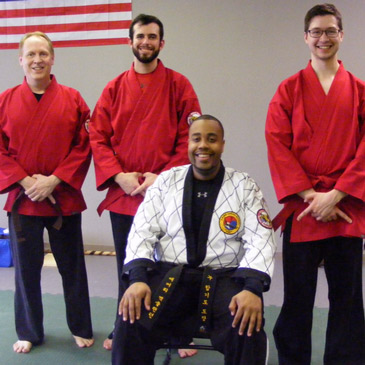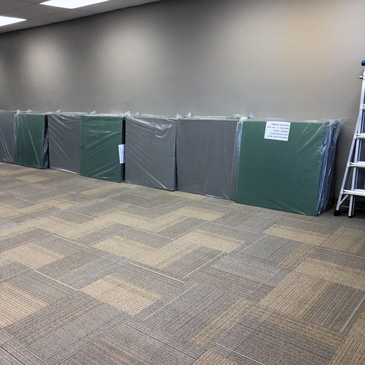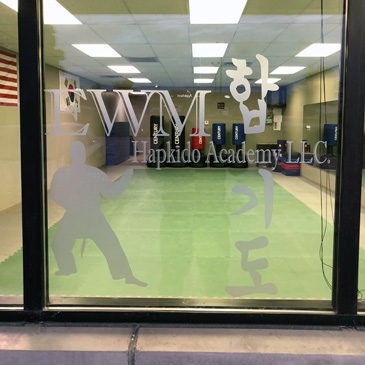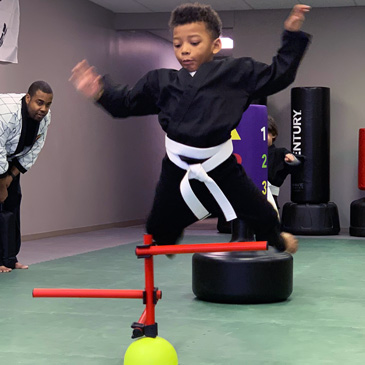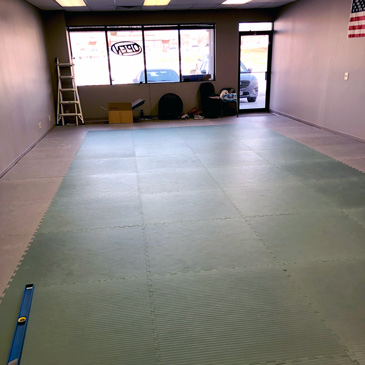 Having studied everything from karate to kung fu, taekwondo and hapkido, Mr. Emery McClendon II has earned his way to a 4th dan in hapkido - under the lineage of Master Anthony New (7th Dan) and United States Korean Martial Arts Federation President Grand Master J. R. West (9th Dan).
Mr. McClendon is now Master Instructor at
EWM Hapkido Academy
in Papillion, Nebraska.
"At our school, everything we teach is reality based," Mr. McClendon says. "We work very hard to insure that most any situation you might encounter is covered in the classroom under very safe learning conditions, so you will be prepared."
After moving out of a rented space and opening his school in February of 2019, Mr. McClendon's student base grew to 38 students, which he splits into three different age groups - Little Tigers (ages 4-6), Child (ages 7-12) and Teen/Adult (ages 13 and older). He's built a reputation for being great with kids and offering monthly women's self defense classes.
When looking for mats for his new dojang, Mr. McClendon relied heavily on customer reviews and found Greatmats' 1.5 inch thick Grappling MMA mats.
"I was looking for something that had great reviews, can stand up to the falling and throwing we do here, along with the rolls, etc., that did not burn our feet," he said. "Once I got the sample, I loved the quality, the color options, and the customer service was OUTSTANDING!"
Now that he's had several months to use them, he says, "I love them. I get nothing but great feedback and compliments from my students. The school I rented space from had Century Tae Kwon Do mats, and they were terrible compared to these."
"I enjoy every item I have gotten from this company," he added. "I recommend them without question and will be ordering from again and again!"
Emery McClendon II
EWM Hapkido Academy
Papillion NE 68128