Cheerleading Mats 6x42 ft x 2 Inch Poly Flexible Roll
Durable, needle punch carpet top
Available in many colors
Professional All Star and school quality
Handling Time Estimate: 12-14 Weeks

Blue

Black

Gray

Charcoal Gray
How Much Flooring Do I Need?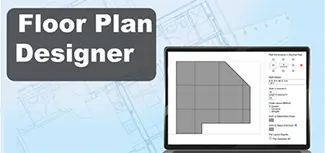 Durable, needle punch carpet top
Available in many colors
Professional All Star and school quality
Made in the USA
Convenient flexible style roll up design

All Star Cheer Mats, Gymnastics Practice, Outdoor Events, Cheerleading Mats, Tumbling Mats
NOTE: This item is a custom order and is not returnable.
Carpet Martial Arts Mat, 6x42 Cheerleading Mat, Carpet Mat
Cheerleading mats appear in a variety of shapes and sizes, but one of the most common and useful styles of mat is the Cheerleading Mats 6x42 Ft x 2 Inch Poly Flexible Roll.
A roll out cheerleading mat is great, because it rolls up tightly into a manageable size that makes it transportable to whatever location you need. Yet it also provides a huge coverage area that's perfect for allowing multiple people to use it at one time.

Beyond cheerleading, this product will work for gymnastics teams, tumbling practice, and other sports activities. It's even a great option as a carpet martial arts mat.

Our customers have come up with numerous smart use cases for this 2 inch cheer mat, as it gives them a high level of cushioning with the foam underside and a sturdy footing with the carpet top.
Tough Enough for Martial Arts
One of our customers, Donny Thompson of AKF Family Martial Arts, has equipped his academy with these 6 x 42 cheerleading mats.
I like the feel, personally, of the mat itself under your feet - Thompson said. They're thick enough to be cushiony, but they're firm enough that you can do your techniques without sinking into the mat.
Our carpet martial arts floor also has an impressive durability that Thompson said works well in a martial arts studio, where the flooring needs to be able to stand up to all kinds of rough and demanding workouts.
At AKF, these carpet top roll out mats have been successfully cut to fit smaller spaces. Thompson has even used the leftover pieces of the roll out cheerleading mat as a cushioned wrap for support poles in the studio area.
Cheerleading Practice Makes Perfect
Because our carpet top roll out mats have the same quality as competition-style cheer mats, our customers like having them on hand for practice time. After practicing on this floor, the cheerleaders feel comfortable with the flooring they encounter at a competition.
For example, Greeneville Middle School was looking for a 2 inch cheer mat for practice that would approximate what the team would encounter at its competitions, and the Cheerleading Mats 6x42 Ft x 2 Inch Poly Flexible Roll fit perfectly.
We were the first school in our town to have cheer mats, besides the local gyms, Greeneville Cheer Coach Tessa Carter said. It was kind of like a big thing to have.
After the middle school team won the state championship, the Greeneville high school cheer team also decided to make use of the roll out cheerleading mat for practice time. The two teams actually began sharing the 2 inch cheer mat rolls, passing them back and forth between the two school buildings.
The carpet top roll out mats maintained their strong performance level and integrity through all of the practice time and transportation back and forth during the school year, helping both cheerleading teams have success.
We'd take our mats to the high school, or we'd bring them back to the middle school, and we'd practice on them together, Carter said. Both teams were able to get ready on them.
The following year, the high school team also purchased some of its own mats for convenience, giving the team members a safe practice area that stands up to the toughest practice sessions.
Durable Cheer Mats
As mentioned above, our customers love the durability they receive with this roll out cheerleading mat. Our mats are manufactured to the highest standards in the industry.
These 2 inch cheer mat rolls feature a high-quality, 26-ounce needle-punch carpet top that is flame-bonded to a cross-link polyethylene foam underneath. The manufacturing process for our cheerleading mats is monitored on a consistent basis to ensure a full carpet-to-foam bond during production, which gives you a long lasting and high quality product.
The carpet top roll out mats are manufactured in the United States, which means you can count on the materials used in the construction to be safe. These mats carry a 3-year limited manufacturer warranty, so you can be certain you're receiving a great value in a long-lasting product.
These cheerleading rolls are a perfect option for a variety of needs for cheerleading teams, including for cheer competitions, for high school or university practice squads, and for All Star cheer clubs.
We do not recommend that you use these mats outdoors, as they may absorb water from a damp area on the ground. Additionally, the carpet top on the mats is not UV treated, which means you could have some sun fading with this product if used outside.
And do not use the mats upside down, where you allow the athletes to walk on the foam portion of the mat. This type of foam is not designed to stand up to foot traffic.
Thick Padding
With a foam padding that's 2 inches thick on the underside of these roll out mats, you'll receive an extremely thick material that will give your athletes plenty of cushioning for all types of sports activities. We also offer this style of roll out cheerleading mat with different thicknesses of foam backing, so if you would like a different option, just contact our customer service team for some help with figuring out all of your ordering choices.
Although this 2 inch cheer mat has plenty of padding, and although it has a huge size that yields a 252 square foot coverage area, it's not quite as portable as some of the smaller and thinner carpet top roll out mats that we offer.
Smart Design
Our roll out cheerleading mats have a smart design that has been proven durable while offering portability. Our mats will roll up tightly, making it easy to store and transport them. Once they're in the desired location, you can roll out these 2 inch cheer mats in a hurry, making them ready for use immediately.
With the thick foam bonded to the carpet top, it could be difficult to roll up the mat tightly without the special design included with this mat. These carpet top roll out mats have slits across the width of the foam backing.
The slits pull apart slightly as you're rolling up the mat, which makes it a much easier process to create a tight roll. A piece of bonded foam that doesn't have slits would have to stretch to be rolled up tightly, which could lead to a tearing of the foam or which could cause it to lose its integrity and shape. The slits every few inches along the length of the foam eliminate the possibility of tearing the foam when rolling up the mat.
And when you unroll and lay out the 2 inch cheer mat to begin using it, the slits become unnoticeable, as the individual segments of foam push tightly against each other. This means you'll experience no loss of integrity as your athletes are running, jumping, and tumbling on the top of the mat. It will act and perform like a single piece of foam with no slits would perform.
The slits included in our carpet top roll out mats are cut with water jet precision, which means you'll receive a series of perfect cuts in the foam of every mat. Having a precise series of cuts in the foam is very important, because if the cut is too deep, the carpet can become damaged or compromised. And if the cuts in the foam are too shallow, the foam may rip when rolled up.
Ordering Options
When you're ready to order these roll out cheerleading mat products, we have a few different options for you to consider. First, we offer these mats in many different colors that can help you find an option to match your gymnastics, cheerleading, or martial arts team's colors.
Additionally, if you plan to order more than one roll of the 2 inch cheer mat, we have hook and loop connector strips that allow you to fasten these rolls together. You then can create a sturdy mat that has double, triple, or even more coverage area versus a single mat.
For example, at 42 feet long and 6 feet wide, these mats provide an excellent tumbling strip for gymnasts and cheerleaders. But by adding the hook and loop connector strips to join multiple mats together, you then can create a few different tumbling lanes for practices or performances where multiple athletes need to perform tumbling passes in sync.
Or if you need an especially long runway to perform a certain tumbling pass, you can connect two of these carpet top roll out mats end to end and give yourself an 84-foot length measurement.
Please request a quote for best shipping rates.
Should you have any questions about your ordering choices, just get in touch with our customer service team member to find the answers. We'll be able to help you find the perfect product for your team's needs!
Maintenance
Vacuum as needed.
Shipping
Ships via freight delivery.
This Product Ships Freight Only.
Please review our shipping disclaimer.
| | |
| --- | --- |
| SKU# | 205R-Cheermats642x2 |
| In Stock | Yes |
| Product Type | Roll |
| Material Type | Carpet bonded Foam |
| Product Edging | Straight |
| Thickness | 2 inch |
| Width | 6.00 feet |
| Length | 42.00 feet |
| SF per Item | 252.00 |
| Weight | 135.00 lbs |
| Packaging | Bags |
| Number of Pieces per Package Type | 1 |
| Non Absorbent | No |
| Special Adhesives | No |
| Interlock Loss | 0.00 feet |
| Kid Safe | Yes |
| Material Hardness | Shore C 30 |
| Interlocking Connections | No |
| Made In | USA |
| Surface Finish | Carpet top |
| Surface Design | Solid color |
| Installation Method | Roll out flat |
| UV Treated | No |
| Reversible | No |
| Border Strips Included | No |
| Manufacturer Warranty | 3 year limited |
Product Questions:
Q: What are the dimensions of the mats when rolled up?
A: When rolled up and standing on end, these cheerleading mats are 6 ft tall and 3 ft in diameter.
Q: I have purchased these mats in the past; will you cut the rolls prior to shipment.
A: The rolls are 42 ft in length and the factory will not cut the rolls. The customer can easily cut the material on site as needed.
Q: Can you turn and pirouette on this mat?
A: Great questions, not sure, for dance moves I would recommend our marley dance flooring.
Q: Can it be used for gym strength area where heavy dumbbells plates are used and alot of gym members walk around that area ???
A: The Foam Cheer Rolls are not recommended for weight or heavy traffic areas.
Q: I need an estimate for 7 rolls of 6' by 42'' 2inch thick blue cheer mats.
A: Please call 877-822-6622 to be connected with a member of our sales team for a quote.
Q: Can this be cut to 30 ft?
A: This product can easily be cut on site as needed. Please feel free to reach out to us at 877-822-6622 for more information regarding this.