Yoga Flooring at Kismet Yoga and Fitness
By Brett Hart Created: January, 2019 - Modified: March, 2021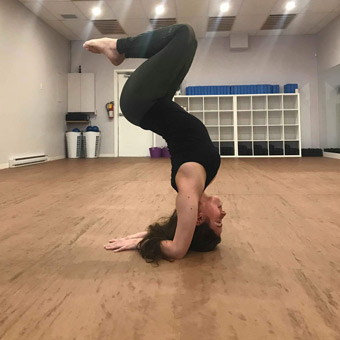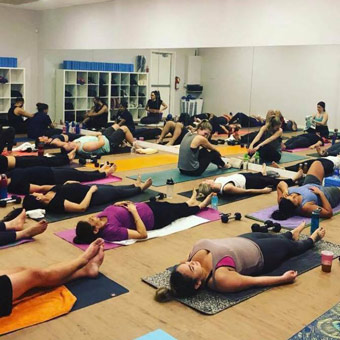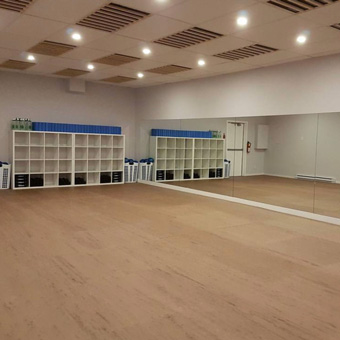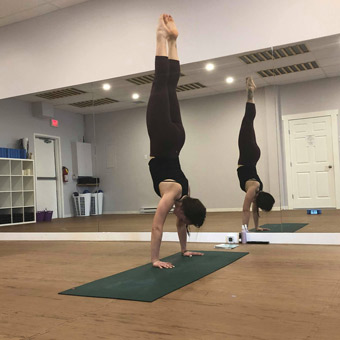 When Lani Evers-Staples and Alisha Mankatala decided to open the doors to
Kismet Yoga + Fitness
back in August of 2017, they knew they wanted flooring that went beyond the scope of traditional yoga mats for the Abbotsford, British Columbia-based hot yoga and hot fitness studio.
Lani, who began teaching yoga and fitness in 2013, has instructed in more than 10 different studios in British Columbia as well as a few high schools, keeping her at the forefront of the yoga fitness industry.
Ideal Yoga Flooring
One of the studios she had previously work at recommended she check Greatmats for this unique flooring.
After comparing various products for this purpose, she and Alisha decided on
Greatmats 1-inch thick karate mats
, finding that even with freight shipping from Wisconsin and the Canada/U.S. exchange range, Greatmats karate mats more cost effective than other similar flooring.
"We specifically wanted a thicker mat and found that the product and price point were exactly what we wanted," Lani said. "Durability and longevity were key. They are used in the practice area of the studio."
Known for having a strong variety of classes from relaxing stretch classes to intense cardio with yoga and everything in between, Lani also wanted to to make sure Kismet Yoga + Fitness also remained well known for its high standards of cleanliness.
"They are super thick and have tolerated daily temperatures up to 38 degrees Celsius (100.4 degrees Fahrenheit) and traffic of 50-100 people per day exercising on the mats with weights, etc. - in addition to being washed/sanitized twice a day."
With Greatmats Karate mats, Kismet Yoga + Fitness can provide a space for clients to challenge themselves as well as relax in comfort.
Lani Evers-Staples
Kismet Yoga + Fitness
Abbotsford BC