What Is The Most Popular Specialty Flooring In California?
By Lisa Hobbie Created: July, 2021 - Modified: July, 2021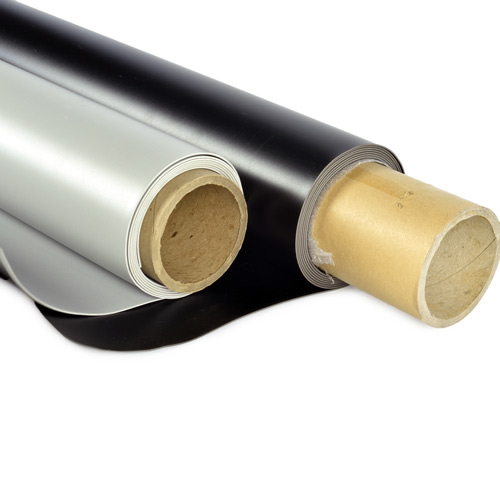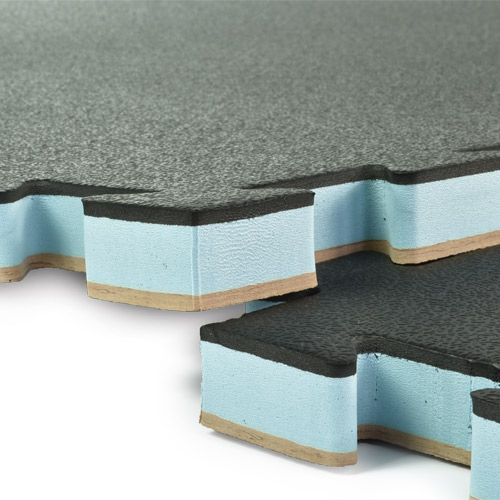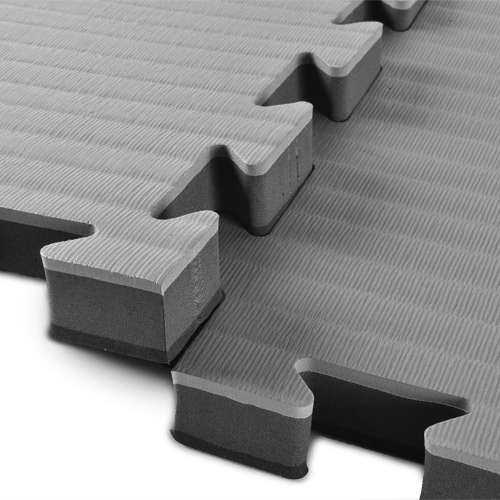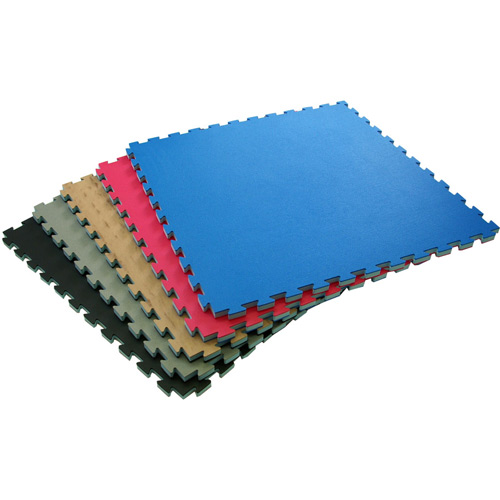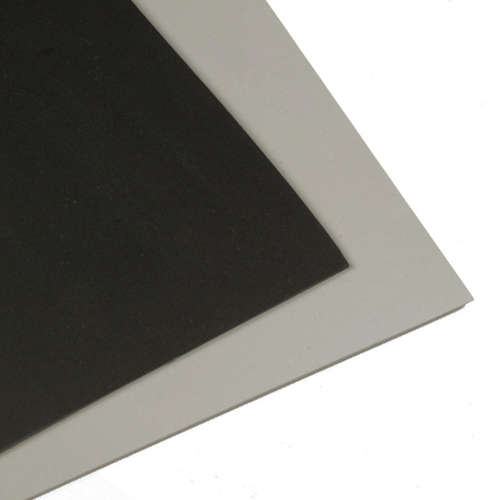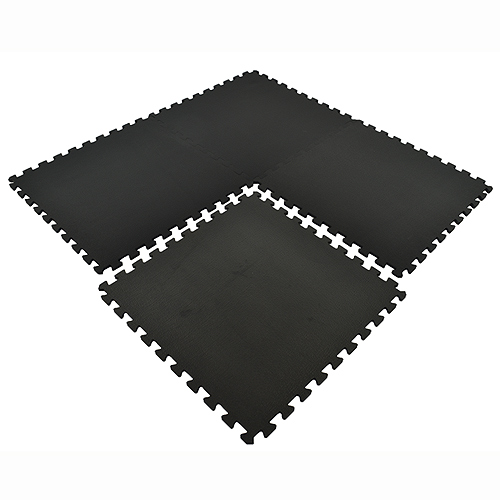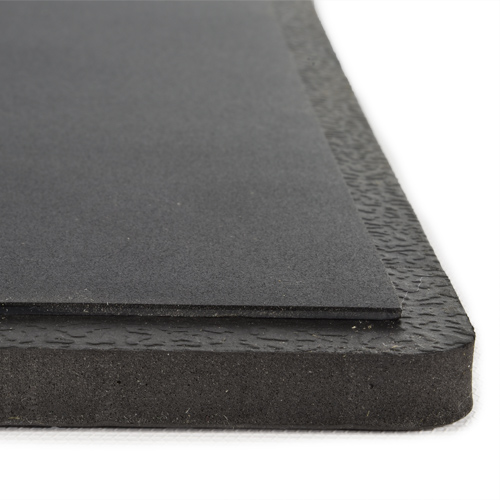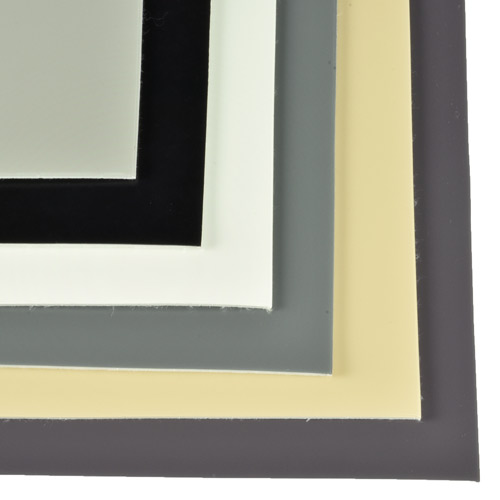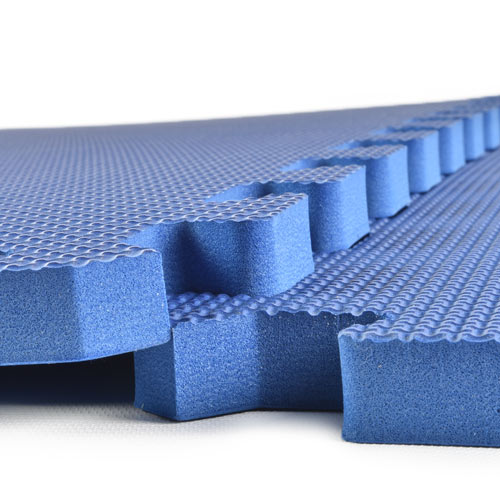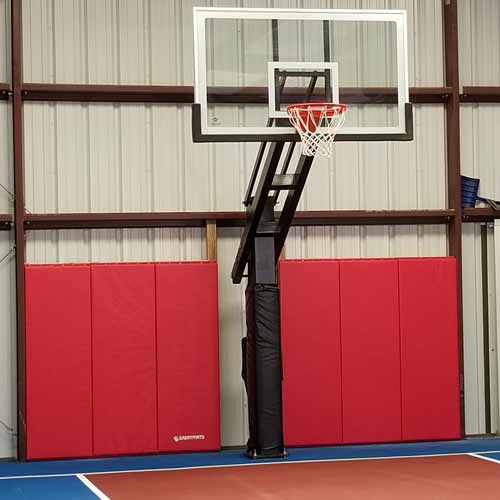 The most popular specialty flooring in California comes from Greatmats - a flooring and matting retailer that can deliver to northern and southern California, and all areas in between.
From some of the flooring classics like engineered hardwood and faux wood floors to cork, wide plank, laminate, and so many other products, which are suitable for commercial and residential applications. Contractors and private builders both turn to Greatmats when shopping for floors in California, for the product variety, pricing, and quality.
Martial Arts Floors
California is home to numerous dojos and martial arts facilities, many of which are equipped with Greatmats' flooring products.
Karate Mats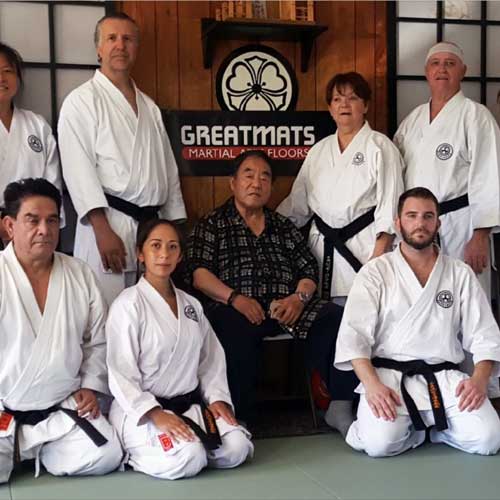 The Shito-Ryu Karate-Do Genbu-Kai International in Santa Ana, California is a top notch facility. Legendary owner Fumio Demura used to perform on wood floors, but upgraded to Greatmats flooring in 2017.
Demura loves the mats, reporting that they are not too soft, but not too hard. And he can throw kids without hurting them. He is very pleased with his Greatmats' flooring.
Capoeira Mats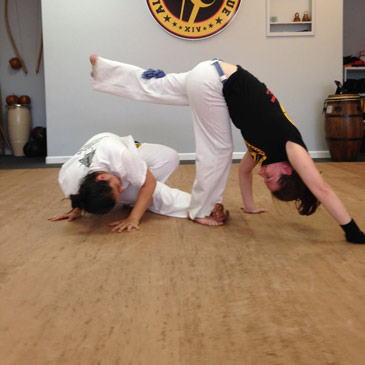 In Sacramento, California, you can find Mestrando Aranha's Allied Capoeira League academy. Aranha had spent thousands of hours practicing martial arts on different types of mats and floors, and when he opened his academy, he knew he wanted to work with Greatmats for their high quality and affordable pricing.
Aranha chose to install
Martial Arts Karate Mat Premium 1 Inch
. Aside from the benefits of being easy to clean and maintain, Aranha reports, ''I have been very impressed with how solid they've been. They don't move AT ALL, which kind of blows my mind when I see so many students doing crazy moves on them! They are also very tough. We do lots of circuit training that requires various props being dragged around, and the mats only have a few blemishes after (three) years of abuse.''
Krav Maga Mats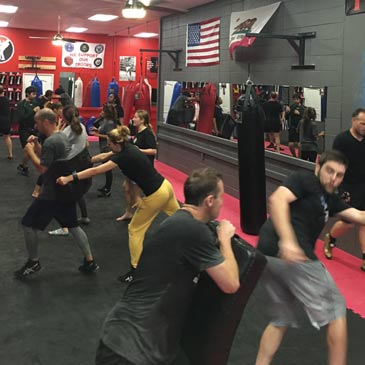 A third martial art studio, Dogo Krav Maga in Concord, California, is equipped with Greatmats'
Judo Jiu Jitsu Mats Interlocking 1.25 Inch
and the
Rolled Rubber 1/4 Inch Eco Regrind 25 Ft Cascade
product.
Owner Gustavo Desperatti is a boxer, certified instructor in Krav Maga, and martial art enthusiast. He says the thickness of the Judo Jiu Jitsu Mats is perfect for Krav Maga, Jui Jitsu, boxing, and kickboxing.
Desperatti says that the mats have been used daily for 3 years, and despite being steam cleaned multiple times per day, they have held up really well.
He reports, ''The thickness is still good, and they don't smell at all. I do take pride in people walking into my school and saying it doesn't smell like most gyms with mats. Also, even though I steam clean them two times per day, the colors are still vibrant.''
The rolled rubber is used in Desperatti's punching bag room and front lobby area. He loves that it is not slippery, and it is easy to clean.
Dance Floors
For dancers, having the right kind of flooring in place to prevent injury and allow for freedom of movement is essential. Greatmats offers the best selection of dance flooring, which has been installed in homes and studios throughout the state.
Garage Dance Flooring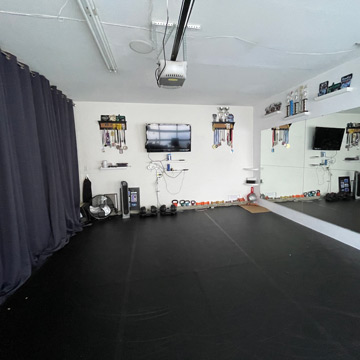 Karin Urban of Woodland Hills, California is a dancer, dance enthusiast, and dance mom of two grown children. Like many families, when the Covid-19 pandemic hit, Karin knew she needed to set up an at-home studio for her kids to be able to take their classes virtually and continue their training as much as they wanted and needed. She was able to do this with the help of Greatmats.
Karin recalls, "Every time I asked for advice from friends in the industry, without a doubt they all told me Greatmats was who to go to if I wanted the best of the best."
Because the Urban family wanted the best, they opted to turn their garage into a dance studio, complete with the
Rosco Adagio Marley
flooring - a perfect option for tap, jazz, ballet, and all other forms of dance.
Karin made her purchase by visiting Greatmats.com, but she also contacted the Greatmats' sales team to make sure she understood her options. She found the service staff to be very helpful in navigating differences among dance floors.
Karin and her children love their Greatmats' floor. They noted that the installation was extremely easy, and once installed, found that the flooring offers great acoustics and movements for a tap dance, but it's great for all styles of dance.
Karin added, "It holds up extremely well and is a beautiful floor. I appreciate the fact that if I move or leave my home, I can roll it up and take it with me in the future. Watching my kids dance and enjoy the space warms my heart. I am so glad I decided to build this space and order from Greatmats!''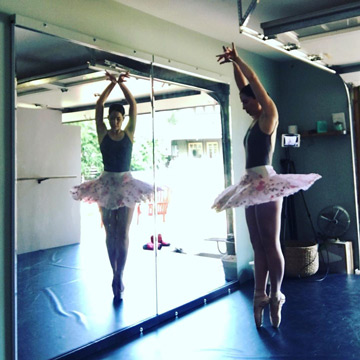 Gina Buccolo from Pasadena, California also wanted to make a designated workout and dance space when Covid-19 hit, and she also created a studio space in her garage with a sprung floor, topped with
Rosco Adagio Marley
.
"Greatmats had the best price," Gina said, referring to flooring that was durable and long lasting that would stand up to pointe shoes, tap shoes and kids. "Installation also looked relatively straightforward - which it was."
Gina also appreciated how much easier the flooring is on her feet and how forgiving it is on her joints. She added, "The floor is also pleasant enough to lie on so that we can do conditioning or floor barre without having to lay down a yoga mat. (It's) easy to clean."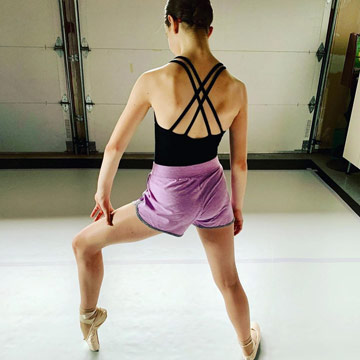 Addison Barnard is a 13-year-old who has dedicated a lot of time and energy into learning ballet, contemporary, jazz, Latin and ballroom dancing. Training at Dancenter in the small town of Capitola, California, Addison was recently awarded a scholarship to New Ballet in San Jose, and she also has plans to train at San Francisco Ballet.
When Covid forced Addison to take her training home for virtual classes, her mother, Julie, also opted to make a studio in her garage. And with the help of Greatmats, her design was a success.
Julie opted to use Greatmats
Sports Plus Designer Foam Tiles
to soften the existing concrete surface and then finish with a layer of Rosco Marley.
"The foam tiles from Greatmats don't require an additional layer beneath them, yet they are sturdy and block moisture," Julie said. "They also work for dancers who do pointe work when used in combination with the Rosco Marley top. During pointe, my daughter needs something firm with a very slight give, and the foam tiles and Rosco Marley have worked out really well."
Removable Living Room Dance Flooring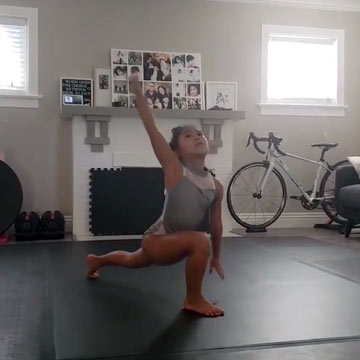 Leona Sangalang, part of Encore Elite in Fullerton, California was another dancer forced to take her dance home when Covid-19 took over the country. Her mother, Gen, found Greatmats to be the best provider of floors in California, with the
Rosco Dance Floor Reversible per LF
product with
Sports Plus Designer Foam Tiles
underneath being perfect for their space.
Aside from loving the way the flooring looks and feels for Leona, Gen noted, "Another huge bonus is that we can take the tiles apart, roll up the marley, and easily store it away if we need to. If/when we move, we will have no problem taking the flooring with us to our new home. If we wanted to make the dance floor larger, that would also be as simple as ordering more foam tiles and Marley."
Black Box Theater Flooring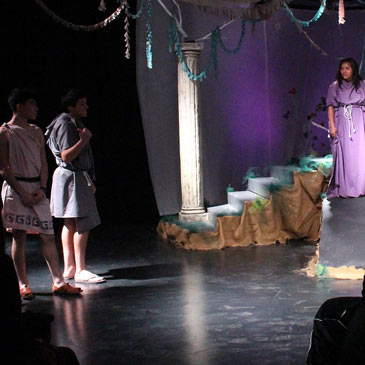 Greatmats has performance floors installed in Los Angeles, too! Abraham Lincoln High School video production and theater teacher, Kyle Gladden, spearheaded an effort to turn an unused auto shop into a black box theater.
After being awarded a grant to complete the project, Gladden chose Greatmats to be the flooring provider. Gladden found the perfect theatrical flooring surface of his black box theater in its
Dance and Stage Pro Full Roll
and
Rubber Flooring Rolls 1/4 Inch Regrind Confetti
that serve as a shock absorbing underlayment over the existing concrete.
''The flooring rolls have been amazing,'' Gladden said. ''They look great, feel good underfoot, and really make it 'look like a theater' for lack of a better description. We're really glad we found Greatmats!''
Dog Training Floors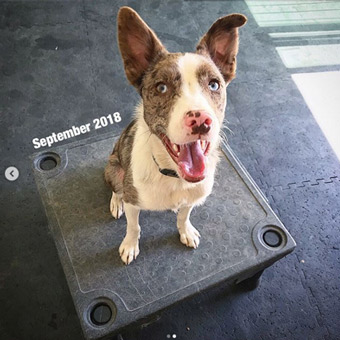 Sara Carson, member of the Association of Professional Dog Trainers, America's Got Talent performer, and owner of a Guinness World Record for the Most Tricks Performed by a Dog in 1 Minute, has installed a 170 square foot area of Greatmats
⅝ Inch Thick Interlocking Premium Foam Floor Mats
in her LA home area where she trains her dogs.
Sara reports that the mats have been great for the dogs to be able to escape the heat of LA and move their training indoors.
She said,''We have a variety of Border Collies and German Shepherds and Malinois, and they've held up great. There are scratches, but there's no extreme damage. It's been great.''
Wall Pads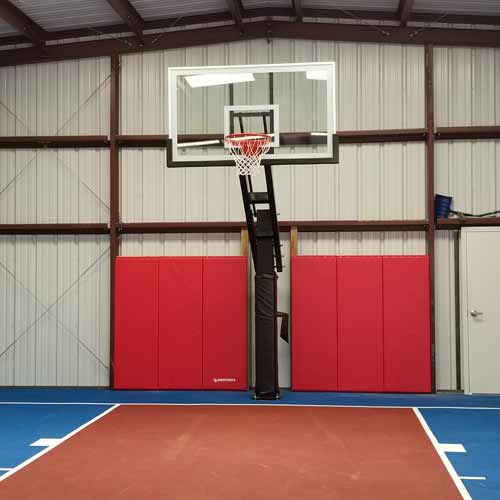 Christopher Moss of Quality Home Improvement Inc in Pomona, California was hired by basketball dad Rickey Bell to build a complete basketball court in a garage setting. Bell wanted to create a space where his boys could pursue their NBA dreams by working on their game at home.
Moss used Greatmats'
2x6 foot wall pads
as well as a couple of custom wall pads for safety behind the basketball hoops.
Moss said the Greatmats wall mats were ''professionally made, durable, and good looking.'' He added,''If I, or anyone else that I know, need a professional set of mats for a basketball court or anything outdoors that require protection, Greatmats is who we turn to.''
Playground Surface Tiles
The playground at Santa Ynez Valley Presbyterian Church in Solvang, California is another facility equipped with Greatmats' products.
Lis Wilson reports that since installing the
Greatmats' Playground Tiles
, 'It's been wonderful.''
She added, ''It gets a lot of wear and tear. Kids are bringing sand on there, and the kids are jumping off equipment that we have in that fall zone. We knew that that would be a safe product if they should fall off of it. We have little ones that are just learning to walk and learning to get their balance and different things like that. That was important to us.''
Sports Cave Flooring
California is well known for its athletic teams and fanatic supporters. This is why sports team carpet tiles have become a popular flooring solution in The Golden State.
The following California-based sports teams have carpet tiles available through Greatmats:
Greatmats - For The Best Floors In California!
Greatmats is the company to use when you want the best floors in California. As highlighted, Greatmats offers not only top notch products, but impeccable service and unbeatable pricing.
No matter where in California you're located, from San Francisco to Oakland and San Diego to Anaheim, and whether you want the fanciest floor style available or a discount gym mat, Greatmats has the perfect solution for your entire home, bedroom remodel, business, complex of apartments, and more.
Regardless of your project and the flooring solution you choose, if you shop at Greatmats, you're getting the best.