Garage Home Dance Studio Flooring - Gina Buccolo Testimonial
By Brett Hart Created: August, 2020 - Modified: November, 2022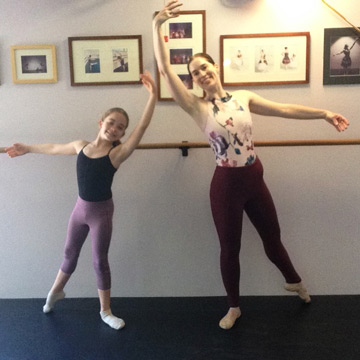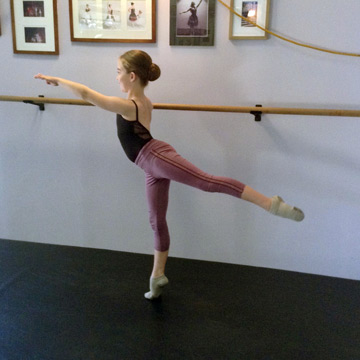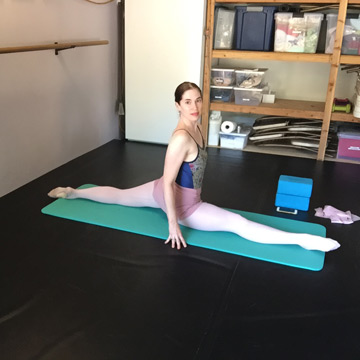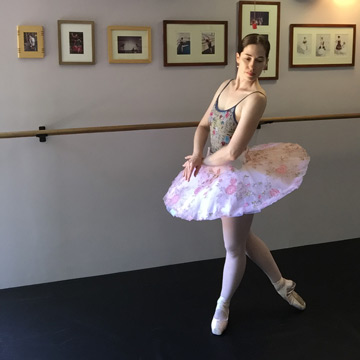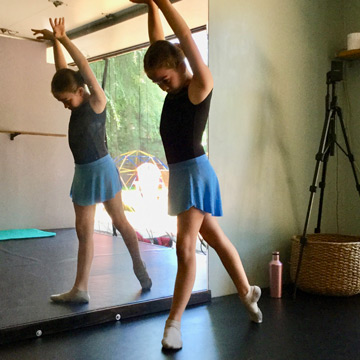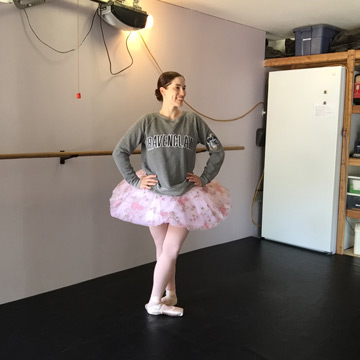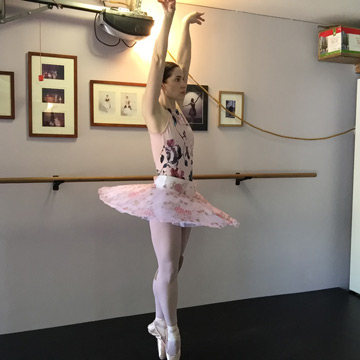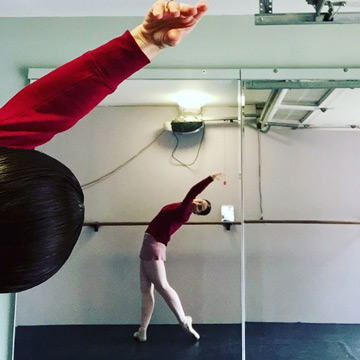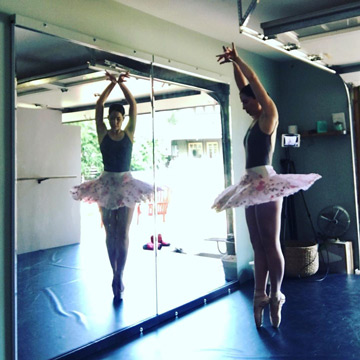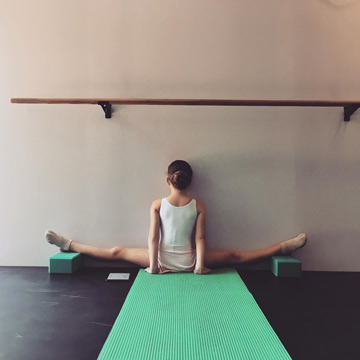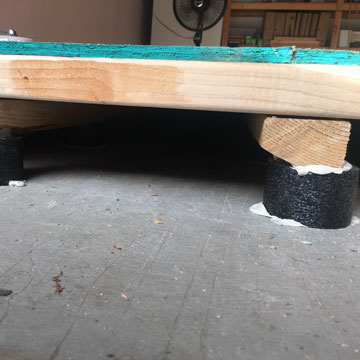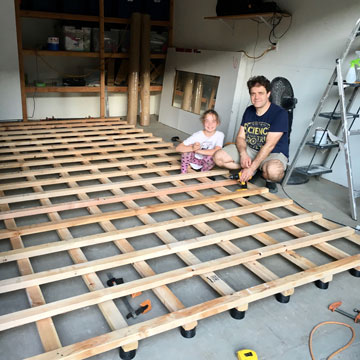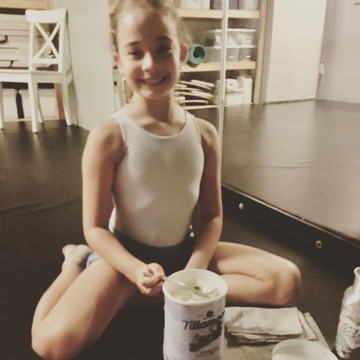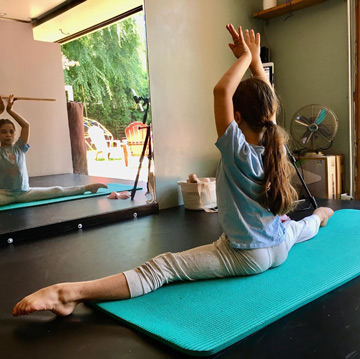 By the age of 21, Gina Buccolo had already spent 17 years as a classical ballet dancer. After a 19-year break, she resumed her training when her daughter, Anna, was accepted into a pre-professional ballet program.
"It made me realize how much I missed dancing and so I started back with ballet - going back en pointe about a year and a half ago," Gina said.
Anna, age 8, and Gina dance nearly every day now.
"We really love taking class together when we get the chance," Gina said.
The birth of the "Workout Studio"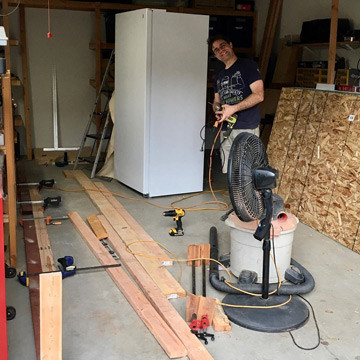 Last year, Anna planted the seed for a dedicated training space in her family's mind, campaigning for her dad, Jeff, to convert part of the garage into a dance space.
"Strategically, she called it a 'workout studio,'" Gina said, noting that it would appeal to Jeff's desire to have a workout space as well.
In February 2020, the threat of a COVID-19 quarantine revived the "workout studio" crusade and the Buccolos decided it was now a project worthy of execution so the girls could continue to train on something safer than the slippery wood floor of their 1915 home.
"I like a fast floor, but this was dangerous," Gina said of their wood floor.
So Jeff built a sprung floor, topped with Rosco Adagio marley from Greatmats in their garage.
"Greatmats had the best price," Gina said, referring to flooring that was durable and long lasting that would stand up to pointe shoes, tap shoes and kids. "Installation also looked relatively straightforward - which it was."
Now, after nearly 5 months of use, Gina says, "Having a proper dance surface makes all the difference in the world. I could only do limited pointe work on the wood floors inside the house. Having the floor sprung is also a lifesaver on our feet.
"I had thought that our wood floors over the basement would be ok, but the sprung floor with the Rosco Adagio on it is so much more forgiving on our joints. I have rheumatoid arthritis, so I have noticed much less joint pain using the new floor in the studio.
"The floor is also pleasant enough to lie on that we can do conditioning or floor barre without having to lay down a yoga mat. (It's) easy to clean."
While no-one calls it the workout studio anymore, it is used every day by all five members of the family. Gina and Anna use it for ballet. Gina and Jeff's other daughter, Elizabeth, practices hip-hop, tap, and Bollywood on the floor. And Jeff and their son, Thomas, use the studio for weight training. All together it gets used for 2-3 hours of dance training and 1 hour of other workouts each day.
Gina Buccolo
Pasadena CA 91104