Rubber Playground Tiles - Santa Ynez Valley Church Testimonial
By Brett Hart Created: August, 2018 - Modified: November, 2022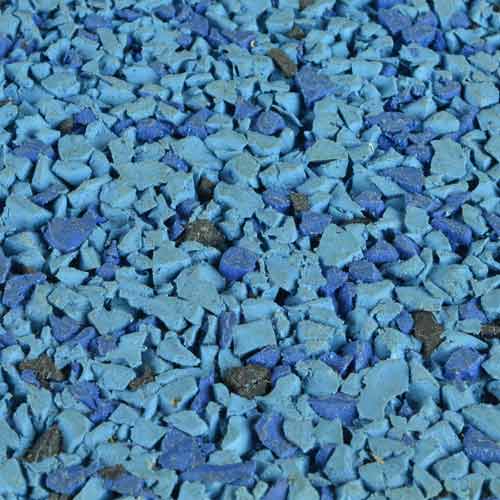 A staple in the Santa Ynez Valley for more than 120 years, Santa Ynez Valley Presbyterian Church is well known for its community outreach programs. Through the Mom's Morning Out program, parents are able to drop off their kids in a loving environment for a few hours 5-6 days per week so they can run errands and take care of other responsibilities without interruption.
Nursery Director Lis Wilson oversees programs for children up through fifth grade (11 years of age).
As part of the programs, children and faculty make use of the church's nursery yard which was equipped with Greatmats' 2.5 inch thick Interlocking Playground Tiles in 2015.
''When I first took over as the nursery director years ago, I was looking at that product and at that time, we weren't in a position where we could afford it,'' Wilson said. ''We bought something else that would just be a temporary fix, but it was always in the back of my mind to get something more substantial that I knew would be longer lasting.''
As it turned out the product used for the temporary fix was really intended for outdoor use.
''The color started fading and material started coming off so that color started adhering to the children,'' Wilson said. ''They'd have blue all over them.''
The Switch to Greatmats
After some local and online research she found Greatmats to be the best option. Wilson said three main factors guided her to to Greatmats - affordability, durability and easy of installation - and that fact that the company was easy to work with was icing on the cake.
''We basically utilized our volunteers,'' Wilson said of the installation process. ''It didn't need to have a base of cement, which would have been an added expense. And it didn't have to have a lot of other things that some of the other products use. It was fairly easily assembled by some volunteers.
''It's been wonderful,'' she added. ''It gets a lot of wear and tear. Kids are bringing sand on there, and the kids are jumping off equipment that we have in that fall zone. We knew that that would be a safe product if they should fall off of it. We have little ones that are just learning to walk and learning to get their balance and different things like that. That was important to us.''
As for the color issues presented by the previous playground flooring, Wilson said, ''That hasn't been an issue. It hasn't chipped. It hasn't done anything. It's a great product and I would definitely recommend it to anybody else - other churches or schools in the valley. Often times I see other churches have used what they think is more affordable - whether it be sand. We have a preschool here, and they use sand. It is just a constant battle. Every year they have to come back in and either bring in new sand or they have to fluff it up or whatever else, because they have certain requirements for a fall zone. The initial cost might be a little bit more than people will want to spend, but in the long run, you're saving because you're not having to do something every single year. You put it in once and you don't have to do anything after that.''
Lis Wilson
Santa Ynez Valley Presbyterian Church
Solvang CA 93463