Garage Dance Marley Testimonial - Sabrina and Karin Urban
By Brett Hart Created: January, 2021 - Modified: October, 2022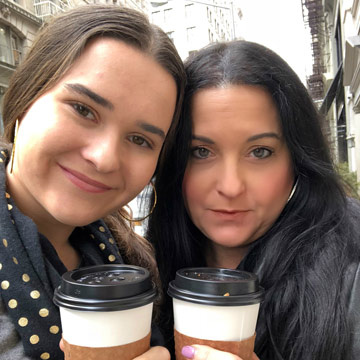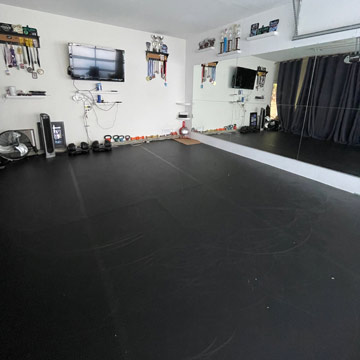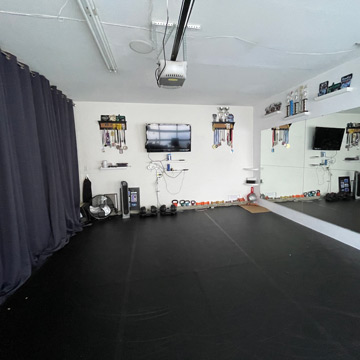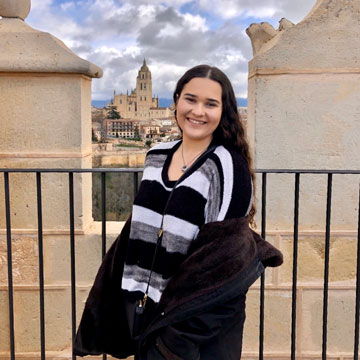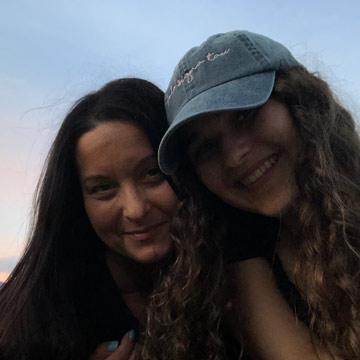 Growing up dancing in Los Angeles and continuing her training in New York City while pursuing her degree at NYU, Sabrina Urban, age 20, has always dreamed of having her own garage dance studio.
A former dancer in her own right (now actress), Sabrina's mother, Karin, has been a huge supporter of Sabrina's desire to dance and after many years of putting off building the dream garage studio, got the push she needed to make it happen when dance studios started closing their doors due to the COVID-19 pandemic.
"Honestly, I truly didn't think she would accomplish it," Sabrina joked. "My mom is the best dance mom out there, but for years we have wanted to build a dance studio in our garage but never got around to it. ... When she sat down and started ordering everything, I was so impressed and proud."
"This Pandemic really made me want to help my kids and provide them a safe space to train," Karin said. "My son, AJ, majors in Commercial Dance at Pace University and really needed a proper space to take all his university classes from home. He was dancing in our living room every day on hard wooden floors which was causing him to experience lots of pain and potential injuries. Therefore, when we found out he would also be home in the Fall of 2020, I got on making this dance studio a reality for both my kids."
Choosing the Dance Flooring
Obviously with the pain and potential injury from dancing on the wood floors, choosing a safe floor to train on became a top priority in the new dance space.
"Many years ago, I purchased the
EZ Portable Dance Floors
to use in my prior home for my daughter," Karin said. "She asked for them for the holidays one year so she could have a small space to practice her tapping at home. I recalled using Greatmats to purchase these floors and decided to look and see what other options they had. I saw all their Marley options and immediately knew that this was going to be a great fit for our home dance studio. Every time I asked for advice from friends in the industry, without a doubt they all told me Greatmats was who to go to if I wanted the best of the best."
At first, Karin was trying to adhere to a strict budget, and was encouraged by Sabrina and AJ to get the least expensive marley option Greatmats offered.
"After careful consideration, I thought it was best to buy the Marley floor that would be most beneficial to my dancers," Karin said. "Since my daughter is a tapper, the
Rosco Adagio Marley
was best suited because it is known to support the hard pressure/sounds of tap shoes. In order to keep as close to my budget as possible, I revisited other areas I was doing in the dance studio to make it work. I truly believe I made the right choice because out of everything that is important, the floor dancers dance on is the top consideration."
Although Karin ultimately made her purchase online, she checked in with Greatmats sales team to make sure she understood her options and said, "The rep I spoke to was extremely helpful in helping me navigate these differences."
Installing the Marley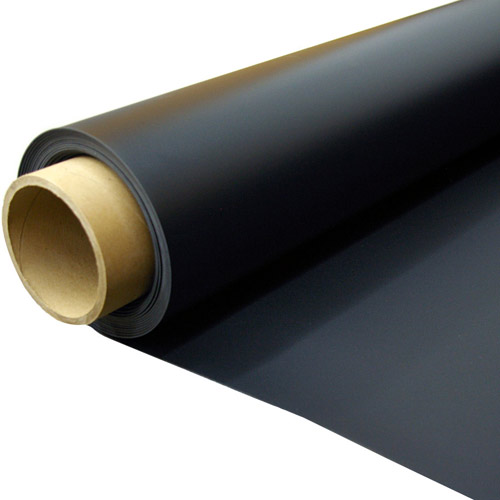 "The installation process of the Marley was really simple!" Sabrina said. "My brother and mom rolled out all three sheets of Marley and let them sit for 24 hours just to flatten out. Then, I helped my mom with the taping of the Marley as she cut it to fit perfectly. After that, we were done!"
Karin added, "The installation was extremely easy and probably the easiest of all the construction I had to do in the dance studio. I don't think it could get any easier."
After finally testing the fruits of their labor, Sabrina, Karin and AJ couldn't be happier with their choice.
"The Marley offers better acoustics and movement for a tap dancer and was a great choice in order to pursue this style of training,"Sabrina said. "It is perfect for all styles of dance. Specifically, when I am tapping, my sounds come out so clear and loud where I can really hear what I am doing. It almost feels like I am training in any of the big dance studios in LA. I am just really grateful for my mom and all the effort she put into this studio to make it a reality. Additionally, I really recommend Greatmats for anyone looking to build a dance studio for themselves."
Karin added, "It holds up extremely well and is a beautiful floor. I appreciate the fact that if I move or leave my home, I can roll it up and take it with me in the future. Watching my kids dance and enjoy the space warms my heart. I am so glad I decided to build this space and order from Greatmats!''
The Sabrina and Karin documented their experience in a YouTube video posted to Sabrina's Channel. You can view it above.
A Legacy of Dance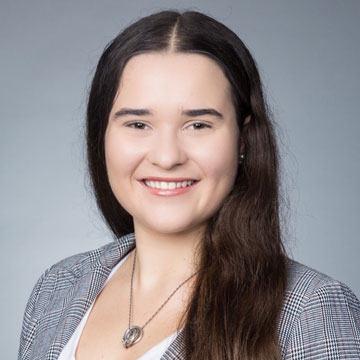 Sabrina
began dancing at the age of 2. By age 7, she was a member of a dance competition team and soon traveled the country competing. She also trained at multiple studios across the Los Angeles area to become well rounded in jazz, contemporary, hip-hop, ballet and tap (her favorite). Among her most memorable moments in dance were performing at the halftime show for the LA Sparks at the Staple Center and opening for the Syncopated Ladies at the Ford Amphitheater with #NoFilterSoleTalk.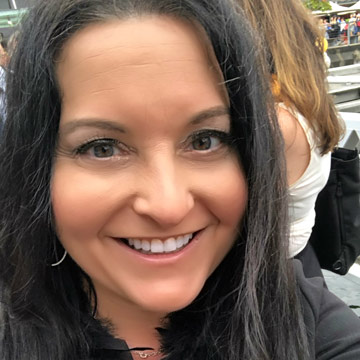 Karin
began dancing in elementary school and continued training in ballet, tap, jazz and modern dance through high school. She even began college majoring in dance until switching to Theater Arts her sophomore year. She now dances for personal enjoyment.
AJ
began dancing at the age of three following in his sister's footsteps. AJ started his training by competing in several national dance competitions throughout the country. He has spent fifteen years training in several dance styles including jazz, tap, hip-hop, ballet, contemporary, acro, and ballroom. When AJ was seventeen he had the opportunity to perform with two L.A. choreographers; Adam Parson (Commonality), and Sabrina Phillip (To the Sea) and work alongside both teachers, assisting them in several classes. Besides dance AJ was able to complete his high school education in three years giving him the opportunity to attend Pace University's Commercial Dance BFA program when he was only seventeen. He still continues to work on his art and plans to graduate from Pace University in 2023 with a focus on choreography.
Sabrina and Karin Urban
Woodland Hills CA 91367