What Is The Best Balcony Flooring?
By Lisa Hobbie Created: August, 2020 - Modified: April, 2023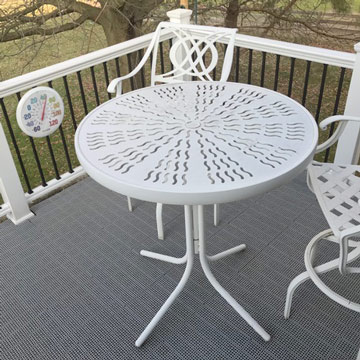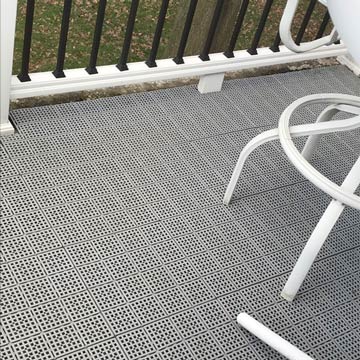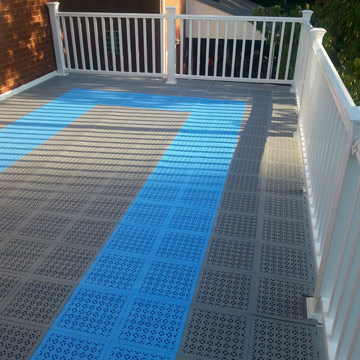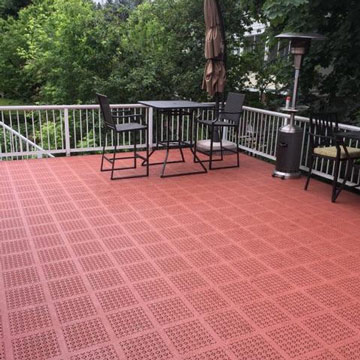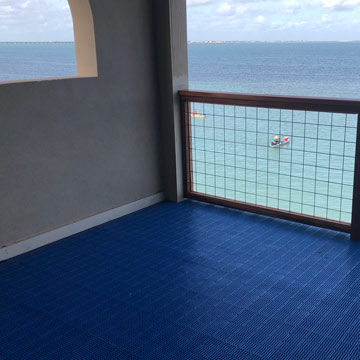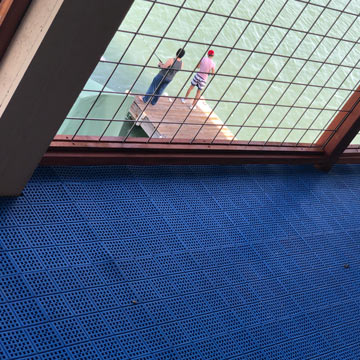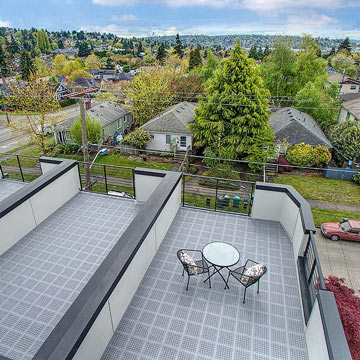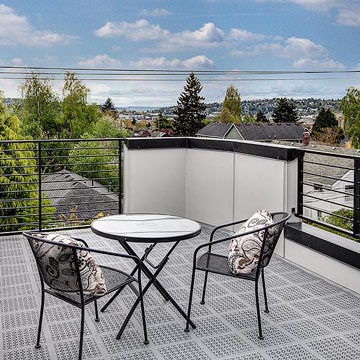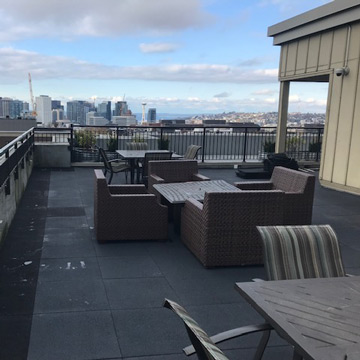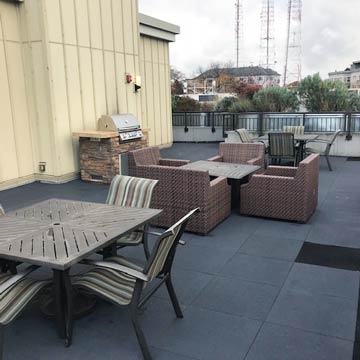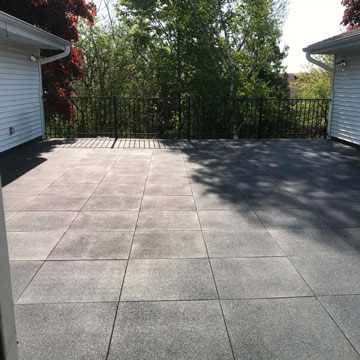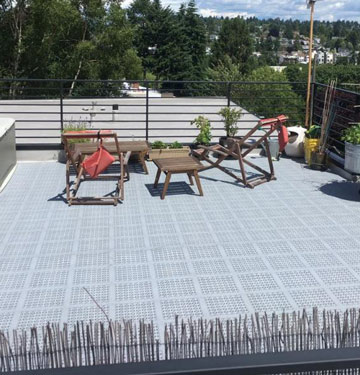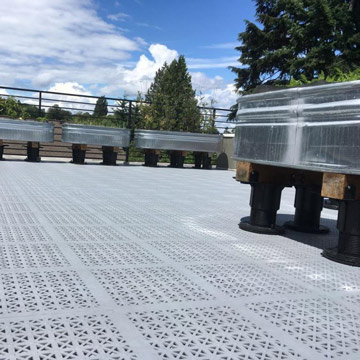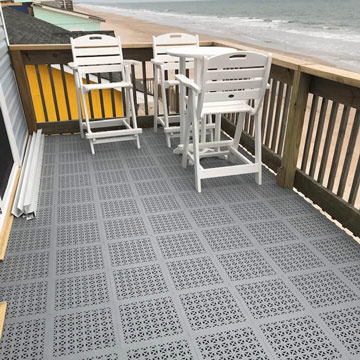 A balcony is such a great addition to any home or apartment complex. It provides a nice area to sit outside and enjoy some fresh air without totally being exposed to the elements. Or, a balcony is a great way to expand living and entertaining space for those who don't have a huge garden or lawn. Balconies are often preferred over traditional decks when the desire to have access to sunshine, but also, some shelter or shade exists. 
When considering or designing a balcony or terrace, thinking of the floor covering ideas beyond traditional wood or concrete may seem overwhelming. You may be wondering what the best balcony flooring actually is. Greatmats has some outdoor flooring solutions for every design preference and price point that look and perform really well. 
Outdoor Patio Tiles for Balconies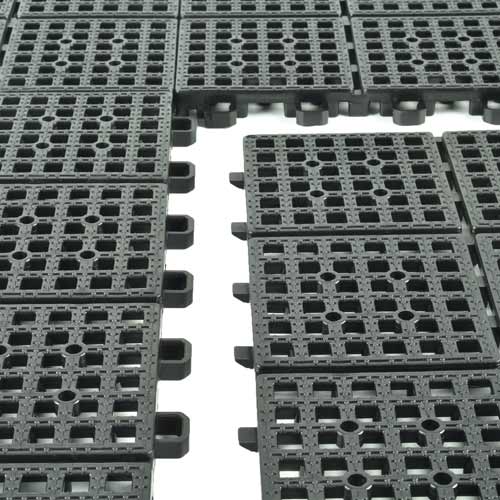 Outdoor patio tile
is an obvious balcony flooring solution. The tiles are made of PVC material, and they are really fast drying. The non slip surface texture makes this a safe wet area tile, and water will drain through quite quickly. Each 1x1 foot interlocking tile is lightweight and makes installation a breeze. Once in place, the tops remain consistently dry, which helps prevent the growth of mold and mildew. These tiles are suitable for virtually any weather conditions, and they have been UV treated. This floating balcony flooring is extremely low maintenance and easy to clean with a mop and household cleaner.
Rooftop Balcony Sterling Tiles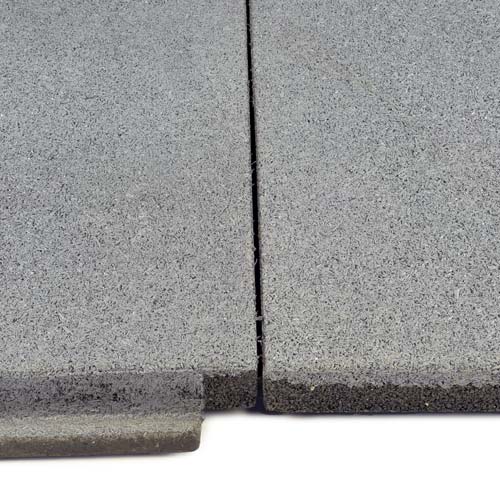 Another balcony flooring solution is
Sterling Rooftop Tile
. This durable patio rubber floor tile features interlocking edges for a clean finish. It is a heavy duty product that works great for essentially any outdoor applications - especially patios, decks, and balconies. 
It works really well for home or commercial settings, as it is a high end product that is rated for living spaces with even the heaviest of outdoor furniture. 
Each tile is 2 inches thick and 2 x 2 feet in size. It is very easy to clean and maintain, as you simply damp mop with hot water and a neutral pH cleaner. It is made from recycled rubber buffings and crumb rubber from tires and is available in black, terra cotta, green, blue, gray, and brown. Border and corner ramp options are available. 
StayLock Tiles for Balcony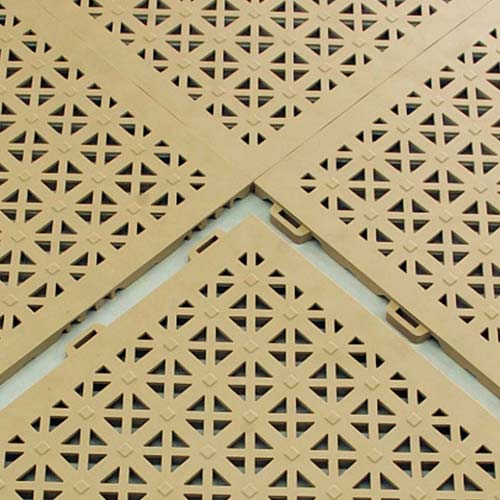 StayLock Tile
is a superior balcony flooring solution. This product has a fall height rating of 20 inches and has a non-slip surface ideal for areas where people will be walking or standing, as it is really comfortable on the feet. The durable perforated modular tile allows for water drainage and it is also waterproof. 
The tiles will not separate over time. There are many attractive colors to choose from, and if you select black, the product is made from recycled materials and may contribute to LEED points in green buildings. The 1 x 1 foot tiles are made in the USA of durable and flexible plastic that provides foot traction and comfort. This product makes for an easy DIY installation with an active locking connector system, so you can have a balcony flooring solution that looks and performs well in no time! 
Greatmats - for your Balcony Flooring needs!
Aside from the options previously mentioned, Greatmats has a variety of additional balcony flooring solutions that may interest you. Even if you are looking for a product that is cheap in price, it will still look rich in quality. From different options of material - vinyl, rubber, PVC - to those providing specific benefits, there is a product that would suit all of your needs and preferences. Simply reach out to a friendly and knowledgeable customer service agent who will go to work for you. Regardless of the balcony flooring solution you choose, you simply can't go wrong when you purchase from Greatmats.