Plyometric Rubber Roll Geneva 6 mm Per SF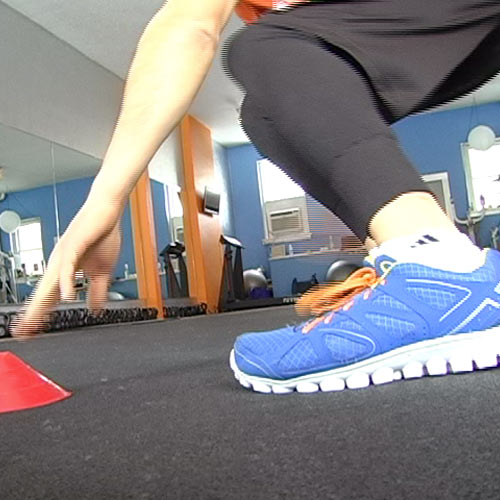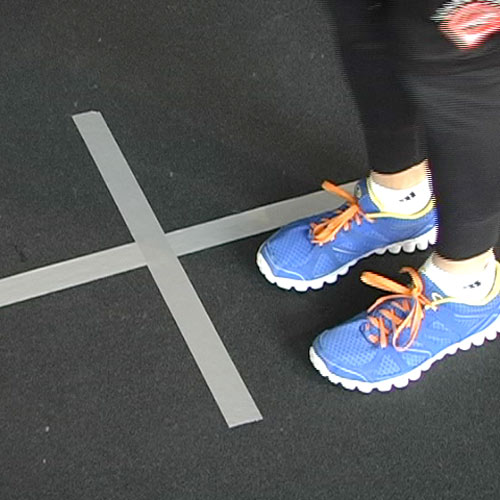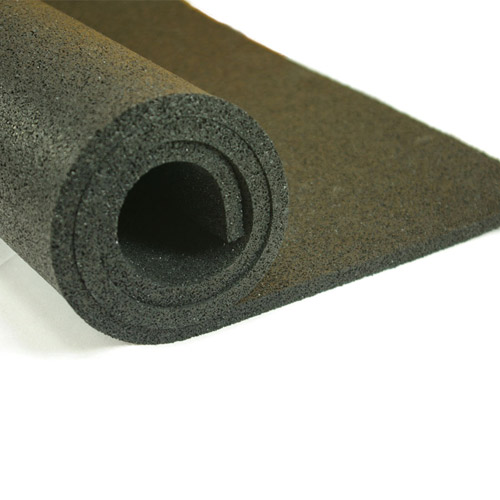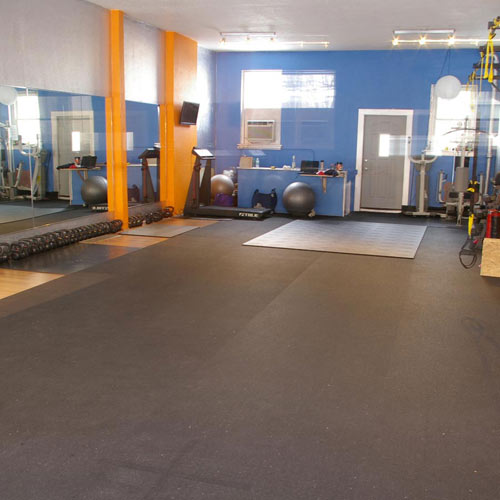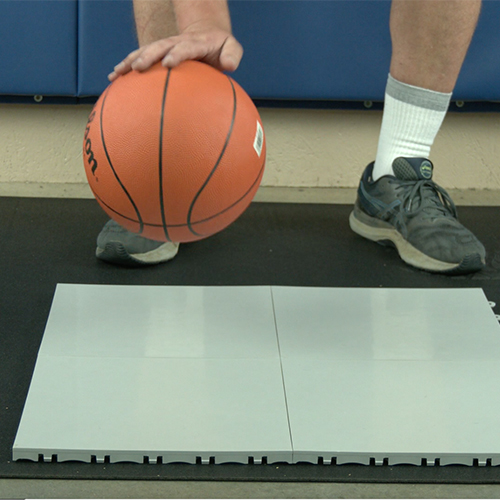 Cushion athletic flooring
Easy roll out 4 ft wide rolls
Tape or glue down installation
(4 Reviews )
Ships Out: Estimate 11-14 Working Days

Black
Roll Calculator
Note: Material Width for this Product is 4' wide
Rolls are cut to 25 ft minimum, in increments of 5 ft
Option 1

Option 2

Custom Roll Length
VIDEOS
TOP FEATURES
Cushion athletic flooring
Easy roll out 4 ft wide rolls
Tape or glue down installation
Durable for athletic shoes
Economical plyometric flooring option
Order by the square foot
Use for home and commercial
Use Types
Plyometric Flooring, Dance Studio Subfloors, Athletic Floors, Plyometric Training Facilities, Home Aerobic X Floors
NOTE: This item is a custom order and is not returnable.
Aerobic X & Plyorobic Athletic Flooring
Specialized Plyometric Rubber Roll Geneva 6 mm Underlayment Per SF 404U provides cushioned resilience that absorbs impact to reduce leg injuries. Perfect for running, bounding, jumping and dance studio subfloors. Plyometric flooring rubber rolls are easy to roll out over any surface to create a versatile all-purpose floor, 6mm thickness.
Plyometric Rubber Underlayment Roll, 6 mm Thickness

For those who need to create a cushioned area for athletics or for standing for the entire workday, please rely on our Plyometric Rubber Underlayment Roll. This roll of rubber matting yields impressive sound and acoustic benefits, while also delivering comfort and cushion to protect the lower leg joints.

As 6mm flooring (almost equal to 1/4 inches in thickness), this plyometric rubber underlayment is a popular choice for fitness studios and dance studios. Such a thin rubber sheet will not create too much thickness in the overall flooring layout, yet it still has plenty of benefits.

Customers can place a wide range of types of floors over the top of this underlay roll, including a dance floor, a Flor vinyl flooring product, or a vinyl tile layout for modular sport courts. For a firm style of floor, having the shock absorbing property of this roll underneath is a major benefit for athletes.
High Quality Rubber Underlay Roll
Even though this plyometric rubber underlayment mat of flooring works especially well as an underlay to other styles of floors, it also can work as a type of floor exposed to regular foot traffic without another flooring over the top. It delivers a wide variety of benefits in either use case.
The manufacturer creates this roll of rubber for plyometrics to tight manufacturing tolerances. The roll will measure 4 feet in width with a measurement tolerance of plus or minus 1/4 inches. The 6 mm thickness (about 0.24 inches) has a measurement tolerance of plus or minus 0.02 inches. Customers can order a custom length.
This is a Made in the USA product, so customers can trust the quality of the recycled rubber materials and of the manufacturing process. This material will be safe for any use case because of the manufacturing quality.
It carries a 5-year limited manufacturer warranty. Many customers will receive a far longer lifespan from this roll, whether used as a plyometric rubber underlayment or used as a top layer of flooring. Visitors can use any sort of athletic shoes on it without causing wear and tear.
Our roll of rubber will deliver a good value for customers, as it often is available for less than $1.30 per square foot of coverage. It will work for either a commercial gymnasium installation or for a residential installation.
Installation Options for Rubber Rolls
The best subfloor for this style of flooring will be either concrete or plywood, but as long as the subfloor is firm and free from damage, this rubberized roll will deliver excellent results over almost any subfloor. Remove any debris or oils from the subfloor before beginning the layout.
Customers have the option of using a glue-down, tape-down, or dry lay installation. Using glue will provide the sturdiest installation, but tape will deliver acceptable results for areas where the flooring will not have excessive foot traffic exposure.
If using this as an underlayment for another type of flooring over the top, a dry lay installation should deliver good results.
Before installing this flooring, unroll it and allow it to acclimate to the humidity and temperature inside the room. It should flatten adequately within 24 hours of being unrolled.
For a glue-down install, place the adhesive on the subfloor first and then place the roll of rubber over the top of the wet glue. Do not drop the rubber over the top of the wet adhesive, or it could create air pockets. Gently lay the floor over the top of the glue.
Finally, installers will want to make use of a 100-pound floor roller over the top of the rubber to secure the adhesion.
1/4 Inch Recycled Rubber Roll Specifications
Width: 4 feet

Length: Custom cut by the foot

Thickness: 6 mm (about 1/4 inches)

Weight per linear foot: 0.9 pounds

Color: Black

Texture: Smooth
Maintenance and Care
Rubber is a popular type of flooring for many types of use cases because of how easy it is to clean. Rubber does not need regular cleaning processes or extensive maintenance to continue providing its benefits.
For daily cleaning, sweep the 6 mm flooring as needed. Use the broom to remove dust and dry debris that foot traffic could grind into the rubber. If the area for the rubberized floor roll has numerous people walking across it throughout the day, a few sweepings per day may be necessary. Dry mops and vacuums also will do the job.
Soils that will not come up with sweeping should respond to a more thorough cleaning process. Use a neutral pH cleaning solution on the surface of the rubber using a wet mop. Some customers may choose to make use of a gentle auto scrubber.
Should puddles form on top of the rubber after mopping, customers can remove the excess cleaning solution with a wet/dry vacuum. Otherwise, allow the area to air dry.
For customers using this plyometric rubber underlayment underneath a dance floor or another type of floor, cleaning and maintenance can occur far less frequently.
Please state roll lengths needed when ordering online. Stocked in 25 Ft rolls.
Rolls are ordered in by the square foot.
Maintenance
Damp mop with neutral Ph floor cleaner.
Shipping
Ships via freight delivery only, shrink wrapped on pallets.
This Product Ships Freight Only.
Please review our shipping disclaimer.
ACCESSORIES
Accessories for PLYOMETRIC RUBBER ROLL GENEVA 6 MM PER SF
ANSWERS
Product Questions:
Q: We are looking to do an economical temporary cushioned subfloor to go under a click-lock wood floor for mostly ballroom and modern dance. Would the plyometric sheets give enough cushion over cement? We have about 1200 sq ft.
A: The plyometric rolled rubber in
3/8''
may be a better option for your application.
Q: I would like to use this product over a carpeted basement floor for cushioning for an exercise class that is mostly dance. Can it be used alone, or does it require additional marley coverage?
A: We do not recommend installing rubber rolls directly on carpet. For a cushioned exercise surface over carpet, we recommend our
StayLock Bump Top
or
Orange Peel Floor tiles
. They are designed to stay in place without damaging the carpet.
Q: We have a room that will be used for dance that is concrete with vinyl tiles. We are putting Rosco Adagio marley in and wondering if this underlayment would work.
A: Yes, you can use the 6mm plyo as a subfloor. You will want to avoid advanced pointe, and it will absorb some tap sound.
SPECIFICATIONS
| | |
| --- | --- |
| SKU# | 404U-6mm |
| In Stock | Yes |
| Product Type | Roll |
| Material Type | Rubber |
| Product Edging | Straight |
| Thickness | 6 mm |
| Width | 4.00 feet |
| Length | 1.00 feet |
| SF per Item | 1.00 |
| Weight | 0.90 lbs |
| Packaging | Cartons |
| Number of Pieces per Package Type | 9 |
| Non Absorbent | Partial |
| Special Adhesives | Yes |
| Interlock Loss | 0.00 feet |
| Material Hardness | Shore A 47 |
| Interlocking Connections | No |
| Made In | USA |
| Surface Finish | Smooth Flat |
| Surface Design | Solid Color |
| Installation Method | Dry lay, tape or glue down on hard flat surface |
| UV Treated | No |
| Reversible | Yes |
| Border Strips Included | No |
| Leed Points | Yes |
| Manufacturer Warranty | 5 Years Limited |
HOW TO'S
RELATED PRODUCTS
RELATED BLOGS