What Is The Best Folding Gym Mat?
By Lisa Hobbie Created: August, 2020 - Modified: March, 2023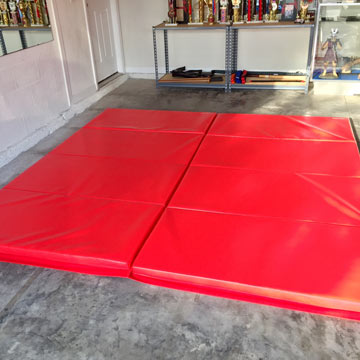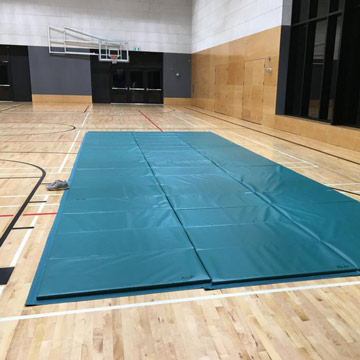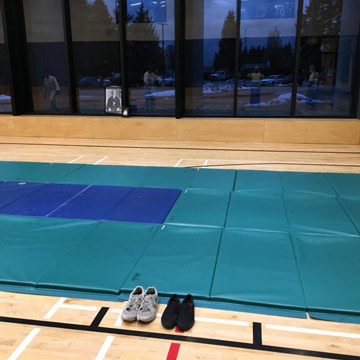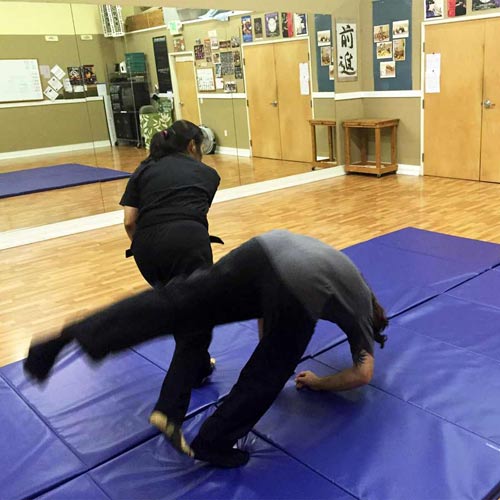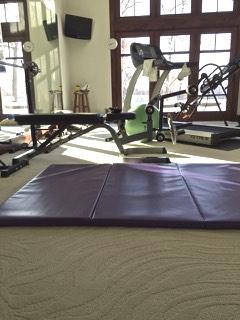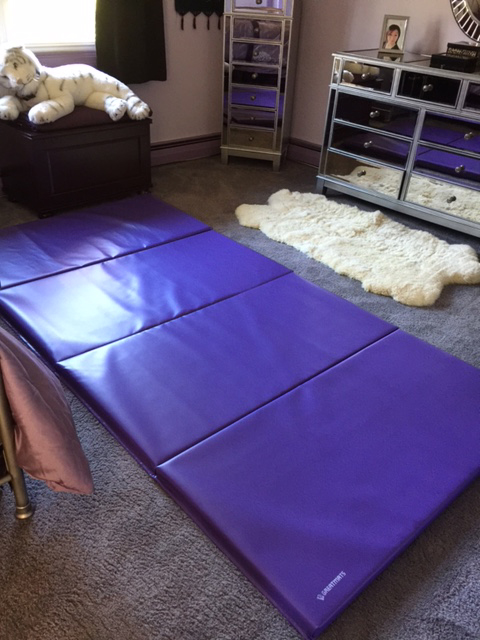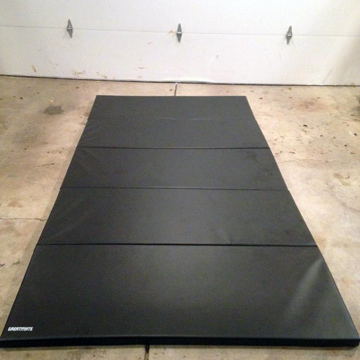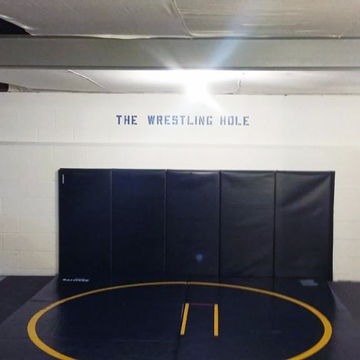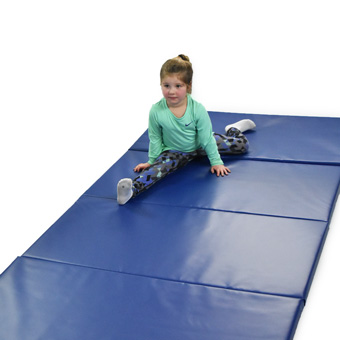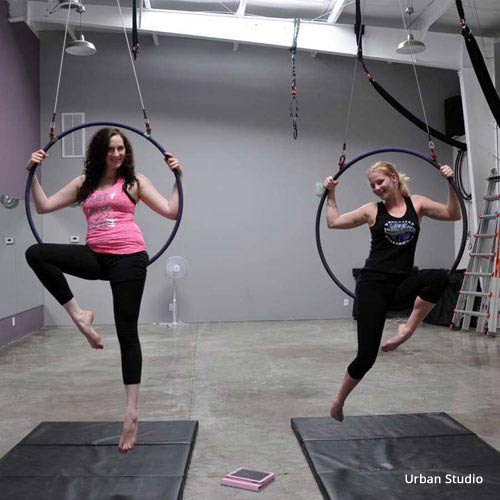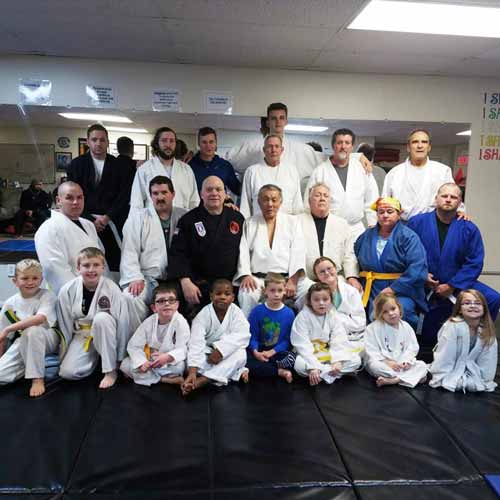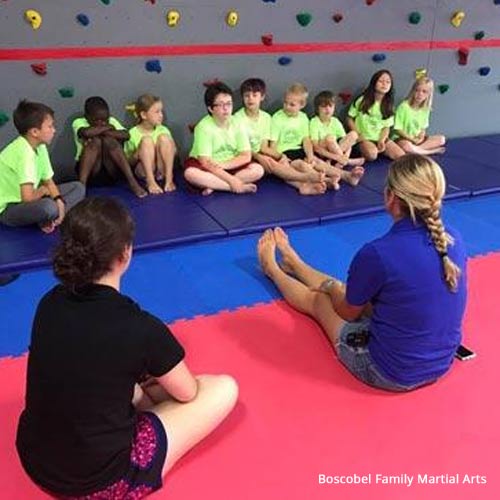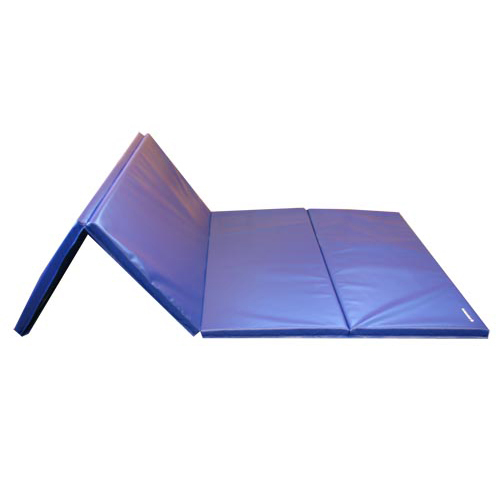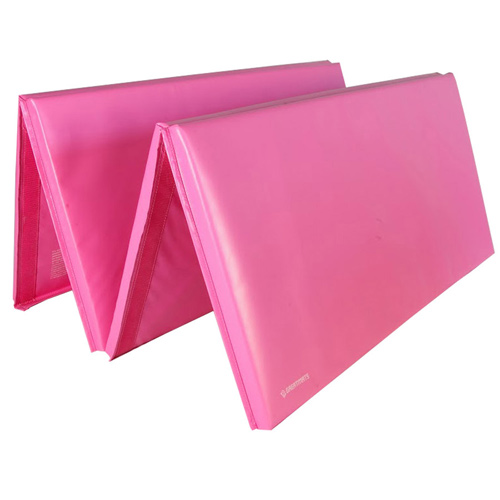 Having a folding gym mat variety in your workout or fitness space is a great addition to your cartell. These heavy duty mats are durable, versatile, convenient, and portable. They can be used alone or stacked on each other, and depending on the size and thickness of the folding panel mat being used, can be utilized for just about any sport or exercise.
There are so many panel mat varieties on the market, which may leave you wondering what the best folding gym mat is. Greatmats offers a huge selection, from gymnastics mats and crash mats appropriate for crossfit and athletic exercises. From large to small, from pink and red to blue, from those used in high school settings to those used in home settings, Greatmats has it all. 
The 5 Best Folding Gym Mats
1. 5x10 Folding Gym Mat - 2 in. Thick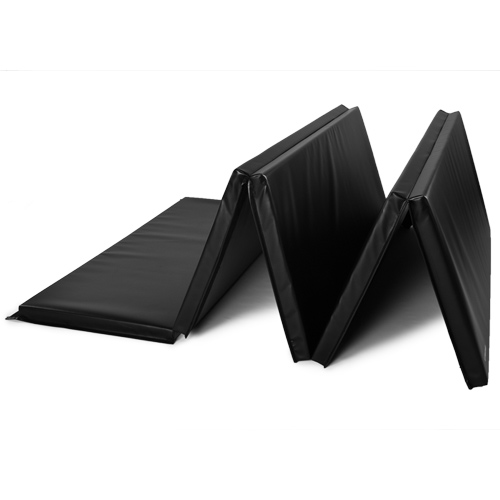 If you are looking for a collapsible gym mat that would be suitable for judo, jiu jitsu and other martial arts as well as tumbling, the
5x10 ft Gym Mat
with a 2 inch thickness is among the best options you can buy. This folding gym mat provides 50 square feet of coverage with a durable 18-ounce vinyl cover. And with the hook and loop connectors on all four sides, you can easily expand your training surface to any size, if desired. This allows for an ample space for throws and other moves, and the vinyl covered foam in the mat will stand up to constant use and abuse. These mats can be used alone, or in conjunction with other floor matting for added protection when working on throwing and takedown drills.
2. 4x10 Folding Gym Mat - 1.5 in. Thick
If you are looking for a great gymnastics mat, Greatmats has what you're looking for. A versatile, durable, and dependable mat that can be used for nearly anything and everything in the world of gymnastics is a 4x10 foot sized
folding gym mat
in a 1.5 inch thickness. There are numerous colors of these mats, making it easy to provide protection in any space - large or small. They are constructed with high quality foam and topped with a durable vinyl cover. They are designed for superior shock absorption with a medium density, and the folded panel option can be easily moved or transported. These are made to order in the USA using the highest quality materials.
3. 4x8 Folding Gym Mat - 1-3/8 in. Thick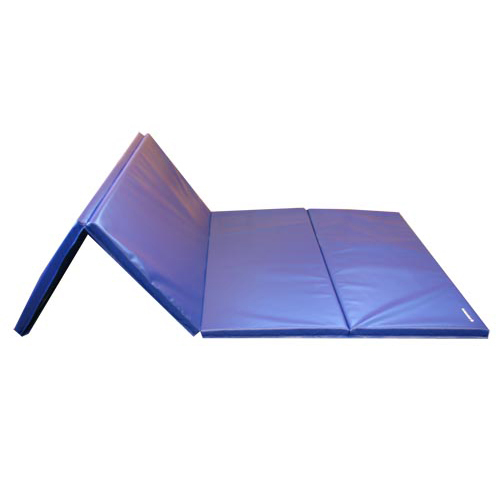 An amazing folding gym mat that is versatile, durable, and economical is the
discount gym mat
. As the variety of review comments about this product will indicate, this panel mat is ideal for a wide variety of exercises, tumbles, stretches, and other activities. If a pad or cushion is needed in a home or commercial space, this mat is an affordable, yet high quality option. The 2-foot wide panels fold accordion style, reducing their size to 4 by 2 feet for convenient portability. These mats are made of high quality, lead-free materials and come with a 1-year manufacturer warranty. The durable, inner PE foam core provides support and comfort, as well as  softness and shock relieving qualities. They are also designed to prevent mold, mildew, smell, and rot.
4. 4x8 Folding Gym Mat - 2 in. Thick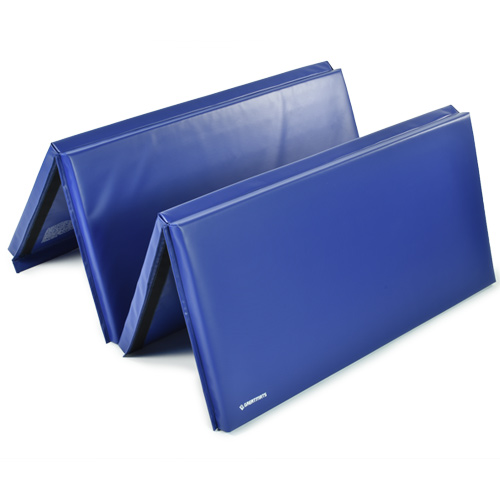 5. 4x10 Folding Gym Mat - 2 in. Thick
Finally, the
4 x 8 x 2 inch
and
4 x 10 x 2 inch
folding gym mat options are among the best on the market, such as EPE foam, vinyl, and double stitched seaming. They are made using the highest quality materials on the market. They feature a rugged 18-ounce vinyl cover that stands up to very rough treatment and heavy use. This vinyl is 6P compliant for phthalates and is lead-free. Softness and shock absorption make this excellent for multipurpose use. 
These can be used as wall padding, too, for sports or rough play areas. If there are some particularly rambunctious children in the house, for example, employ these for protection in a basement that has cinder block walls. Screw the external flange on the long side to a strip attached to the walls as a DIY project. Regardless of the use or application in mind for this accordion style gym mat, it is among the best in terms of quality, durability, and versatility.
Greatmats has the best Folding Gym Mat variety!
Greatmats truly is your one-stop-shop for all of your flooring and folding gym mat needs. There are so many customizable options - allowing you to get the exact style, thickness, size, and color you want or need. One thing is for certain. A folding panel mat works so nicely for nearly any application, as it simplifies storage and is so versatile. Choosing the right mat will depend on the method in which it will be used and the space it will be used in, and the customer service team at Greatmats provides top notch service and levels of expertise to help you select the mat that is perfect for you. The products are second to none with a price-match guarantee. With Greatmats, you can feel confident in your purchase!