How Large Do Folding Mats Get?
By Lisa Hobbie Created: February, 2021 - Modified: November, 2022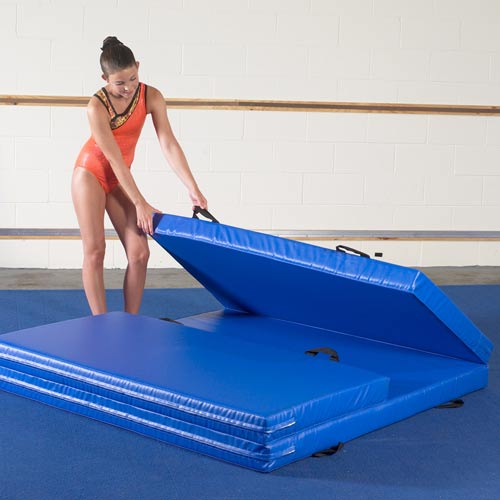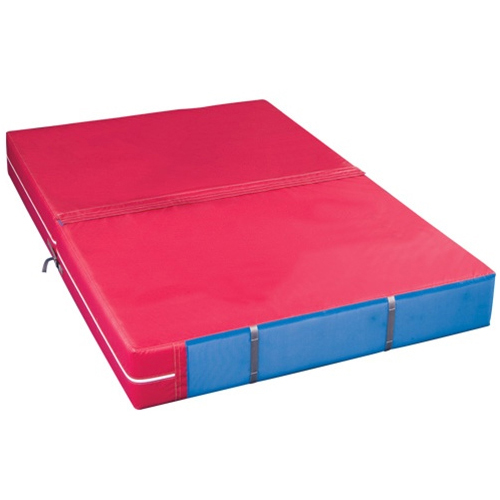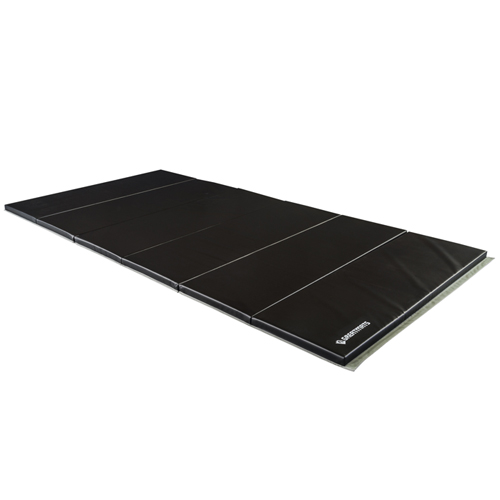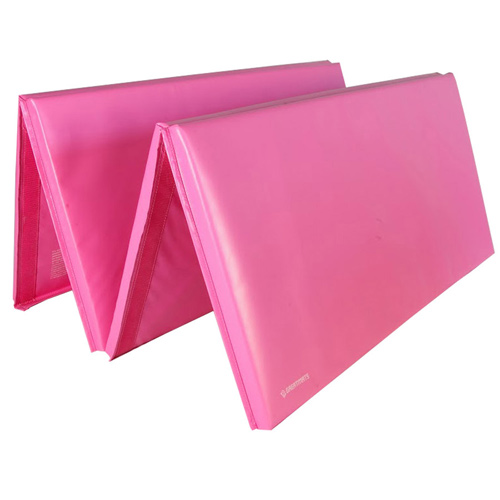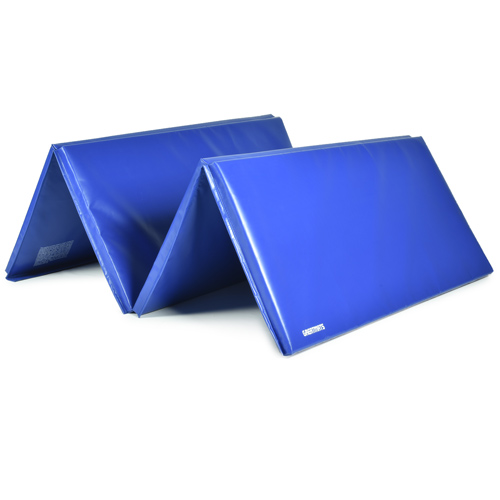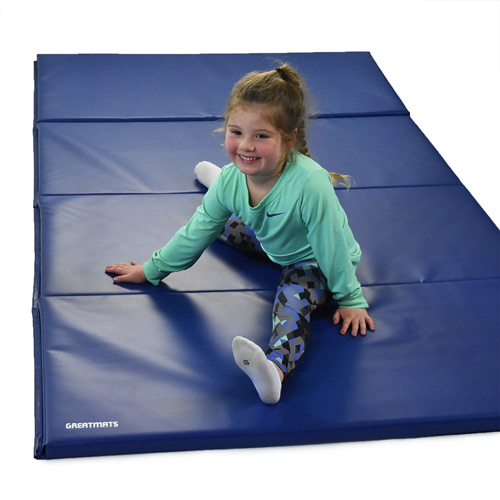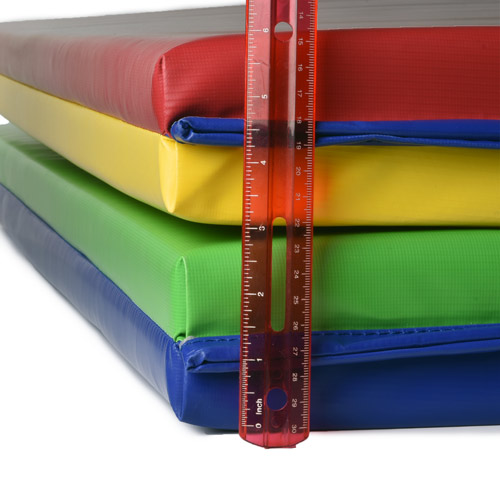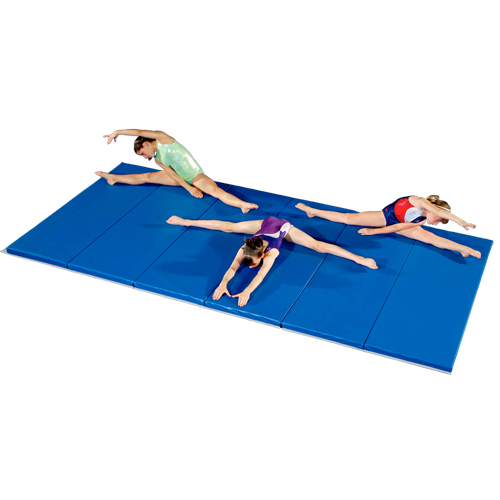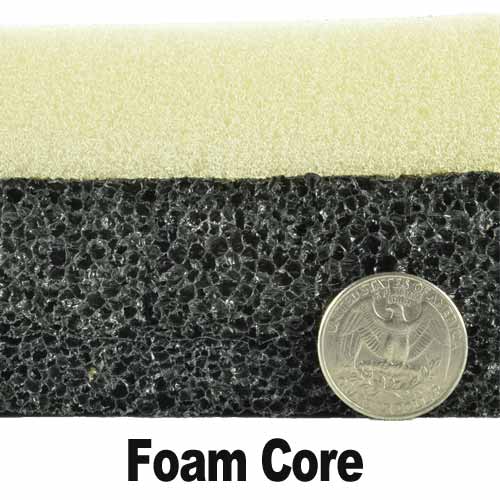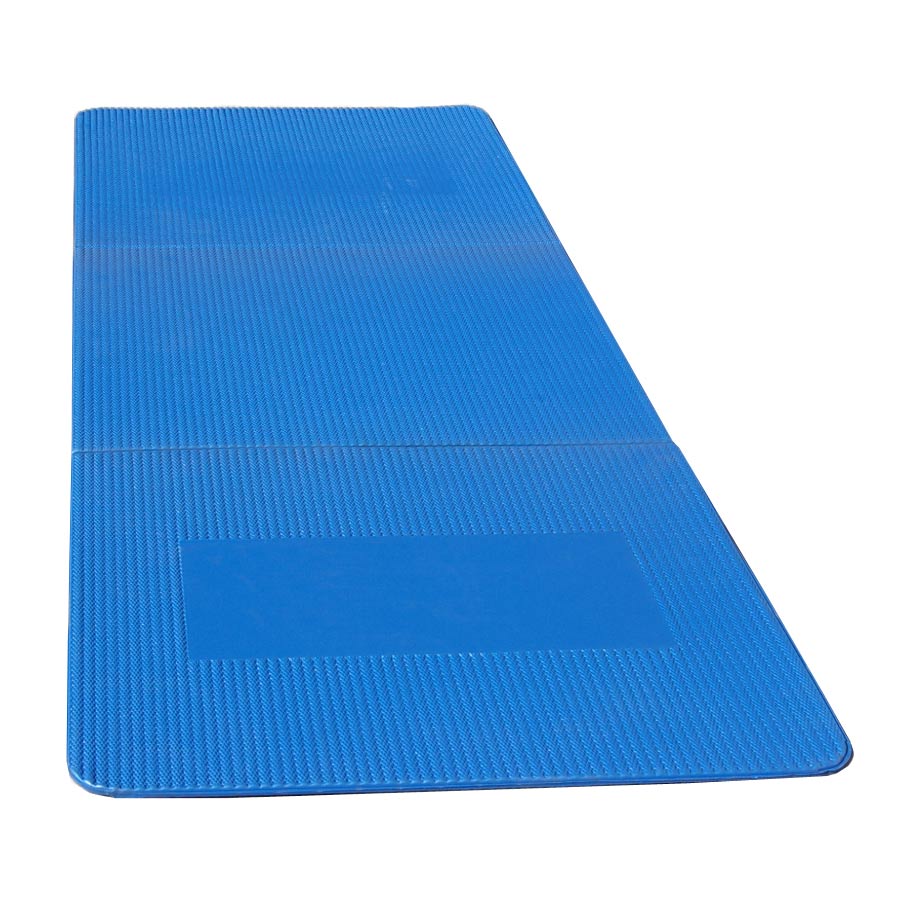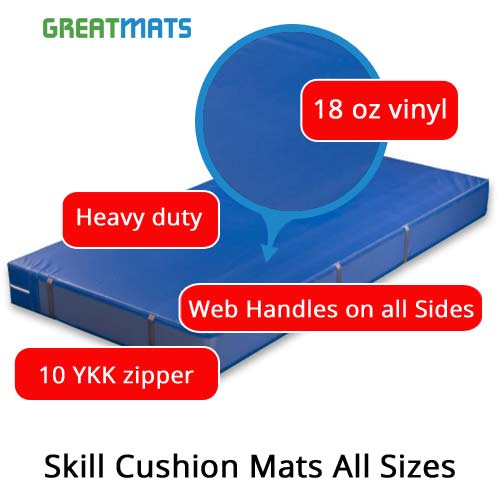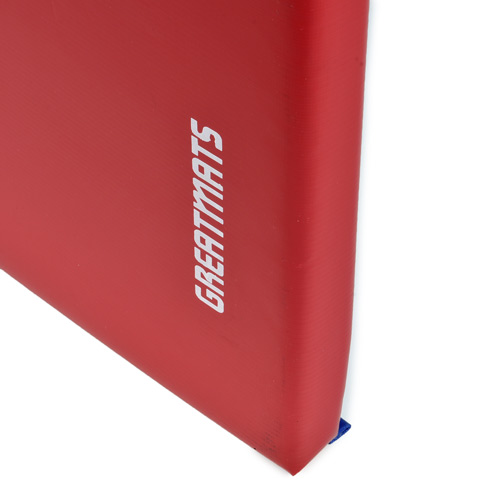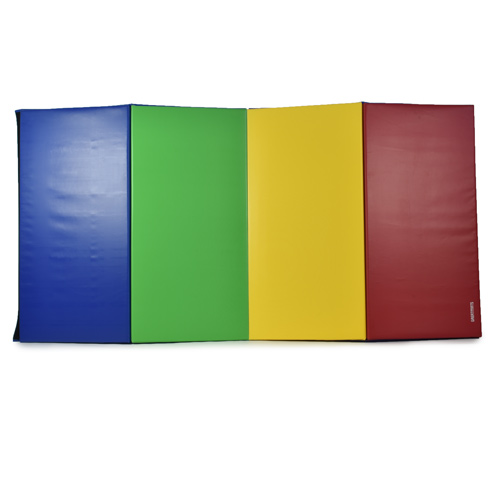 If you are in the market for a folding exercise mat, you have definitely come to the right place. Greatmats offers an extensive list of
mats
that range in style, thickness, and size - with some options featuring a handle - making them easy to carry and transport. The most popular folding exercise mat options range in size from 20x52 inches for a portable floor exercise mat all the way up to 6x12 feet for a variety of folding gymnastics mats.
Folding mats are popular, because they are easier to transport than large mats that do not fold up. They are much easier to carry around a large gym or facility, or to load them up to take them to a completely different location. Some can also be used as
landing mats
when practicing certain skills - like gymnastics vaulting or martial arts throws.
Of the many products from which you can choose, the following sampling of six folding exercise mat options display the side range of sizes available:
Let's take a quick look at each of these mats, breaking them down by size, suitable use, and benefits & features.
Single Fold Mats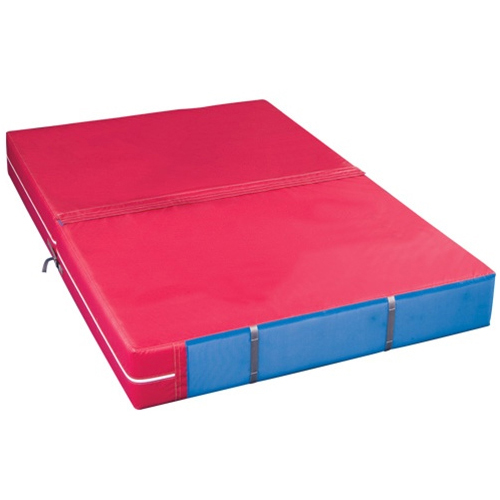 One popular large Single Fold Safety Gymnastics Mat is 6x12 feet and 8 inches thick. These mats are designed to be used for skill development during cheer and gymnastics training and practice, or, during rough play time in preschools, daycares, and other commercial facilities.
If used for
gymnastics
, these mats provide a flat landing area with just the right amount of firmness to provide a safe landing on two feet compared to landing on an uneven surface like a foam pit. The size of the mat allows for free movement and a safety zone providing protection from fall injuries.
Bifold Mats
A popular large Bifold Safety Gymnastics Mat is also 6x12 feet, while offering 12 inches of thickness. These safety mats help avoid injuries, prevent leg and joint fatigue for athletes, can serve multiple purposes, and allow for longer and safer practice and skill development sessions.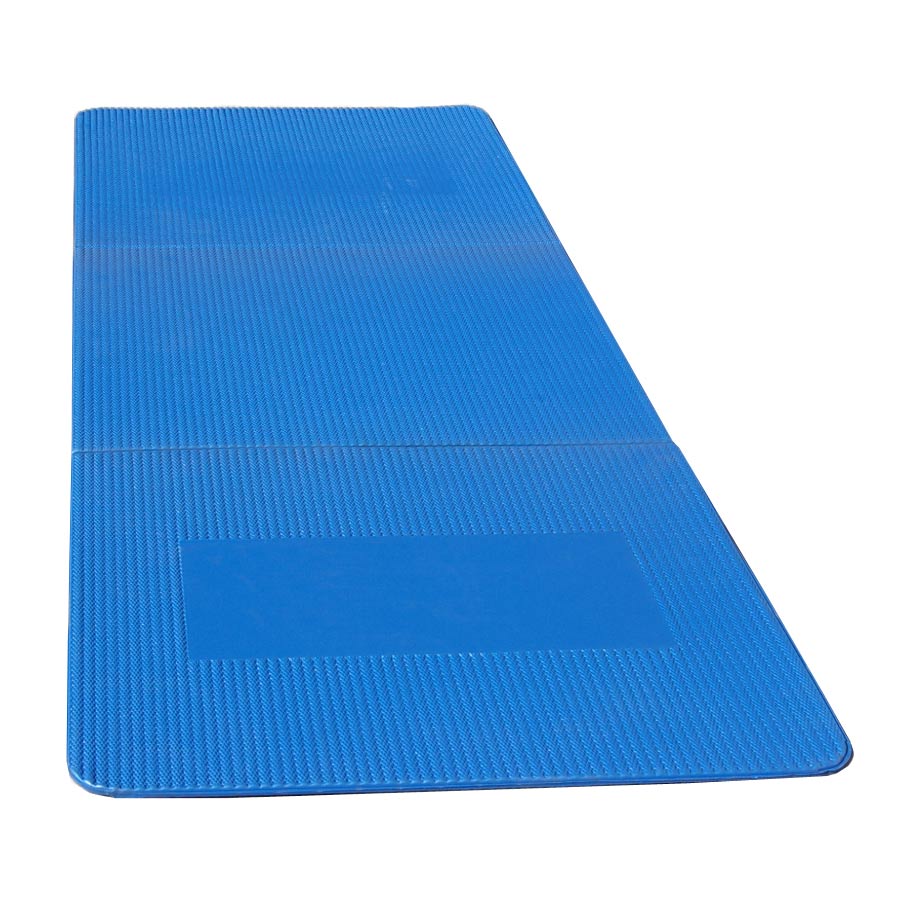 The compact Portable Exercise Mat is 20x52 inches and perfect if you want a mat to take with you to a yoga or exercise class. It is super lightweight and is a two fold mat made of durable
EVA foam
that is waterproof and durable. When folded up, it can fit under your arm or in a gym bag, and when unfolded, is great for sitting and floor exercises. It is non-slip and easy to clean.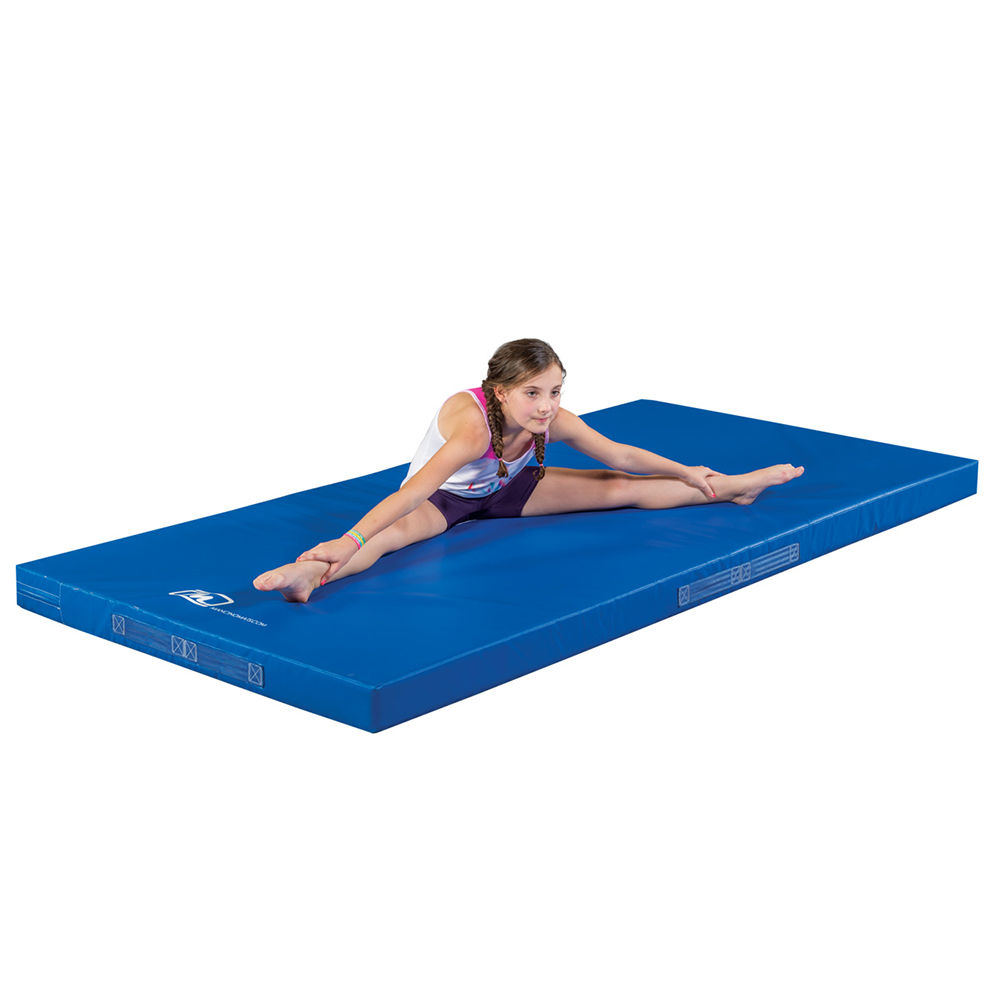 Gymnastics Competition Landing Mats are the largest at 7.5x12 feet and are 20 cm (7.9 inches) thick. They are often used under gymnastic equipment, like balance beams, allowing athletes to learn routines and practice skills safely. They can also be used during sessions where jumps and tumbling practices are learned and mastered. Any time a potential fall injury could happen, employ these mats to provide adequate safety and protection.
Panel Mats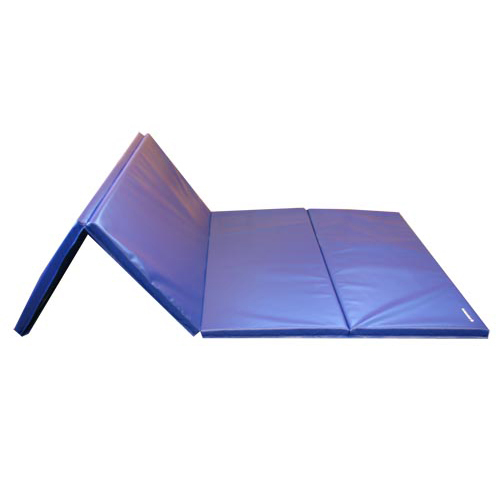 Discount Gym Mats, when unfolded, are 4x8 feet & 1 3/8 inches thick and provide 32 square feet of coverage. They feature four 2-foot wide panels that fold upon each other, reducing to a size of 4x2 feet for super easy transportation and a lot of versatility.
These mats offer a fun play space or gymnastics surface to use for tumbles, stretches, leaps, and warm ups. They can also be used for aerobic floor exercises and other fitness activities.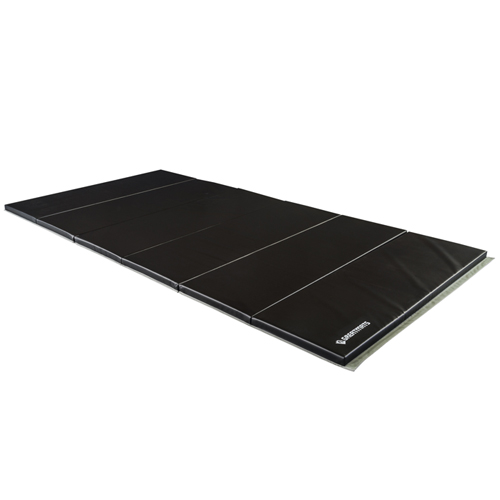 The 6x12 folding Gymnastics Mat provides a much longer tumble or run space, and each one measures 2 ½ inches thick. Also featuring 2 foot panels, they also fold up like an accordion to make transport a breeze. When laid flat, they provide a superior multipurpose footing on which to practice a multitude of skills. They offer superior shock absorption with their 2 layer
foam core
, consisting of a layer of polyethylene foam and a layer of polyurethane foam.
These high performance mats are super customizable in color and size..
Greatmats - For The Best Folding Exercise Mat Products on The Market!
The products highlighted simply skim the surface of the wide array of folding exercise mat options available. From standard black panel mats to customizable products, regardless of the activity, space, and purpose for which you need a mat, Greatmats has a solution.
When shopping for folding exercise mat options, Greatmats is your one stop shop. All mats offer the perfect blend of quality, affordability, and durability - allowing for use for years to come. If you're not sure which product would be the best fit for you, simply reach out to a friendly and knowledgeable agent who will help you make your decision.