Folding Custom Gym Mat All Sizes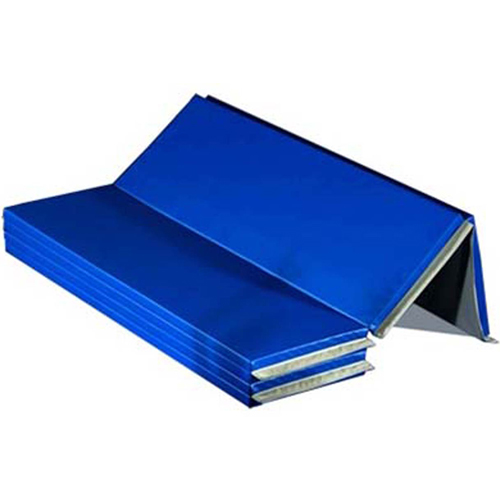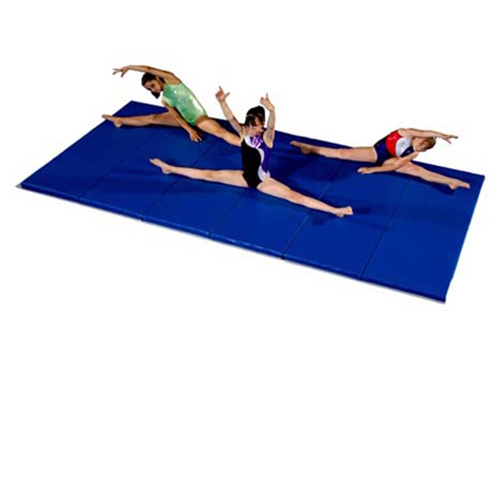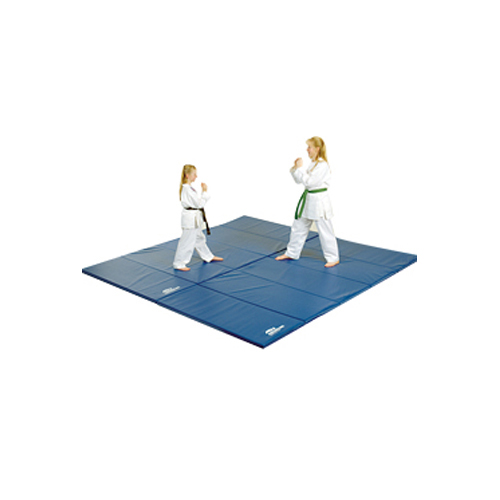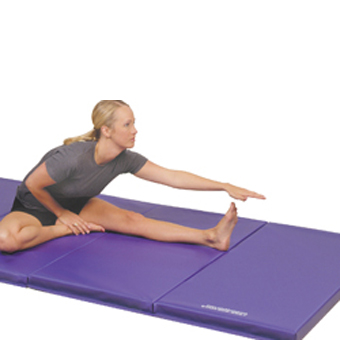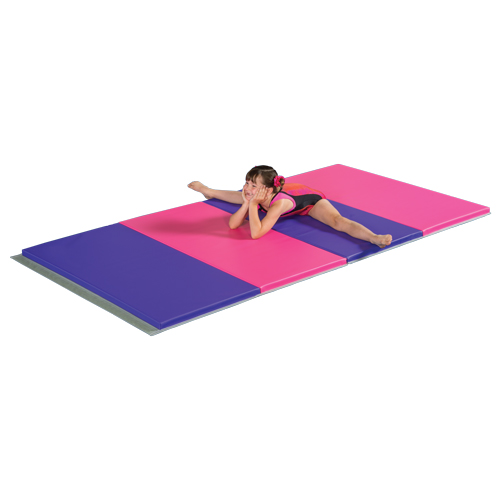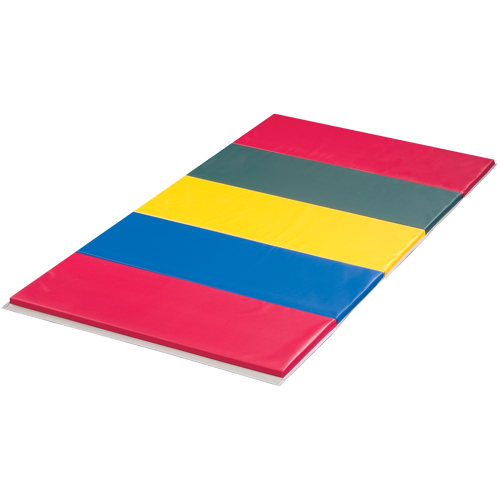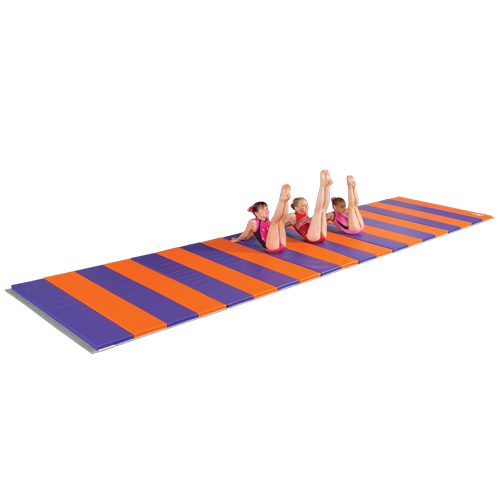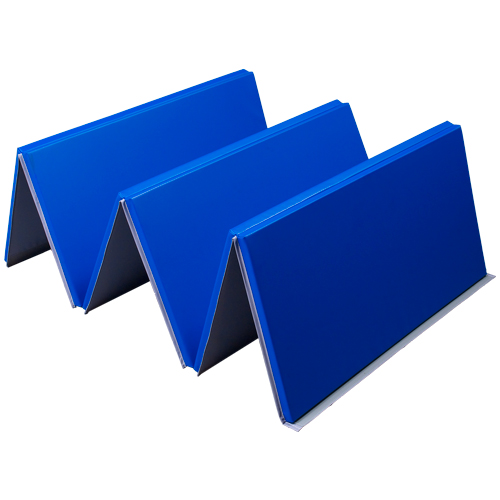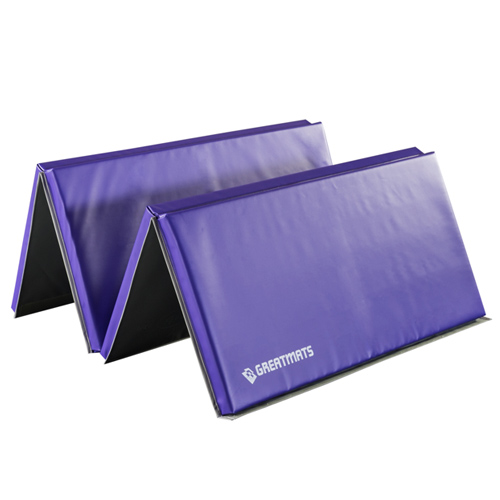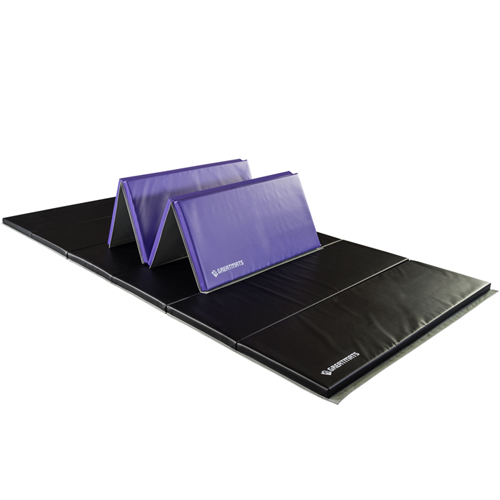 Durable foam core
6P compliant vinyl cover
Double-stitched seams
(1 Reviews )
Ships Out: Estimate 2-4 Weeks on Average

Black

Forest Green

Kelly Green

Lime Green

Gray

Navy Blue

Orange

Pink

Purple

Red

Royal Blue

Sky Blue

Tan

White

Yellow

Brown

Burgundy
VIDEOS
TOP FEATURES
Durable foam core
6P compliant vinyl cover
Double-stitched seams
Custom thicknesses and sizes
Made in USA
For home and school use
Made to order
Use Types
Folding Gym Mats, Gymnastic Training Mats, School Gymnastic Mats, Martial Arts Mats, Cheerleading and Tumbling Mats, Exercise Gym Mats
NOTE: This item is a custom order and is not returnable.
Custom gym mats, School gym mats for sale, Folding mats custom made
Custom custom gym mats for sale are available in various sizes, colors, and thicknesses. These folding gymnastic mats by customer order offer plenty of versatility, and are used for gymnastics training, tumbling, cheerleading, martial arts, and tactical training at home and school. These school gym mats for sale are particularly popular with elementary and middle schools, as the mats are affordable and offer excellent quality and longevity.
Custom Gym Mats

Custom gym mats offer a variety of folding features that make them an excellent choice for most school gymnastics, cheer, wrestling and other fitness programs. These custom gym mats for sale are made to order from the highest quality materials in the USA. Choose a color or combination to match any decor that's the exact size and thickness desired as nearly everything is available by special order. Contact customer service about any customization question.


Mats Foam Core

These custom gym mats are built with a durable polyethylene foam or polyethylene/polyurethane combo core to offer superb shock absorption. These mats help to take the sting out of landings, and minimize potential injury. This makes them an excellent multi-purpose folding gym mat for use in both schools and home gym areas.


Double Stitched School Gym Mats

These custom gym mats feature durable double-stitched seams which add to the life of the school gym mat. Double stitching strengthens the seams, which are generally the weakest point of a folding mat.
Folding Gymnastics Mat Surface
Personalized gymnastics mats can offer a safe surface for many different types of activities. Convert floors, walls, poles, posts, and more into safe play, practice, and training areas. The mat's surface is easy to clean and disinfect, adding extra safety for children and adults alike.
Quality Folding Mat Materials and Craftsmanship
Only the highest quality materials are used in the construction of these customized gymnastic school gym mat for sale. Customers have been able trust these mats for school gym classes, gymnastics training facilities, and more for years. The mats are often used at competitions, as well.
Custom Gym Matting Sizes
Thanks to the ability to special order these custom gym mats, unique sizing is definitely a possibility. These mats are also available in standard sizes ranging from 4-by-6 feet to 6-by-12 feet. Choose from three standard thicknesses, ranging between 1.5 and 2.5 inches or contact customer service for special requests.
American Made Folding Mats
Any custom folding gymnastics mat for sale here is a product that is made right here in the USA due to a partnership with a leading manufacturing facility that makes top-quality folding mats for gymnastics.
Gym Mats for Home and School
Personalized gymnastics mats for sale used for home and school fitness areas are available in 14 different standard vinyl color options, allowing the possibility of matching school, team or business colors. Use the school gym mats at home to convert virtually any area into a practice or play space.
Folding Gym Mat Portability
These mats fold up for convenient and easy transportation and storage. A large folding gymnastic mat can weigh 30 pounds or more. One person can easily carry the smaller mats which can be as light as 18 pounds.
Connecting Folding Gym Mat Features
These custom folding gymnastics mats come with hook and loop connector strap systems that allow the mats to be attached together. Depending on the hook and loop system, mats can be connected to make either a long runway for tumbling, or larger training space with wrestling mat dimensions. The hook and loop system holds the gym mats together securely, so they won't separate while in use.
V2 Folding Gymnastics Mat
A V2 system means the hook and loop Velcro-style fasteners are available on the two short sizes of the mat. This design allows the mats to connect together end-to-end for a long, narrow runway.
The V2 option is more suitable for tumbling runs. If the padded floor area needs to be long and narrow, then the V2 folding gymnastic mat system is the right choice.
One can also mount the connected pads on a wall for a popular style of DIY wall padding.
V4 Folding Gymnastics Mat
A V4 folding gymnastics mat system has hook and loop fasteners on all four sides of the mats. The allows to the user to create padded spaces wide enough for activities such as martial arts or wrestling or long enough for tumbling passes, simply by connecting the mats in whichever direction is needed for the application.
This option offers with the most versatility when multiple school gym mats are used. If all potential uses haven't yet been determined or it's suspected that the mats will cover a large square foot area, the V4 mats will provide the versatility needed.
Folding Gym Mat Color Options
Personalize the mats beyond standard colors of blue, black, green, purple, and red as other colors may be available. Size and style of folding gym mats for sale may play a role in color option availability. When used for multiple levels of students, different colored mats, can help to sort students by skill level.
Contact a customer service representative to place an order for a custom colored folding mats. Custom color mats are particularly fitting for emphasizing non-standard school or gymnastics team colors. Some custom orders even allow color alternation from section to section, allowing a facility incorporate multiple colors into their mats.
The mats feature a grey vinyl underside, which helps reduce the cost. However, customer orders can have undersides in other colors. Remember to specify whether if a custom-made folding mat with a different colored underside is desired when placing an order.
Gym Mat Uses
Each gym mat has a smooth surface and lays flat. These folding mats, most commonly known for their use in gymnastics, are some of the most versatile gym mats for sale. Use them for tumbling training, personal fitness, stretching, falling, wall protection and even strength training and agility. Folding gymnastics mats with a 2 inch or greater thickness are popular take down mats in professional martial arts schools. Create a practice space for cheerleading and tumbling practice at home. A folding gym mat offers cushion and shock absorption for numerous fitness and sports related activities.
Easily fold up and store the mats when not in use. A folding gym mat can be laid completely flat or folded in sections to make a double- or triple-layer mat which offers additional padding or a multi-level training aid for exercises such as one-leg squats. These mats can be stacked for cheerleading and jumping practices.
Portability and Size of Gym Mats for Sale
When ordering a custom size gymnastics mat here, choose from three standard thickness options; 1.5 inches, 2 inches and 2.5 inches. Because these custom gym mats fold up, they're easy to store and transport. The mats are a great choice for a space that serves multiple athletic purposes.
Gym Mats Weight Chart
1.5 Inch Thickness
4x6 feet mat = 18 pounds
4x8 feet mat = 20 pounds
4x10 feet mat = 25 pounds
4x12 feet mat = 30 pounds
5x10 feet mat = 29 pounds
6x12 feet mat = 24 pounds
2 Inch Thickness
4x6 feet mat = 20 pounds
4x8 feet mat = 22 pounds
5x10 feet mat = 32 pounds
6x12 feet mat = 38 pounds
2.5 Inch Thickness
4x6 feet mat = 21 pounds
4x8 feet mat = 26 pounds
5x10 feet mat = 26 pounds
6x12 feet mat = 43 pounds
Folding Gym Mat Safety Tips
While gym mats can help to reduce the risk of injuries during activities like gymnastics, they can't substitute for proper instruction, spotting, and common sense in gymnastics and other athletic activities. Even with excellent padding, if an athlete lands on their incorrectly they can sustain serious injuries, so always use care during training.
Folding School Gym Mat Limitations
Although the vinyl covers are very durable, they are not treated for UV protection and therefore are not recommended for extended outdoor use. Prolonged exposure to the sun could degrade the covers. The core material of folding gym mats can absorb moisture, so avoid using them in rain or soaking while cleaning. The vinyl cover will hold up to clean athletic shoes, but sharp objects like a sticks or rocks may puncture the vinyl. Always store the mats indoors, and only use them outside in good weather and for short periods of time.
Shipping
Ships via ground service or freight delivery.
This Product Ships UPS Ground and/or Freight.
Please review our shipping disclaimer.
ANSWERS
Product Questions:
Q: can I get any size I want made? like 3'6''x 9'3''? gary
A: Theoretically yes, please contact customer service or send an email.
Q: what is v2 and v4
A: V stands for the word velcro, so V2 is hook and loop connectors on 2 short sides of the mat and 4 stands for hook and loop connectors on all four sides of the mat.
Q: What is the shore hardness of these mats ?
A: These mats have either XPE crosslinked polyethylene foam interior or polyethylene foam interior, these types of foam are rated with a lbs per cubic foot method. This particular product page is for many mats and not just one mat.
Q: Where the shipping cost
A: Shipping costs vary based on delivery location. Please call 877-822-6622 to obtain a quote from one of our sales reps.