Wall Padding for Gyms with Custom Cutouts
By Paige Cerulli Created: September, 2017 - Modified: June, 2021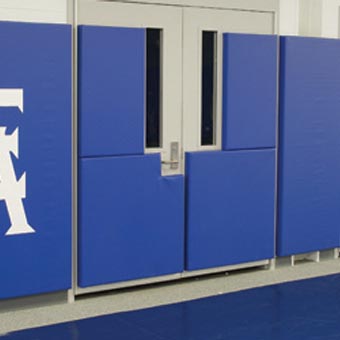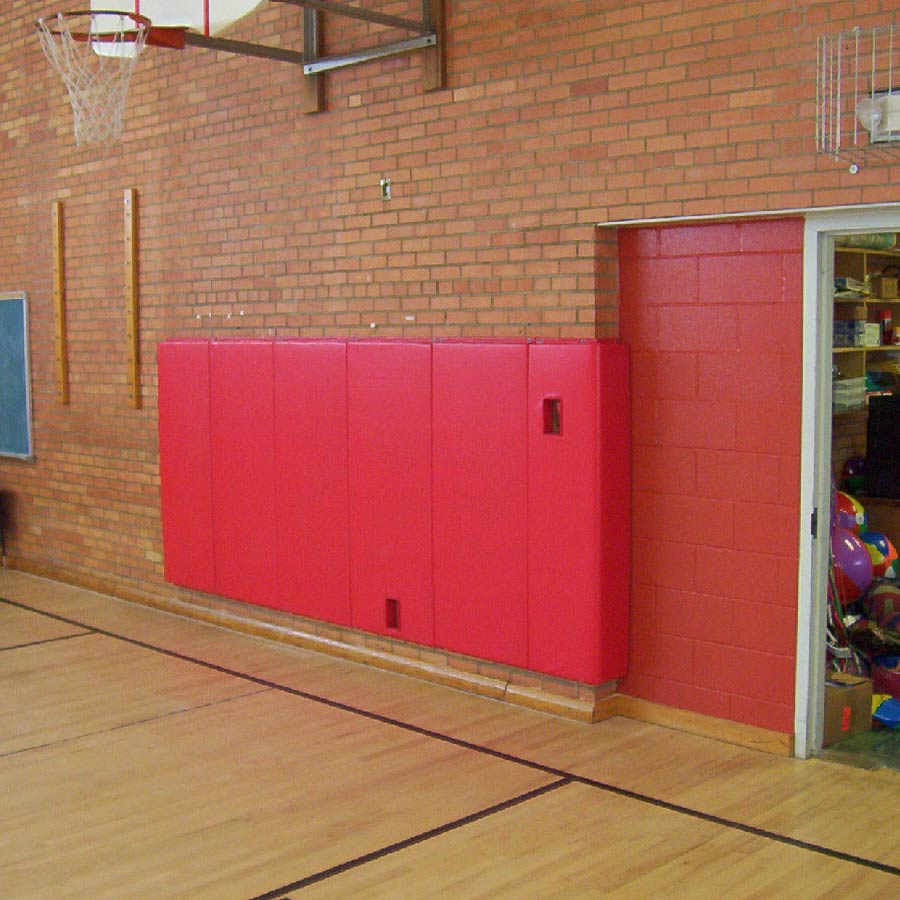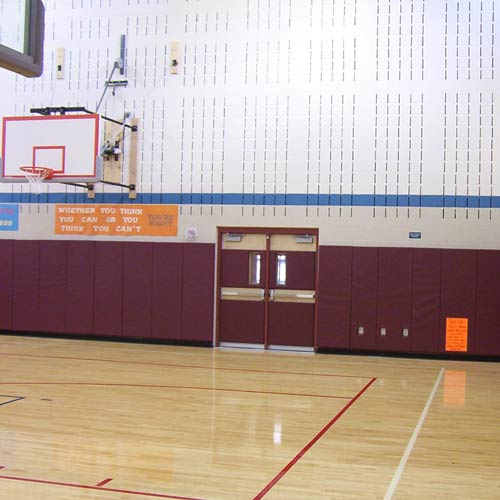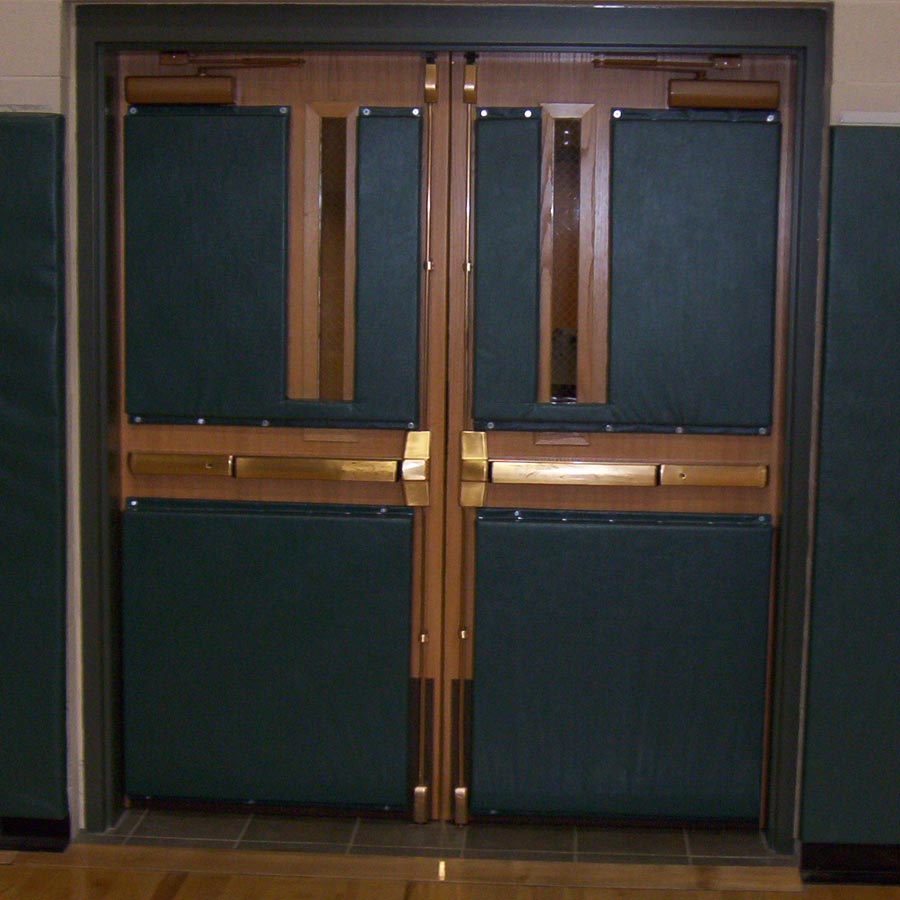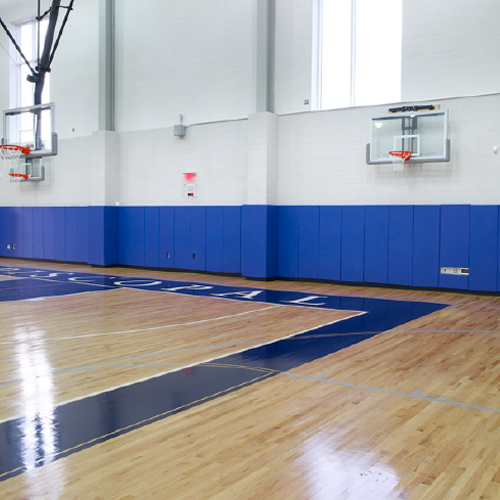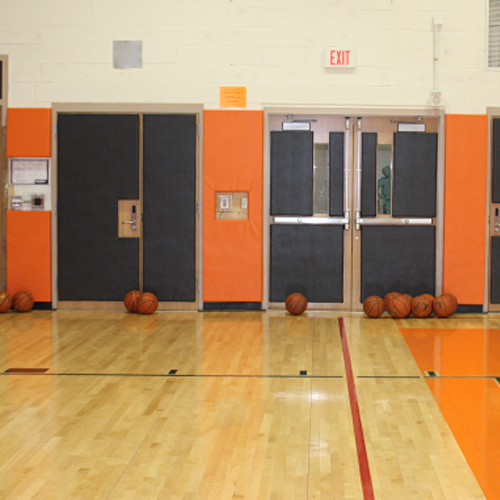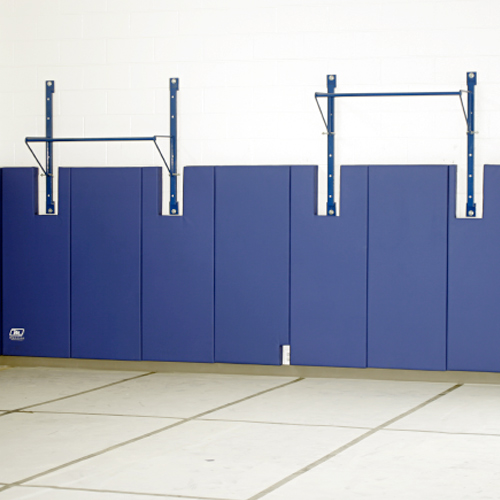 Wall padding for gyms is an essential element of overall gym safety. But if your gym is like most, then you'll quickly find you'll face some challenges when installing wall padding.
Truth is, gym walls are rarely just flat, basic walls. They're full of challenges like doors, outlets, handles, corners, and columns that your padding needs to fit in and around.
That's why Greatmats wall pads with custom cutouts are so popular.
The Benefits of Wall Pads with Custom Cutouts
When you order wall pads with custom cutouts, Greatmats can custom make pads to your dimensions and specifications. You supply the information about where you need the cutouts, and Greatmats will provide you with a clean, finished mat that suits your needs.
There are many reasons to invest in wall pads with custom cutouts. You'll get a neater finished product, since you won't have to worry about cutting or altering these pads to accommodate windows, light switches, and other obstacles.
You'll also save your maintenance crew time and frustration. With no alterations to make, installing these pads is easy.
With custom cutouts, you can install wall pads on every wall surface of your gym, including your doors. Rather than leaving some surfaces bare, you can custom order wall pads for the perfect fit.
Finally, wall pads with custom cutouts can help to maximize athlete and student safety. Since you can cover all surfaces, you'll help to prevent injuries no matter where an accident might happen in the gymnasium.
Installing Wall Pads with Custom Cutouts
Once you've ordered your custom gym pads, all you'll have to worry about is the installation. Thanks to their custom dimensions and cutouts, that installation should be fairly easy.
Our gym pads are available with multiple installation options. Our wall pads can be attached directly to concrete blocks or wooden studs, thanks to Z-clips. You can attach the clips to the back by screwing them into the plywood panel backing for easy mounting. We also have DIY installation wall pads with lips at the top and bottom for more permanent mounting.
We also offer column and pole pads that are equipped with hook and loop closures. Installing them is as easy as wrapping them around the pole or column and connecting the hook and loop pieces together.
Additional Customizable Wall Padding Options
Specifying your custom cutouts is just one way that you can order customized gym pads from Greatmats. We also offer many ways to customize the look of your pads, so they're exactly what you want.
Our colorful, panelized matting can be customized to your gym's, business', or sports team's branding. Pick out your own color options, then add an image of your logo, team name, or mascot.
The result is a gym mat that's completely unique, and that offers valuable
branding opportunities
. These mats will stand out in the backgrounds of competition photos, and they create a professional impression when other teams walk into your gym.
You can order just a few customized gym pads, or have all of the pads customized. Consider ordering pads in different colors that are featured in your branding. This can create an impressive look when you line up the pads of alternating colors throughout your gym.
You can also opt to have different graphics put on different gym pads. You might include a sports team's logo and a
school logo
on different pads. Strategically placing these pads around your gym makes for a cohesive look.
What are some of the most popular uses of gym wall pads?
Gym wall pads can help to enhance your gymnasium's safety, helping to minimize and prevent injuries if athletes collide with a gym wall. They're helpful for use with sports like
basketball
, wrestling, and cheerleading, but they're also beneficial for general
physical education classes
.
You can also use these pads in other settings, creating bedrooms and
safe rooms suitable for children
with autism or disabilities. The pads can also make playrooms safer for kids.
How do you order wall pads with custom cutouts?
It's easy to order wall pads with custom cutouts. Our Greatmats customer service team would be happy to help you place your custom order.
While our team can walk you through the process, it's helpful if you can identify the walls that you're looking to cover. Consider factors like the colors you want in the pads, as well as specific cutout needs that you'll have for each wall and its corresponding pad.
If you have any questions, call us at any time and we'll help you plan out and place your order.
Are these custom mats durable?
Yes, all of our gym mats are made with top-quality materials, including durable vinyl and quality foams. These mats are designed to last with proper care, making them excellent long-term investments in your gym's safety. Features like double-stitched seams and 18-ounce vinyl covers ensure that these pads can not only withstand impacts, but also sustain years of wear while still retaining their impressive, professional look.