How does foam wall padding work?
By Kim Butler Created: August, 2017 - Modified: March, 2023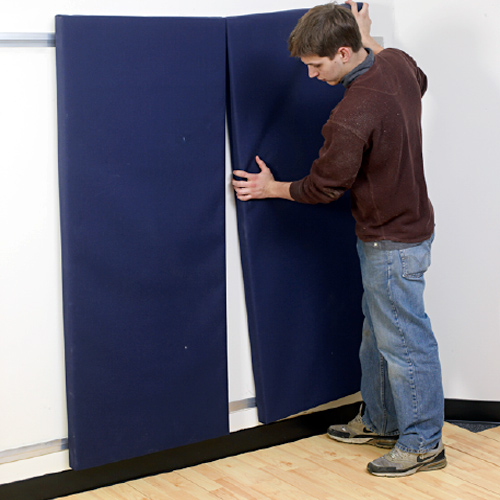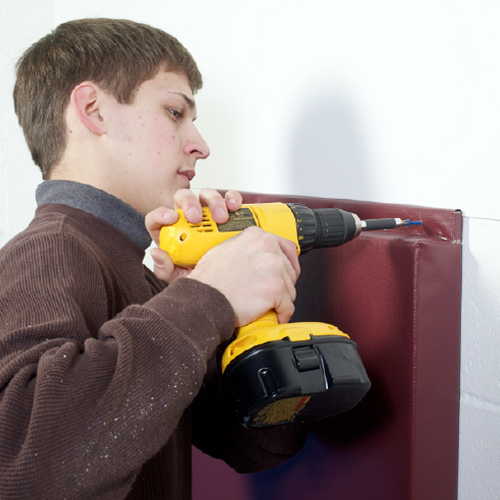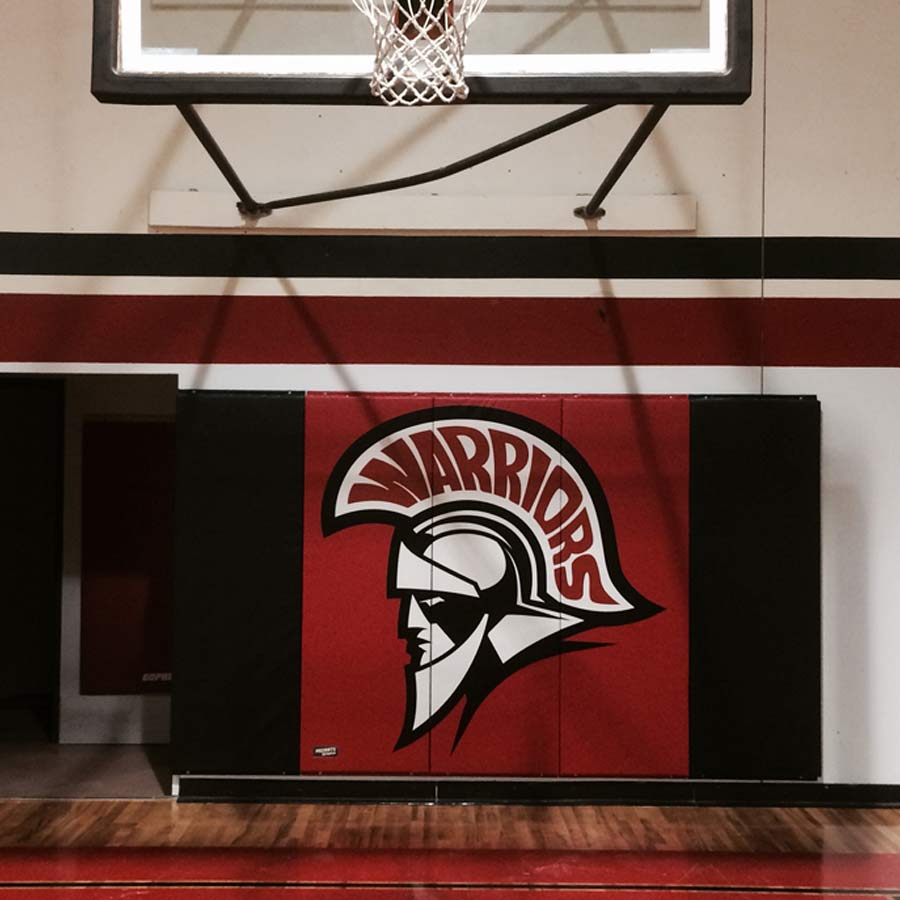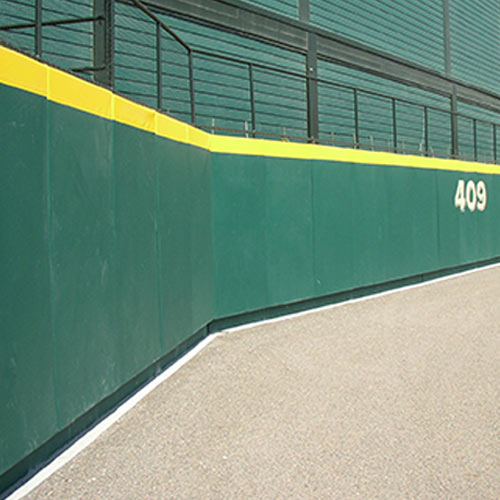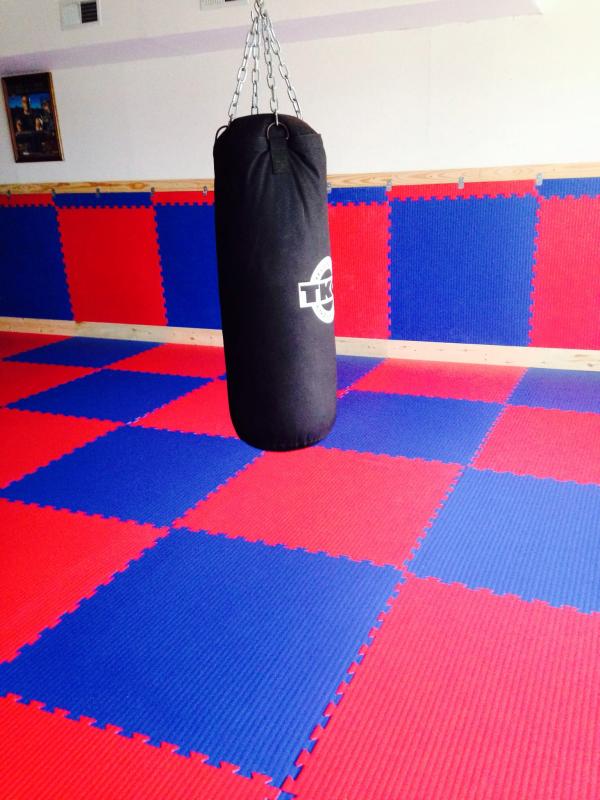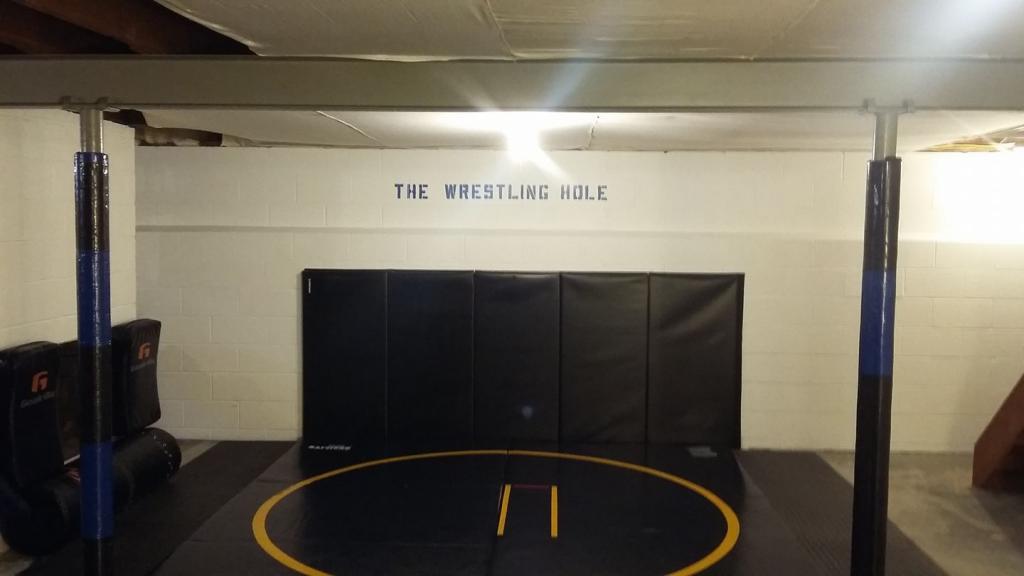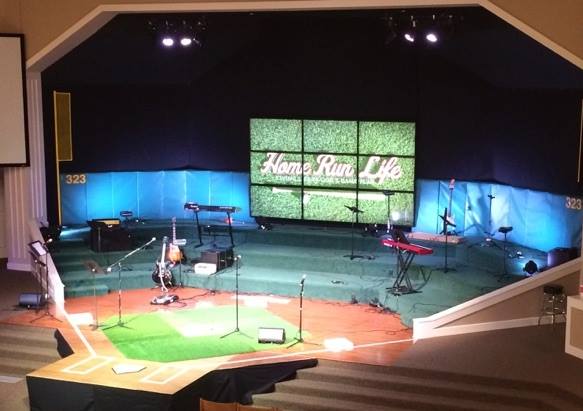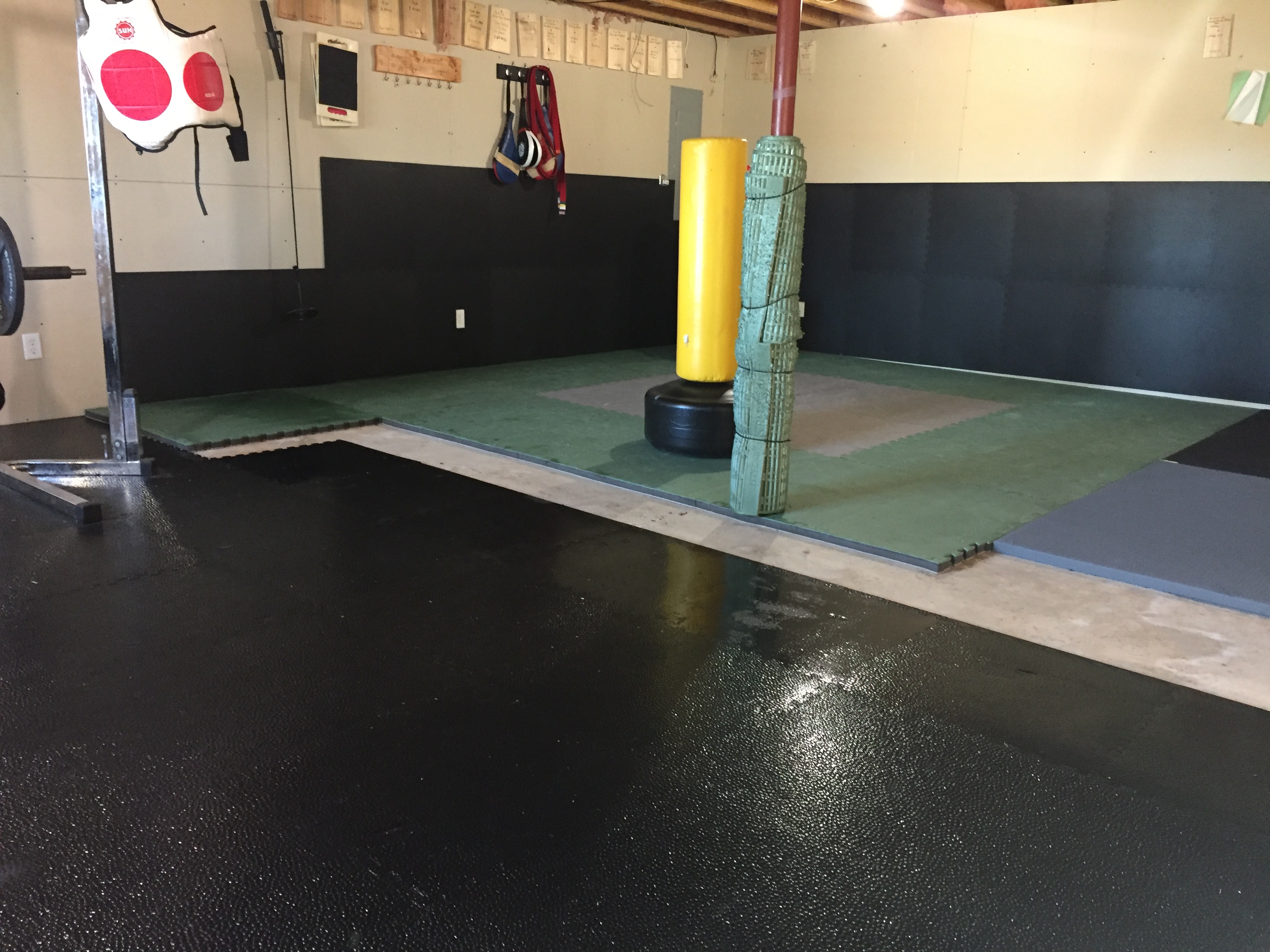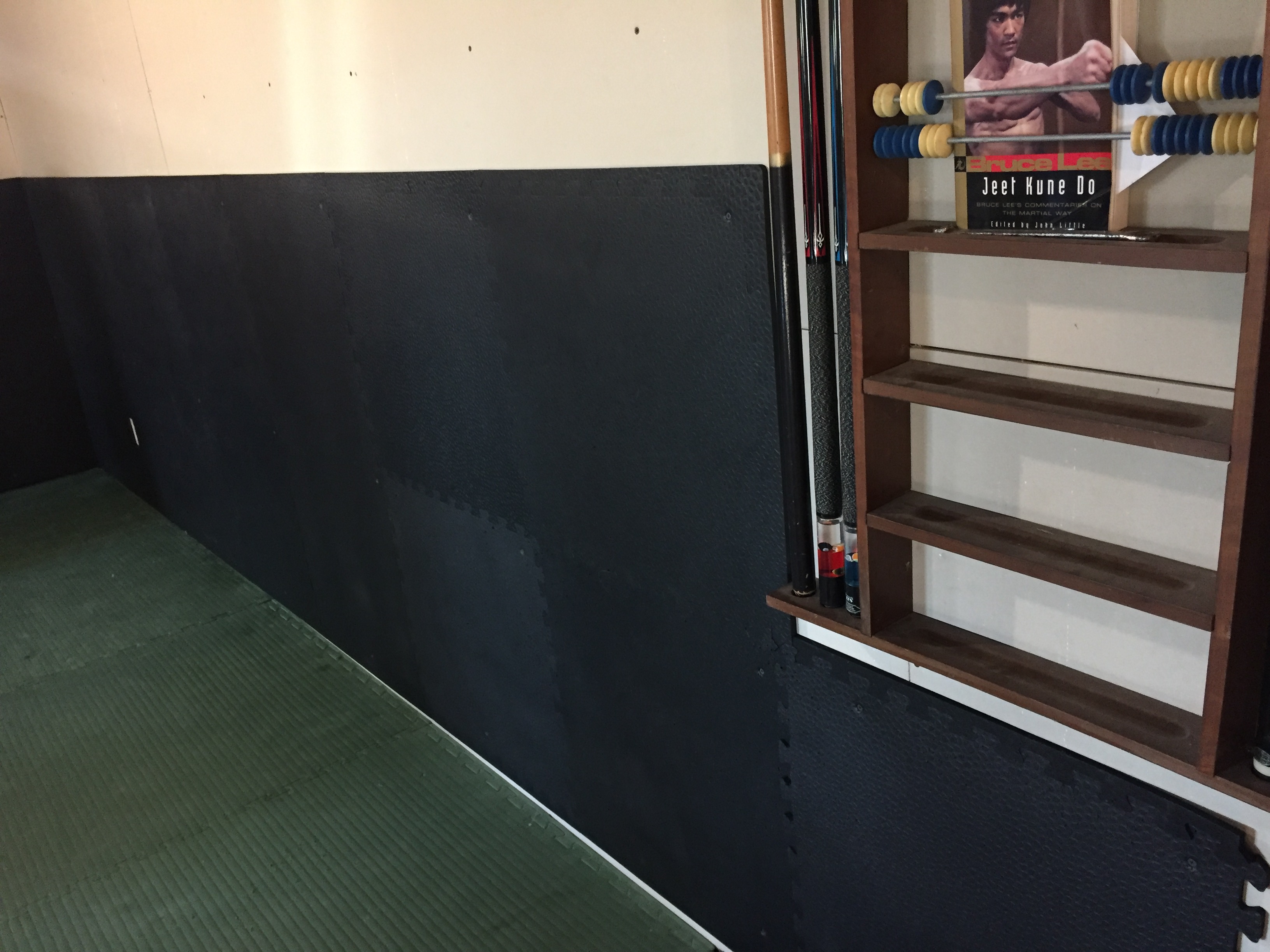 We've all seen the Major League Baseball player crashing into the outfield fence in a last ditch effort to make a catch. Sometimes they succeed; other times they get injured. It's no secret that sports can get rough. People fall; teammates get pushed; players run into each other - and into walls, floors and fences. There are multiple sport floors to make an indoor or outdoor sports facility more safe. To protect people from posts, walls, bleachers, and more, wall padding is a great option.
The primary purpose of wall padding is to provide a safe level of absorption for a person making impact with an established object. Often these objects are walls (hence ''wall padding''), but these pads also protect against impact with bleachers, stage fronts, I-Beams, goal posts, columns and fences.
Wall Pad Sizing
Typical indoor wall panels are 24 inches wide by 72 inches (2x6 feet) high. In recent history, however, many newly-constructed schools and universities have made a push for 84-inch-high (7 feet) padding in their basketball facilities, where athletes are often elevated in motion. In grappling and wrestling facilities, pads are regularly 60 inches (5 feet), since most movement occurs on the ground.
Outdoor stadium padding is 48 inches wide by 96 inches (4x8 feet) high. However, when working with a skilled manufacturer, all dimensions can often be easily customized to fit the unique needs of your facility.
Foam Padding
For indoor panels, the standard thickness of foam is 2 inches. The type of foam varies, but specialty flooring retailer Greatmats uses 2-inch thick cross-linked polyethylene foam. A vinyl cover is secured over the face and onto the back of the pad. Sturdier pads, containing a wood backing board (typically oriented strand board) are also available.
Foam used in manufacturing wall padding is typically a polyurethane based foam, but can vary based on a specification written, or simply customer preference.
Vinyl Covers
Vinyl ranges from 14 oz. to 18 oz. in weight, and typically has a light leather emboss pattern ingrained into the good side of the material. Greatmats features phthalate-free vinyl. There are a variety of standard colors to choose from and your school or team's digital logo can be custom printed on the mat. Vinyl is often treated to be anti-fungal and antibacterial. Vinyl should also be expected to meet fire retardant test NFPA-701 and ASTM E84 [2].
Installation Methods
A couple common installation methods are using a nailing margin, lip top and bottom pads, or z-clips. Lip top and bottom or nailing margin is a process in which the manufacturer will intentionally leave 1 inch of foam off the top and bottom of the panel. This 1-inch area is meant to allow the installer to drill directly through the panel, without damaging, or compromising the pad. If the surface the pads are being installed on is capable of being screwed into, pads will often be mounted directly to that surface. However, if the surface is unable to be drilled into, like cinder block, then firing strips will be mounted first, and the pads mounted to them.
Z-clip is a process in which the panels are hung with male/female aluminum channeling. An installer will first mount the female side of the aluminum clip to the wall (typically in 6-foot lengths). The installer will then mount the male side of the clip to the panel (typically 22-inch lengths). To hang the panels, the installer will drop the panel with the male clip into the female clip on the wall. These pads will appear the same as standard method pads on from head on, but can also be removed from the wall because of the male/female clip.
What's different about outdoor versions?
A basic stadium pad, will spend most of its life outdoors, and should always begin with a 1/2- to 3/4-inch weather durable backer board. Most often, moisture resistant composite wood is used. To that, a layer of foam will be laminated. For outdoor stadium panels the standard thickness of foam is 3 inches. After these steps, an 18 oz. UV-protected vinyl fabric will be secured over the face of the pad. A wide variety of outdoor pads are available, some with Z clips, and some with grommets. A knowledgeable customer service representative at Greatmats can help you find the right product for your needs and budget.
Padding designed specifically for use on chain link fence is also available for use in ball fields, fences and gates and outdoor track arenas. Composed of 3-inch thick foam, these pads are attached with a bolt and plate method. Z-Clip attachments are also available. Imprinting your pads with your logo will give a custom look to your outdoor sports facilities.
Pole Pads
Column or pole pads are also available in a range of colors, in a standard height of 72 inches. Three sizes are available to fit 4-, 5- or 6-inch diameter poles. If your facility has I-Beams, there are four standard sizes of 72-inch high pads with a channel design which wraps around the face and the edges of the beam. The padding attaches with hook and loop fastening strips.
Budget and Temporary Wall Padding
Perhaps your budget is tight or you don't need full-time cushioning. Another option is to use gym mats, commonly used for gymnastics, wrestling or martial arts. These have an external flange on the long side that can be screwed into a furring strip on the wall. Some home gym and fitness studio owners even use foam puzzle mats on their walls. This a great way to add color and pattern consistency to the floor and wall.
Regardless of what type of padding you chose, work with a reliable company like Greatmats to help you through the ordering process. You will need to work around outlets, doors, windows, etc. so having that knowledgeable resource is invaluable.