What Purposes Do Gym Wall Pads Serve? Protection and Beyond
By Julia Nass Created: September, 2017 - Modified: October, 2023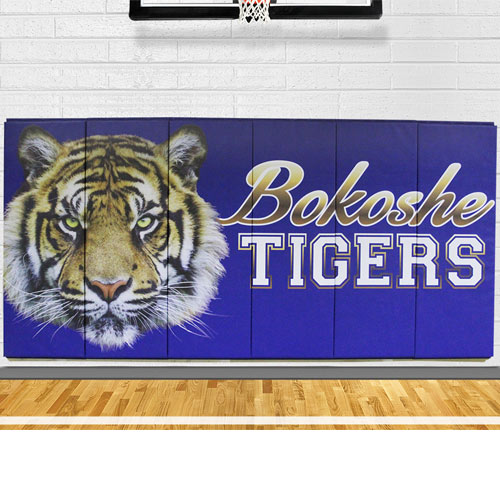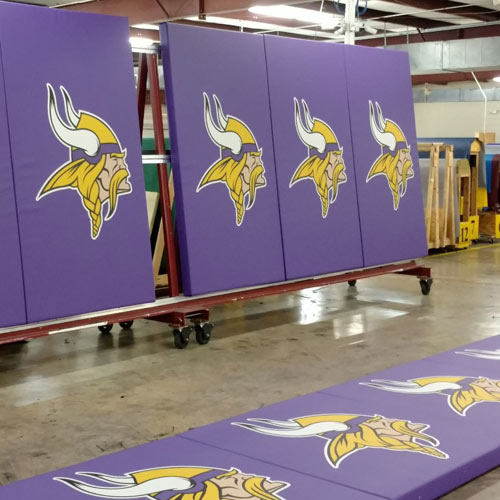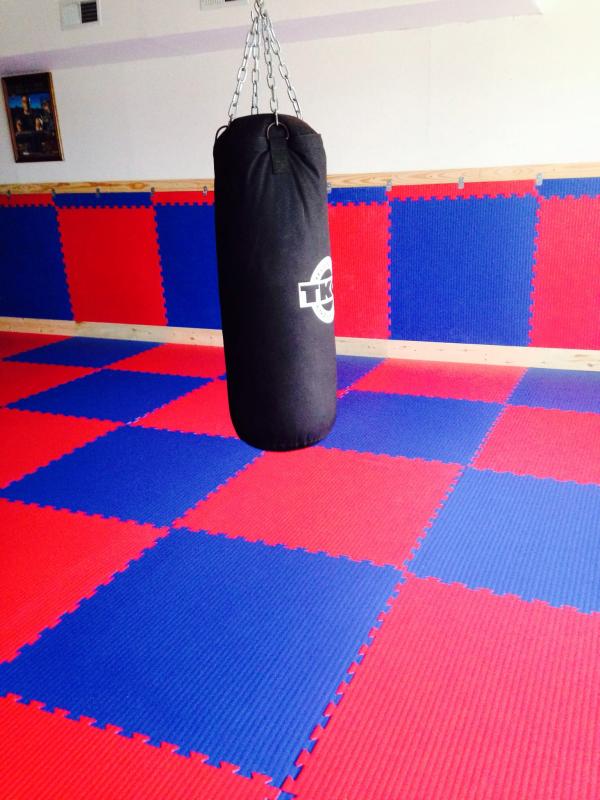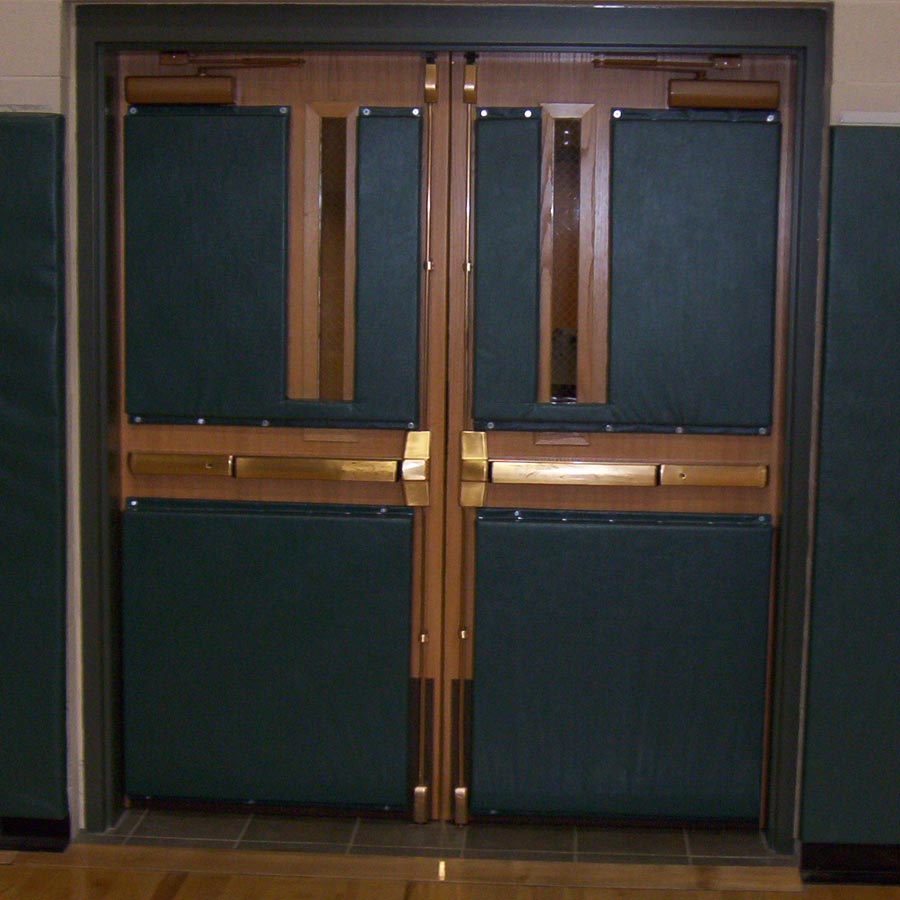 In sports, safety is an obvious priority. Injuries can happen at virtually any time, from competition to home practice. As coaches, parents, teachers, and sports organizers, it is extremely important to set athletes up for safety in all ways possible. Preemptively lowering risk ultimately prevents serious injuries across the board. One way to do such is to install gym wall padding.
Gym wall mats can be installed indoors around sports courts, indoor tracks, or any type of home exercise room. They can also be put up outside around fields or on chain-link fences. Although safety and protection is the most important use of gym wall padding, there are other uses as well. Read on to learn more about the different purposes gym wall pads serve, and why they might be right for you.
Safety
Gym wall padding may not be the most obvious protective measure, but it is certainly an important one. Many sports that include high-speed and high-impact movement can spill off of courts and fields and cause intense collisions into surrounding structures like walls, fences, beams, and columns. When players are moving really fast, it takes time to slow down all that momentum. Further, players can be so focused or determined that they become unaware of their surroundings.
For example, basketball, volleyball, indoor soccer, and P.E. sports all have seen players lose control and go flying off the court and onto hard surfaces. Outdoor sports like baseball, softball, football, and soccer often see players diving for balls without paying attention to the walls or fences in front of them. Those collisions are bound to happen, but without padding those collisions can mean extremely serious injuries. High-quality gym wall pads decrease the severity of a collision and let players shake many of those accidents right off.
The cost of gym wall padding is often the main hindrance in choosing to install pads. Schools and recreation centers are often on tight budgets where every penny counts. Because there are no strict regulations on the use of gym wall mats, some schools choose to forgo wall pads entirely. However, gym wall pads pay themselves off in the long run. There have been enough incidents to show that the cost of gym wall mats is slight compared to the cost of paying injury (or even death) related settlements. Further, gym wall pads don't need to cost an arm and a long. One can find the highest quality pads at the most affordable prices at Greatmats.com.
Style
Using gym wall mats not only provides an important safety measure but enhances the look of any gymnasium as well. Gymnasiums do not tend to be inherently eye-pleasing. The dull colors of walls, courts, and bleachers do little to energize or stimulate crowds and players. Installing gym wall mats is an easy way to turn all the drabness into bright and fun feels.
Choosing gym wall padding in school colors is one of the simplest ways to immediately enhance team spirit. Gym wall mats come in all types of different colors that will fit in with any design scheme. Further, gym wall pads can be customized with logos or pictures of school mascots. The creative freedom that comes with choosing gym wall pads means turning an important safety measure into much more.
Wall Protection
In addition to protecting your athletes, wall padding can also protect your walls. This is common practice in areas where combat sports training takes place. Imagine a martial artist breaking boards or getting thrown by his/her sparring partner. In both cases, something often ends up flying across the room with either a lot of speed or a lot of force. Should a flying board or body accidentally come in contact with a sheetrock wall, that wall is likely to suffer significant damage. Wall padding can help alleviate that problem.
Whether you own a commercial training hall or a home dojo, you won't want to be repairing or replacing walls on a regular basis -- or scaling back your training intensity just to preserve them.
Branding
You may not believe that something can be an important safety measure and help make money at the very same time. It's true, gym wall pads have the power to do both. One way to offset the cost of athletic programs is to have and promote sponsors. Gym wall mats provide the perfect way to do exactly that. Gym wall padding can be customized with the logos of businesses that support the teams. This kind of advertisement is large, eye-catching, and sure to pay itself off. Wall pads are the all-time double whammy: an important safety measure that can also bring in mula.
Gym Wall Pads from Greatmats
Greatmats provides gym wall pads made of premium polyethylene foam wrapped in durable vinyl coverings. Every mat is made of industry-leading materials, workmanship, and warranties. Each pad is puncture and tear-resistant and nonabsorbent. Further, pads can be customized to any style and color you want. They can also be made to fit well into any size of room or around any type of surface irregularities.
In addition to gymnasium wall pads, Greatmats offers pole and column padding. Greatmats also provides outdoor padding for chain link fences and field walls. No matter the use of padding, it can be customized with graphics and wording.
Greatmats makes ordering gym wall padding simple and easy. With Greatmats, there's no hassle from the moment you click on a product to the moment it's installed beautifully in your facility. Let the Greatmats friendly and knowledgeable team direct you toward your next gym wall pad purchase.