Custom Wall Column Pads and Pole Padding
By Paige Cerulli Created: September, 2017 - Modified: October, 2023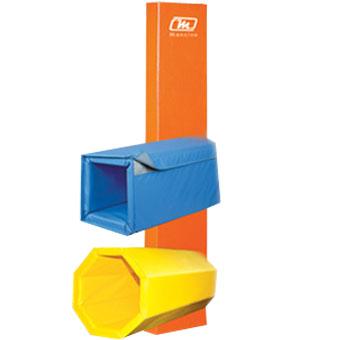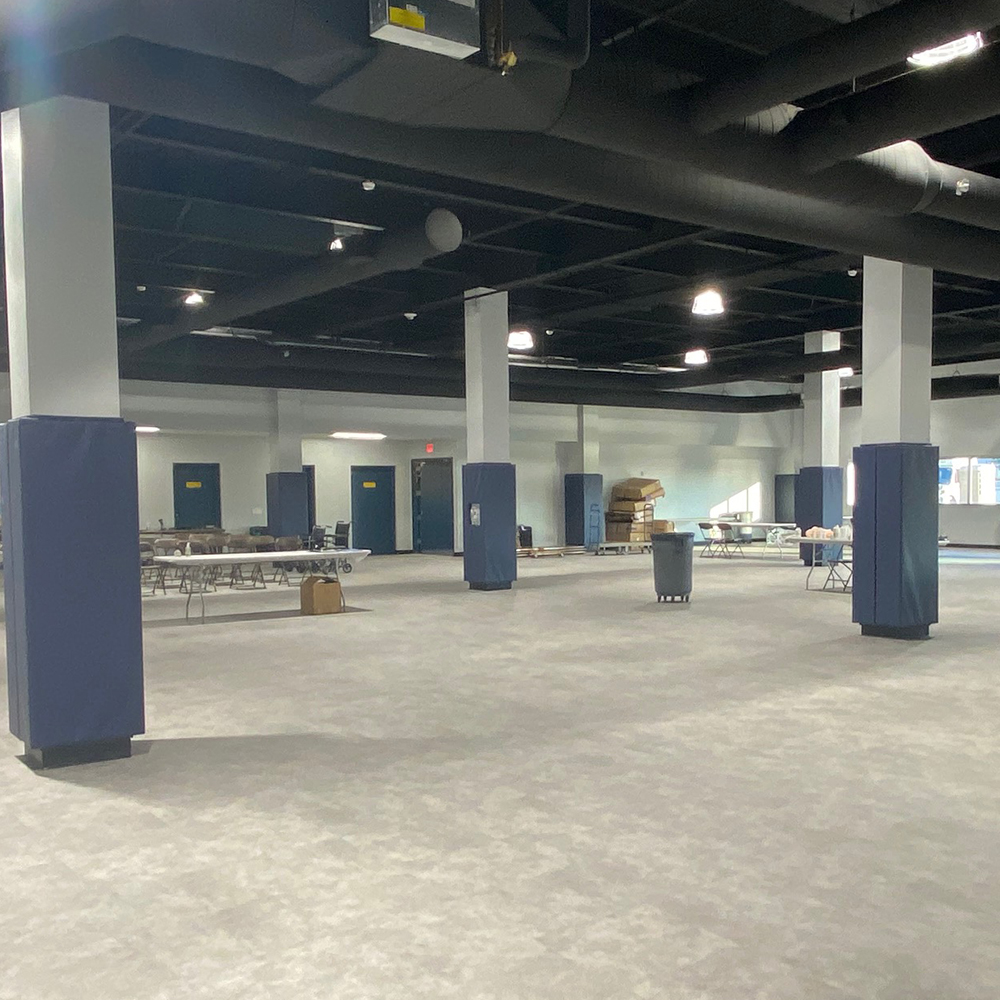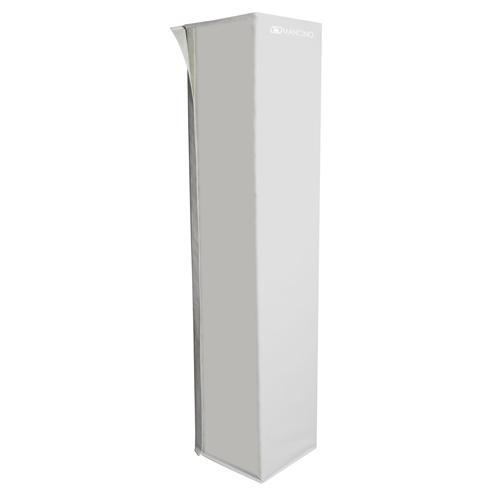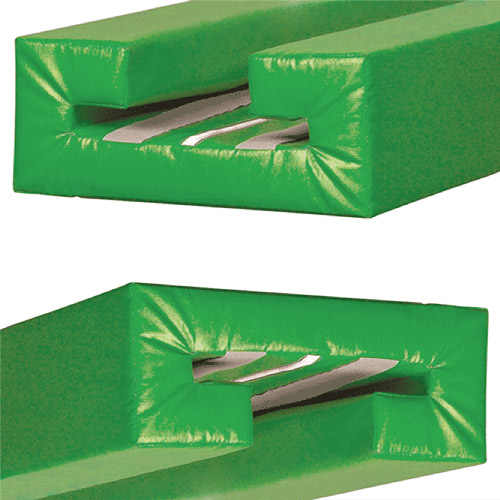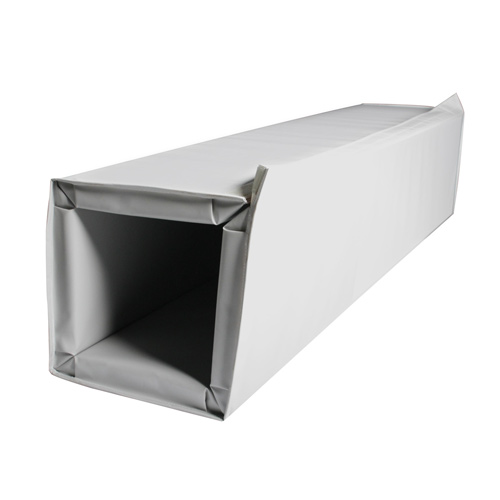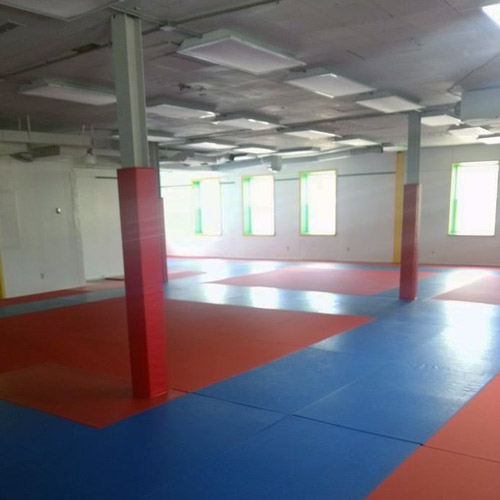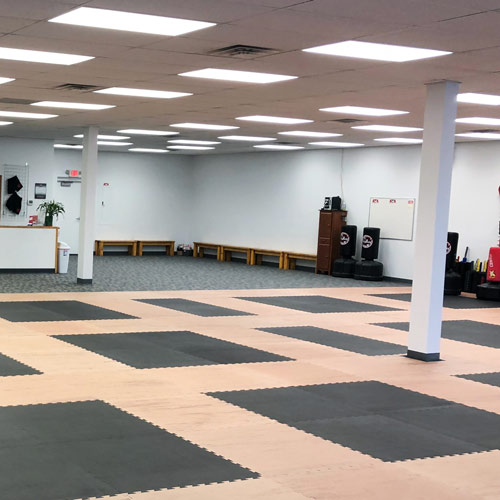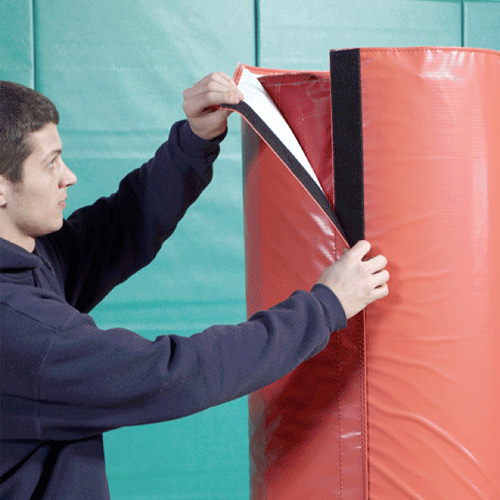 Investing in quality padding for your gym, wrestling facility, or other athletic room is an essential step in promoting athlete safety. While wall pads are often easily installed and require limited customization, that's not the case when it comes to addressing the columns and poles that may be present in your facility.
Often, support columns and poles are inconveniently placed, and they might be right in the middle of a space that your students use for training, exercising, or even competing. Collision with these surfaces can result in serious injury, so investing in column padding is essential.
But columns and poles can vary in size, and padding needs to have a precise fit to be effective. The thickness of the padding also contributes to its safety. In short, you need padding that's specifically designed for your gym. Luckily, you'll find it in Greatmats' custom wall column pads and pole padding options.
Custom Gym Column Padding and Pole Padding
At Greatmats, you can custom order column pads that are made to your specifications. These pads are available in the same colors and vinyl thicknesses as our standard wall pads, so you'll enjoy the same thick, durable vinyl and precision stitching for strength and a beautiful finish.
Many of our padding options are available in pre-designed sizes that fit the most commonly sized columns and poles. We can also custom fabricate the perfect size and shape to fit your specifications for any obstacle that might be present in your gym. Round, square, rectangle – you just need to provide us with your accurate measurements, and we'll do the rest.
Our custom column safety pads are designed to last for years, even in a high-traffic gym where they'll see significant use and potential collisions. Our gym pole padding is built with a high-quality foam for maximum shock absorption. It's paired with a thick, 16-ounce vinyl for strength and durability. This column protection padding is bright and colorful, and it looks great in athletic facilities of all types.
Column padding protection is essential for protecting basketball players, volleyball players, martial artists, gymnasts and other athletes who are at risk of colliding with a column or pole. They're particularly beneficial in gyms used by young children, who don't yet have the situational awareness or physical control that older athletes possess.
All of our column padding protection options are designed for an easy installation that your maintenance team can handle. Many of these pads are equipped with hook and loop closures that allow you to wrap the pads around a post or beam in just seconds. This also allows you to easily remove the pads if needed.
Greatmats custom pads are made right here in the USA, so you'll know you're investing in top-quality padding that's designed to last.
Customizing the Look of Safety Padding
When you order your padding for columns and poles, you'll have your choice of a wide variety of vinyl colors. You can pick colors that reflect your school or sports team's branding for a cohesive look. Alternatively, consider opting for assorted colors for a fun look that will appeal to younger kids in school settings.
In addition to choosing the color of the vinyl, you can also have custom graphics added to the padding. This option is also available with many of our wall mats, creating a coordinated look that represents your branding. It adds a highly professional touch suitable for sports teams, colleges, and universities, and rather than being a distraction, your safety padding for columns and poles becomes a décor element that's a point of pride for your gym or training facility.
Additional Custom Options for Your Facility
Our custom column and pole padding are just a few of the customized padding options available at Greatmats. You can also order custom wall pads that include cutouts for wall outlets, light switches, and other obstacles that might be present on your gym walls. By custom ordering these mats to your specifications, you'll enjoy a professional-quality mat with cutouts in all of the right places. There's no need to alter the mat, which makes for an easier, faster, and cleaner installation.
Don't forget that custom graphics are not only available with column and pole pads, but also with wall pads, too. Many of our wall pads are available with different installation options, so you can choose the design that looks and works best for your facility.
Ordering Your Custom Column and Pole Padding
If you're ready to place an order for custom products, or if you would like to learn more about our custom options, call our Greatmats customer service team today. Our product experts are happy to provide you with information on custom orders, including size options, color choices, and how to get your custom graphics added to the padding. Call us today to get started with your customized padding.