What Is The Best Flooring For Resistance Band Workouts?
By Lisa Hobbie Created: April, 2021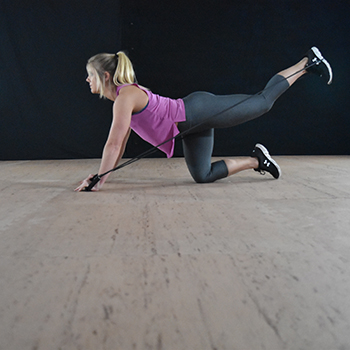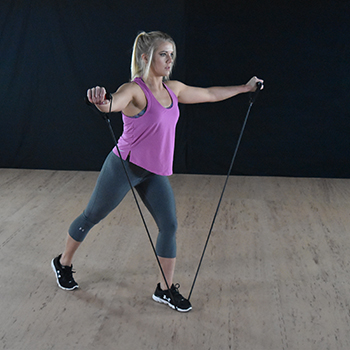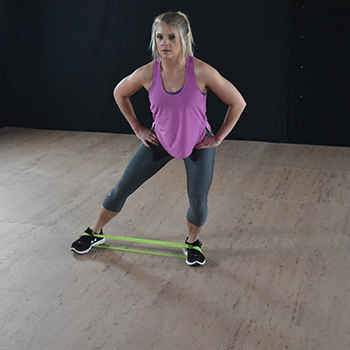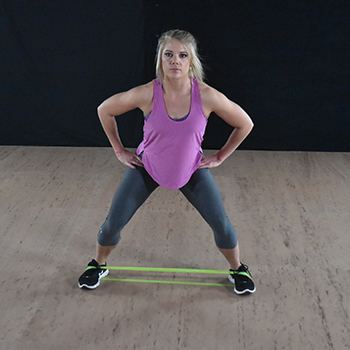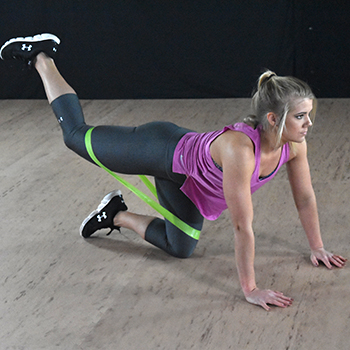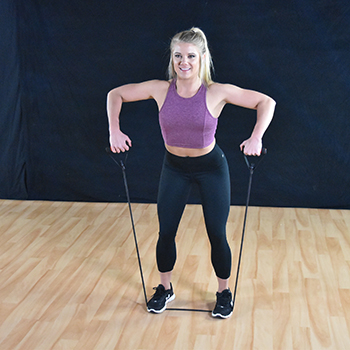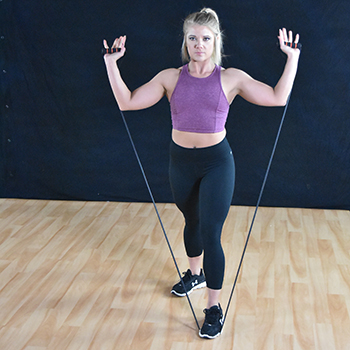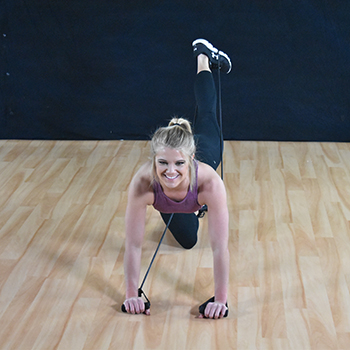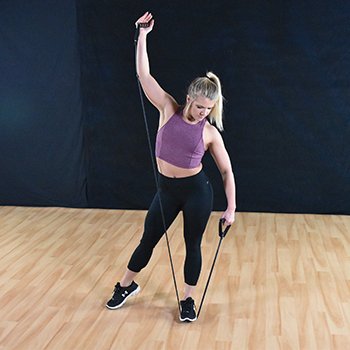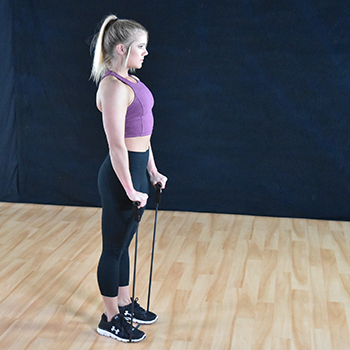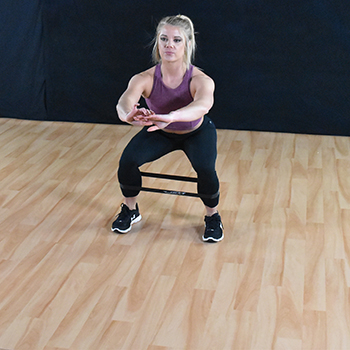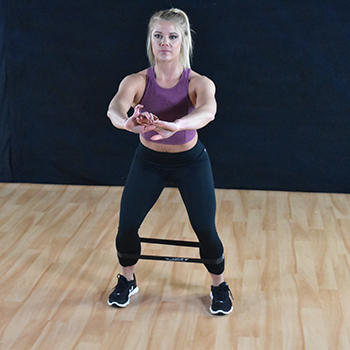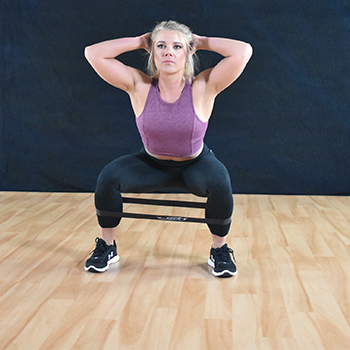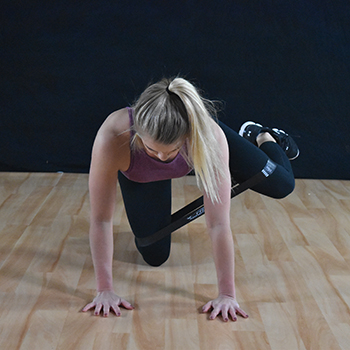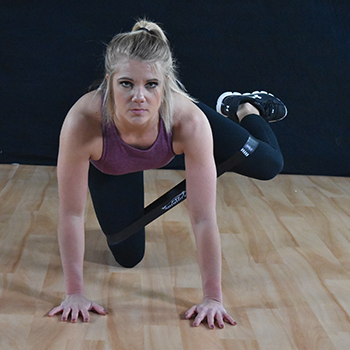 Resistance bands are one of the lightest and most portable tools to have in your home or on-the-go exercise arsenal. They are essentially
elastic bands
made from latex or rubber, and they come in different shapes, sizes, and resistance levels.
Resistance band workouts are one of the best ways to gain muscle mass and shed fat. The bands are affordable and effective, and they can be used alone, or you can incorporate them into other workouts like
HIIT
by putting your legs or arms through the loop for added intensity. There are ab, back, arm, and full body resistance band workouts, making these programs among the best for the gym and fitness fanatic.
When doing resistance band workouts, you want to choose a flooring solution that will offer stability, support, traction, ease of movement, and anti-fatigue benefits. If you will be using the bands with
high impact exercise
programs, you also want a solution that offers ease of movement and shock absorption. Many of the flooring solutions at Greatmats would be suitable for resistance band workouts, with the following 5 being among the best:
Although any of these products would be excellent in a workout space where you'll be using resistance bands, deciding which one to go with depends on whether or not you want a versatile product, if you want to install the product in an entire room or space, or if you want a smaller, portable option that you can easily store when not in use.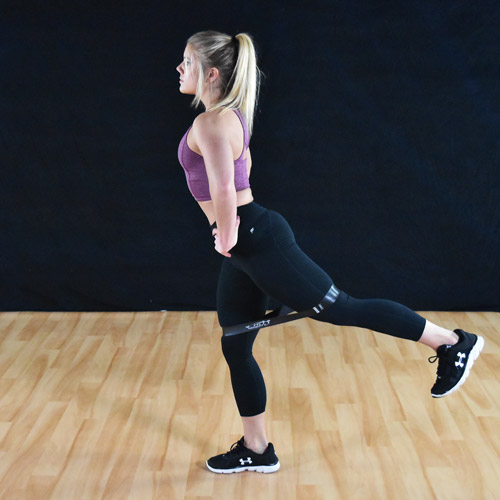 FitFlex Maple Full Roll is a multi-purpose permanent flooring solution that is most commonly used in gyms and fitness centers, sport and recreational facilities, basketball courts, yoga studios, cafeterias, and schools, making it one of the most versatile options available.
It's an attractive and high performing wood flooring alternative that is waterproof and low maintenance. It is a vinyl flooring product that never needs sanding or refinishing, and it is made with recycled pre-consumer material and a closed cell foam backing. This product works extremely well for any and all types and intensities of fitness classes.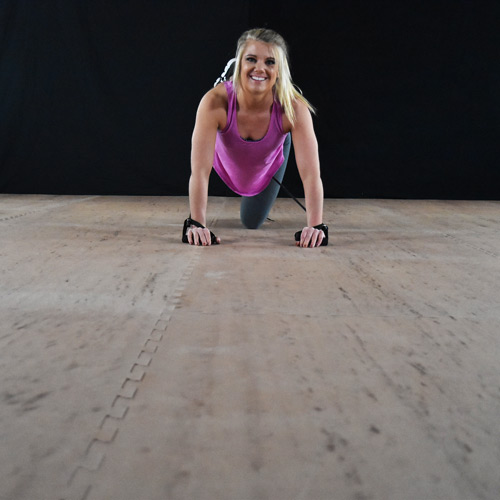 A Premium Martial Arts Karate Mat offers a smooth surface option that is portable and perfect for all types of exercises. These mats can be used with shoes or bare feet, and they are constructed using high density EVA foam. Weighing just 8 pounds with a 1 inch thick padding provides a safe and easy footing upon which to move, stretch, and pose. They are double sided and easy to piece together with their interlocking design. Popular for yoga and aerobics, they are also great for resistance workouts. Each interlocking mat is 1x1 meter in size and is removable.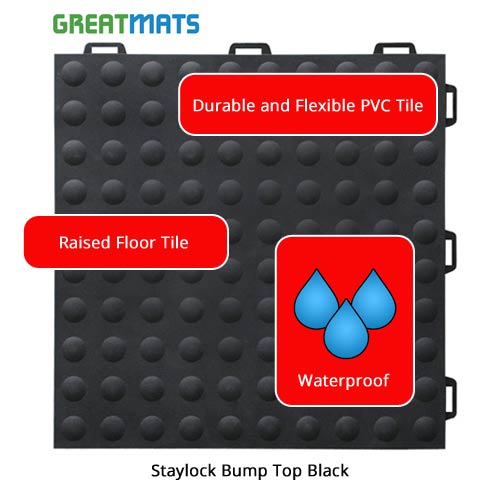 Black Bump Top StayLock Tile is one of the best options if you want a versatile solution that will provide support and cushioning for resistant band and floor exercises, but will also endure the weight of heavy fitness equipment. This durable PVC flooring will never unintentionally separate, even when placed under pressure, and its surface texture offers ergonomic benefits, anti-fatigue properties, and aesthetic appeal. This product is also waterproof and features a raised design that allows it to be installed over most subfloors, even carpet. This product is available in black as well as many different colors. Each tile is 1x1 foot in size.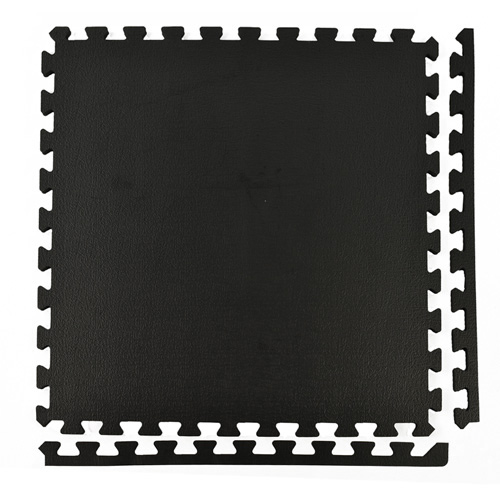 Sport Plus Designer Sport Tile is a superior product that can be used alone, or, as an underlayment under a dance floor. It provides for an easy, DIY interlocking puzzle installation that is super easy to do without special tools or adhesive. These tiles absorb impact and offer fatigue relieving benefits, allowing you to participate in resistance band or other workouts longer and harder. At 2x2 feet per tile, the mats can be easily removed and transported to different locations or stacked for storage.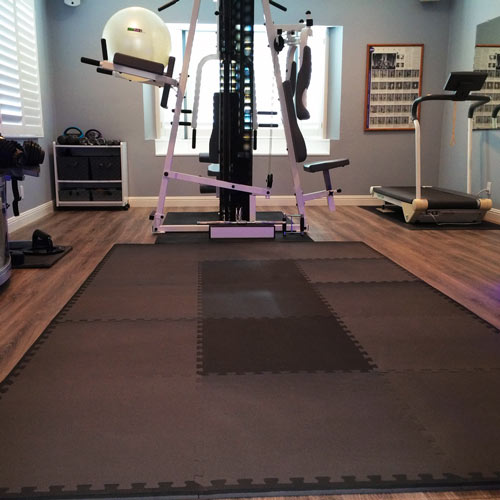 Finally, the Home Sport & Play Mat is the perfect product to choose if you want something that accommodates quick movements like those performed during aerobic and dance classes, but they also accommodate other workouts like
Zumba
,
Insanity
,
Pilates
, and others. They reduce fatigue during workouts, allowing for longer and more successful sessions. They are shock absorbing, versatile, durable, waterproof, stain resistant and scuff resistant. Installing these 2x2 foot mats is a breeze, as they simply interlock like pieces of a puzzle do.
Greatmats - For the Best Flooring to Accommodate Resistance Band Workouts
Regardless of the type and intensity of workout program you're participating in, having the appropriate flooring in place is key to having the best experience. Any of the products highlighted would serve you really well, and choosing a product really depends on the types of other fitness classes you're taking, the material preference you have, and any other purposes the flooring will serve.
Although many of the products at Greatmats would work for resistance band and other workouts, the products highlighted are specially made to endure years of use, and they will protect you, your exercise equipment, and your existing subfloor. They are all easy to install, and they take very little work to clean and maintain them. They will look great and perform well for many years.
If you are looking for the perfect workout floor, Greatmats is your one stop shop!! There are numerous other products beyond those highlighted here, and if you need help making a decision, simply reach out to a Greatmats' customer service team member who can help you determine which solution is right for you.