StayLock Tile Bump Top Colors 9/16 Inch x 1x1 Ft.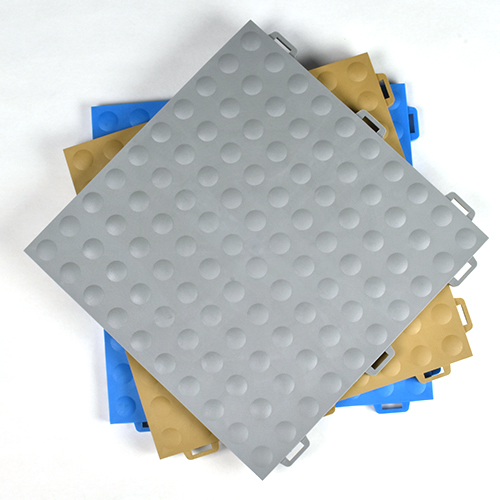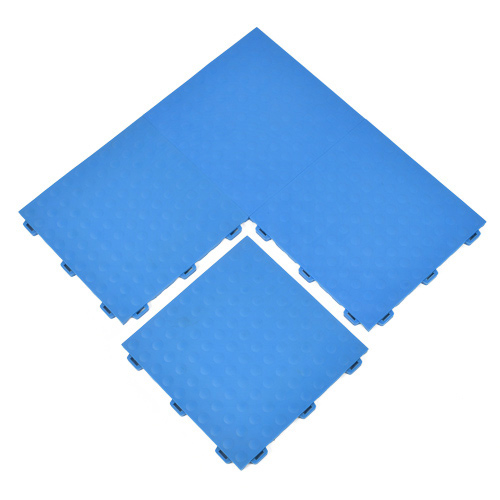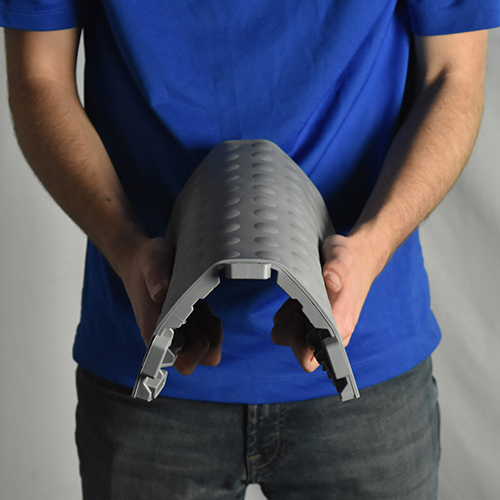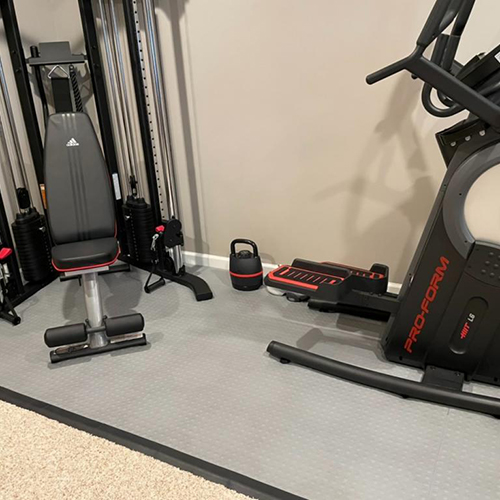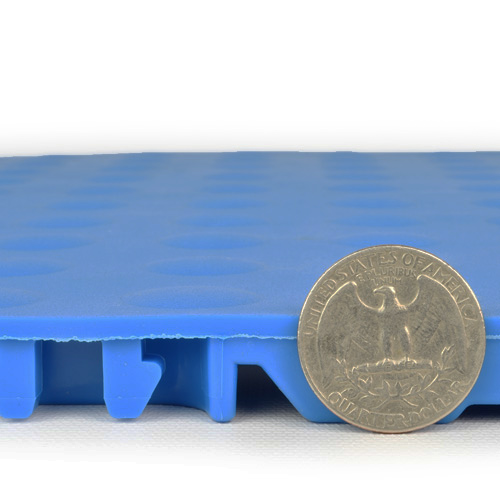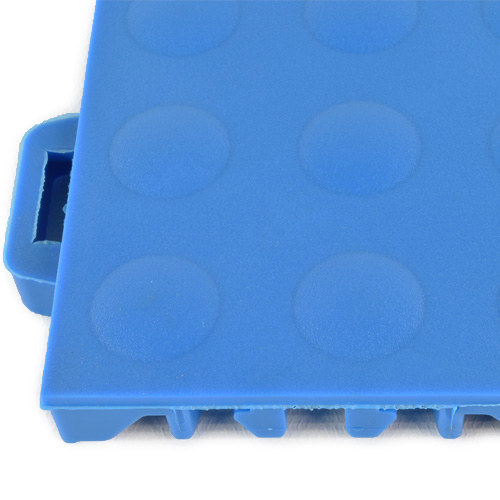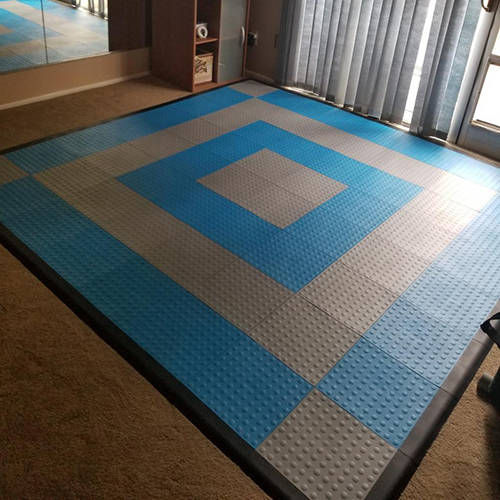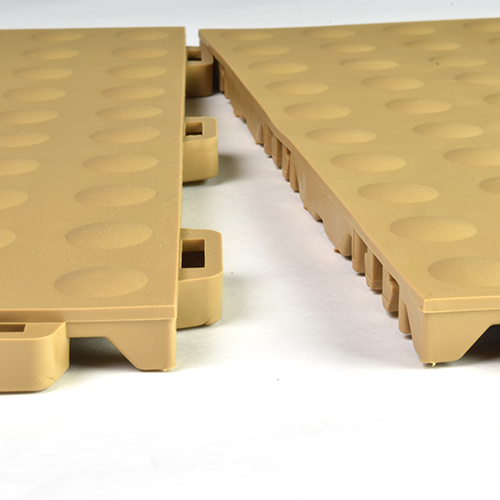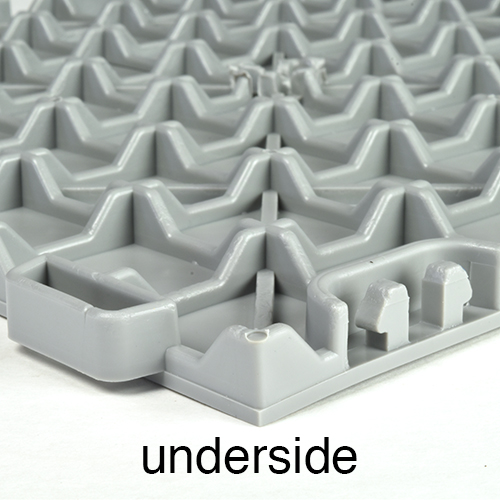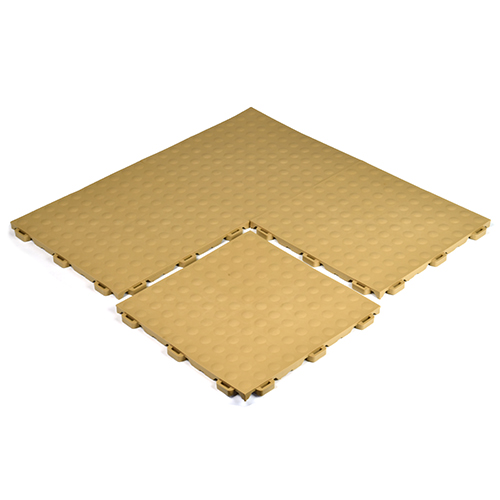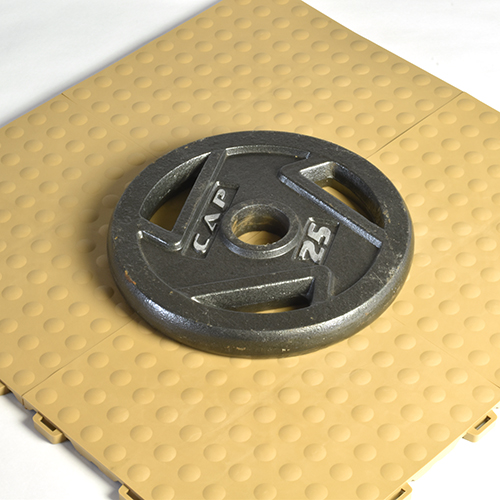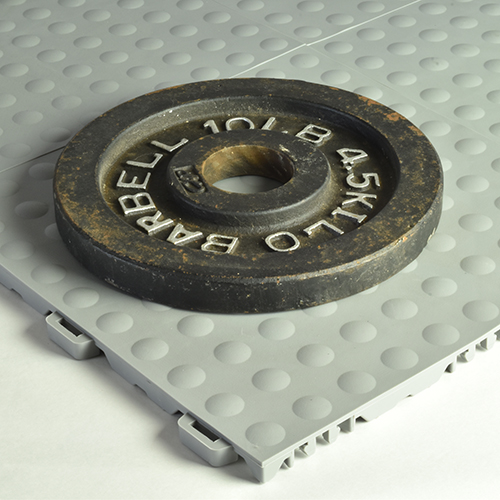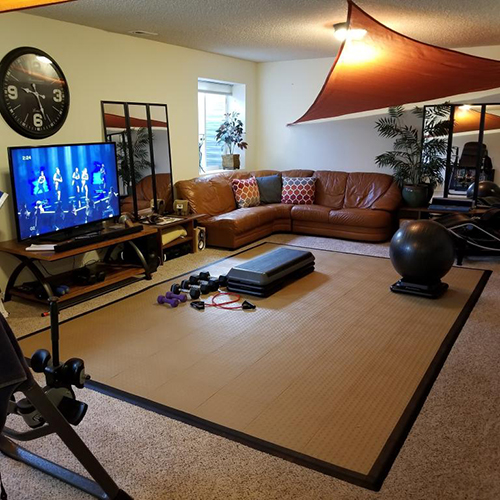 DIY installation with active locking connector system and will not separate over time
Ideal for athletic and ergonomic flooring applications
Durable like rubber, cushion like foam
$5.98
/tile
(You Save 39%)
Call for Better Price on Volume Orders
(13 Reviews )
Ships Out: Estimate 1-3 Working Days
How Much Flooring Do I Need?
Request a quote for volume discount pricing over 400 SF
**Brown Color on Sale now while supplies last at $3.69 per tile. **
VIDEOS
StayLock Bump Top Tiles for Exercise and Fatigue Relief
How to Install StayLock Bump Top Tiles Over Carpet
Staylock Bump Top Tile Impact Test vs. Baseball Bat
How To Cut PVC Floor Tiles
How to Replace Staylock Tiles - Orange Peel, Perforated and Bump Top
Are StayLock floor tiles resistant to sparks and flames
StayLock Bump Top Industrial Anti Fatigue Flooring
How to Connect Staylock Home Gym Flooring Tiles over Carpet - Low Pile and Thick
How do StayLock Floor Tiles work with high heels
Staylock Bump Top Tiles - Greatmats Fitness Flooring Demonstration
TOP FEATURES
DIY installation with active locking connector system and will not separate over time
Ideal for athletic and ergonomic flooring applications
Durable like rubber, cushion like foam
No underlayment required
Low maintenance and easy to clean - no waxing
Dry lay over concrete, carpet, wood, or tile
Waterproof and resistant to most acids and oils
Made in the USA
Use Types
Home Gym Flooring, Aerobic Floors, Industrial Ergonomic Floors, Cushion Floors
Modular Cushion Tiles, Anti Fatigue Floors, Ergonomic Floor
For anti fatigue flooring tiles that are perfect for athletics and aerobics, look to our StayLock Tile Bump Top Colors 9/16 Inch x 1x1 Ft. to yield the ideal results. These are tough, but they also have some cushioning that athletes will appreciate, yielding a type of StayLock flooring that's safe on the joints, allowing them to practice for longer periods without suffering joint fatigues.
These StayLock floor tiles feature a unique, yet simple, connection system. Use the StayLock Bump Top tiles for indoor installations in industrial and athletic aerobic flooring applications and as StayLock gym flooring.


Interlocking Anti Fatigue Floor Tiles

The active connector locking systems on these anti fatigue flooring tiles will secure them, maintaining a flat surface and ensuring there won't be gaps between them where athletes could trip.

These can withstand the dropping of small free weights (up to 50 lbs) and bear the weight of most exercise room equipment.

In addition, these fatigue relieving models are waterproof and will not absorb water. The underside is slightly raised, meaning they will allow water and air to flow underneath. These features make these a perfect fit in an industrial setting where liquids may be spilled occasionally.

The cushioning benefit of the StayLock Bump Top tiles, even without underlayment, is unmatched by other products. These provide superior cushion and bounce support for intense aerobics workouts, including P90X, Zumba, and more.

In a factory where employees will be standing regularly, these are a perfect solution. With a bit of cushioning, employees will be able to stand and work longer before tiring.

The toughness of these is impressive, as they will stand up well. If looking for an aesthetic appeal for commercial and residential installations, we offer an orange peel type of surface in another model.

Just contact our customer service team to learn more about the various options we have in our catalog. Explain the planned use case, and we will help figure out which style will work best.
Easy to Install PVC Gym Floor Tiles
These StayLock Bump Top tiles can be installed atop any firm and flat subflooring. It features a unique locking design that does not allow it to separate or shift when using gym flooring. This modular floor tile can generally be installed over carpeting in commercial and many home installations. This installation is not guaranteed to work, as with some home carpeting, the padding and carpet thickness can vary. If the user is experiencing any issues when installing over carpet then the user may have to install some other flat surface under the tiles, such as plexiglass or plywood.
Just line up the individual bump tile pieces so the interlocked tabs line up with the visible loops on the adjacent piece. The tabs are hidden underneath the surface, meaning no loss of coverage to the interlock of the StayLock tiles.
Calculating the coverage for the home gym floor is a simple process. Each measures 12 by 12 inches and will cover 1 square feet of space. Each tile only weighs 1.45 pounds, so it's a piece of cake for one person to install them alone.
The StayLock Bump Top tiles are flexible, allowing for bending and slight twisting as needed for the space.
No adhesives are required to put together the tiles bump products, as the tab and slot design will hold them in place tightly.
Cut these StayLock Bump Top tiles to make them fit anywhere. For a tight to the wall installation, for example, cut them to fit in the available space. Just use a utility knife and a straight edge to make the cuts.
Optional border and corner ramps are ready to complete a finished look with these. Because each has a thickness measurement of 9/16th of an inch, there will be a slight lip at the edge that is a tripping hazard, so the border pieces can alleviate some of this potential risk.
How Many Borders do I Need?
For Island installations: Where the layout will have all four sides exposed to the room. In this case, the number of borders needed will be the length + width of the layout for each border type, and 4 corner pieces. Use half male and half female borders in this instance. Example 10x12 ft layout, 10+12 = 22 male borders, and 22 female borders, and 4 corners.
For Corner Installations: Where the layout will be pushed into one corner and will have 2 sides exposed to the room. In this case, the number of borders needed will be the length + width of the layout and one corner piece. Use all male borders in this instance. Example 10x12 ft layout, 10+12 = 22 borders, all male, and one corner.
For Inside corners, two border ramps will have to be manually cut at diagonal to fit. Use a sharp utility knife to cut this product or a table saw.
Easy to Disassemble and Assemble StayLock Bump Tiles
If desiring to pick these up at any time to return to the original subflooring, these will pop apart almost as easily as they were connected originally. Once they are disassembled, stack them up in storage until ready to install them again.
Even though Greatmats StayLock Bump Top tiles can easily be taken up, don't worry about them popping apart on their own. They will stay tightly connected for as long as needed.
These StayLock Bump Top tiles are available in great looking designer colors, including royal blue and brown. Lay them out with only one color or mix and match the colors to generate a design.
No matter what colors will be used, they all use the same slot and tab connectors, which means a tight connection is a given.
These are made from virgin PVC plastic material for color consistency from lot to lot. Greatmats StayLock Bump Top black is made from 100% recycled plastic and may contribute LEED points to a building project if seeking recycled floorings.
The StayLock tile bump top black is 100% recyclable. Once the lifespan is completed, this material can be reclaimed and reground back into base material. This then can be manufactured into useful products, meaning this product never needs to go into a landfill. We will accept these at the end of their life cycle when they need to be replaced.
Choose these StayLock Bump Top tiles for a business, athletic studio, or factory setting. Use them in an area where temporary modular ergonomic tiles are required for workers who have to stand all day. The ergo anti fatigue matting also fits a need for permanency if desired.
These ergo floor systems will work well in home gyms, basement floors, or really anywhere modular ergonomic flooring is needed in the house. Feel good about using these in a house with a workshop, as these are resistant to many acids and oils.
Another impressive feature of these is the fact that they are easily cared for and cleaned. This product can be damp mopped with common cleaners in a safe manner, if avoiding bleach in the cleaning product.
Additionally, no waxing or finishing is required with this model, which means minimal ongoing maintenance costs, further contributing to the overall value it provides.
FAQ StayLock Bump Top Tiles Q&A
What are ergo flooring or anti fatigue flooring tiles?
Upon installing, our model has a durability similar to rubber floorings, but it also has an ergonomic floor cushion similar to foam floor tiles or foam mats. These do not need any underlayment to provide benefits for commercial working areas or industrial foot traffic applications. Ergo tiles are easy to assemble too.
What is the best anti fatigue flooring tiles system?
Ours will allow athletes to reduce problems with joint pain, even when working out hard. As an added benefit of having a cushioned subfloor available, students will be able to practice more efficiently.
Where do you use interlocking anti fatigue mats?
These are great for professional fitness centers, home workout gyms, and anywhere in between. Interlocking rubber floor tiles are nonabsorbent and will not degrade down the road, which means receiving a great value with them because of their longevity.
What is a modular ergonomic floors system?
These connect with ease. Simply push the interlocking floor mats together by hand for the proper installation. Or connect them using a rubber mallet. Almost anyone can assemble these with a minimal effort.
How long do anti fatigue tiles last?
The typical life span of our anti fatigue flooring tiles is 20 years plus. The Made in the USA tiling includes a 5-year limited manufacturer's warranty, so feel comfortable relying on these for a long period of time.
Maintenance
Recommended cleaning: Use vinegar and baking soda and hot water to clean the family of Staylock floor tiles. Do not use any cleaning solutions that contain bleach.
Shipping
Ships in cartons via ground service to your door, for larger orders product may ship freight delivery.
This Product Ships UPS Ground, FedEx Ground and/or Freight.
Please review our shipping disclaimer.
ACCESSORIES
Accessories for STAYLOCK TILE BUMP TOP COLORS 9/16 INCH X 1X1 FT.
ANSWERS
Product Questions:
Q: I have a lot of problems with shin splints and am looking for a flooring on which to do plyometric type exercises, insanity and p90x. would this floor be better than the rubber flooring and if so why?
A: This tile would only provide relief from a hard surface if used with an underlayment like our 1/2 inch thick interlocking foam tiles under the Max Tiles. Otherwise consider the Gmats Roll Out Mats with vinyl top surface.
Q: Do you have color matched border ramps?
A: Borders are available in black and yellow only.
Q: Is this suitable over travertine tile for a peleton bike?
Q: I'd like a sales rep to help me make the right choices to stabilize my peloton and pad my workout area over carpet.
A: Our sales team will be happy to help with this. Please call 877-822-6622 to be connected to them.
Q: I would like to order brown staylock bump floor tiles for a 8x13 rectangle?
A: These tiles can definitely accommodated an 8x13 foot rectangle. Please contact us at 877-822-6622 to place an order.
Q: Can this be placed over plush carpet?