What Are The Best Plastic Decking Tiles?
By Lisa Hobbie Created: February, 2021 - Modified: April, 2023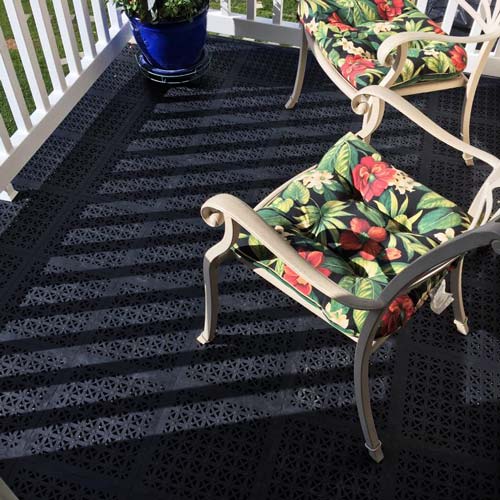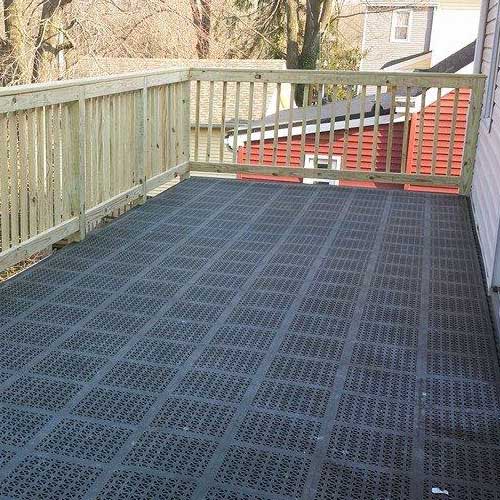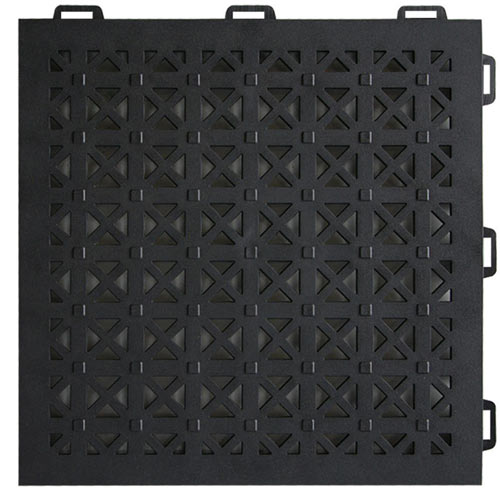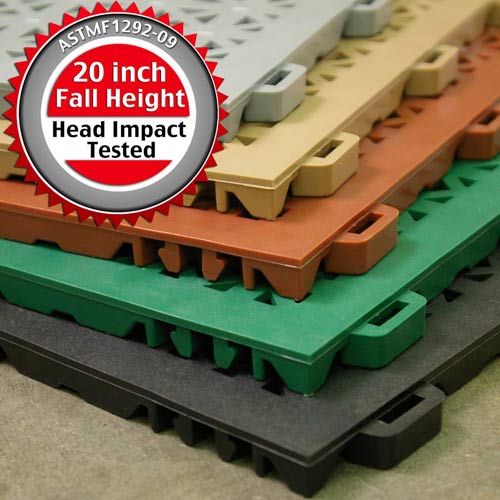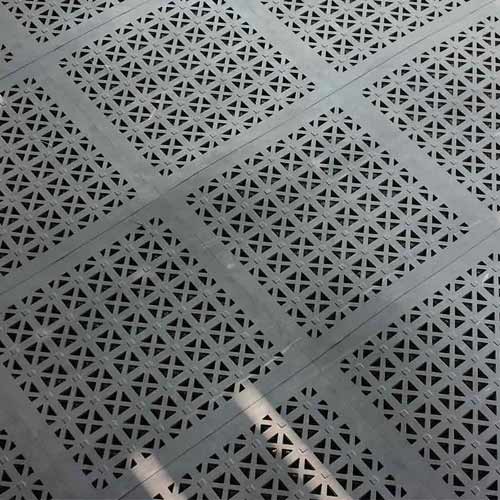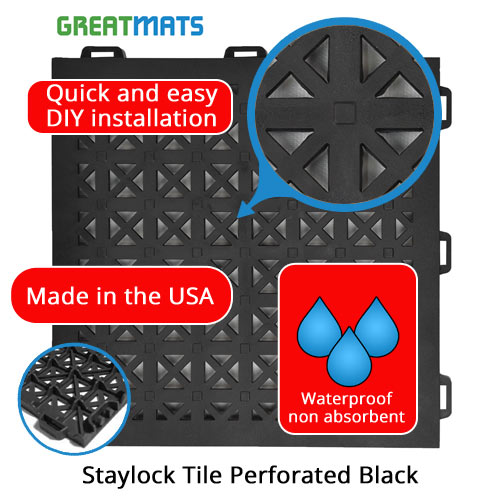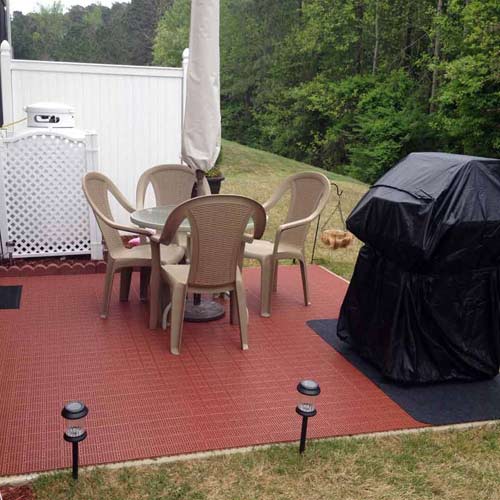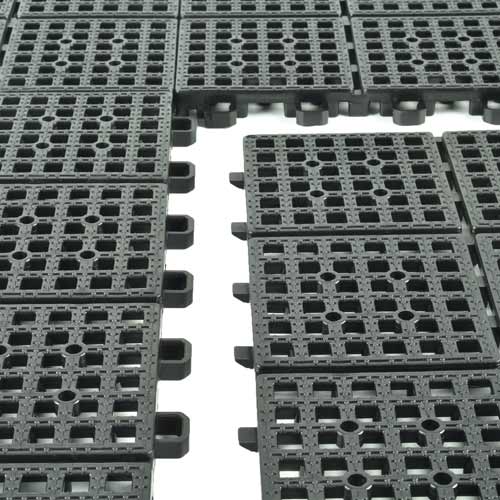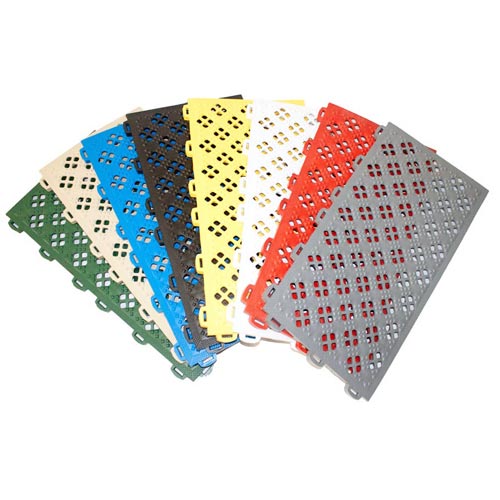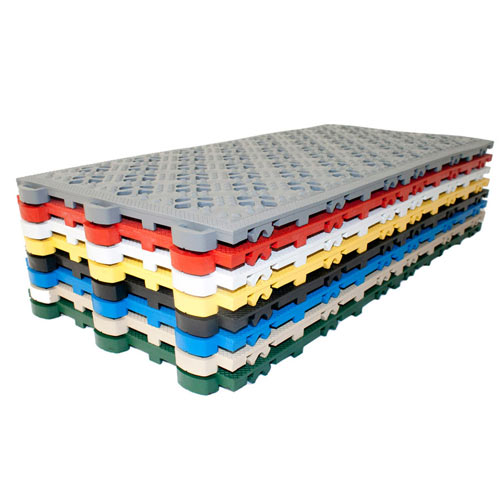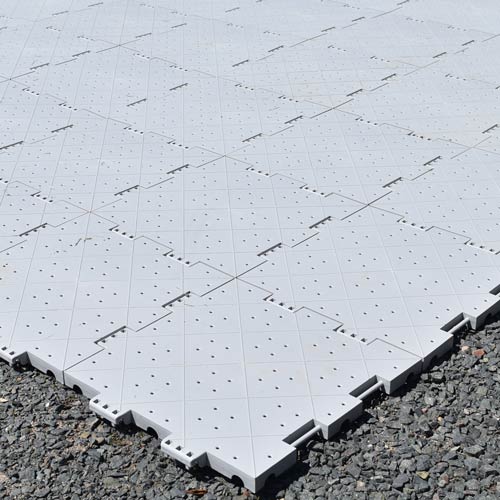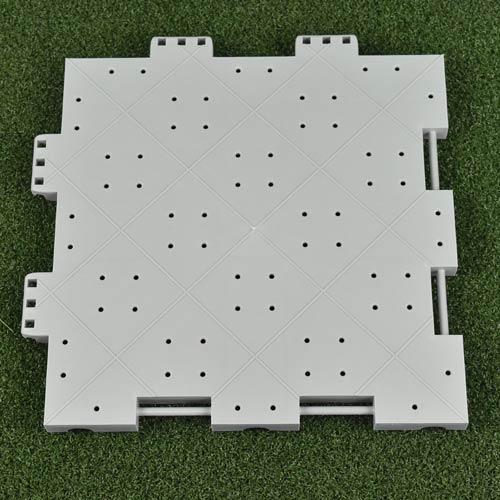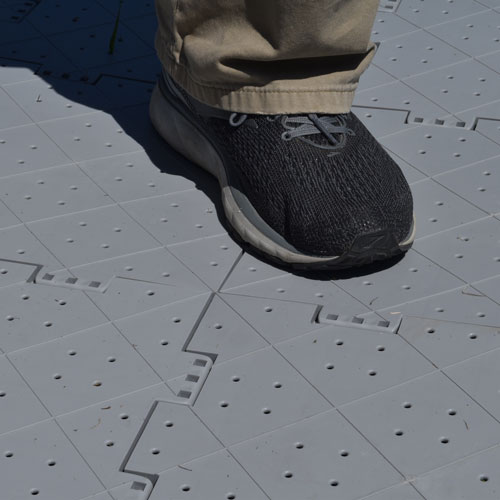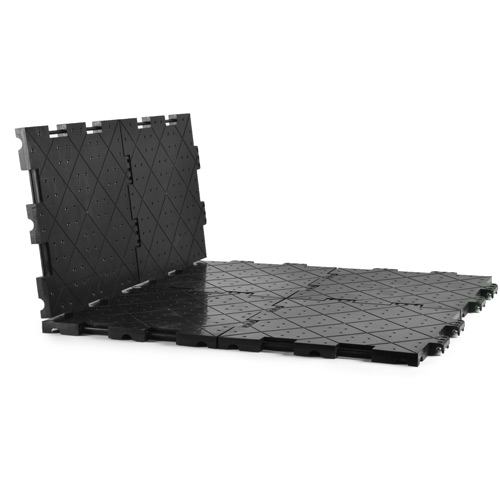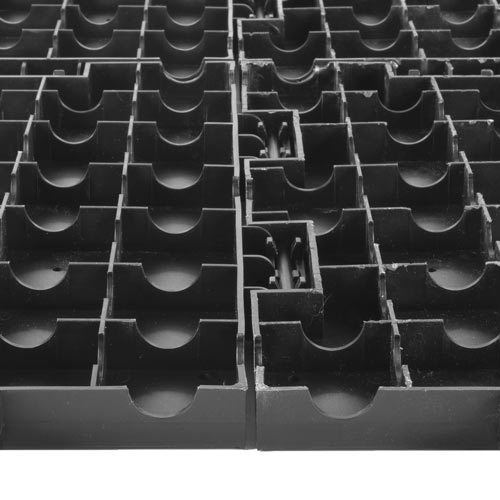 Plastic decking tiles are widely used in residential and commercial settings. Where composite products may be more expensive than wood decking, they typically last for at least double the amount of time that wood does, making the lifetime cost lower. The best plastic decking tiles will provide an attractive and reliable base for your home deck that will allow for a safe and aesthetically pleasing gathering space for years of use and enjoyment.
Greatmats offers the best plastic decking tiles, with the four most popular products being: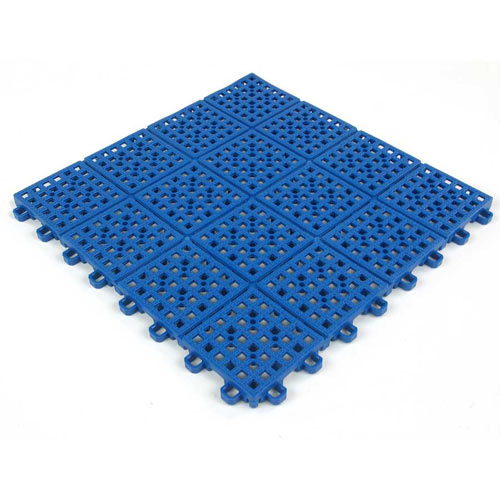 Patio Outdoor Tile is a fast drying, non-slip textured PVC tile that is lightweight and top notch.
These 1 x 1 foot interlocking plastic decking tiles weigh only 1 pound and cover about 1 square foot, so it's easy for one person to install them over concrete,
wood
, brick, and compacted surfaces using a quick, snap together process. Once in place, you will have a comfortable surface on which to walk or stand - and the surface is safe, even when wet. When the plastic decking tiles do become wet, they will drain quickly and easily, preventing the growth of mold and mildew.
This product is perfect for
pool surrounds
, deck surfaces, and any other outdoor spaces as the tiles have been UV treated. They can also be installed and used in
sports courts
, boats, docks, waterparks, splash pads, and
locker rooms
and shower areas.
These tiles come in 4 different colors - gray, terra cotta, blue, and tan. They are a breeze to clean using a damp mop and common household cleaner.
These plastic decking tiles carry a 1 year limited warranty and cost approximately $4 per tile, which provides just under 1 square foot of coverage.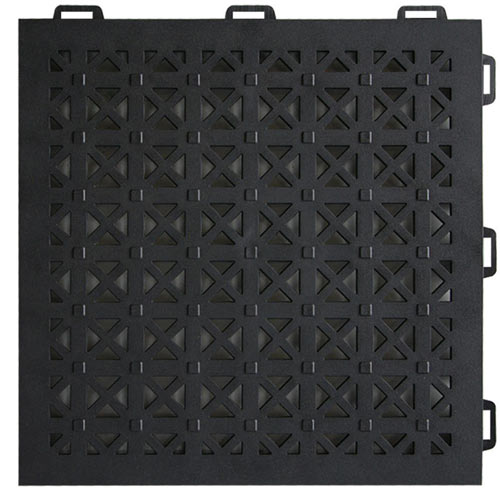 Perforated StayLock Tile is among the best if you want a classic black tile that will float over an existing subsurface or subfloor, allowing air and water flow. It's made in the USA of super durable PVC plastic material that is waterproof.
These 12x12 inch black plastic decking tiles are easy to install without glue or adhesives, as they have an active locking connector design and cushioned pedestal base. The surface is a non-slip one that will not separate unintentionally. It has a 20 inch fall height rating, as well. It can be used for outdoor deck tiles, pool surrounds, rooftop flooring, outdoor play areas, shower flooring, and spa areas. It's a super versatile flooring solution with so many possibilities. Although it looks great in black, it is available in several color options, as well.
When these tiles need to be
cleaned
, you can do so quickly and simply with vinegar or baking soda and hot water. This product will cost about $4.50 per square foot.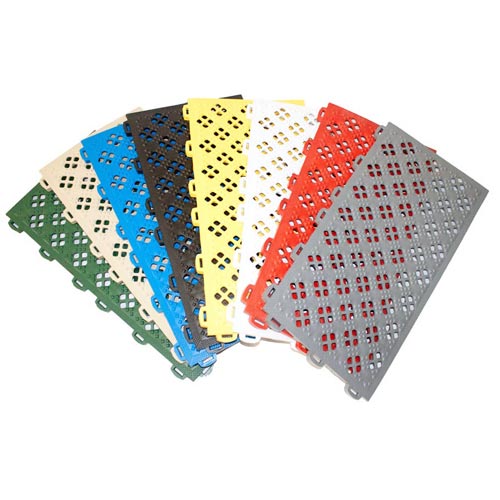 Ergo Matta Perforated Tile is a brightly colored PVC plastic product that is non absorbent and often used for decks,
patios
, pool areas, and preschools. They can be installed over any flat and hard surface, and they're suitable for hot and cold climates. They feature a 20-inch ASTM fall height rating.
Many people love the colors that these plastic decking tiles come in - beige,
blue
, green, yellow, red, white, gray, and black. These colors will not fade or dull from the sunlight, and their surface design allows for fast and easy drainage, keeping the tiles looking vibrant and dry.
These tiles carry a 5 year limited warranty and cost roughly $13 per tile, which provides about 1.5 square feet of coverage.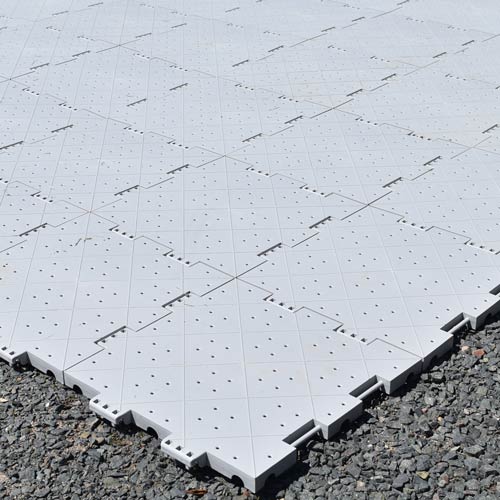 Portable Outdoor Tile work as plastic decking tiles in a temporary setting. These rugged polypropylene tiles are perfect if you want to set up a deck or patio space for a party or event, and they can be
installed right over dirt
, grass, gravel, sand, concrete or pavement. They can be used as outdoor floor tile,
tent flooring
, temporary floor tile, and more.
This product features a perforated surface offering non-slip benefits and fast drying features. That makes this a safe wet surface, even after a rain.
These 1x1 foot tiles are great for a DIY installation with their snap together design. The tiles are lightweight but rugged, and designed to endure heavy weight, use, and abuse.
This tile is designed to minimize the growth of mold and mildew, and it's easy to clean with a damp mop and basic floor cleaner. This product carries a 1 year warranty, and it costs less than $3.00 per tile.
Greatmats - For Plastic Decking Tiles
Greatmats offers the best plastic decking tiles available anywhere. From dozens of plastic decking tiles aside from those highlighted, to other types of decking tiles, there is a suitable solution for any new build or renovation project. All of the products look great and hold up well - even the cheap and low cost ones.
With the many safe, attractive, and comfortable decking options to choose from there are options to suit any design preference or budget. The team at Greatmats will help you find the flooring option that is perfect for your project.