What Is The Best Slip Resistant Locker Room Flooring?
By Lisa Hobbie Created: April, 2020 - Modified: August, 2022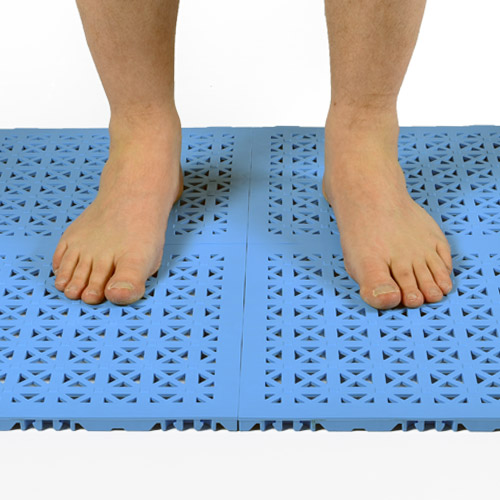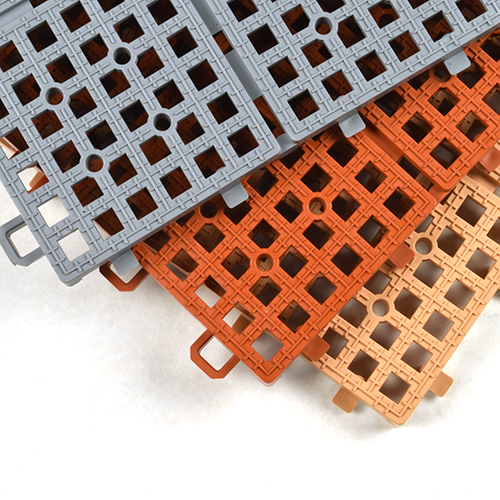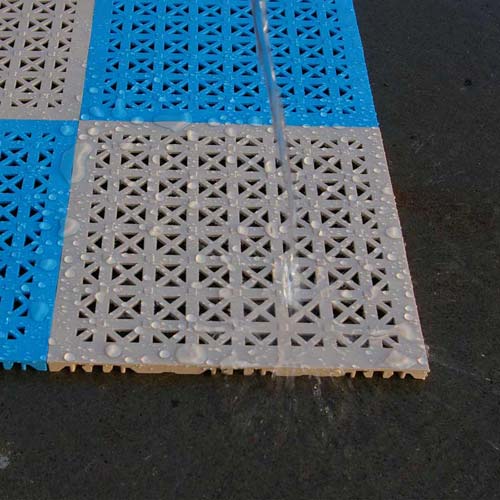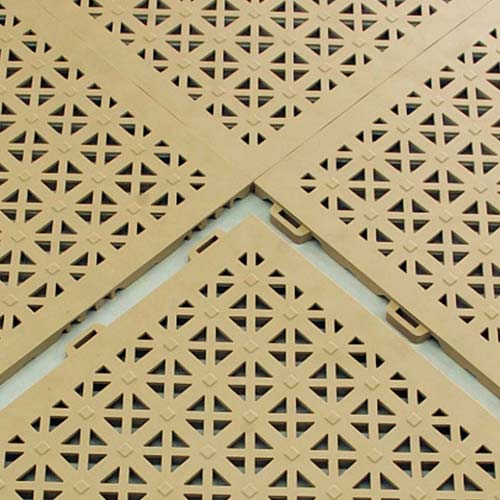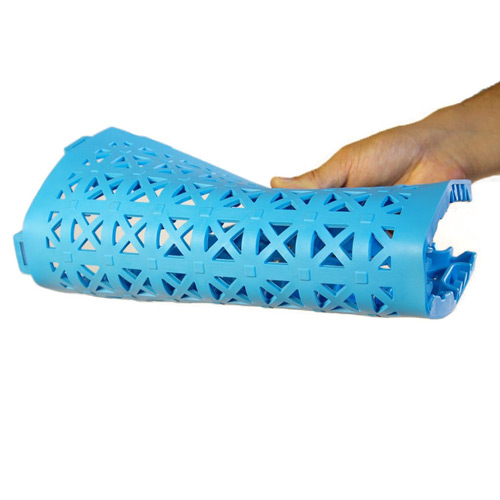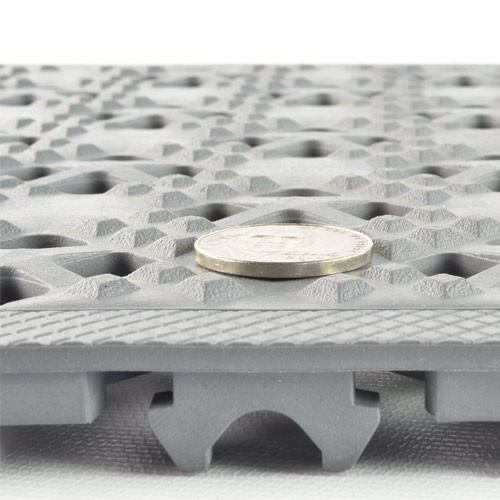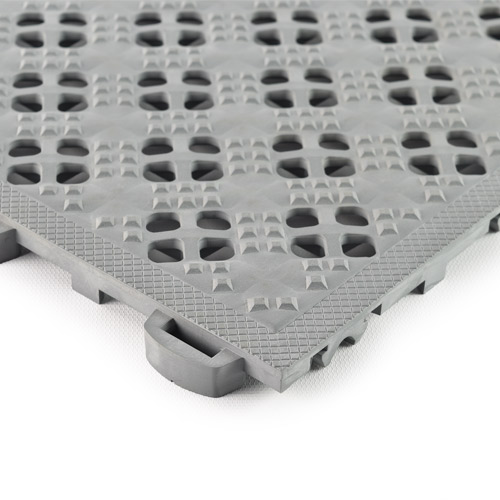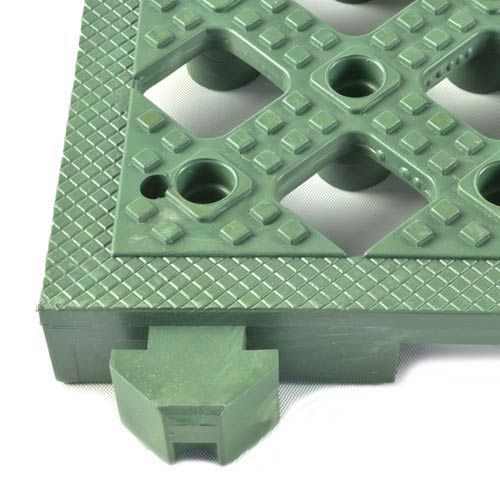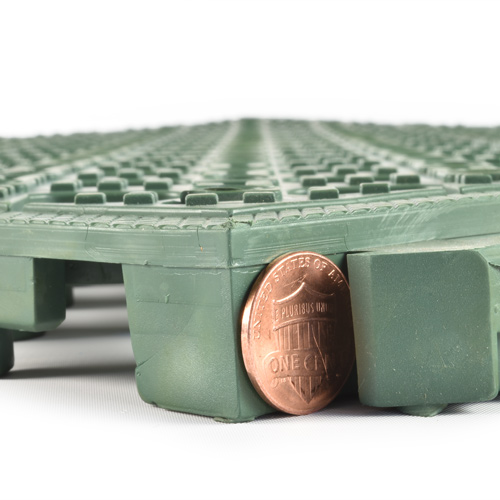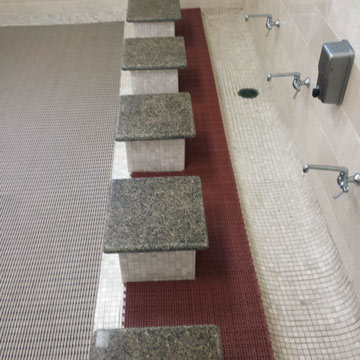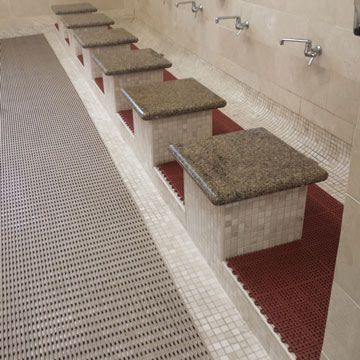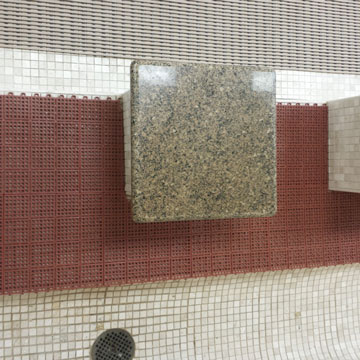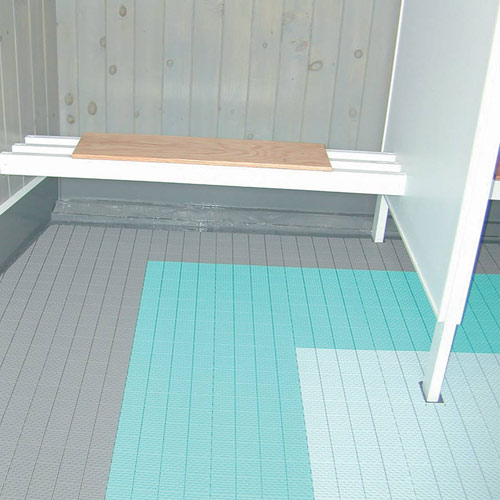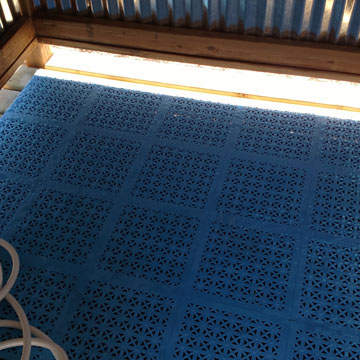 Finding slip resistant flooring for a locker room setting is likely one of the most important aspects in planning for a safe and effective space. Any time you have an environment where high traffic and water mix, the potential of a fall and/or injury almost always exists. Greatmats provides a number of locker room flooring solutions that can minimize the risk, however. Each of these solutions are among the best on the market, as they combine unmatched quality and value and provide a level of protection and safety for the area used frequently after football, hockey and baseball practices and games as well as before and after using swimming pools. These products will not only serve well in the locker area, but also for shower and bathroom floors in the locker room.
Interlocking Patio Tile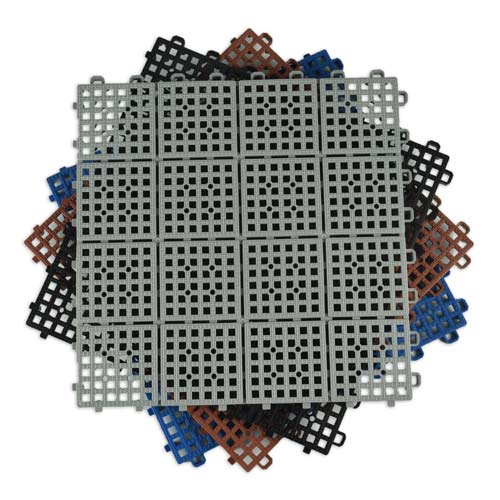 Interlocking patio tiles make for an excellent locker room flooring option. Their non slip surface texture is comfortable on the feet and the tile design allows water to free flow through them and quickly drain away from them, which means there will never be standing water on top of them. Not only does this provide a safe surface, but it helps prevent the growth of mold and mildew. They are non-absorbent, providing a durable surface even when wet. These square PVC tiles are fast and easy to install on any flat surface without need for special adhesives. They come with a 1-year limited warranty.
StayLock Tile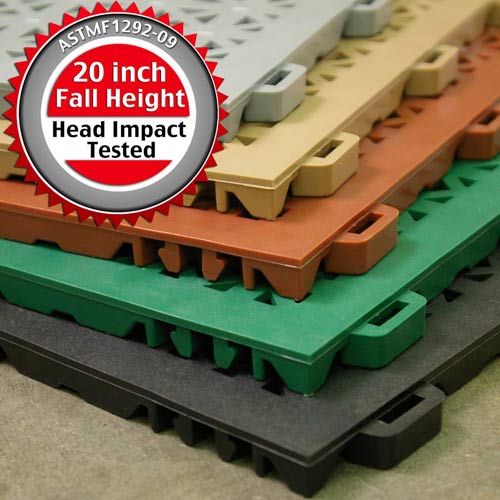 When thinking about locker room flooring, options that allow for premium drainage are important. One option that really performs well are the StayLock Perforated Tiles. They are made from super durable PVC material, which provides anti-fatigue benefits and provides for traction and comfort - even when barefoot or when the surface is wet. The tiles are connected with a loop-and-tab system that will not loosen or separate. They are made in the USA, come in a variety of colors, are waterproof, and are UV stable for at least 7 years. They come with a 5-year limited warranty. If you want high quality at an affordable price, this is it!
Ergo Matta Tile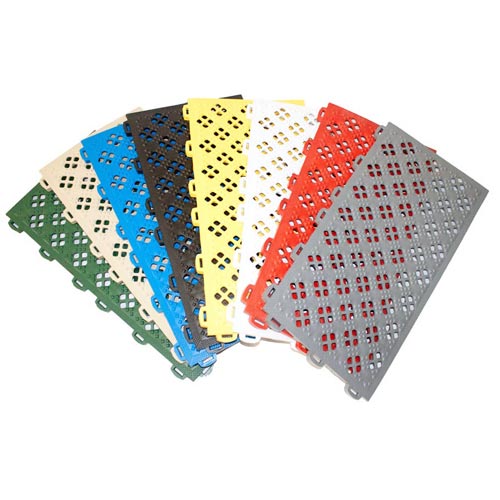 The Ergo Matta PVC Plastic Tile is another great locker room flooring option as it helps to protect against falls, thanks to the 20-inch fall height rating. This flooring is made from recycled materials and can be installed on any hard surface. It's perfect for areas like locker rooms where traffic volume is relatively high and stability under foot is a necessity. The tile is available in numerous brilliant colors and easy to assemble with its interlocking design. It's super easy to clean with a damp mop and common household cleaner, and it comes with a 5-year, limited warranty.
Safety Matta Tile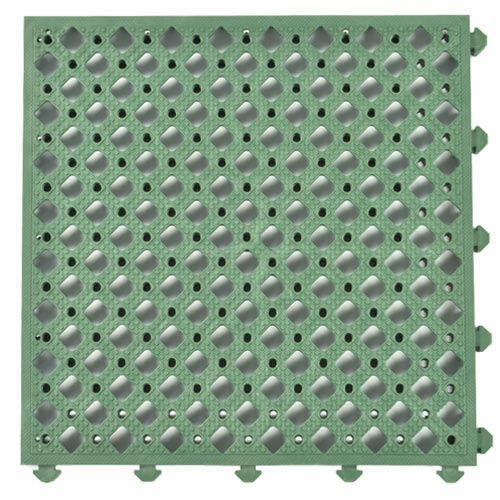 For a tile option that combines easy installation with secure footing and anti fatigue qualities, the Safety Matta Tile is an excellent locker room flooring option. This tile is constructed from recycled materials and is raised to provide optimum drainage. This flooring also has excellent durability, and it provides a safe cushioning for outstanding ergonomics. Its interlocking lug system is easy to install, and its non slip, diamond shield tread design combines style with durability. It comes with a 5-year limited warranty, and it is very easy to clean and maintain.
Home Style Slate Floor Tile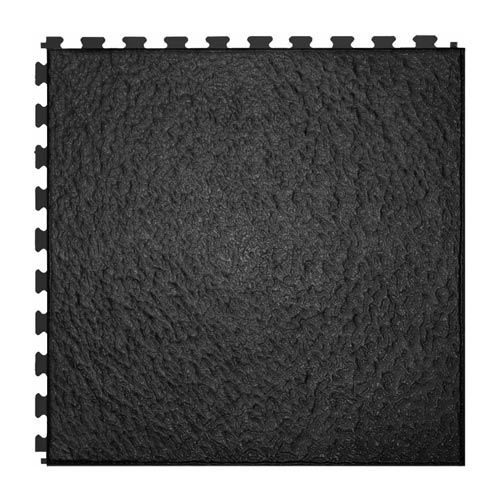 For a solid tile option, consider our Home Style Slate Floor Tiles. This floor combines classic design with high quality and dependability. This non-slip locker room flooring tile has a slip-resistant slate texture but is manufactured from PVC plastic. These PVC plastic tiles are non-absorbent and stain resistant. This product is great for a locker room because of its anti-bacterial properties. It is available in many designer colors. Plus, it can easily be custom cut to fit around lockers or benches for a professional-looking locker room installation.
Greatmats - Your one stop shop for locker room flooring!
When considering all of the aspects needed for a locker room, it can be overwhelming and distracting to think of all of the options. It's imperative to focus on the necessities, however. A locker room needs to be safe, clean, and comfortable. The flooring must also fit the building's aesthetics while combining slip resistance with ease of maintenance. People are most comfortable in areas that appear to be maintained and kept clean.
This small sampling of locker room flooring ideas simply scratches the surface of what Greatmats has to offer. With the many safe, comfortable, and attractive options to choose from with options to suit any design preference or budget, the team at Greatmats will help you find the flooring option that is perfect for your project! If you have questions about which flooring product is right for your space, give the excellent customer service department a call. You can request free product samples and get the help and advice you need.
No matter which solution you decide on, you simply can't go wrong when you purchase from Greatmats!