The Best Flooring Options for Outdoor Patios
By Greatmats Staff Created: February, 2019 - Modified: April, 2023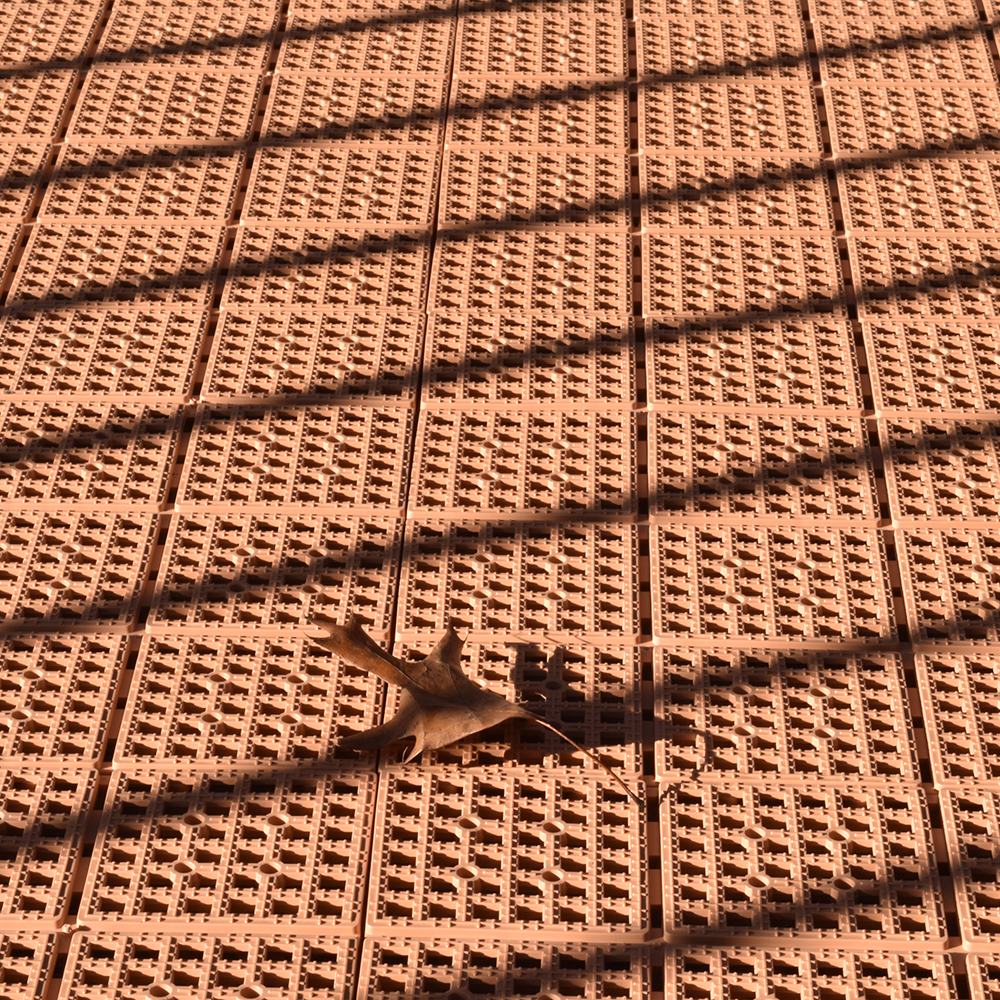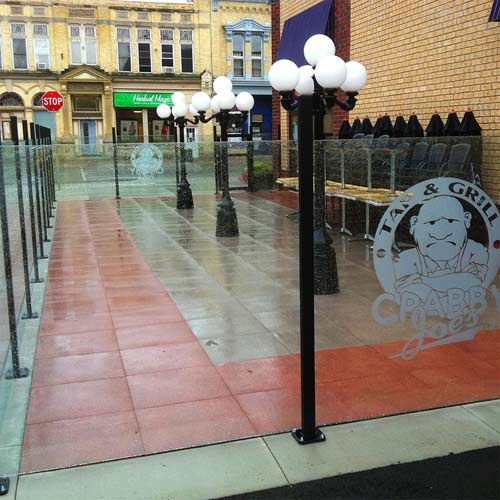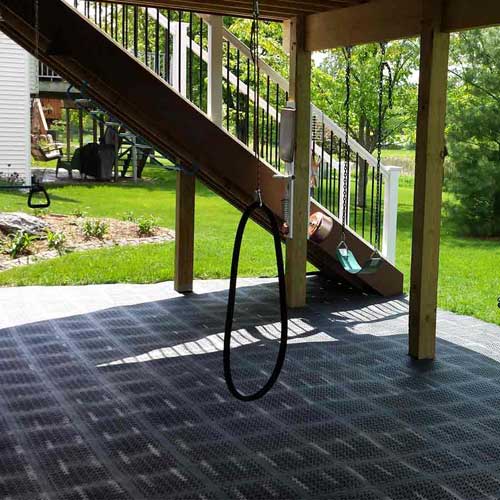 If you're looking to put in a patio or even spruce up an existing patio, the question of
What is the best flooring for an outdoor patio?
is probably at the forefront of your mind. Here, Greatmats will answer the question taking into account taking into account the factors of materials, pricing and installation.
What is the best diy outdoor patio flooring?
DIY patio projects usually stem from the need to save money and the challenge of doing something new. With Greatmats outdoor patio flooring you can accomplish both while limiting the frustration that is so common with these types of project.
Some of the
cheapest patio flooring
options are perforated plastic patio tiles. Commonly made of a flexible PVC plastic material, these patio tiles add comfort to patio flooring over concrete with unmatched drainage capabilities. The tiles easily snap together and be custom cut with either a power saw or even a sharp utility knife. The also allow for several different color or color combination options, which you can design into an appealing pattern. In some cases, you can even install the flexible patio tiles over dirt, grass or gravel.
What's the longest lasting flooring for an outdoor patio?
If you want an extremely durable patio flooring with excellent slip resistance and a comfortable feel, you'll want to consider rubber patio floor tiles. This type of outdoor patio flooring will be significantly thicker and heavier than its plastic counterpart. Plus, you'll generally find it to have solid surface.
Rubber Patio Floor Tiles
start at around $6 per square foot and depending on thickness, warranty, etc., go up from there. Keep in mind, installation will likely drive up the price even more as most rubber tiles recommend you use a professional installer as they are less forgiving of improperly prepared subsurfaces and often times require the use of adhesives. On the plus side, many offer lifetime warranties.
What are other outdoor patio flooring materials?
If none of these strike our fancy, there's always the traditional porcelain or ceramic tiles, bricks or concrete. All of these will be much harder and have more of a tendency for breaking or chipping.
For other soft options, there's alway outdoor carpet or artificial grass turf for patios. Artificial turf for patios will obviously give you the most natural look and there are numerous options for grass length, color and even padding.
Now that you know the options available to you, answering the question of "What is the best flooring for an outdoor patio?" is up to you - based on your budget and desires.