Where Do I Find Blue Floor Tiles?
By Lisa Hobbie Created: January, 2021 - Modified: January, 2021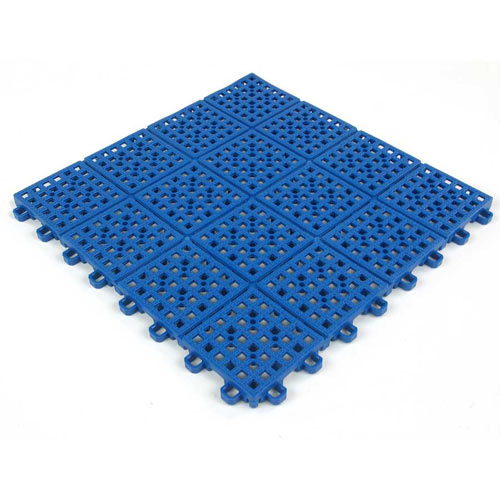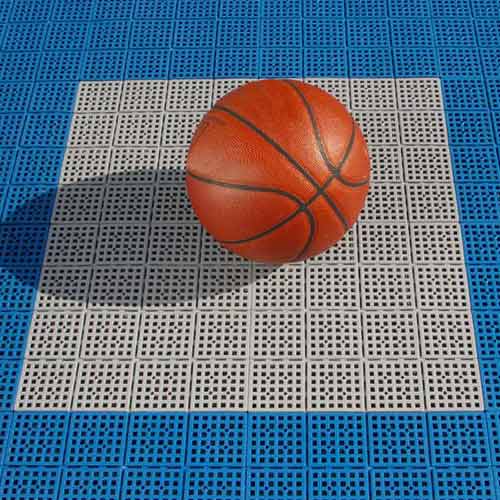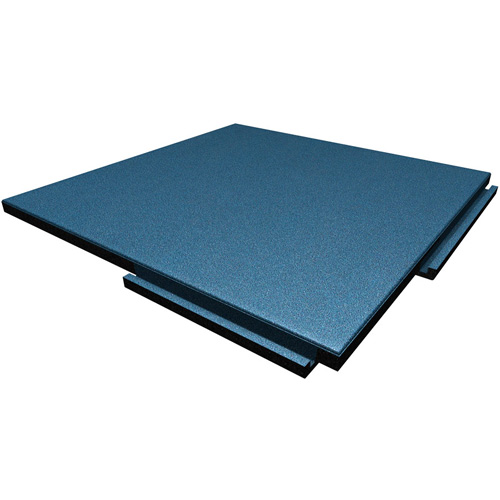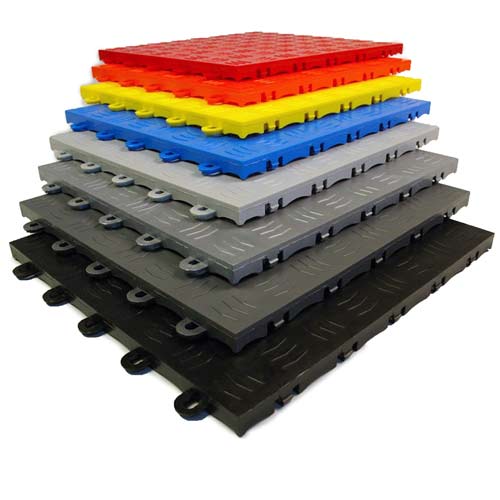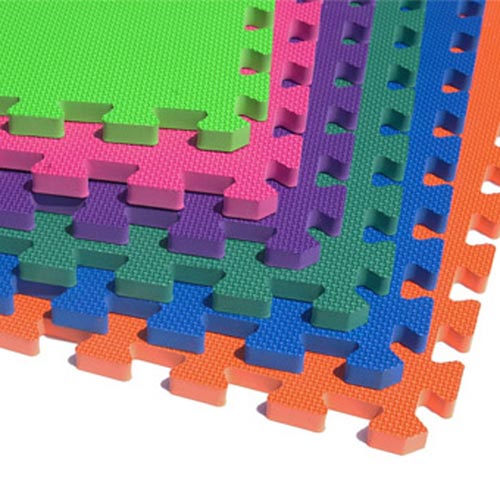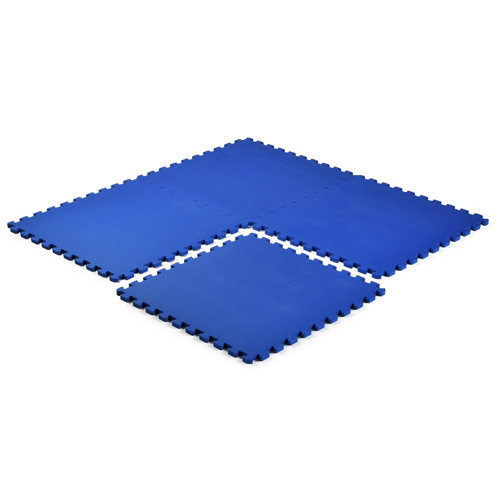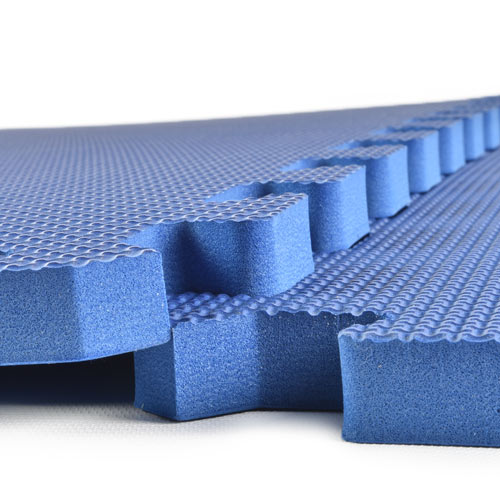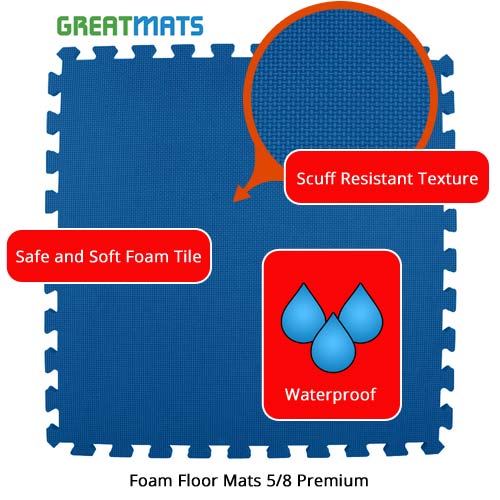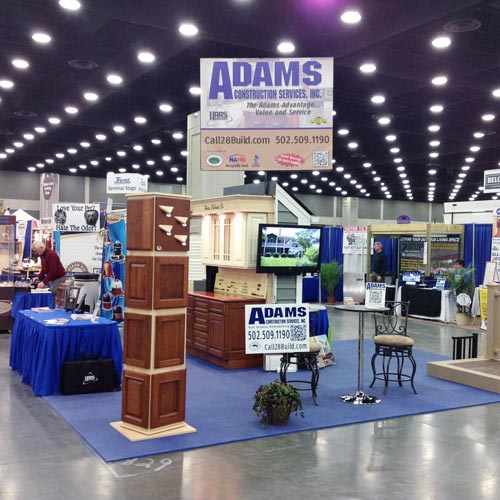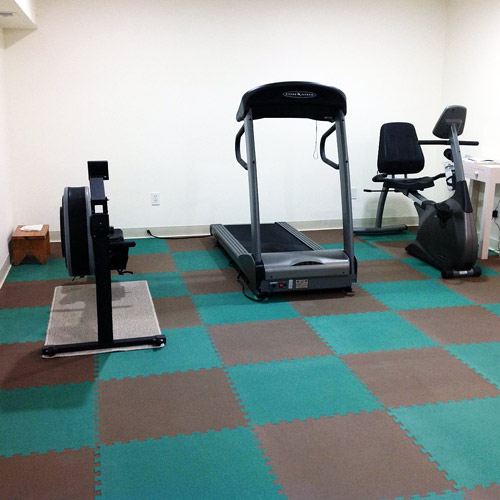 The color blue is one of the most widely used primary colors there are. Known to symbolize serenity, stability, inspiration, or wisdom, it also is said to be calming.
Using blue in a room, office, or any area of a house can really transform the look and feel of the space. Greatmats offers a variety of
blue floor tiles
, with the five following being among the most popular:
Among these products are options for indoor and outdoor applications. They are superior products and have many features and benefits, which we will highlight.
What Are The Best Blue PVC and PP Plastic Flooring Options?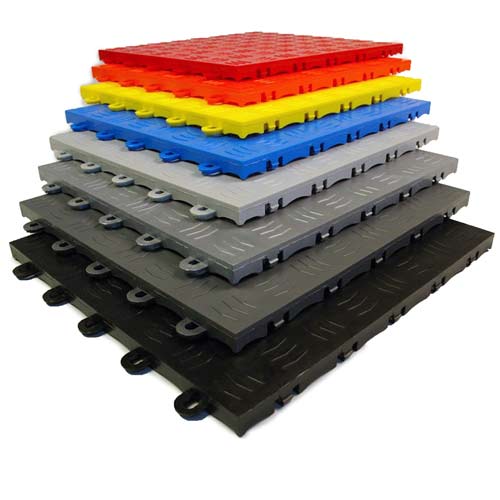 Diamond Garage Floor Tile
, although designed for use in a garage, is a super versatile flooring solution that is suitable for numerous applications. Made in the USA from virgin material, these blue floor tiles are also available in seven other colors. It is priced at less than $3 per square foot.
This flooring will not sink or divot when anything heavy is placed or driven on it, and it can endure even extreme use and abuse. Rated for 10,000 pounds, it can be used for garage floors, event floors, trade show floors, or other portable floorings. Featuring a tight-fitting snap-together connector system makes it an option that is easy to install.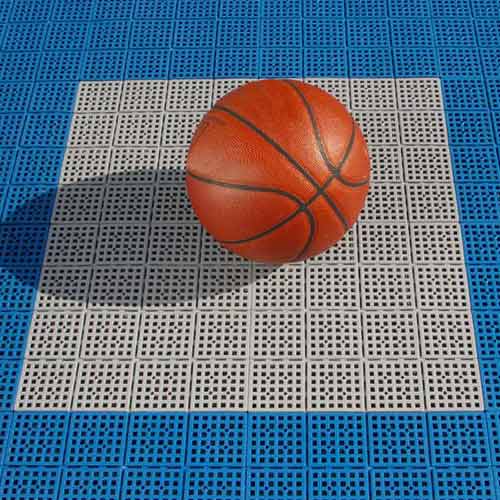 Outdoor Patio Tile
is a non-slip PVC tile product that comes in blue, as well as black, gray, and terra cotta. Outdoor patio tile is a versatile flooring solution that performs really well in numerous settings. These nonslip tiles are fast drying and feature a surface texture that makes it a safe wet area tile. Additionally, water will drain through the tile quite quickly, so it works well around pools, on outdoor decks, and any other space that tends to be wet and slippery. This tile is also designed to prevent the growth of mildew and mold by allowing for airflow.
These blue floor tiles feature an interlocking, lightweight design that makes installation a breeze. The PVC tiles are suitable for virtually any conditions, and they have been UV treated. They are super low maintenance, and easy to clean with a mop and household cleaner. The perforated tiles cost around $3.15 per square foot.
What Are The Best Blue Foam and Rubber Flooring Options at Greatmats?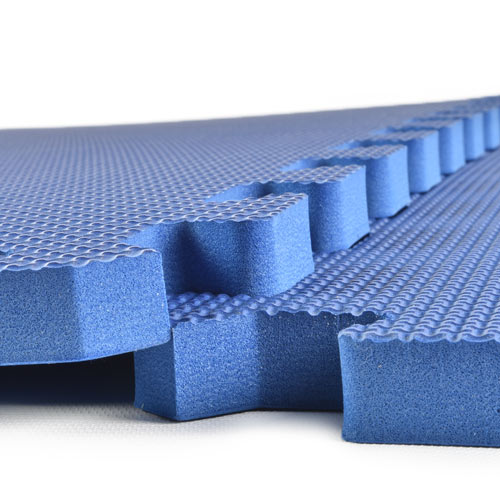 Foam Floor Mats
provide a lead-free and latex-free, waterproof flooring solution for a playroom, home gym, rec room, basement, and more. Available in numerous vibrant colors, including blue, they offer a soft, impact-absorbing cushion on which to sit, stand, work out, or play.
Featuring an interlocking design that allows you to simply press pieces together like you would a puzzle, there are no special tools or adhesive required for installation. These mats are made of top quality, EVA foam material, resulting in superior soft mats that offer a 1-year warranty against product defects. If properly cared for, they will endure use for 10 years or more.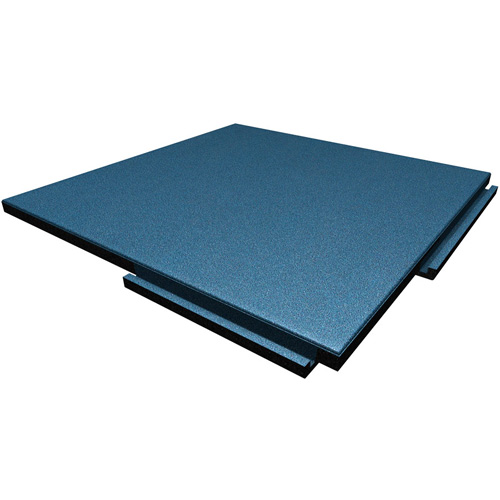 Sterling Roof Tile
is very high end and professional quality. These outdoor rubber patio tiles work well to surface decks, patios, and rooftops. They are durable, heavy-duty, and feature top-notch manufacturing. This system is priced around $8.50 per square foot.
Each square blue floor tile is 2 feet wide by 2 feet in length and features interlocking edges. It's very easy to install and simple to keep clean. Sterling tiles come with a lifetime limited warranty, so they will provide years of quality surfacing outdoors.
Interlocking Rubber Zip Tile
is a superior rubber floor tile that is engineered so intricately that the interlocking pattern virtually disappears as the tiles are installed. These rubber tiles feature 17 percent color - such as blue - and can be installed over hardwood, concrete, tile, or any smooth, hard surface. No special tools or adhesives are required.
The black with 17 percent blue floor tiles are made from 100 percent recycled rubber and a polymer binder. They meet and exceed requirements to be a LEED points product, and they are easy to clean and maintain. This product is a great flooring solution for home gym floors, professional sports floors, industrial flooring, weight rooms, golf areas, and locker rooms. It will cost less than $4 per square foot and provide years of quality flooring.
Greatmats - For blue floor tiles and flooring solutions!
Greatmats offers a wide variety of blue floor tiles and flooring solutions from carpet squares and other foam mat options to products with blue hues and undertones. If one of the highlighted products doesn't work for you, you can reach out to the team at Greatmats who can help you determine the flooring solution that is perfect for your space.