What Type of Flooring Controls Sound?
By Kyle Schurman Created: June, 2021 - Modified: September, 2023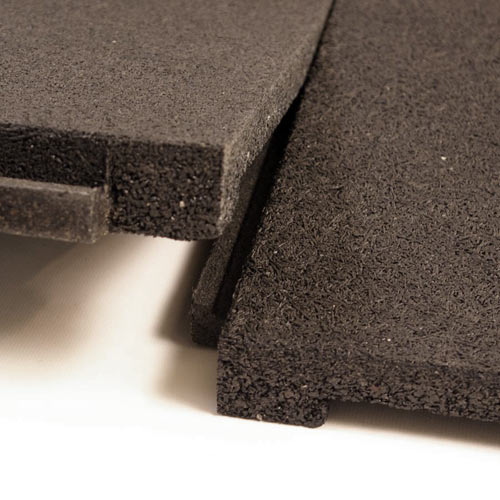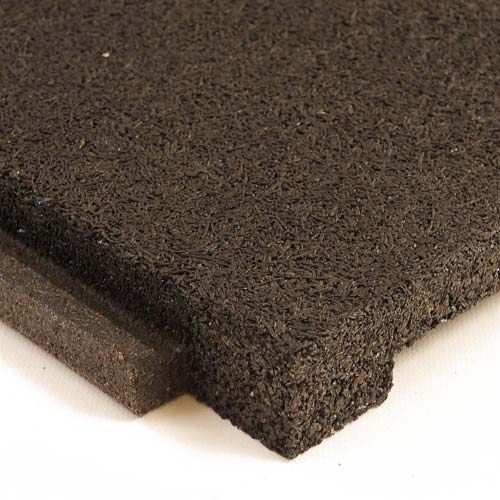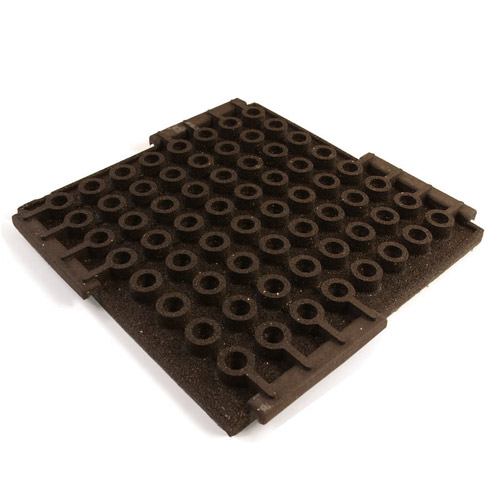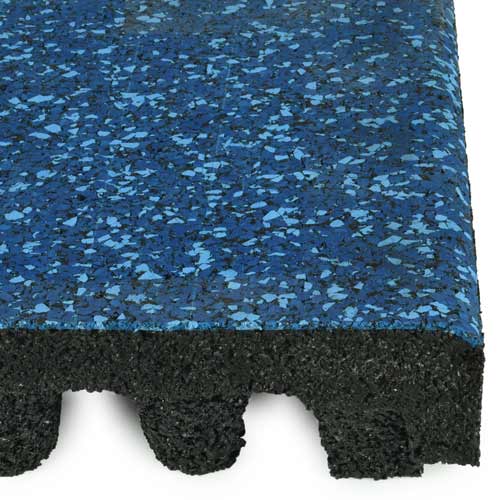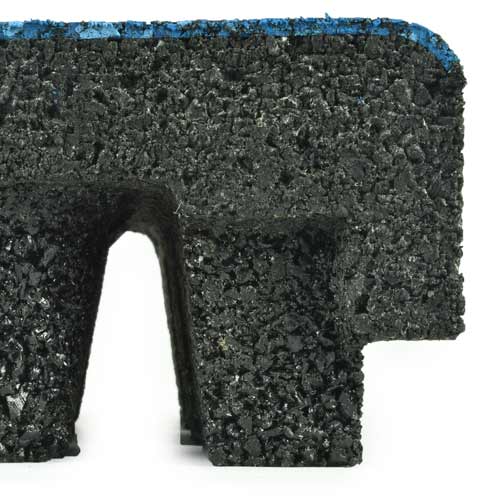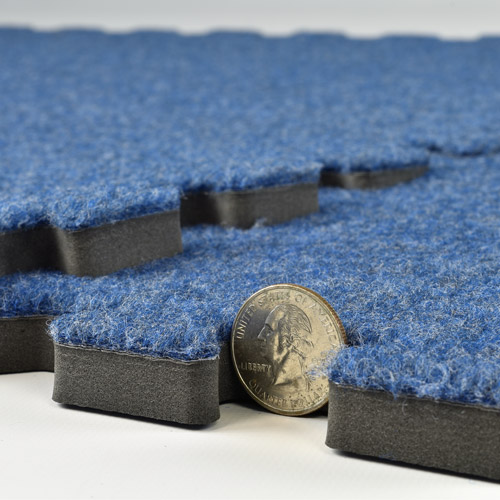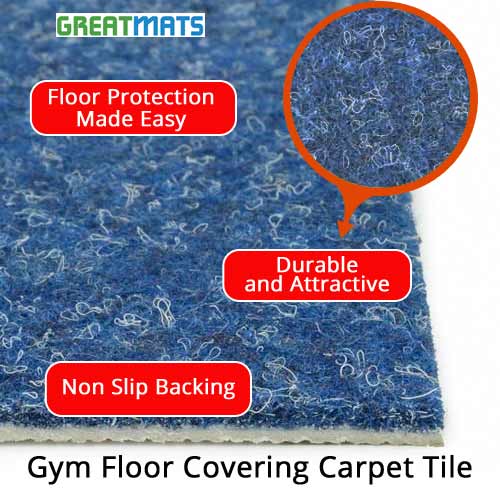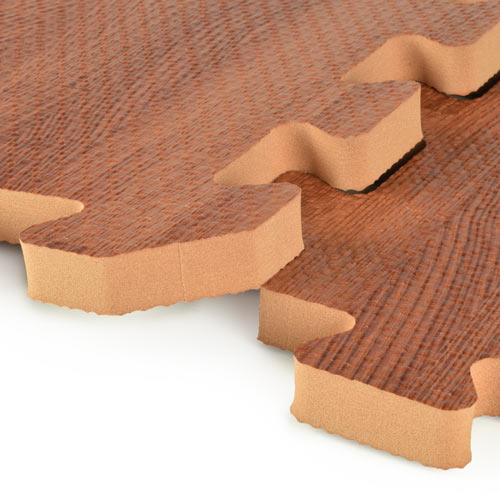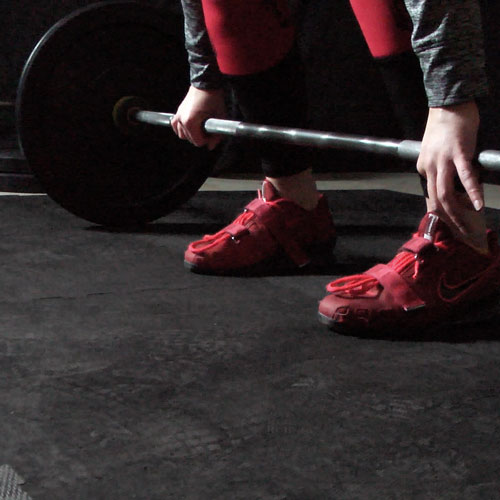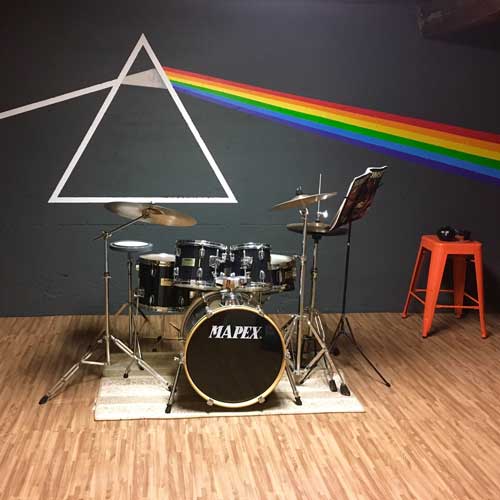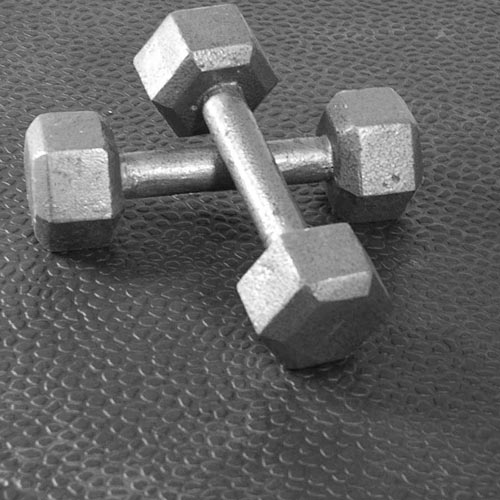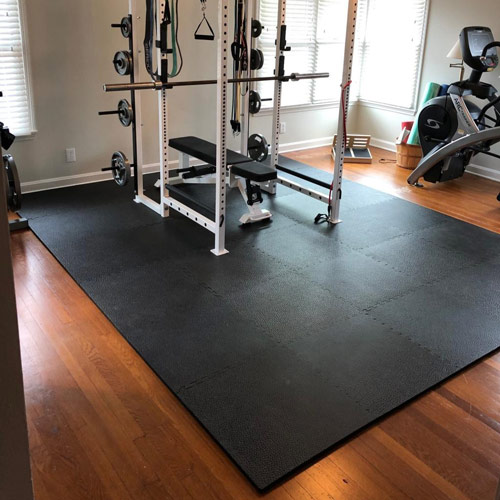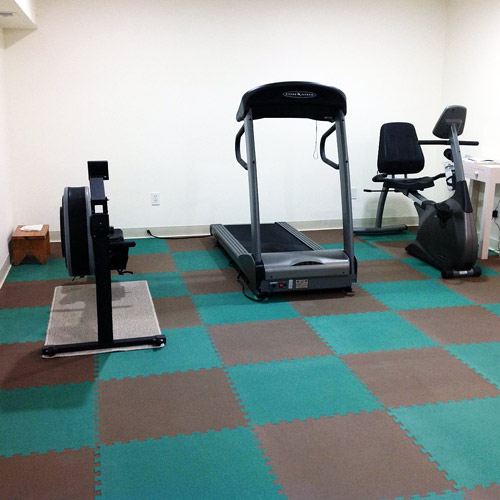 Sound-absorbing flooring is an important selection for uses like home and commercial gymnasiums, apartments, dance studios, and kids' rooms.
Some of the best materials to use in sound-deadening flooring include:
Rubber

Cork underlayments

Carpet

EVA foam
By placing this sound-absorbing flooring over the top of flooring in areas that generate a lot of noise, it cuts down on unwanted sound.
Hard floors like concrete, hardwood, laminate, and vinyl tend to create an echoing noise when used in a small space. Add in dance students using tap shoes or athletes banging gym equipment and weights against the floor, and the noise can become overwhelming inside the room.
The excessive noise may lead to problems for neighbors too. In a fitness center in a strip mall, a loud gym in one shop, for example, could create acoustical problems for other businesses in the building.
The same occurs in a home gym. If working out over a wood floor in a spare bedroom, the echoes can reverberate through the entire home. Placing sound-deadening flooring over the hard flooring surface can create an acoustic-friendly space for workouts.
Sound-deadening flooring can even help in a music room in the home. By using the flooring in conjunction with acoustic panels on the walls, the noise from band sessions cuts down significantly.
What Are Some of the Best Rubber Sound Absorbing Flooring?
Rubber serves as an excellent sound-absorbing flooring. It has enough impact-absorbing properties to cut down on the noise from heavy items banging into the subfloor. It naturally absorbs sound waves too, preventing them from echoing through the area and bothering neighbors.
Rubber is available in many formats, including as a roll, a mat, or a tile. This versatility makes it useful for both large and small coverage areas.
Rubber is popular as a DIY type of flooring, as it's easy to install. It works well in a workout space because it's easy to clean, durable, and slip resistant. When going over cold concrete in a garage or basement, it even provides some insulation properties.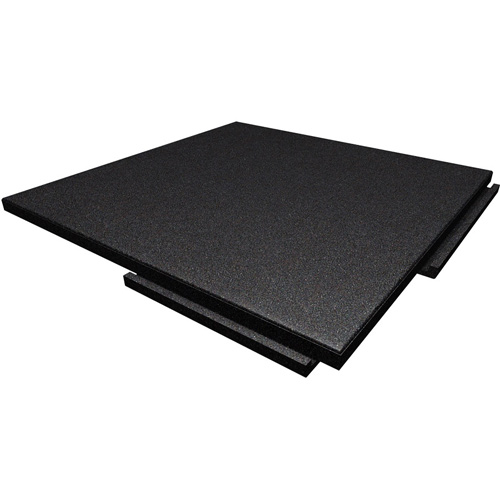 One of the thickest rubber tiles that work perfectly for sound deadening flooring is the Sterling Athletic Sound Rubber Tile.
It measures an impressive 2.75 inches in thickness, allowing it to stand up to large free weights being dropped on the floor. It protects the subfloor from the barbells, and it also virtually eliminates noise generation.
Each tile measures 2 by 2 feet and weighs 29 pounds. The tiles have slots on all four sides that allow the installer to connect adjacent tiles easily.
The
CrossFit Duluth gymnasium
in Duluth, Minn., installed these 2.75-inch Sterling tiles when moving into a new, larger space to cut down on noise and to avoid bothering other businesses in the area.
Part of the parameters of the lease for the gymnasium involved proving that the sound-absorbing flooring would work, making these Sterling tiles vital to the success of the business.
For a slightly thinner rubber tile that's a little easier to handle during the installation process, consider the
dBTile Gym Floor Tile Black
. It measures 2.5 inches in thickness, giving it a significant capacity to absorb sound.
Some commercial fitness centers and home gyms want the noise absorption properties of rubber, but they don't want an all-black floor. The
dBTile Gym Floor Tile Team Colors
makes use of color flecks in the rubber tile for a unique design option.
Each tile measures 2.5 inches in thickness, making it a high-quality sound-deadening flooring option. It is extremely durable, ensuring a long-lasting level of performance. It uses the Quad Bloks design to create a secure interlocked fit.
The color flecks in these tiles are made to resemble colors from popular sports teams from the professional and college ranks. These Quantum tiles will work perfectly in a man cave used for workouts all week and used for having friends over to watch the game on the weekend.
Some of the color options available in the high-density wear layer on the surface of these tiles include:
Vikings

Lions

Jays

Cardinals

Tigers

Cats

Gators

Raiders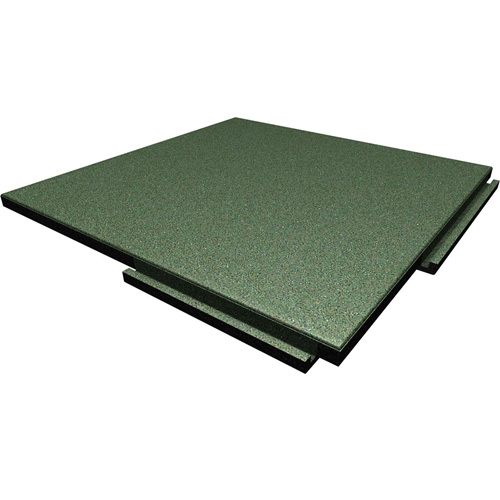 Another rubber flooring option with a few different colors available is the Sterling Athletic Sound Rubber Tile product. Each tile measures 2 inches in thickness, so it can handle the noise from dropped free weights easily.
The sides of the square tiles have slots that allow them to connect securely to adjacent tiles, leaving only clean, straight lines visible.
Some of the colors available include:
The tiles mix a few different shades of the primary color to provide an interesting contrast and look.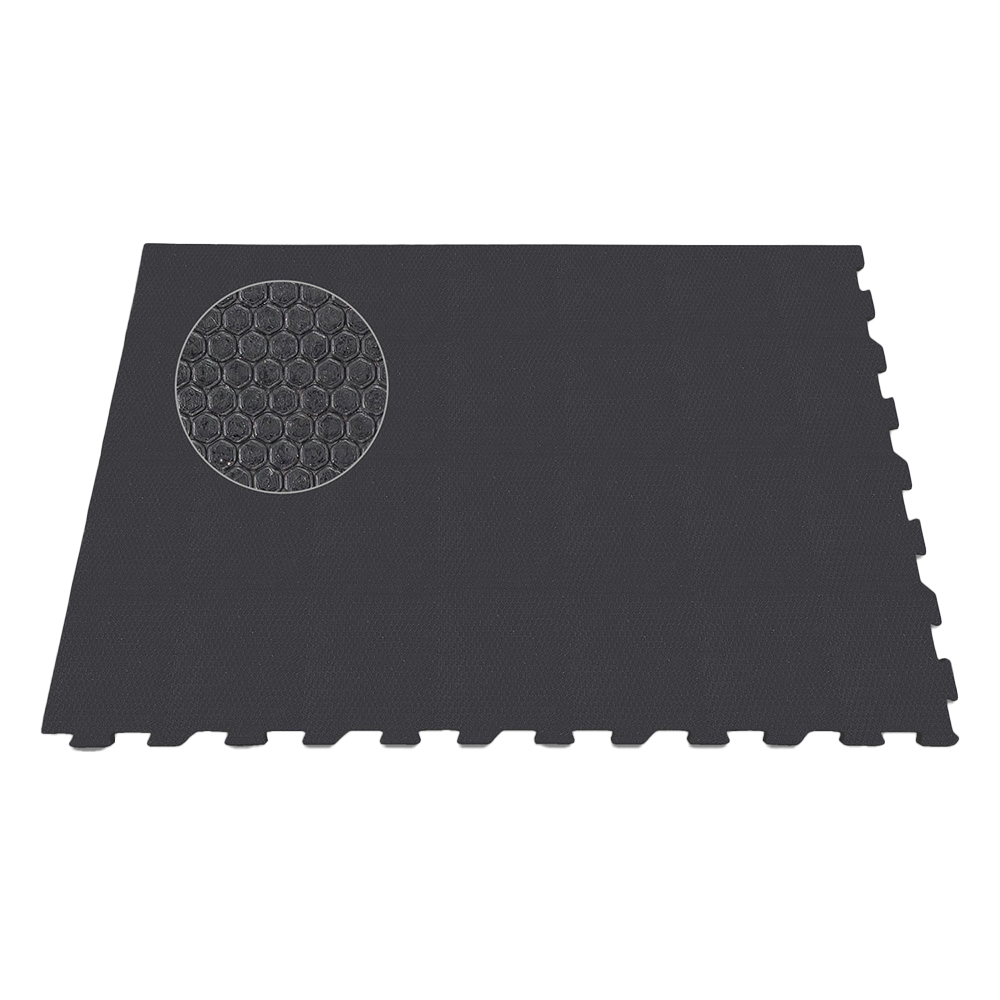 Extremely thick rubber tiles have quite a bit of weight, which can complicate a DIY installation job. For a thinner tile that still provides a high level of noise absorption, the Sundance Mats Interlocking is a popular selection.
These tiles carry a coverage size of 4 by 6 feet, which is more like rubber horse stall mats. At 3/4 inches in thickness, installers can set these tiles into place a little easier than a thicker mat of similar size.
Typically, a 4x6 rubber mat will have flat edges. These Sundance mats set themselves apart, however, by offering puzzle-style interlocking edges that ensure a tight fit and a secure layout over a big space. The mat design limits vibration and noise transfer.
Does Underlayment Work As Sound Absorbing Flooring?
For homes and businesses that want to lay out a ceramic or wood floor but also want to cut down on noise, a sound underlayment is a great choice.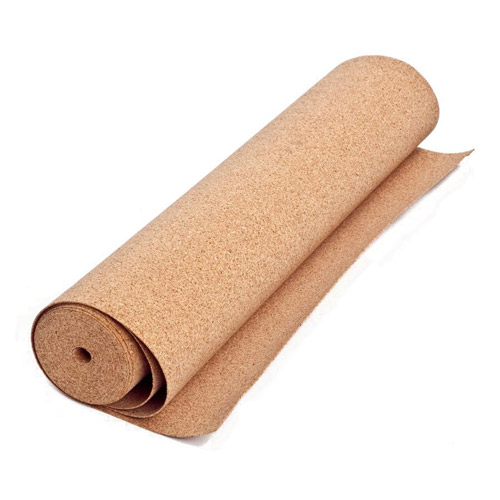 Place the Cork Underlayment Roll underneath the ceramic or wood to generate a space that's ideal for workouts. This underlayment provides cushioning as well as noise absorption. (It also will work under stone flooring tiles.)
This is a commercial-quality roll of underlayment consisting of cork. Each roll measures 3 mm in thickness (about 1/8 inch).
The Cork Underlayment is a large roll, measuring 4 by 50 feet, so it will cover a big space cost-effectively.
Does Carpet Work As Sound Deadening Flooring?
Carpet tiles will work for a few different spaces where echoing noise can be problematic. It cuts back on noise reverberation while delivering warmth and style to the flooring.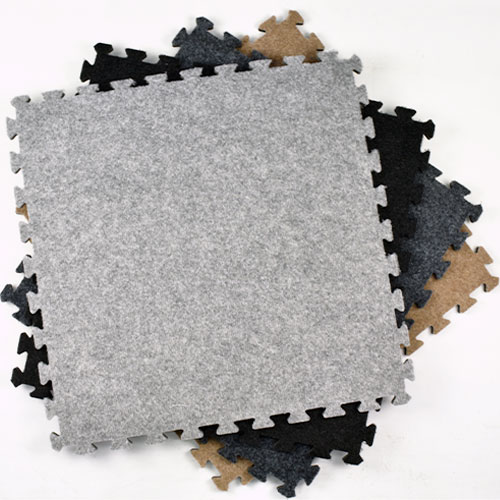 A popular selection is the Royal Interlocking Carpet Tile, which consists of a foam backing with the carpet layer attached. These tiles use an interlocking edge that resembles a jigsaw puzzle, which ensures a tight fit without the need for adhesive.
Customer Linda of Leavenworth, Wash., laid out these tiles in a play area for her grandchildren. They provided insulation against the cold subfloor, while also cutting back on noise generation.
Inside a school, church, or athletic club gymnasium, where the space may host both athletic and non-athletic events, covering the hardwood with the Gym Floor Covering Carpet Tile is a great idea.
The tile covers the hardwood, protecting it from foot traffic and from potential scrapes from a chair or table. It also will catch spills.
The
Upper Columbia Academy
in Spangle, Wash., appreciates the ability of these tiles to cut down on noise during events like graduation ceremonies, weddings, and concerts, providing a more favorable acoustical experience.
The large open space of a gymnasium lends itself to echoing sounds during events, especially with the hardwood floor exposed. But these carpet tiles simply lay over the top of the hardwood without the need for adhesive, absorbing noise.
They have straight edges, so adjacent tiles slide against each other. Several people can work to cover the entire gym floor in less than an hour, as each tile covers 21.5 square feet.
What Is the Easiest Noise Absorption Flooring to Install?
EVA foam has a number of benefits for those seeking a DIY installation. EVA foam tiles often make use of puzzle-style edges, which greatly simplify the installation process.
EVA foam is lightweight, yet it has a high level of durability and cushioning. It also absorbs noise successfully, so it works well in a home gymnasium or a fitness center.
Foam doesn't quite have the durability to stand up to free weights and barbells like thick rubber. But it has benefits in locations where the demands on the flooring are not quite as punishing.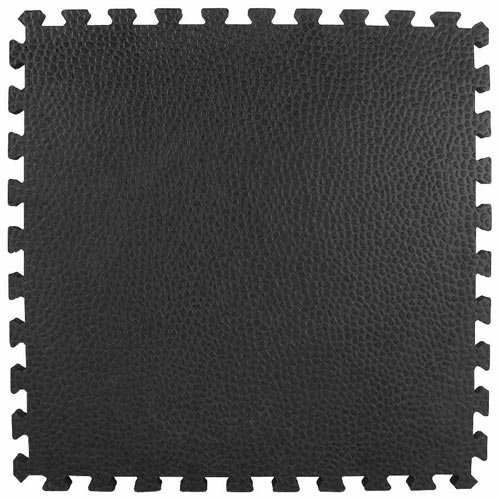 A popular selection is the Pebble Gym Floor Workout Fitness Tile, which offers an extremely dense EVA foam design. This allows it to stand up to the weight of exercise machines without suffering permanent damage.
These tiles, available in black, provide an excellent level of traction with the pebble top texture.
Customer Owen of Park Ridge, Ill., vouches for the noise insulation these tiles provide. He installed them underneath an air conditioner condenser in a deck area, cutting down significantly on unwanted sound.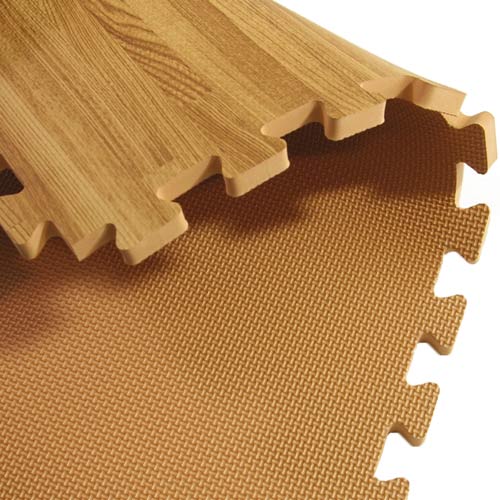 For those who prefer a wood grain look in an interlocking EVA foam tile, the Reversible Wood Grain Foam Tiles work nicely. These tiles have six different faux wood stain color options on the top side with a scuff-resistant tan color on the opposite side.
Each tile is waterproof, making it ideal for installation in a sweaty workout room.
It also works well in a laundry room, according to customer Martha of Evanston, Ill. She laid out this floor in her laundry room, protecting the subfloor from wet laundry or a leaky machine, while also cutting down on noise from a spinning washer or a vibrating dryer.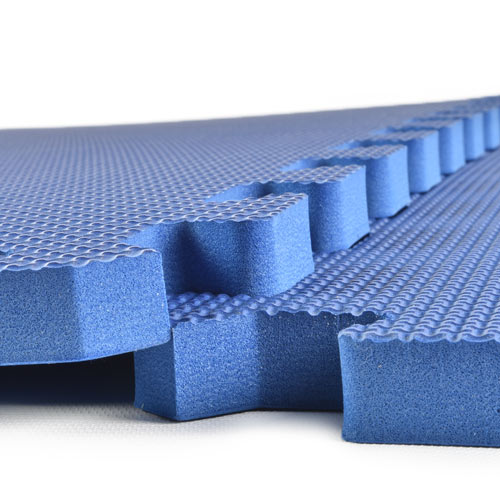 To limit noise in a kids' playroom, while also providing a cushioned space for roughhousing, the
Premium Foam Kids and Gym Mats
is a great choice. This tile measures 5/8 inches in thickness in a lightweight design that's easy to install.
It is available in more than a dozen different colors to create a fun, vibrant space that doesn't have excessive noise.
Customer Thomas of Middletown, Del., created a room in his basement for his kids to take online classes. He even hung these tiles on the wall to ensure the area would be quiet for taking classes without interruption from other noises occurring in the rest of the house.