Do You Need Special Flooring for a Fitness Room?
By Kyle Schurman Created: March, 2021 - Modified: October, 2023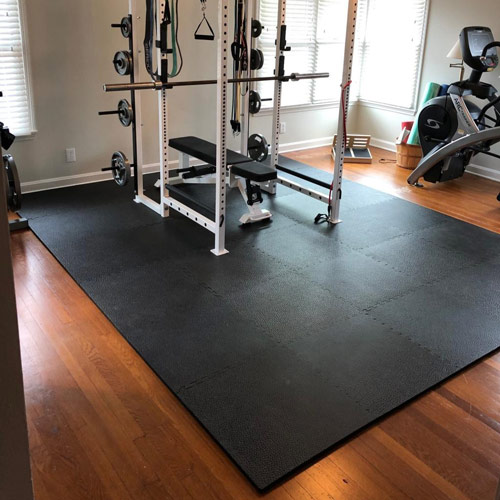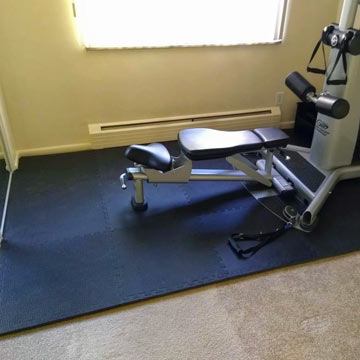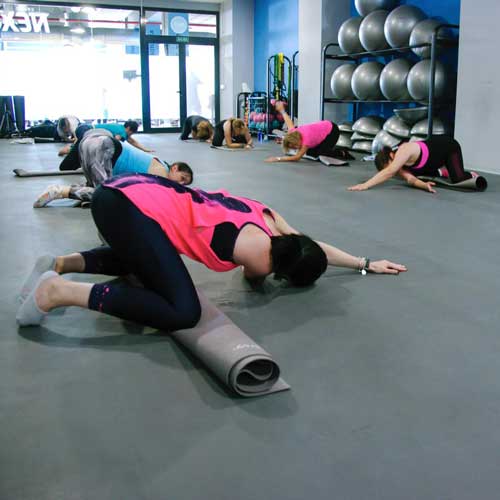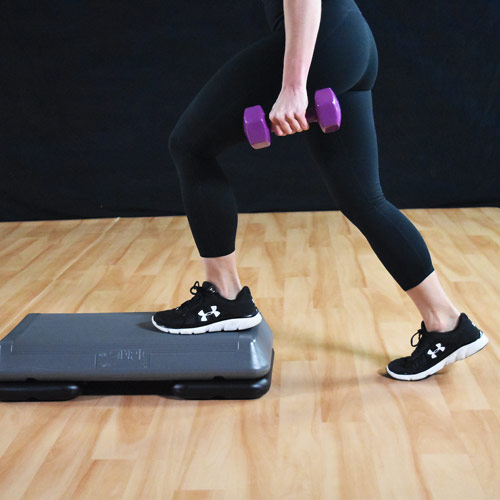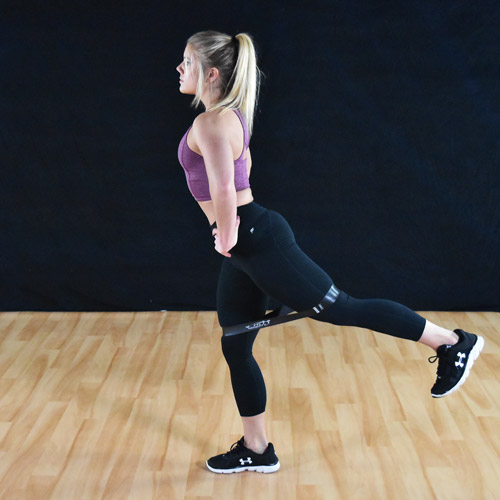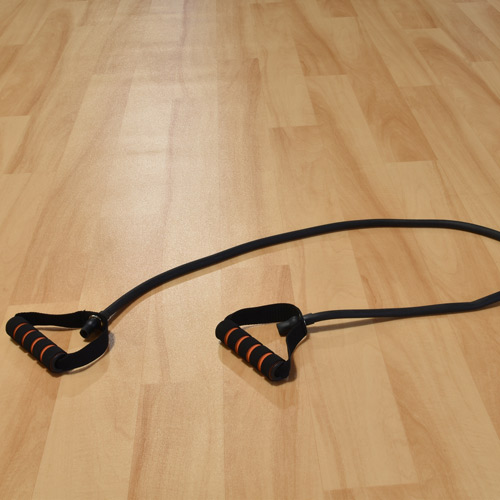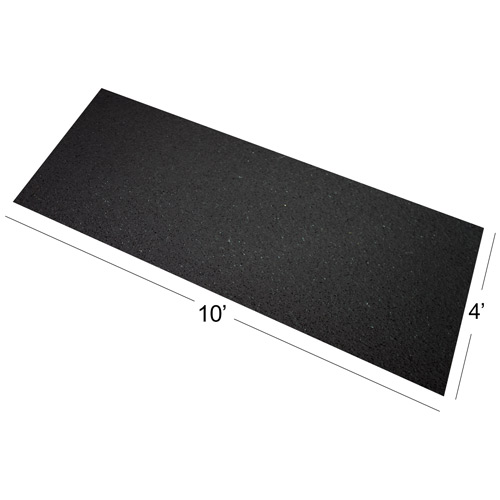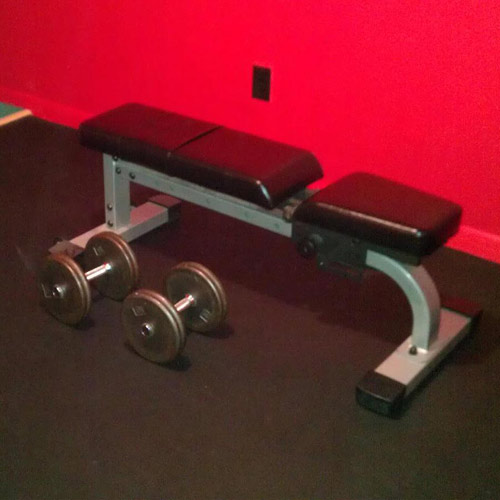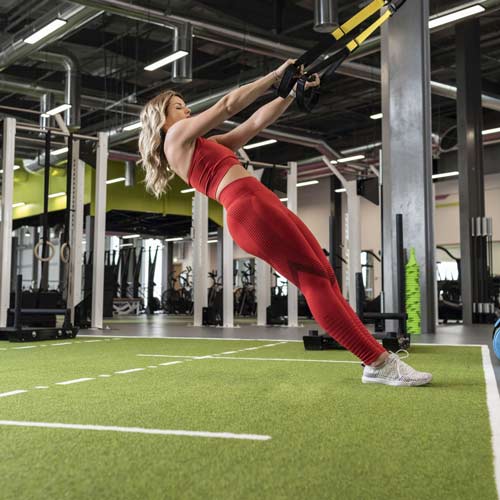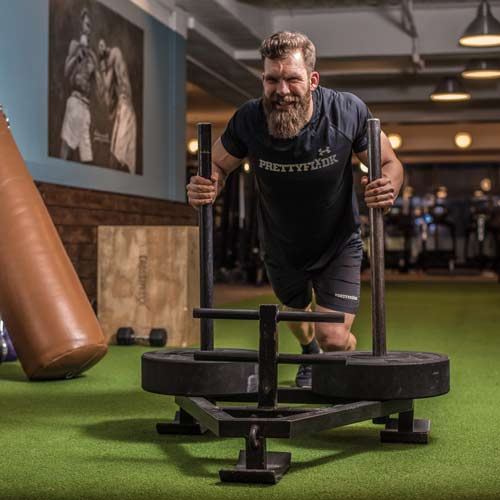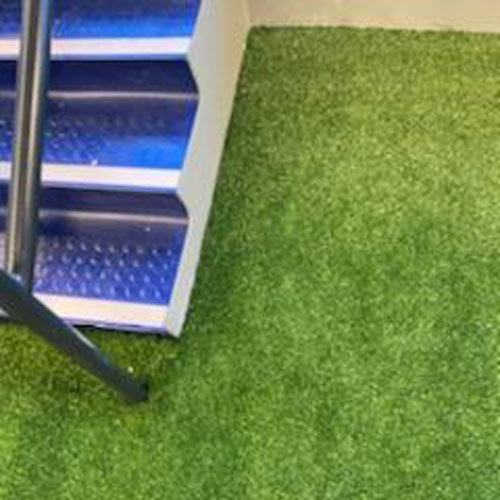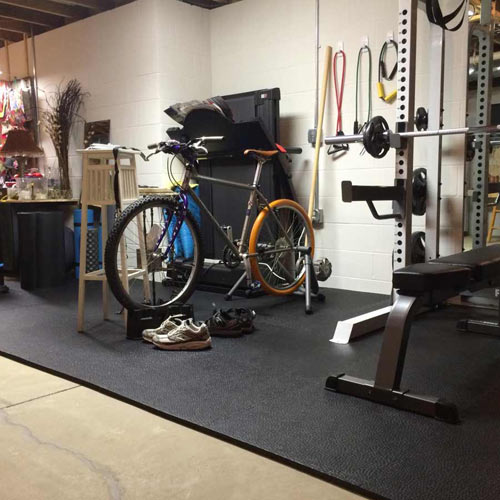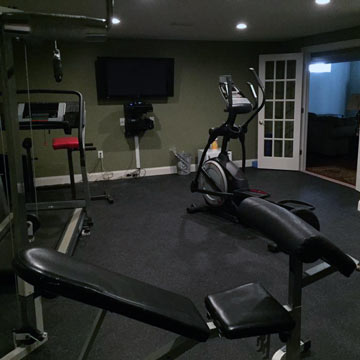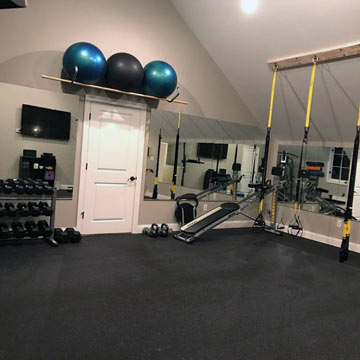 When looking to create an exercise room at home, at a church, at a school, or at a commercial studio, having the right fitness room flooring makes a significant difference. Certain flooring materials match up well with specific types of exercises, so installing the right floor in a newly created fitness room is important.
Some of the types of materials that will work best as fitness room flooring include:
EVA foam

Rubber

Artificial turf

Vinyl
Finding the right fitness room flooring for sale can make all the difference. It can provide protection for athletes from a hard concrete subfloor, delivering just the right amount of cushion for the impact on lower body joints. Some workout floors have a bit of texture to them, giving athletes a sure footing for a safe exercise session without worrying about a slip.
For areas where exercise machines, workout equipment, and
free weights
could be in use, the right fitness room flooring will provide a protective layer to guard the subfloor against potential damage. Should athletes sweat or spill water, the exercise floor over the top can keep the subfloor from becoming wet, resisting the formation of odors.
What Are Some Advantages of Foam Exercise Floors?
Foam is a popular choice as fitness room flooring because of its ease of installation, cushion, and versatility. It works to provide cushioning for many kinds of workouts, and some varieties can also stand up to the weight of exercise equipment sitting on it.
The mixture of cushioning and stability in
EVA foam
flooring drew
413 Fitness
to install the
Martial Arts Premium Karate Mats
in its studio in Indianapolis, which specializes in boxing-based fitness classes for those with Parkinson's.
The studio needed a style of flooring that yielded a sure footing for workouts but that also protected participants after a fall. At 1 inch in thickness, these puzzle edge square mats have a high level of cushioning. They're easy to clean after workouts as well.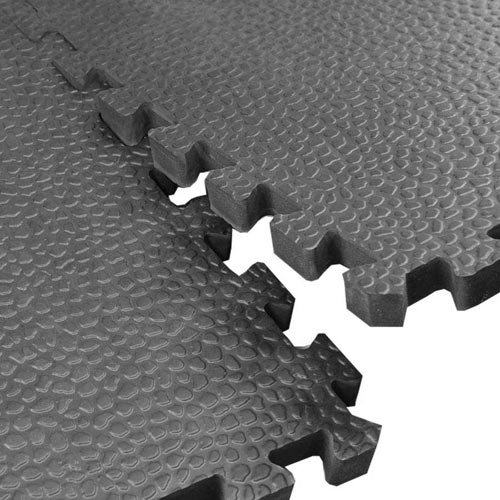 A highly durable EVA foam tile is available in the Gym Floor Pebble Workout Fitness Tile product. It has a pebble-style texture on the top of the tile, providing athletes with just the right amount of traction for workouts, and guarding against slips.
These 3/4-inch thick lightweight tiles are extremely tough, meaning they can support the weight of workout equipment safely while maintaining their integrity.
Is Rubber a Cost Effective Fitness Room Flooring Option?
Rubber is another highly popular material for use in a home or studio setting for workouts. It carries a lower cost per square foot of coverage than the majority of materials used in exercise floors while ensuring a long-lasting layout.
Rubber is a heavier type of floor than foam or other designs, which can complicate the installation for some people. Because of the heft of rubber, installers do not need adhesive to keep the floor in place - in most cases, which is a significant advantage for those seeking a semi-permanent or temporary flooring option for workouts.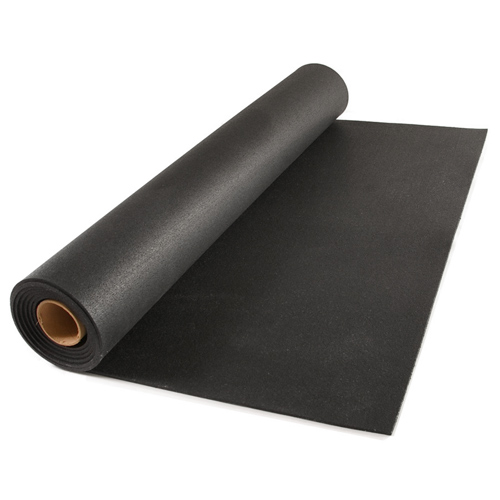 Consider Rubber Flooring Rolls for home fitness rooms. These rolls are a convenient way to a good-sized space in one piece. This roll measures just 1/4 inch in thickness, which keeps the weight down without sacrificing durability and protection for the subfloor.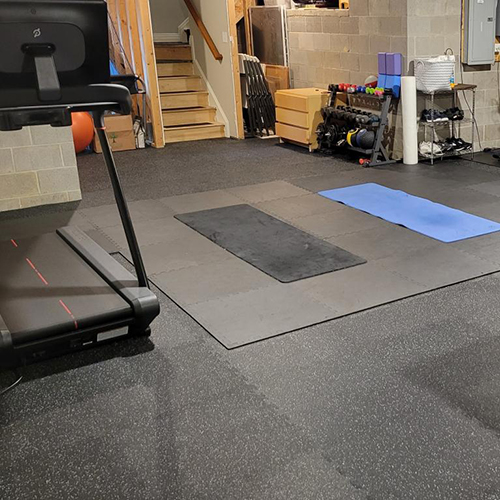 For those who prefer a tile format in rubber fitness room flooring, the Interlocking Rubber Floor Tiles has an interlocking system that ensures a secure fit between tiles without the need for adhesives. Each tile measures 2x2 ft., so covering a large workout space doesn't take very long.
Is Artificial Turf a Good Workout Flooring?
Studios that host a wide range of workouts, including sled workouts or sprint exercises, appreciate the versatility of artificial turf workout floors.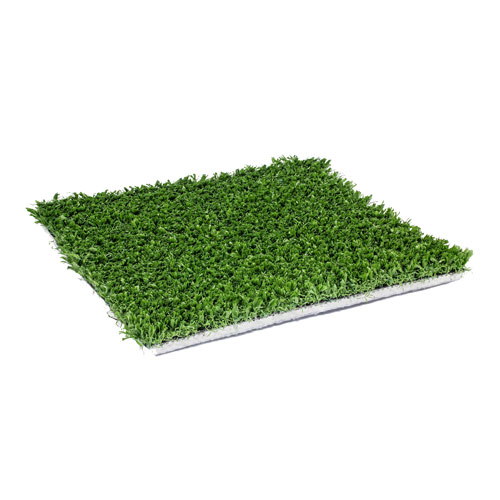 The Fit Turf Indoor Artificial Turf delivers a cost of less than $3.90 per square foot of coverage, making it an economical choice. The artificial turf layer adheres to a cushioned foam layer underneath, yielding the soft surface area athletes need to protect their hips, knees, and ankles from a concrete subfloor.
As an American-made product, gymnasium owners can trust the build quality and the materials used to create these artificial turf rolls, which offer a high level of tear resistance.
Are Cushioned Vinyl Rolls Good for Gyms and Athletic Studios?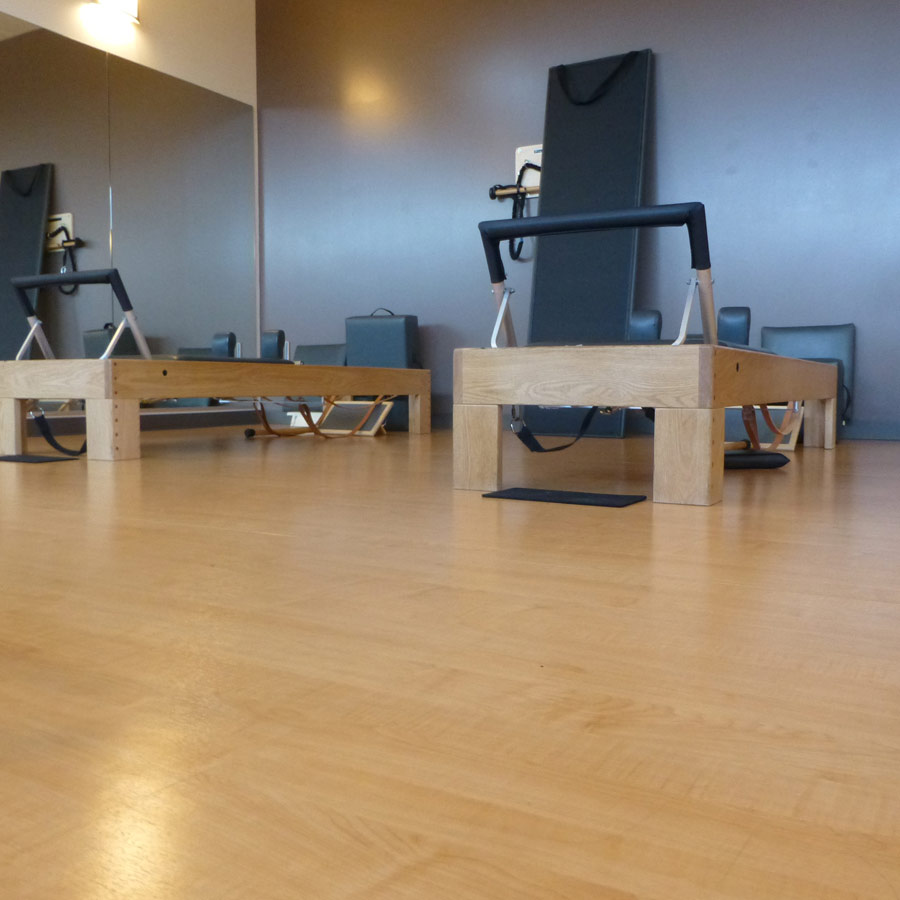 Another highly versatile type of flooring for commercial gymnasiums and athletic studios is the LonWood Performa Full Bolt. This vinyl roll has a top layer that resembles wood planks, giving the studio a professional look at a fraction of the cost of real gymnasium hardwood.
The biggest benefit of the LonWood Performa vinyl roll is the foam backing layer attached to the surface vinyl layer. It provides just the right level of cushioning for all kinds of athletic workouts while delivering the stable footing athletes need.
Vinyl is an extremely durable type of flooring for all kinds of use cases, and this LonWood Performa roll offers a 15-year-limited manufacturer warranty.