What Is the Best Free Weight Gym Flooring for Home?
By Paige Cerulli Created: July, 2017 - Modified: March, 2021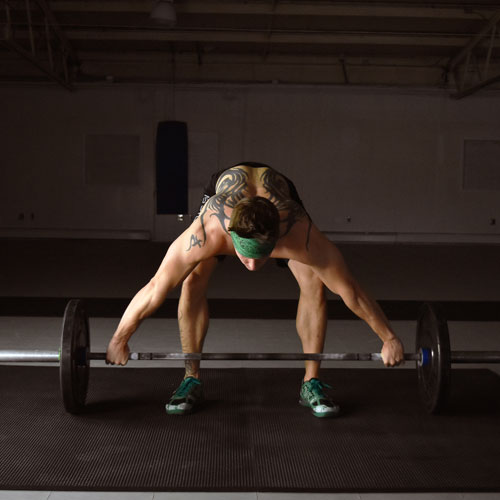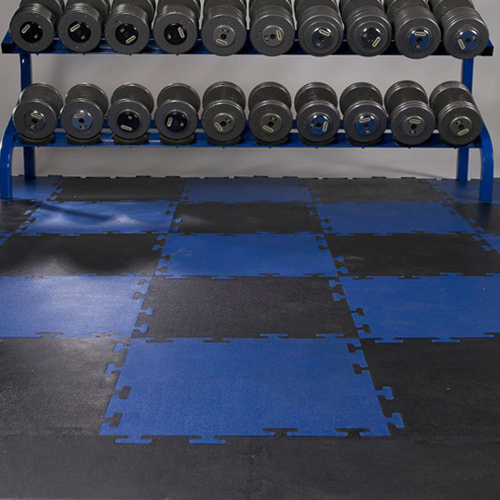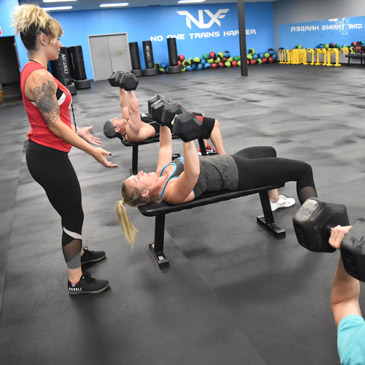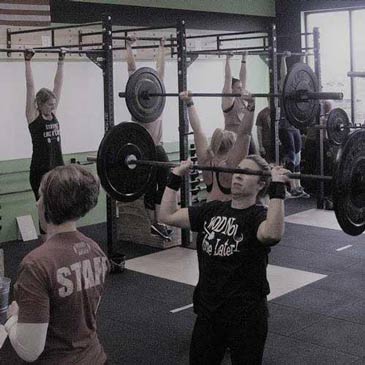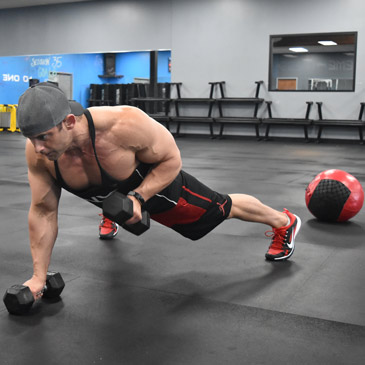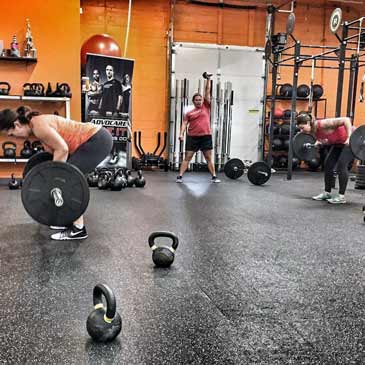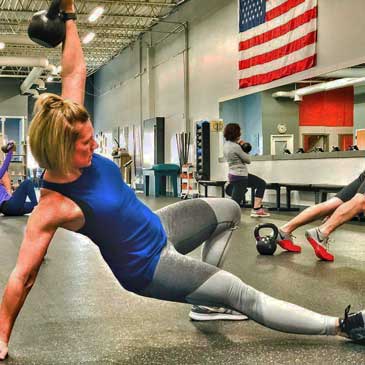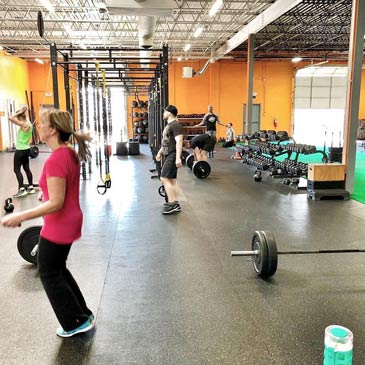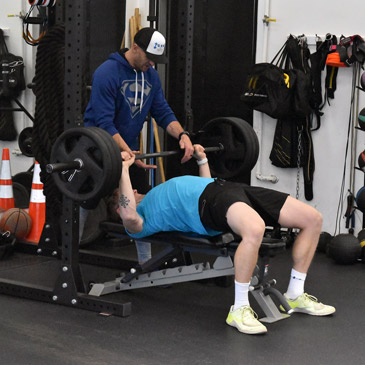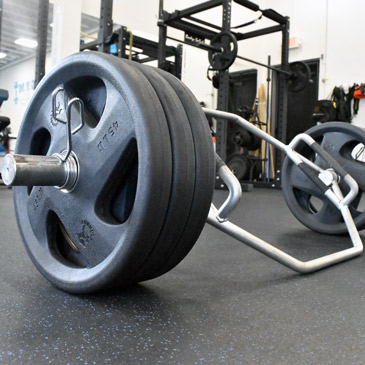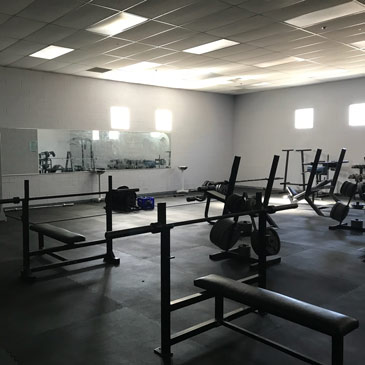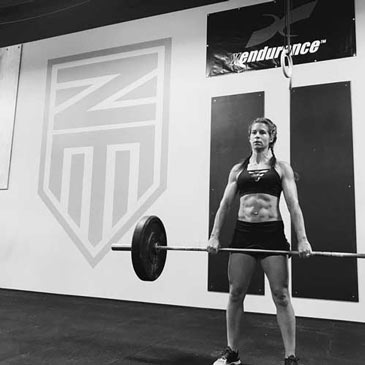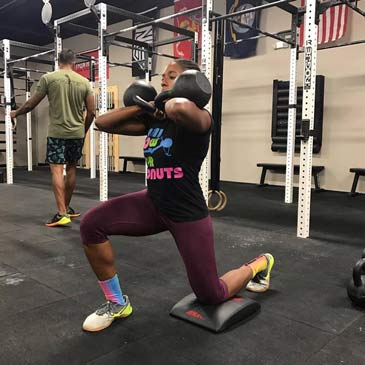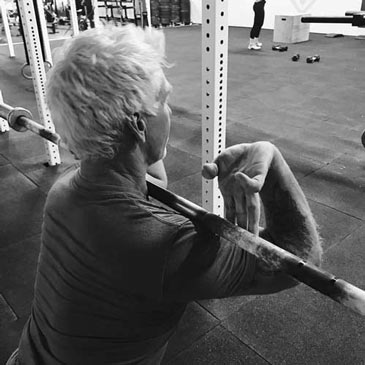 Using free weights on a concrete, hardwood, or other type of floor can result in damage and expensive repairs. Even if you're careful, it's still possible that you'll drop a barbell or dumbbell at some point. Weight racks hold significant weight, and they can damage your floor, too.
Investing in gym flooring for weights can help to protect your subfloor, so you can focus on your workout instead of worrying about potential damage. Rubber weight room flooring creates a barrier between your weights and your subfloor. It also offers the benefit of being relatively inexpensive and easy to install.
Rubber flooring for weightlifting is available in various thicknesses and designs. With rubber rolls, interlocking tiles, and straight edged mats, you can choose the option that's right for your free weight room.
Rubber Flooring Rolls for Free Weights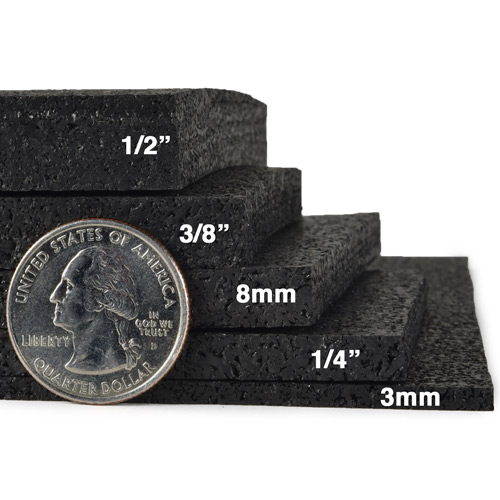 Rubber rolls make an ideal weightlifting floor for many reasons. They're often the least expensive option per square foot, so they're ideal for use in larger rooms. Keep in mind that the sheer weight of the rolls does make rolled rubber somewhat difficult to install, so plan on having plenty of help available if you're installing the flooring yourself.
The flooring thickness right for your needs will depend on the weights that you're using. For lighter handheld weights, ¼ inch rubber will usually suffice. For most applications, though, we recommend an 8mm or 3/8 inch thickness. Half-inch rubber is best for weights over 100 pounds.
Rubber Mats for Heavy Weightlifting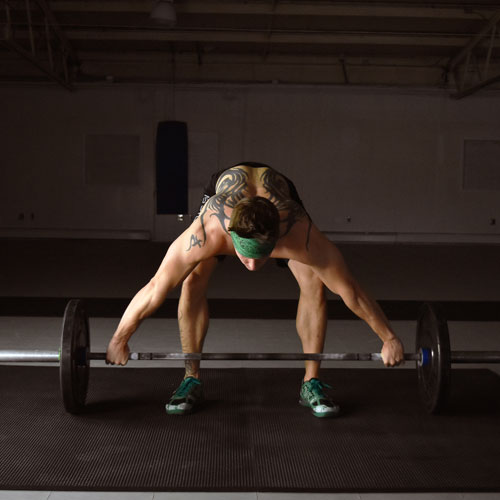 When you're using heavy weights – and possibly dropping them – you'll need to invest in a rubber mat or flooring option that's at least ¾ inches thick. Free weight mats come in thicknesses in excess of 1 inch, and you can use them with almost any type of weights. These mats can be laid on top of existing flooring, adding extra durability to the areas where you need it most.
Some people prefer to use horse stall mats underneath their lifting platforms, since these mats are thick and highly durable. They're also relatively inexpensive. While horse stall mats can absolutely be used for weightlifting, they tend to give off a stronger rubber odor than mats designed for indoor use.
Our 4x6 foot ¾ inch Eco Rubber Gym Mats offer a practical alternative. These weight mats feature similar dimensions to horse stall mats, but are specifically designed for indoor use.
Specialty Weight Room Rubber Tiles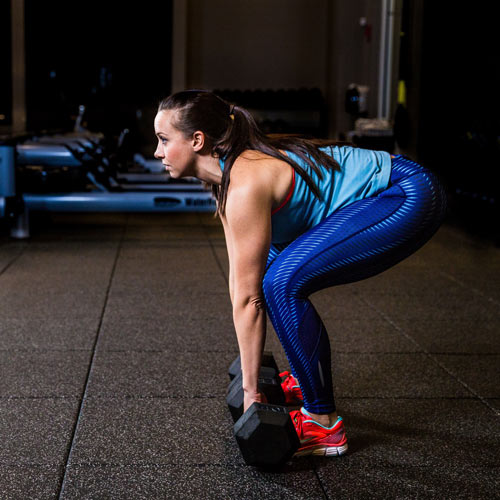 Specialty weight room rubber tiles can create some of the best home gym floors. Conveniently sized, these interlocking tiles are easy to install, and they result in minimal waste for smaller home areas.
They can be quite thin and economical, but they're also available in thicknesses up to 2.75 inches. Some tiles provide a sound dampening support system designed to withstand heavy dropped weights. Some of these tiles also interlock like puzzle pieces, while others have u-hook hidden interlocking systems.
Options like the Geneva Rubber Tile ½ Inch are suitable for use in home and commercial gym floors. They're made of recycled rubber and have a low odor.
If you're looking for a tile with increased strength and durability, consider the Sundance Mats 2x2 Ft x ¾ Inch Interlocking Black tiles. These tiles are economically priced but are highly durable and suitable for weight rooms, gym floors, and more. They feature a pebble top surface texture for maximized traction, contributing to athlete safety.
What is the best flooring for a weight room?
Rubber flooring is the best option for weight rooms. Non-vulcanized rubber is water-resistant, while vulcanized rubber is waterproof, making these products easy to clean. Rubber is also highly durable and can help to absorb the shock that dropped weights generate.
Rubber flooring is available in multiple forms, including rolls, tiles, and mats. It's economical and often made from recycled rubber, so it's an eco-friendly addition to your professional or home gym.
What will protect my floor from dropped free weights?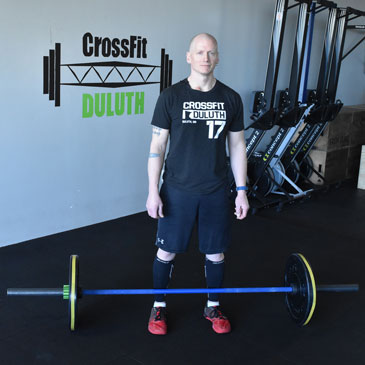 Rubber flooring can help to protect your subfloor from dropped weights and potential damage from weight racks and other heavy gym machinery.
Rubber is versatile and can often be dry laid directly over your existing flooring. For rubber flooring to be effective, it needs to be a thickness that's appropriate for the type of weights that you're using. If you plan to drop weights intentionally, be sure to have rubber flooring at 3/4 inch in thickness.
How thick should my free weight mats be?
Weight room mats and rubber flooring come in multiple thickness options. The thinnest options are typically ¼ inch rolled rubber. This thickness is only appropriate for use with very light weights.
Rubber matting that's 8mm or 3/8 inch thick offers a bit more protection. It's suitable for use with free weights that are 50 to 75 pounds. If you'll be using weights over 100 pounds but won't be dropping them, then ½ inch rubber flooring can offer your floors the protection you need.
When you're dropping weights over 100 pounds regularly, you'll want to invest in flooring that's at least ¾ to 1 inch thick. Some interlocking tiles are designed to reduce vibration and noise transfer as well. These are typically at least 2 inches thick and have a specially designed support structure built into the rubber tiles.