Fit Turf Indoor Artificial Turf Padded Green 5 mm per SF
Durable indoor field turf
High tear resistance
Made in the USA
Handling Time Estimate: 11-14 Working Days

Field Green
Roll Calculator
Note: Material Width for this Product is 15' wide
Rolls are cut to 15 ft minimum
Option 1

Option 2

Custom Roll Length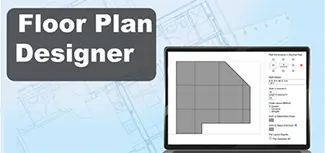 Durable indoor field turf
High tear resistance
Made in the USA
UV resistant
5 mm foam backing
Pile height .75 inch
Slit-film and thatch
Available by the square foot, in 15 foot widths

Fitness Centers, Indoor Batting Cages, Small Indoor Field, Facility Walkways, Gym sled turf
NOTE: This item is a custom order and is not returnable.
Fit Turf Indoor Artificial Turf Padded Green 5 mm per SF - Attached foam backing
Fit Turf Indoor Artificial Turf Padded Green 5 mm per SF is great for indoor turf sleds in gyms and fitness centers. Made for intense indoor workouts.
Use Fit Turf for any of the following sports and athletic activities:
Soccer
Field Hockey
LaCrosse
Football
Ultimate Frisbee
Kickball
Badminton
Sled Work
Weight Training
Speed and Agility
and more!
Field Green Artificial FIT Turf Roll, Custom Sizes Available
For fitness centers and athletic training facilities that specialize in intense workouts, our Field Green Artificial FIT Turf Roll is the ideal selection for the flooring. This is one of the toughest artificial grass floors available, but it still delivers comfort and safety for athletes.
As a Made in America product, customers can trust that our roll of artificial grass is going to yield safe materials for almost any use case. If athletes will be laying on the floor, for example, the materials in use are safe on the skin.
In workouts where athletes may fall to the ground or slide across the faux green grass, the materials in use with this FIT turf are non-abrasive versus other types of turf materials. This reduces the possibility of the athlete suffering from painful turf burns during an intense workout.
Durable Style of Artificial Grass
Our manufacturer follows extremely tight measurement tolerances, so customers can rest assured they are receiving the highest quality floor. This turf carries a five-year limited manufacturer's warranty, and most customers receive a far longer usable lifespan with proper maintenance.
The turf consists of slit-film fibers and thatch fibers, which last a long time, even when used on a regular basis. The turf materials can stand up to almost any kind of shoes, although the manufacturer recommends against using long spike track shoes that could puncture the foam backing layer.
At 5 mm in thickness (about 1/5 inches), the foam layer yields just the right amount of cushioning to keep athletes feeling fresh. By protecting the knee, ankle, and hip joints of the athletes, they will be able to work out more often without needing as many days off because of joint pain.
Even though it is a comfortable and cushioned type of foam, it is firm enough to allow athletes to maintain a good footing as they perform dynamic workouts. If the floor padding is too soft, the athlete could sink in too far and stumble while trying to make a quick movement. This is not a problem for this FIT turf.
Reviews show that this floor has a strong mixture of durability, comfort, and reliability. When athletes can trust the flooring they're using, they can focus on gaining the most from their workouts.
Customizable and Versatile Artificial Turf Option
This is a sold by the square foot floor, which means customers can order the exact amount of product they need to fit the room. This limits the amount of waste that may occur, making it a great value for customers.
It offers a wide range of versatility in how customers can put it to use, further enhancing the value.
Gym setting: A gym that hosts a wide range of workouts, including sprint workouts for football or soccer, will give athletes a realistic type of flooring for their workouts.

Sled workouts: Weight sled pushing workouts are a common use case for this type of artificial turf. The fibers allow the sled to move naturally across the turf without catching, creating a safer sled workout.

Batting cage: When baseball and softball players are standing in the batting cage, they need a durable type of artificial turf that can stand up to players regularly stepping in the same area over and over.

Walkways: In an athletic facility where athletes may be wearing spikes to and from the locker room, making use of this faux turf in the walkways yields a safe material that can handle baseball, football, and soccer cleats without showing unwanted wear and tear.
Artificial Grass Indoor Fitness Flooring Specifications
Width: 15 Ft.

Minimum order length: 4LF

Pile height thickness: 3/4 inches

Foam backing thickness: 5 mm (about 1/5 inches)

Weight per square foot: 0.9 pounds

Faux turf color: Field green

Texture: Artificial turf
Maintenance and Care
Customers have a wide range of cleaning and maintenance options with this FIT turf.
Vacuuming
By running a vacuum over the top of the fibers on a regular basis, they will stand up taller and look more realistic. Vacuuming removes dirt and other small dry debris that can create unwanted matting over time.
Blower
Some people will prefer using a leaf blower to remove larger, lightweight debris that the vacuum struggles to remove, such as paper, trash, and leaves.
Washing
Customers can use gentle cleaning agents on the layout mixed with water to wash it occasionally. Only use cleaners that the manufacturer approves of and that are safe for both the blades and for the 5mm padded mat on the back. If washing the floor indoors, a floor drain is helpful for draining.
Banned Items
Do not allow visitors to use sunflower seed shells, peanut shells, gum, sticky candy, or athletic tape around the FIT turf. Do not allow golf shots on the turf. It will not work for practicing field events like discus, shot put, and javelin. Keep all open flames and extremely hot items away from the faux turf.
Maintenance
Vacuum with turf vacuum cleaner. Wash with turf cleaning agent and water.
Shipping
Ships via freight delivery only. Please note that customers must be able to hand unload the turf rolls off the the truck. Turf rolls are heavy and will require multiple people to unload and move.
This Product Ships Freight Only.
Please review our shipping disclaimer.
| | |
| --- | --- |
| SKU# | FitTurf-5mmGRN |
| In Stock | Yes |
| Product Type | Roll |
| Material Type | Polyethylene Plastic |
| Product Edging | Straight |
| Thickness | 3/4 inch |
| Width | 15.00 feet |
| Length | 1.00 feet |
| SF per Item | 1.00 |
| Weight | 0.90 lbs |
| Packaging | Shrink Wrapped on Pallets |
| Number of Pieces per Package Type | 1 |
| Non Absorbent | No |
| Special Adhesives | No |
| Interlock Loss | 0.00 feet |
| Interlocking Connections | No |
| Made In | USA |
| Surface Finish | Artificial grass |
| Surface Design | Solid color |
| Installation Method | Glue |
| UV Treated | Yes |
| Reversible | No |
| Border Strips Included | No |
| LEED Points | Yes |
| Floor Score | No |
| Green Label | No |
| Manufacturer Warranty | 5 year limited manufacturer |
Product Questions:
Q: Can you park on this turf if used in a garage? Is 5mm depth of padding only? What is total depth of turf and padding?
A: We do not recommend mixing vehicles with any of our turf options. 5mm is the thickness of just the padding.
RELATED PRODUCTS