What's the Best Floor for an Outdoor Dining Tent?
By Kyle Schurman Created: May, 2021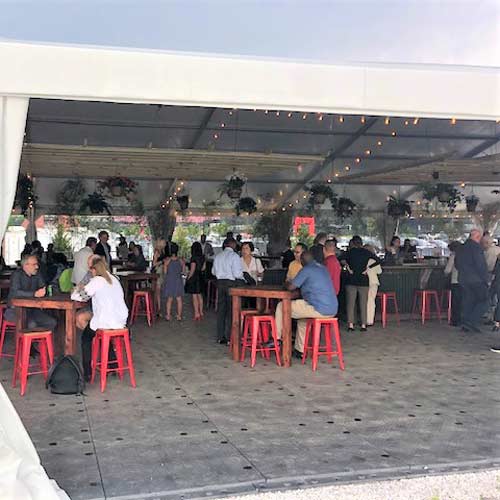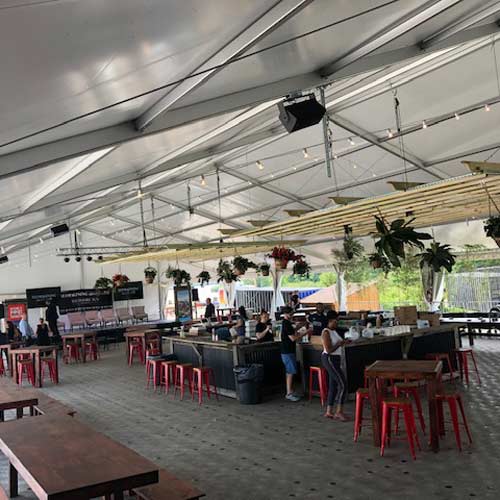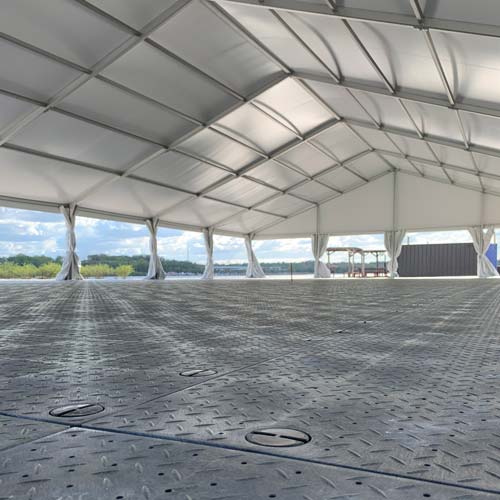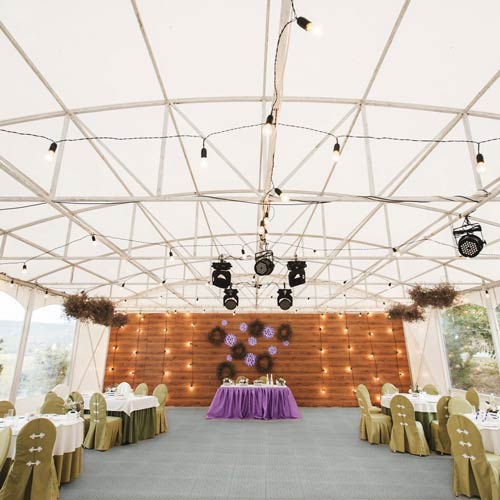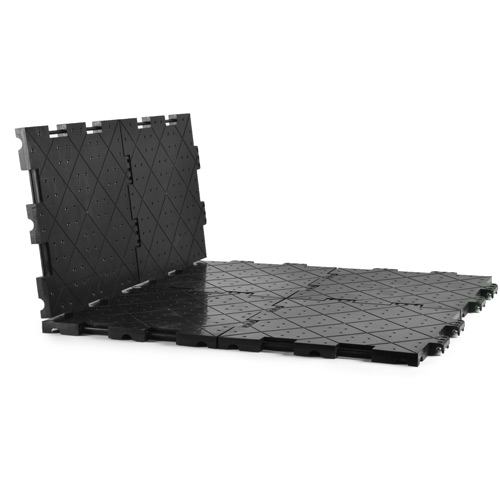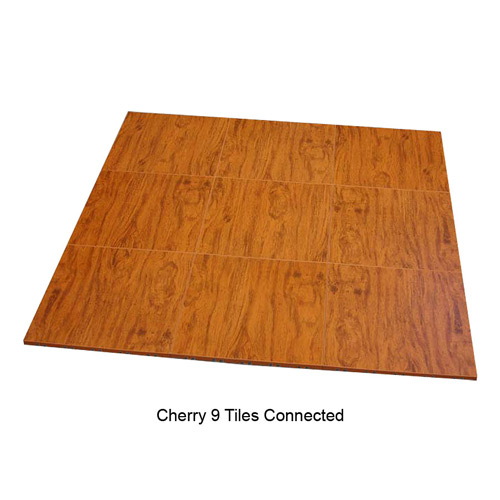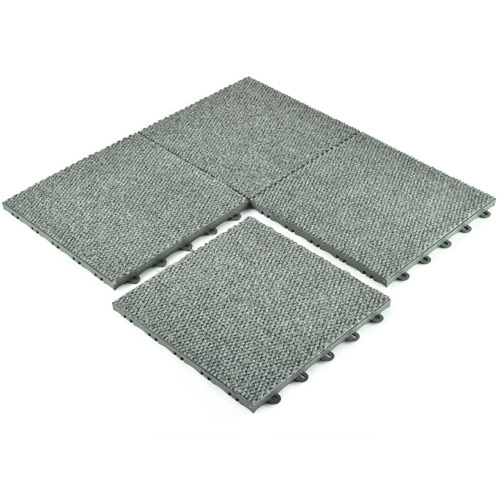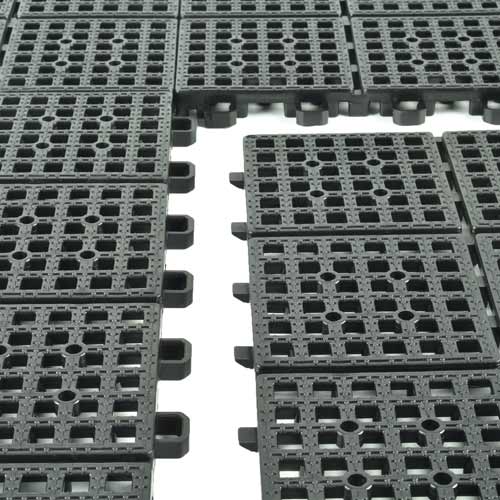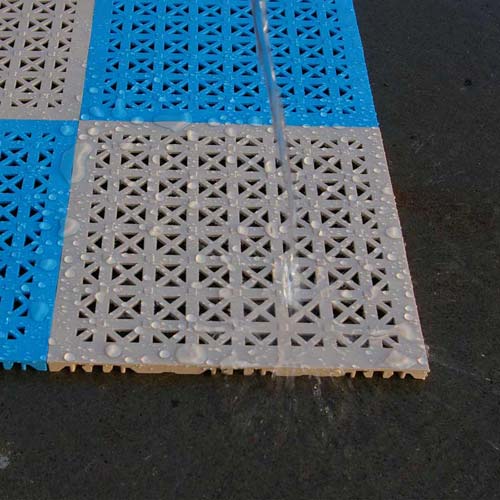 When constructing an outdoor dining tent, installers want a sturdy type of flooring that will stand up to the use of tables, chairs, and busy foot traffic. The flooring tiles need to run over the top of potentially soft or rough ground without buckling or popping apart. They also should be easy to assemble and disassemble, offering a stylish look, if possible.
Some of the best outdoor dining tent flooring models available include:
Matrax Light Duty Pedestrian Composite Mat

Portable Outdoor Tile

Max Tile Raised Floor Tile

Modular Carpet Square Tile

Patio Outdoor Tile

Perforated StayLock Tile
It's helpful if the tiles have weather resistant capabilities, allowing them to stand up to rain. Even with the pop up tent installed, rain may blow underneath the sides of the tent, leading to a wet floor on occasion.
Interlocking tiles are a great choice as a flooring for an outdoor dining tent, as they'll clean up with very little effort. It's easy to pop together multiple tiles to cover the space underneath a large frame tent quickly.
Many of these same tiles will work for an
outdoor pavilion
or to create a
walkway
or a hall between the tent and another location on the property, maintaining a uniform look throughout.
For those who want to keep bugs out of the dining tent, like a fly or a bee, the installer can run screening across the flap of the tent before pinning the screen underneath the flooring or attaching it to the tiles to hold it in place.
What Kind of Tent Flooring Offers ADA Compliance?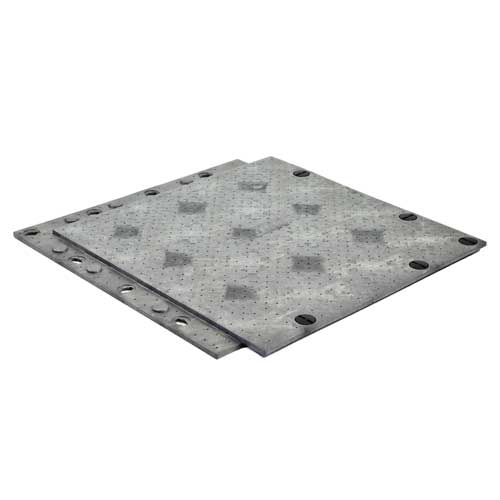 With the Matrax Light Duty Pedestrian Composite Mat, installers can lay out a tent floor in very little time. They can add
ADA-compliant ramps
for an additional purchase, making the tiles easy to use with
wheelchairs or for those with walkers
.
Each tile measures 4 by 4 feet, using a cam lock system to connect one tile to another securely. Each polyethylene plastic tile has a diamond top pattern to provide a sure footing, as well as perforated holes in the tile to allow for water drainage.
What Are Some Outdoor Dining Tent Tiles That Are Easy to Install?
Tiles that contain interlocking edges and that have a small size of around 12 by 12 inches will be the easiest to put together. Installers can carry a large number of these small tiles into the tent for the layout and out of the tent after the event to go into storage, saving time.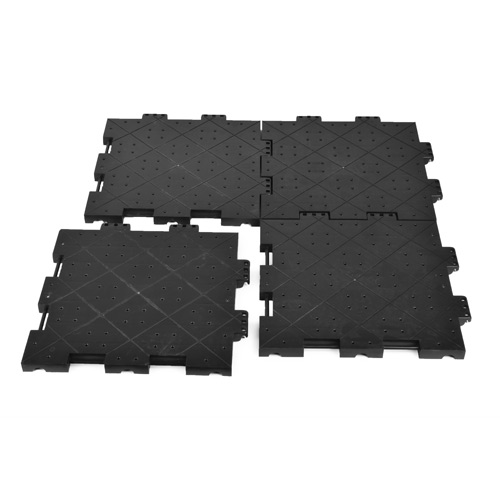 The Portable Outdoor Tile is a highly durable tile, consisting of no-break plastic. This means the tiles will support a table and chairs without showing any wear and tear.
This model will provide a sturdy base, even when going over slightly uneven dirt, grass, or gravel. Installers can select either gray or black tiles. Each tile has perforations throughout the entire 3/4-inch thickness to allow water and spills to drain away.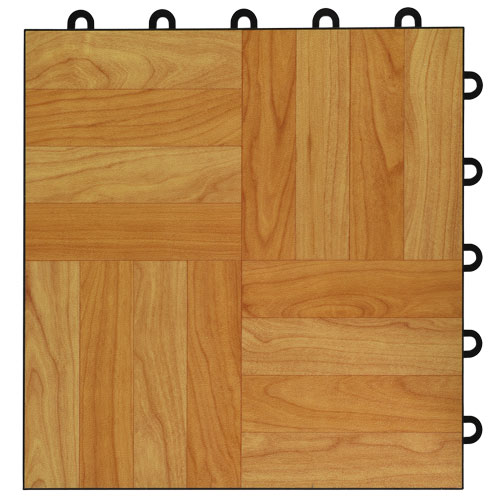 For a stylish wood grain look in a waterproof outdoor dining tent tile, the Max Tile Raised Floor Tile is a popular selection. These small tiles use a hidden interlocking edge of loops and tabs, which creates a clean installation.
Installers can select among six different faux wood stain colors with the Max Tile product, which consists of a vinyl layer over the top of a plastic base. A finished border edge is available for those who want to order it separately.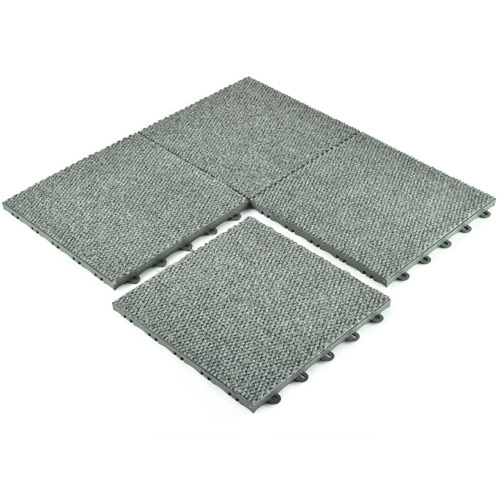 Another option will be carpet tiles. The Modular Carpet Square Tile consists of a waterproof carpet square over the top of a plastic base that contains interlocking tabs and loops.
Carpeting can warm up any location, creating a desirable space for an outdoor event with dining inside a tent. These tiles will be a little tougher to clean than a vinyl top or a hard plastic top, but they have a high level of softness and durability that is perfect for this use case.
Keep in mind that the last two options mentioned will need a flat, level surface to be installed over.
What Are Some Colorful Tiles for Use Under a Tent?
When creating a dining space under a tent, having colorful floors can be desirable. These can create a fun atmosphere for kids with a solid single color or with a checkerboard pattern.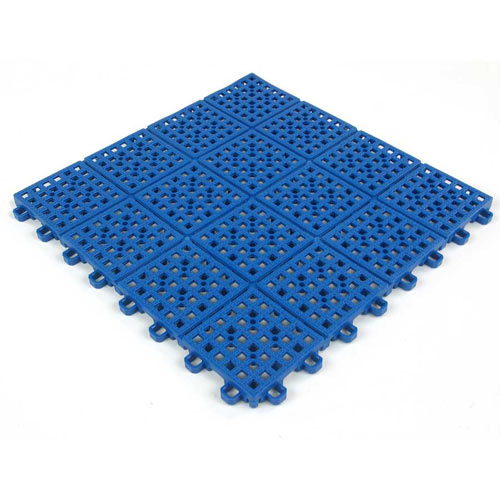 The Patio Outdoor Tile consists of PVC plastic, giving it a little bit of flexibility, while remaining highly durable. This tile is available in blue, terra cotta, and gray colors. The edges of the roughly 1-by-1-foot tiles contain an interlocking edge with tabs and loops.
Each tile measures 1/2 inch in thickness and contains perforations that allow liquid to drain away quickly.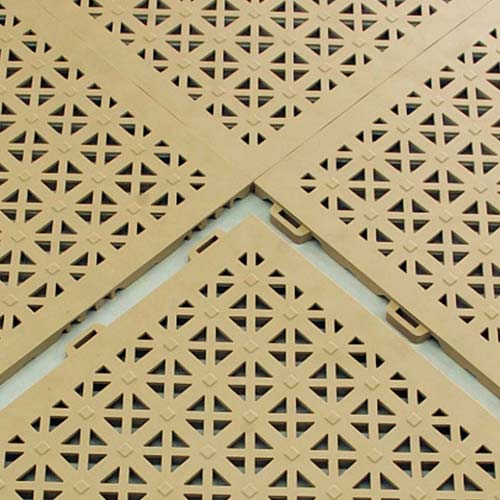 The Perforated StayLock Tile is a similar product, consisting of PVC plastic in a 1x1-foot tile that measures 9/16 inches in thickness. It's available in five colors of light blue, dark green, gray, tan, and terra cotta - as well as black.
This tile has perforations for draining away rainwater and spills. The tiles pop together with a hidden interlock system, ensuring a tight fit that will stay interlocked without the need for glue. This option will provide the greatest cushion of any of the options mentioned.