Matrax Light Duty Pedestrian Composite Mat 1.5 Inch x 3.89 x 3.89 Ft.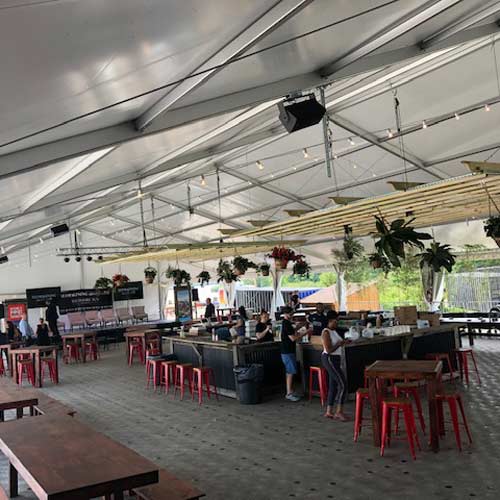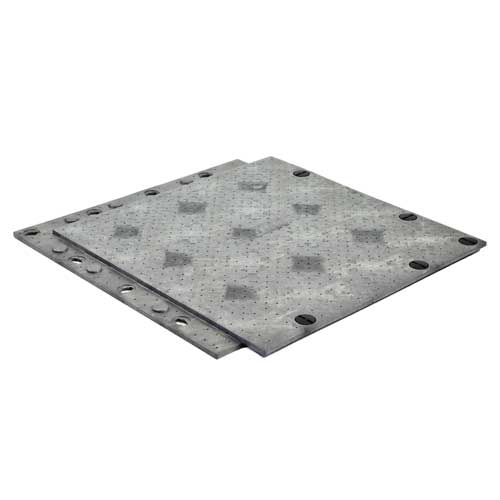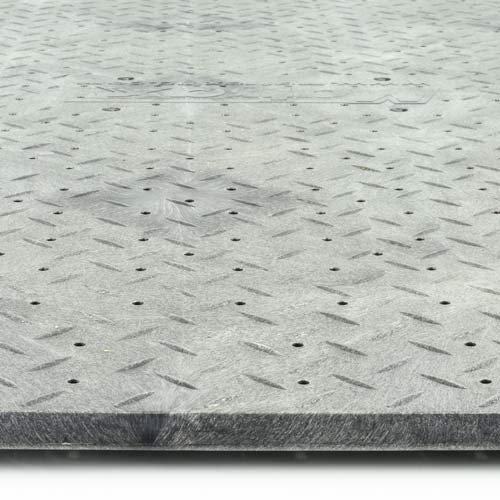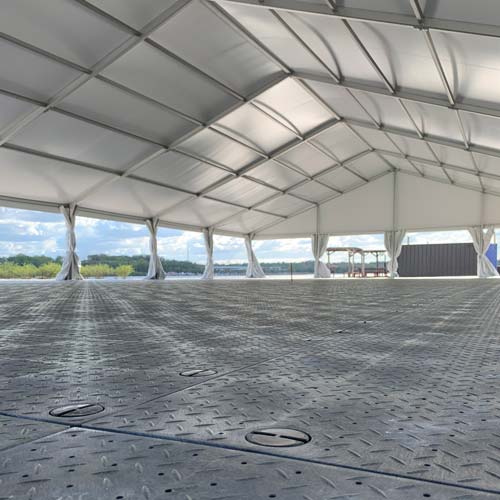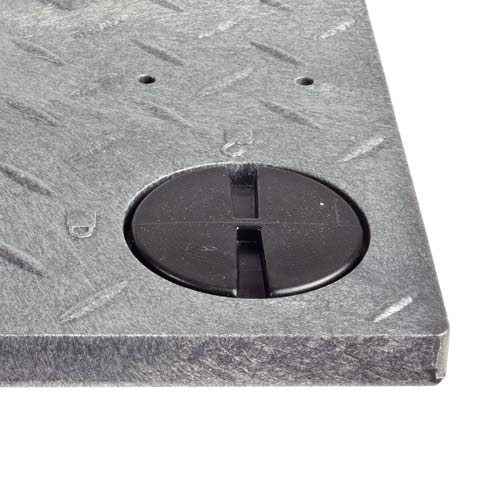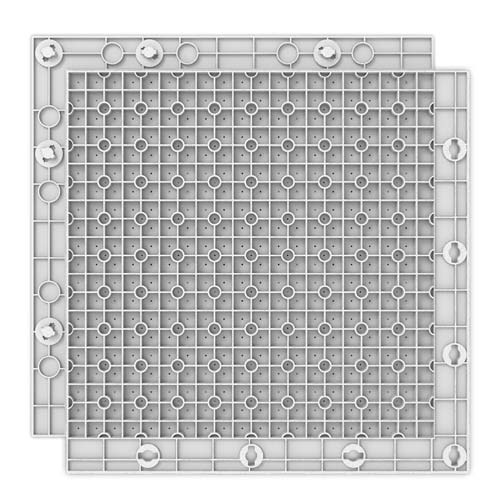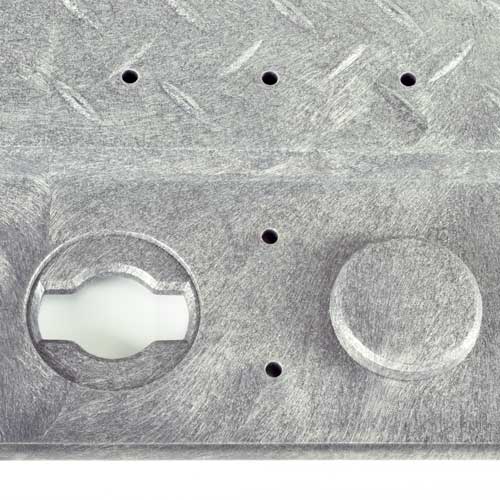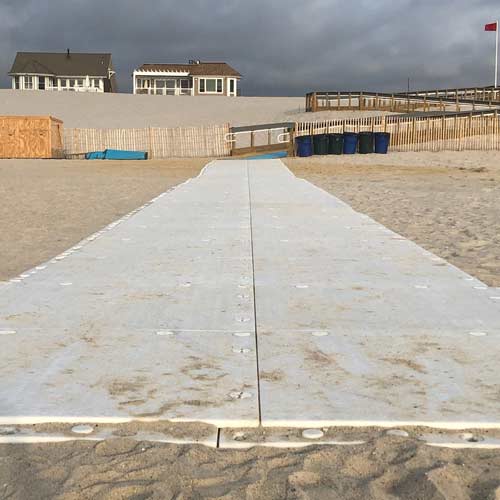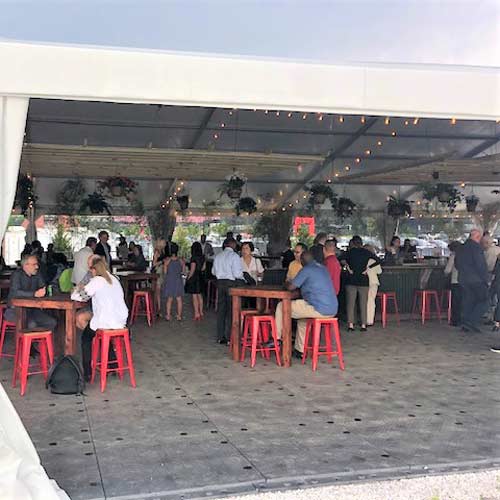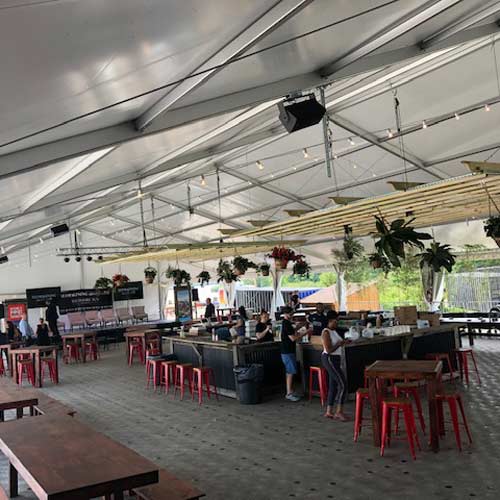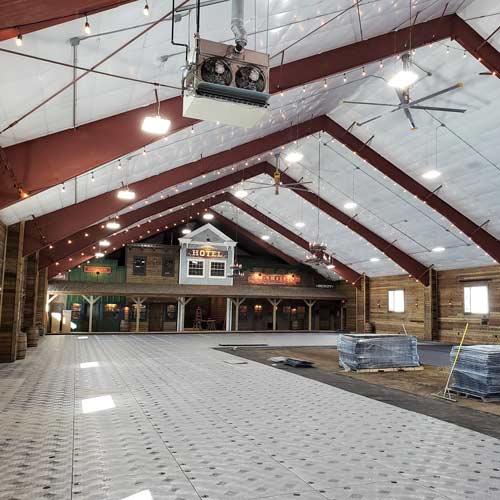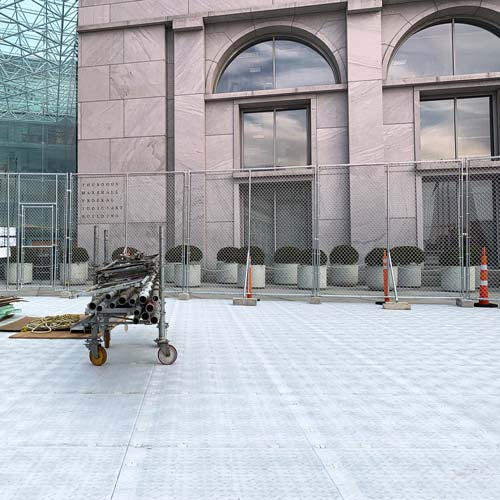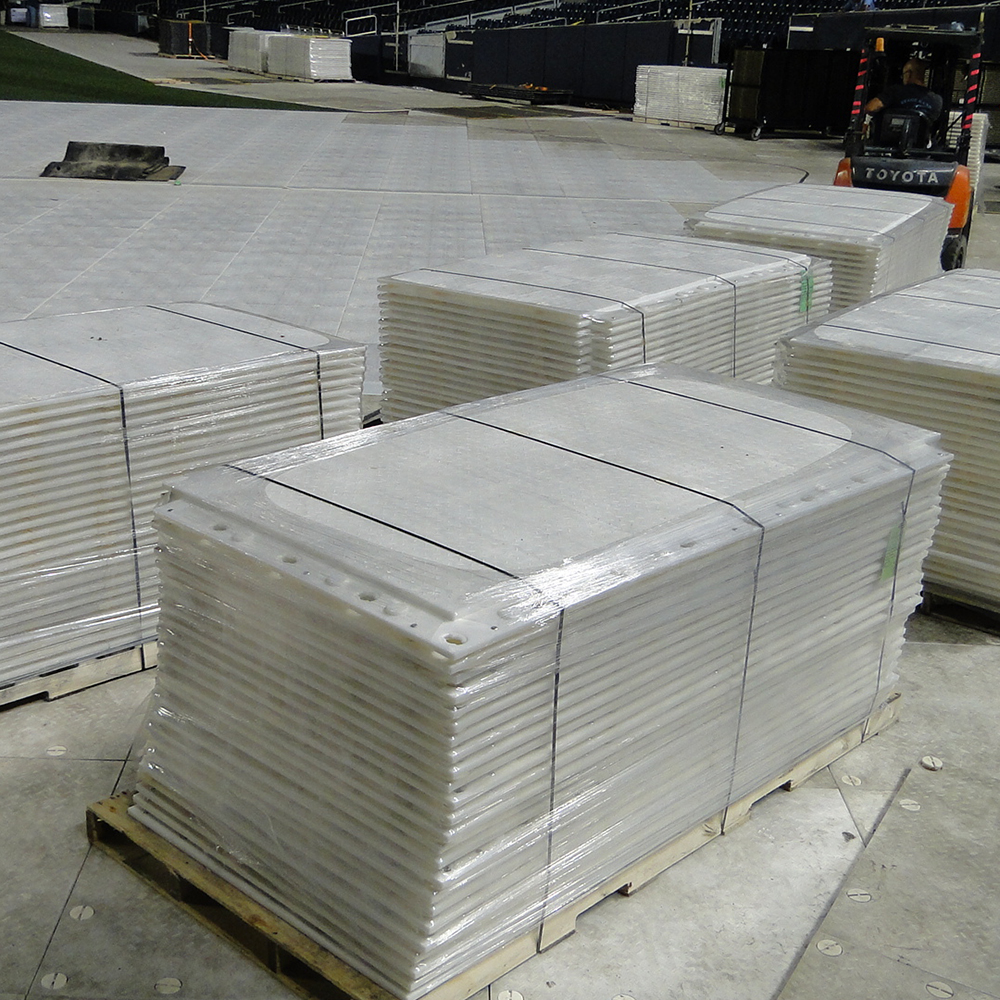 Water drainage holes
ADA compliant
Made in USA, 100 percent recyclable
Handling Time Estimate: 12-14 Weeks
Water drainage holes
ADA compliant
Made in USA, 100 percent recyclable
Easy to install
Temporary walkways
Diamond top texture
Cam lock system
Portable event flooring

Temporary Pedestrian Walkways, Temporary Tent & Event Flooring, Modular Structure Flooring, Emergency Medical Structure Flooring, Disaster Relief Shelter Flooring, Stadium Flooring, ADA Compliant Beach Access Walkways
NOTE: This item is a custom order and is not returnable.
Matrax Light Duty Pedestrian Composite Mat 1.5 Inch x 3.89 x 3.89 Ft. - ADA compliant
Matrax Light Duty Pedestrian Composite Mat 1.5 Inch x 3.89 x 3.89 Ft. have been engineered with aeration holes for use over natural grass to allow water, light and oxygen through the mat. Available in both gray and white. These portable panels are fast and easy to deploy in large scale applications for human foot traffic such as stadium events in order to protect grass and artificial turf.
To create a temporary walkway or sitting area in an outdoor location or underneath a temporary shelter, the Matrax light duty pedestrian matting from Greatmats will deliver excellent performance. Use for tent and event flooring and stadium setups. Store on 4x4 ft pallets, move with common forklifts.

Our modular flooring is easy to install and disassemble. Connecting the 3.89 x 3.89 tiles that make up this outdoor flooring system goes quickly, allowing you to have a useful walkway or gathering space in a short amount of time.


Size and Shape Options

Our pedestrian matting will be able to stand up to rough conditions, regular foot traffic, and even the use of light vehicles, as it consists of a durable polyethylene plastic.

Each tile measures 4 by 4 feet with connecting flanges. Each tile covers 13.5 square feet after connecting.

One pedestrian matting tile weighs 30.5 pounds, which creates a high level of sturdiness in the final layout. Because of the weight and size of these tiles, it is helpful to have multiple people available to help with the installation.

The material measures 1.5 inches in thickness, ensuring it will not buckle when placed under significant stress.
Material Options
High-density polyethylene (HDPE) plastic is a great choice as pedestrian matting, as it has a sturdy feel. Even when the ground underneath the layout is a little soft from moisture or is a little uneven, those walking on the tiles will not feel unsteady on their feet.
You can trust the quality of the ingredients our manufacturer uses to create the composite polyethylene plastic tiles, as these are Made in the USA flooring tiles.
This is a long-lasting type of mat to use for a temp flooring, as it carries a 5-year manufacturer warranty. Many customers receive an even far longer lifespan from the tiles, creating a good value over time.
Pattern and Texture Options
The gray tile helps to minimize the appearance of soils and the white is bright to add a bit of light to the area. (Greatmats also offers a heavy duty style of this HDPE tile in a white and gray color.)
Each piece of this pedestrian matting has a diamond tread pattern molded into the surface. This slightly raised pattern provides a bit of traction for those walking or driving on the tiles, reducing the possibility of slips in rainy weather or damp conditions.
Additionally, these tiles have small draining holes spread across the width and length of each tile. Should a rainstorm hit, the water will not pool on the top of the tiles, creating an uncomfortable space for people using the flooring. The water will drain through the holes to the grass or gravel underneath.
These are very small holes, so they do not affect the integrity or strength of the tile. Someone using a walker or a cane on the tiles will not catch the ends inside these tiny holes.
Common Use Options
Use these tiles to create a crossing path over sand or grassy areas that could be slippery or soft from moisture. The tiles create a sure surface on which to walk.
The light duty tiles also can support the weight of small vehicles, like bicycles or golf carts, to create a pathway in a construction area, on a golf course, or near an athletic field. (Should you need a tile that can support large vehicles, Greatmats also sells heavy duty tiles in this design family.)
As another option, installers can create large layouts that consist of dozens of tiles for temporary events, like a wedding reception or an entertaining area for corporate gatherings for a football tailgate or at a golf course.
These tiles will support the weight of chairs and tables, making them ideal for reception areas.
Installation Options
When installing these tiles for a special event, avoid going over areas with extremely uneven terrain, large rocks, thick tree roots, or depressions where water could collect.
Use a straight string guideline or painted lines in the installation area to ensure a straight and square layout. A small misalignment at the start of the layout will continue to become more noticeable as the layout continues.
As you lay each tile in place, you will see an edge that contains the interlocking holes. Lay an adjacent tile over the top of this edge before adding the locking pegs that hold the tiles tightly together.
The tiles are removable at the end of the event. Just remove the locking pegs and pull the tiles apart.
Cleaning and Maintenance Requirements
Because this pedestrian matting consists of materials made for either indoor or outdoor use, cleaning the surface of the tiles is an easy process.
If desired, use a push broom or a leaf blower to remove dry debris from the surface. For a faster option, however, you can use a power washer on a gentle setting or a garden hose with a sprayer nozzle on the end.
To remove mud or oily stains, installers can make use of a scrub brush to clean the stains. (Do not use a brush with metal bristles.)
Specs:
Width: 3.89 ft
Length: 3.89 ft
Thickness: 1.5 inch
Sq. ft: 15.13
Usable surface area: 13.5 ft
Weight: 30.5 lbs
Compression strength: 225 psi
Max allowable deflection: 3 inch
Surface Dimensions: 4 ft x 4 ft, 1.22 m x 1.22 m
Height: 1.5 in., 38.1 mm
Temperature Range: [For temperatures out of range, use de-rating. Service Rating Chart] -4 degrees to 113 degrees Fahrenheit, 20 degrees C to 45 degrees Celsius
Maintenance
Clean using a pressure washer or garden hose and non-metal scrub brush.
Shipping
Ships via freight delivery, 50 per 4x8 ft pallet, 3 pallets high
This Product Ships Freight Only.
Please review our shipping disclaimer.
| | |
| --- | --- |
| SKU# | 1004-MAT-MST-LD |
| In Stock | Yes |
| Product Type | Mat |
| Material Type | Polyethylene Plastic |
| Product Edging | Straight |
| Thickness | 1-1/2 inch |
| Width | 3.89 feet |
| Length | 3.89 feet |
| SF per Item | 15.13 |
| Weight | 30.50 lbs |
| Packaging | Shrink Wrapped on Pallets |
| Number of Pieces per Package Type | 50 |
| Non Absorbent | Yes |
| Special Adhesives | No |
| Interlock Loss | 0.00 feet |
| Interlocking Connections | No |
| Made In | USA |
| Surface Finish | Diamond |
| Surface Design | Solid color |
| Installation Method | Dry lay, connector pins |
| UV Treated | Yes |
| Reversible | No |
| Border Strips Included | No |
| Floor Score | No |
| Green Label | No |
| Manufacturer Warranty | 5 year manufacturer |
Product Questions:
Q: Do you rent floors out for one time event?
A: We do not rent out floors.
Q: What are the size of the drainage holes, as well as the surface openings in the cam locks?
A: Drainage holes are 1/4 inch in diameter. The openings for the cam locks are 2 inches by 1 1/4 inch.
Q: Can this product be put over evenly distributed sand? Amount needed for an area of 50' x 100'?
Q: I have a backyard that gets wet and stays wet after a rain I wondered could I put these down and leave them for a yea or two years? Sort of a deck or platform to put my patio furniture on until I can have a concrete patio installed?
A: The Matrax mats would probably sink into the ground over time when it rains. These are not meant to be a left out that long on that kind of sub surface.
RELATED PRODUCTS