What's The Best Flooring For Prenatal Workouts?
By Lisa Hobbie Created: April, 2021 - Modified: September, 2023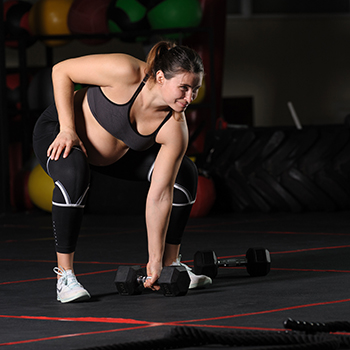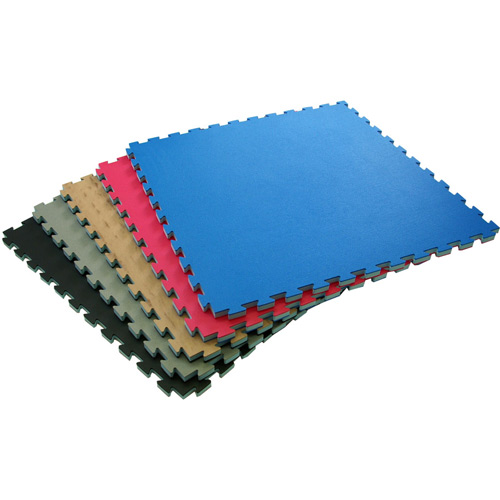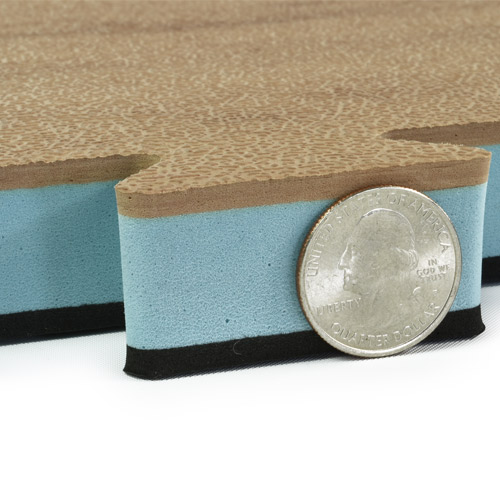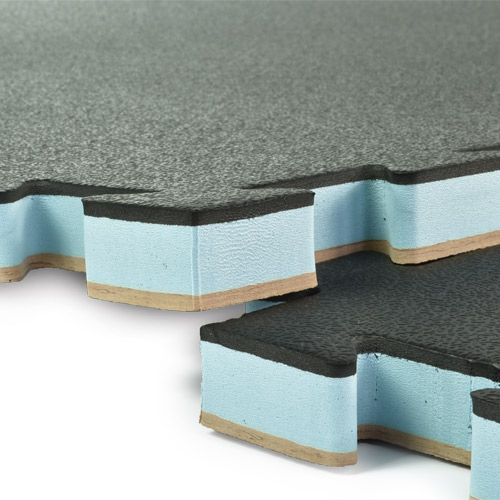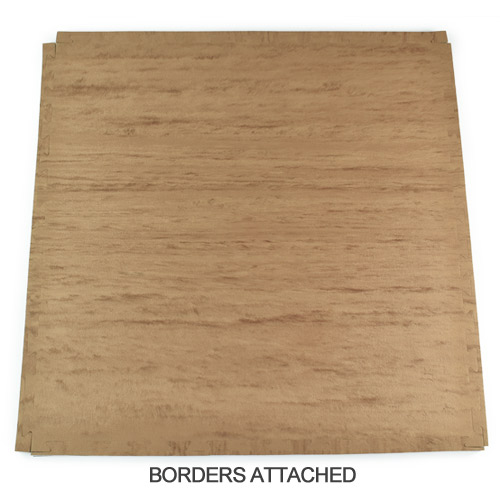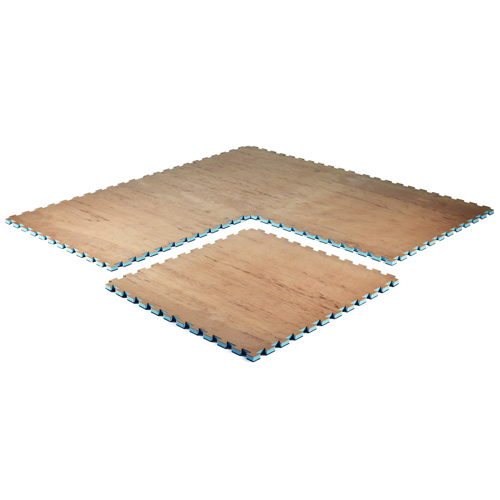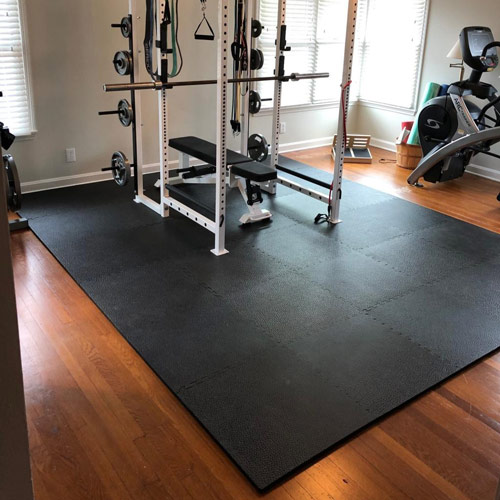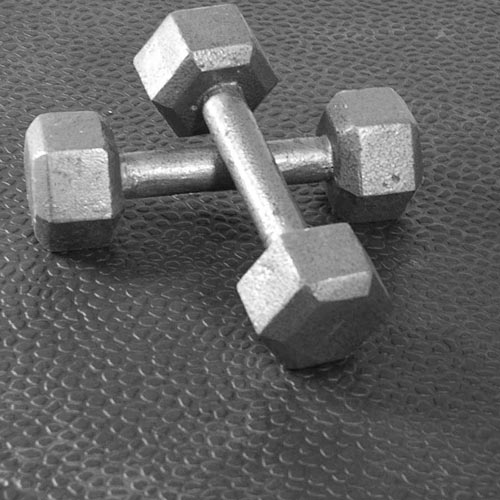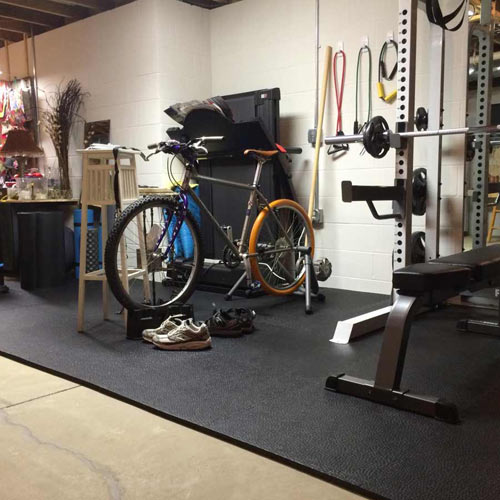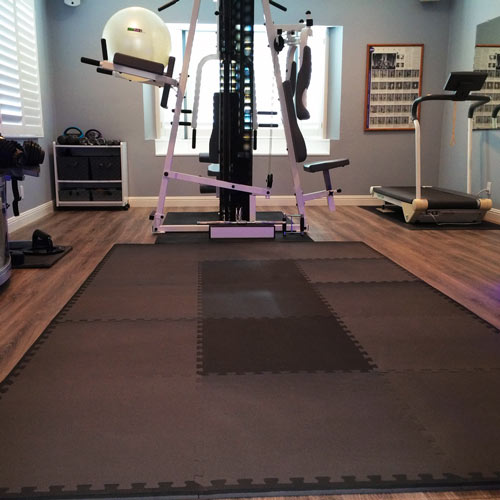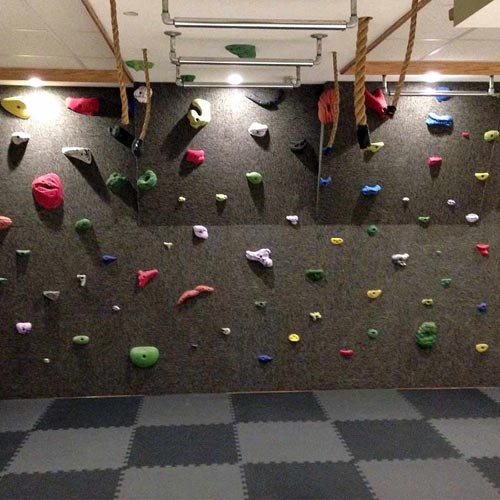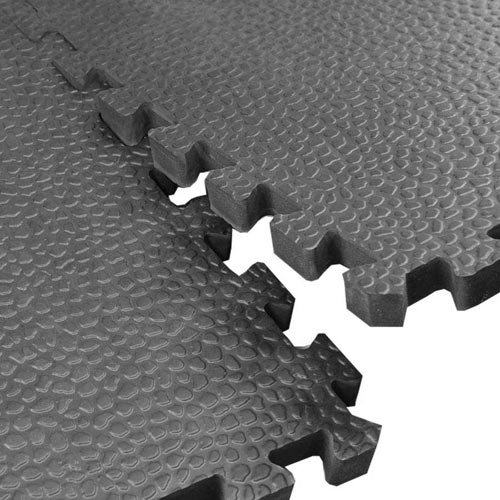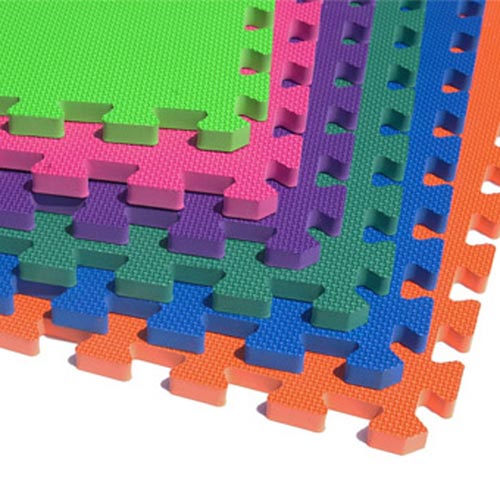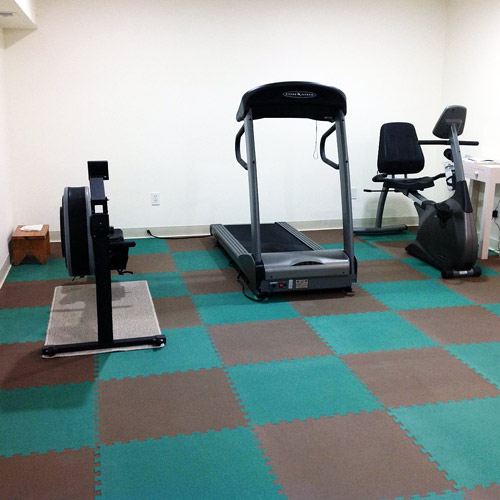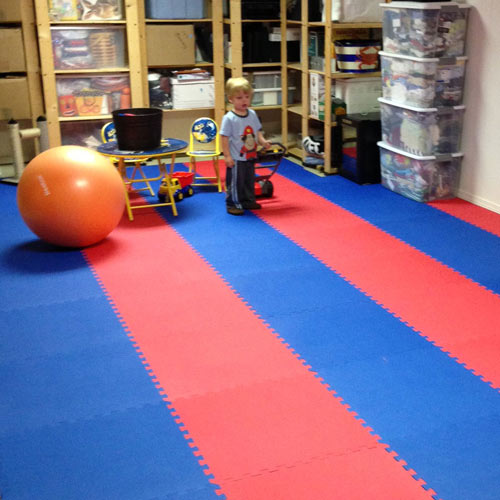 When expectant mamas do workouts, it's important that they pick a fitness program suitable for their condition, but it's also important for them to perform their exercises on an appropriate prenatal workout flooring system. Whether they do a pregnancy yoga DVD or video, or whether participate in a YouTube fitness class, using a floor that will provide shock absorbing qualities, cushion, and give will help keep her workout safe and successful.
Greatmats offers a number of prenatal workout mat and flooring solutions, with the following 5 being among the best:
These prenatal workout mats and tiles will offer adequate support and protection during each minute of a workout. Knowing which option to purchase depends on the type of workouts that will be performed on the flooring, as well as your style and material preference.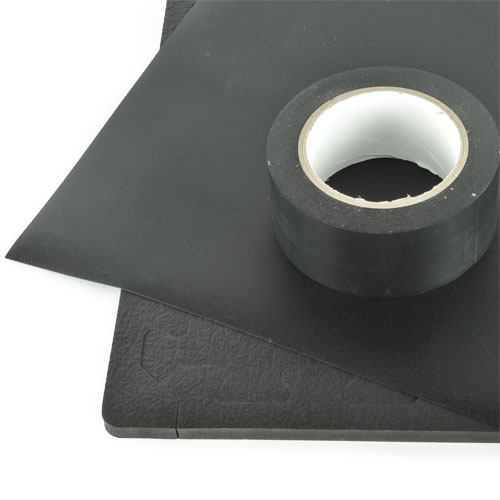 The Home Dance Floor Package Adagio Tour Cushion is a great product for mamas to use if they want the highest quality home dance floor available at a reasonable price. This solution has a foam subflooring product with 20 linear feet of rolled marley - offering a protective dance floor suitable for all types of dance workout shoes and fitness dance practices, like
Barre workouts
,
Zumba
and Cardio Hip Hop. This dance floor package can be installed quickly and easily over any hard, flat surface using the special tape provided.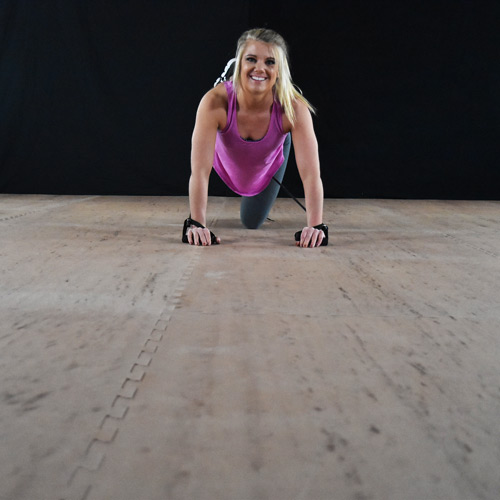 A Premium Martial Arts Karate Mat will provide a smooth surface option that is suitable for exercise with bare feet or athletic shoes. The double sided mats are constructed using high density EVA foam that is resistant to moisture, mold, mildew, and odors. The mats weigh just 8 pounds, so they are easy for a pregnant mother to move around. Each 1x1 meter mat provides a 1 inch thick padding on which to move, stretch, and pose - making them a popular option for
yoga
and
aerobics
.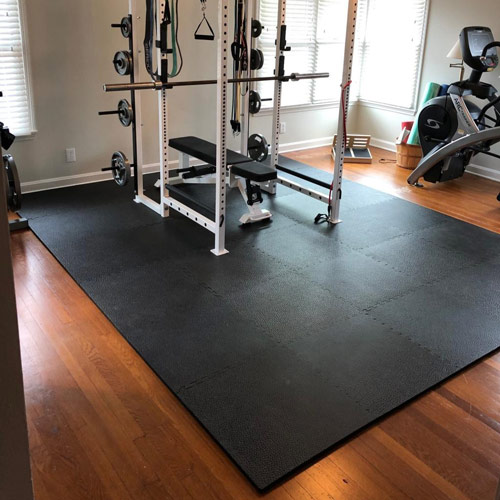 Gym Floor Workout Fitness Tile is an affordable, yet top notch workout flooring system. Made of high density EVA foam, these fitness tiles are designed to thrive in home gyms and weight rooms, so they can be used under heavy workout equipment, and also provide cushioning for yoga,
pilates
, Pound, and more. This product is safe for mamas, as it is lead and latex free. This really is one of the best versatile flooring solutions for prenatal workout classes.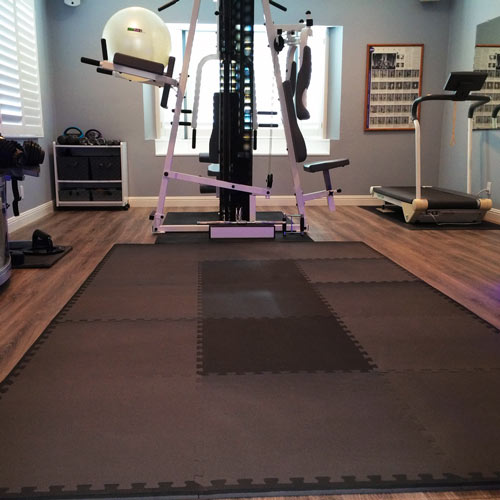 The Home Sport & Play Mat is a great option if you're looking for a home gym flooring solution that safely and accurately accommodates quick movements with athletic shoes, like those performed during
kickboxing
,
Insanity
, 21 Day Fix, and other high level workouts. The mats are scuff resistant, stain resistant, and waterproof. They reduce fatigue during high and low impact exercises, and they absorb shock extremely well. They are easy to install and piece together like puzzles do, and they are easy to clean and maintain.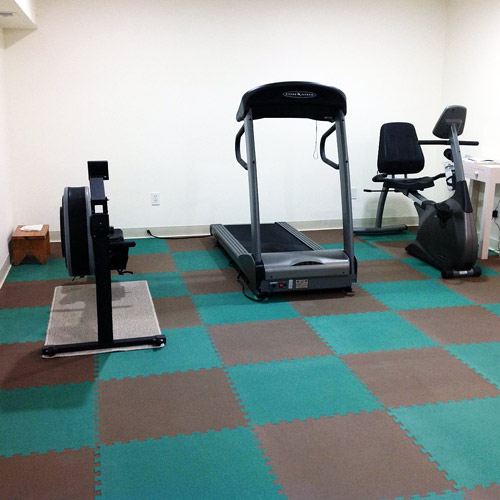 A Premium Foam Home & Kids Mat is another versatile product that works well with a variety of workouts and fitness programs. The ⅝ inch thick EVA foam mats are waterproof and noise suppressing. They also offer thermal insulation and come in 15 different colors. Perfect for prenatal yoga and pilates, they have a thatch surface texture, so they can endure constant use while resisting scuffing.
Greatmats - for Prenatal Workout Mats & Flooring Solutions
Whether you are a mom-to-be participating in virtual exercise classes or using fitness DVD programs, having the perfect flooring in place on which to workout is key to having the best and safest experience. Any of the products highlighted would look and perform really well, and deciding on which product to choose simply depends on the types of classes you're taking, any material preference you have, and knowing the other purposes the flooring will serve.
Although many of the additional mats and flooring products at Greatmats would serve you well in a home fitness studio, the five products highlighted are specially made to endure years of heavy use and abuse, and they will protect you, your exercise equipment, and your existing subfloor. They are all easy to install, and they require very little effort to clean and maintain them. Regardless of how big or small the workout space is, the highlighted products will protect you from injuries and offer protection for your equipment and subfloor.
If you are shopping for the ideal workout mats and tiles, Greatmats is your one stop shop!! There are numerous other flooring solutions beyond those highlighted here, many of which could serve you well when working out at home. Simply reach out to a Greatmats' customer service team member who can help you determine the perfect product for your space! Regardless of the flooring solution you choose, you simply can't go wrong when you purchase it from Greatmats.