What are the best kickboxing floor mats?
By Kyle Schurman Created: December, 2019 - Modified: September, 2023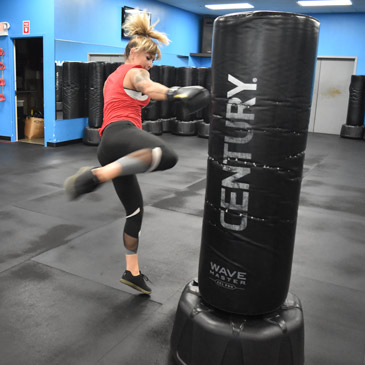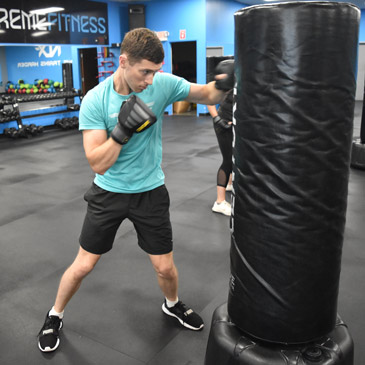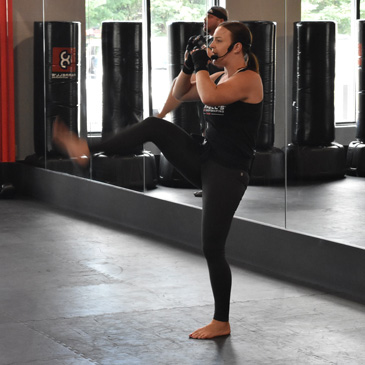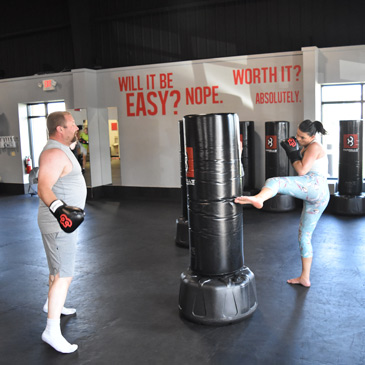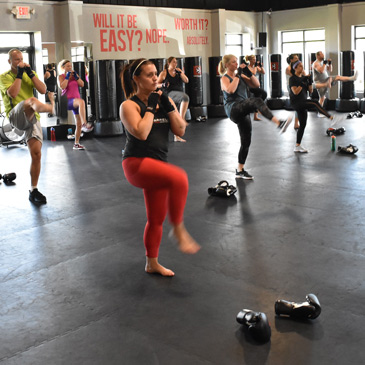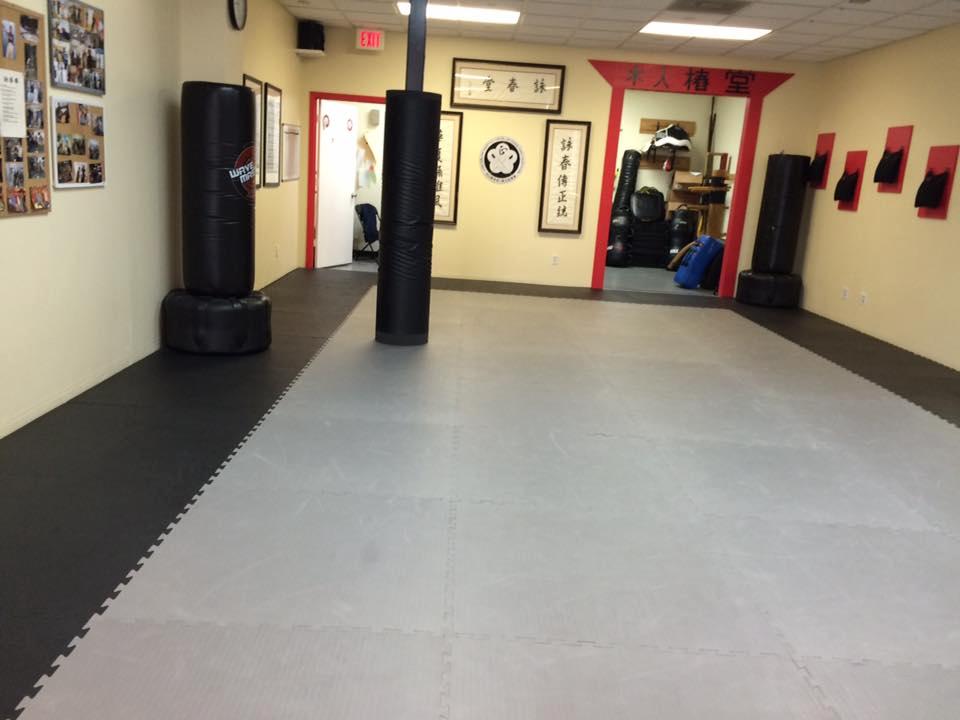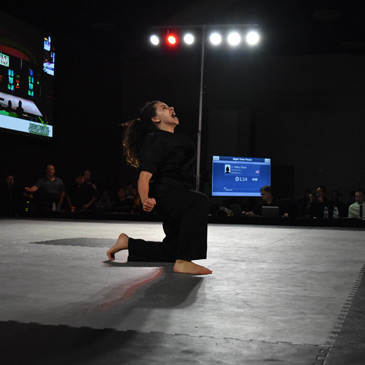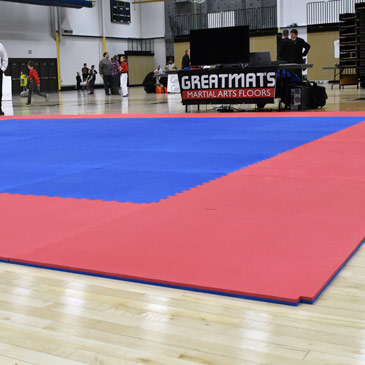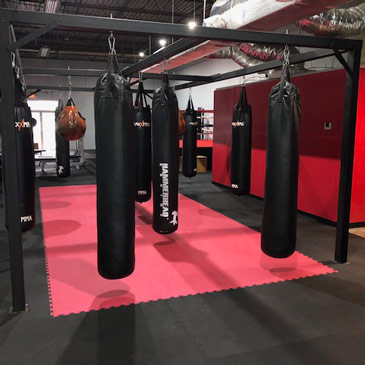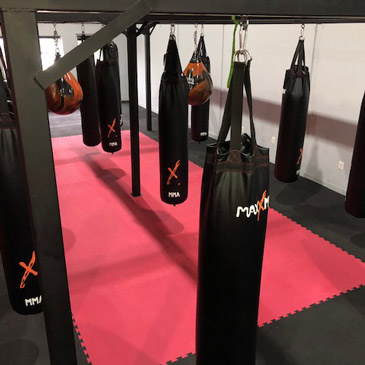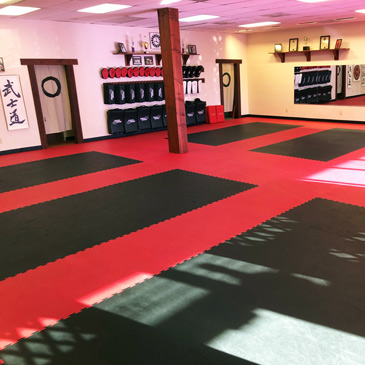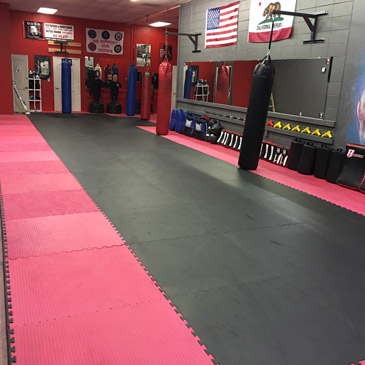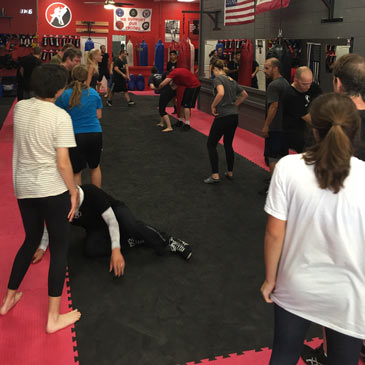 Kickboxing is a great form of exercise, popular among those seeking a mixture of martial arts, strength training, and cardio. To keep athletes safe while they're competing against another person or working out alone, you need high quality kickboxing floor mats. They'll provide cushioning for the knee and ankle joints, allowing you to work out longer.
Flooring needs to have the right mixture of durability, cushioning, and a slight texture that allows the athletes to maintain a good footing. However, you don't want so much cushioning in the floor that kickboxers sink into the material, as they could stumble and fall and injure themselves as they try to turn.
If you're running a martial arts gym, you may encounter a variety of subfloors in the building. Our high quality mats will work over the top of cement, carpet, or vinyl floors, as well as other materials. Most other online flooring companies can't match the quality you can find in kickboxing floor mats from Greatmats.
The right flooring for kickboxing will work nicely for a few other types of martial arts and general fitness workouts, including Tae Bo, MMA, jiu jitsu, and karate. Having a versatile style of flooring provides a great value, as it can be used for your full class schedule.
Here are some of the best kickboxing floor mats for use at home or at the gym.
Martial Arts Karate Mat Premium 1 Inch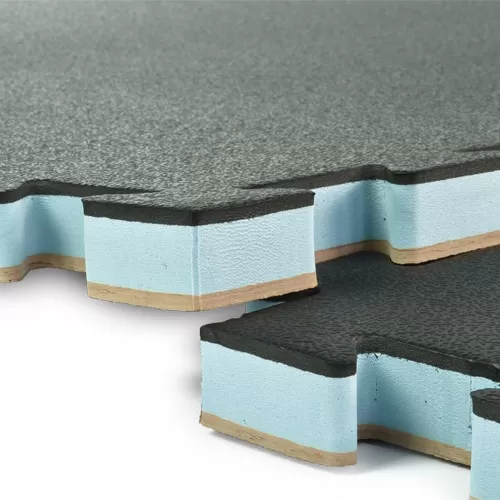 An ideal set of firm foam mats with a large coverage area is the
Martial Arts Karate Premium
kickboxing floor mats. These puzzle style tiles measure more than 10 square feet apiece, which simplifies installation over a large room.
Each mat measures 1 inch in thickness, so it delivers a comfortable level of cushioning without being too soft. It has a slight give when someone falls on it, yet athletes will not sink into the firm foam, which was a key selling point for the
Shen Dragon Karate Dojo
when it chose to install the mats for its karate and Tae Bo programs.
Kickboxers will be able to make quick movements using the smooth surface on the foam tiles.
Judo Jiu Jitsu Mats Interlocking 1.25 Inch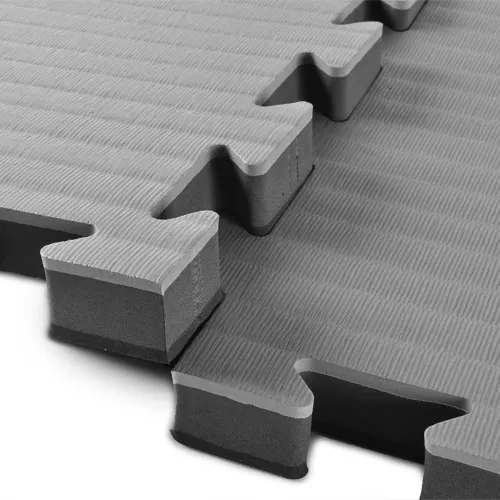 The
Judo Jiu Jitsu 1.25-Inch
interlocking kickboxing floor mats are easy to install, allowing you to cover a large area quickly and at a good value. Each mat covers more than 10 square feet of area. The puzzle style edge on the mats allows them to fit together tightly, maintaining their connection during the stress of a workout.
The foam mats are double sided, which enhances their value. If an individual mat becomes damaged, you can just flip it over and continue using it.
This is a durable style of foam that's firm, so it will stand up to constant use. It gives athletes a good footing with just the right amount of cushioning with 1.25 inches in thickness.
Tysons City Boxing
successfully installed these mats as an underlayment in a boxing training area, as well as a high quality training flooring for grappling, jiu jitsu, and Muay Thai.
Grappling MMA Mats 1.5 Inch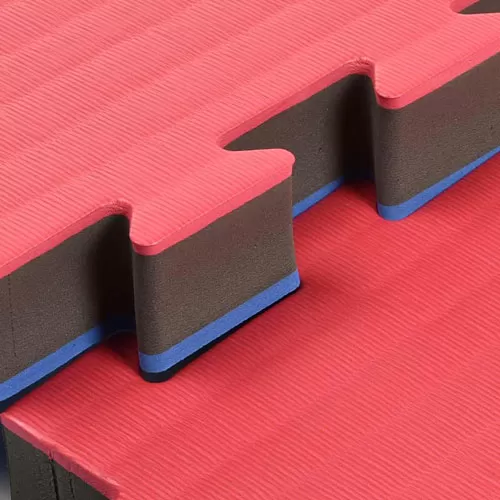 For the maximum amount of cushion in kickboxing floor mats, the
Grappling MMA Mats
with an interlocking edge are a really nice choice.
These EVA foam mats measure 1.5 inches in thickness, so they will protect athletes when they fall to the ground. The foam material with a no-burn tatami surface holds up well to regular use, giving athletes the firm footing required to make quick, precise movements.
The mats deliver 10.76 square feet of coverage apiece, so installation goes fast. With the puzzle style edges, no adhesive is required to assemble the floor.
Pro Taekwondo Martial Arts Mats 20 mm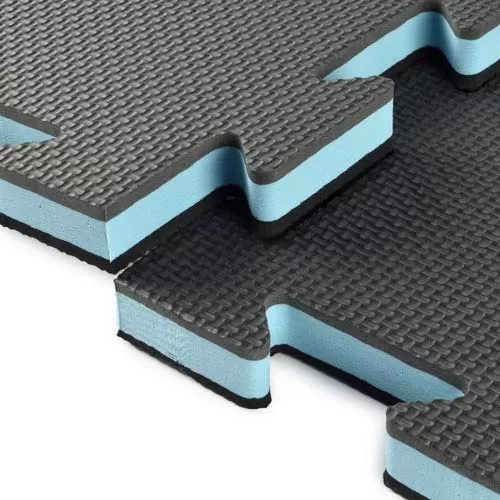 When you need to save some money with your kickboxing floor mats, the
Pro Taekwondo Martial Arts Mats
have a low price point per square foot of coverage area.
With a thickness measurement of 20 mm (about 0.75 inches), these mats are offered at a lower cost than some of the thicker foam mats in our list. Yet, they still have a nice level of durability and firmness, while giving you a bit of cushioning to keep joints feeling fresh.
These mats work nicely for kickboxing and multiple martial arts disciplines, as they have a thatch surface that ensures a good footing and holds up to shoes. The puzzle style design on the edges simplifies installation, and each mat covers more than 10 square feet.
Rubber Floor Mat 3/4 Inch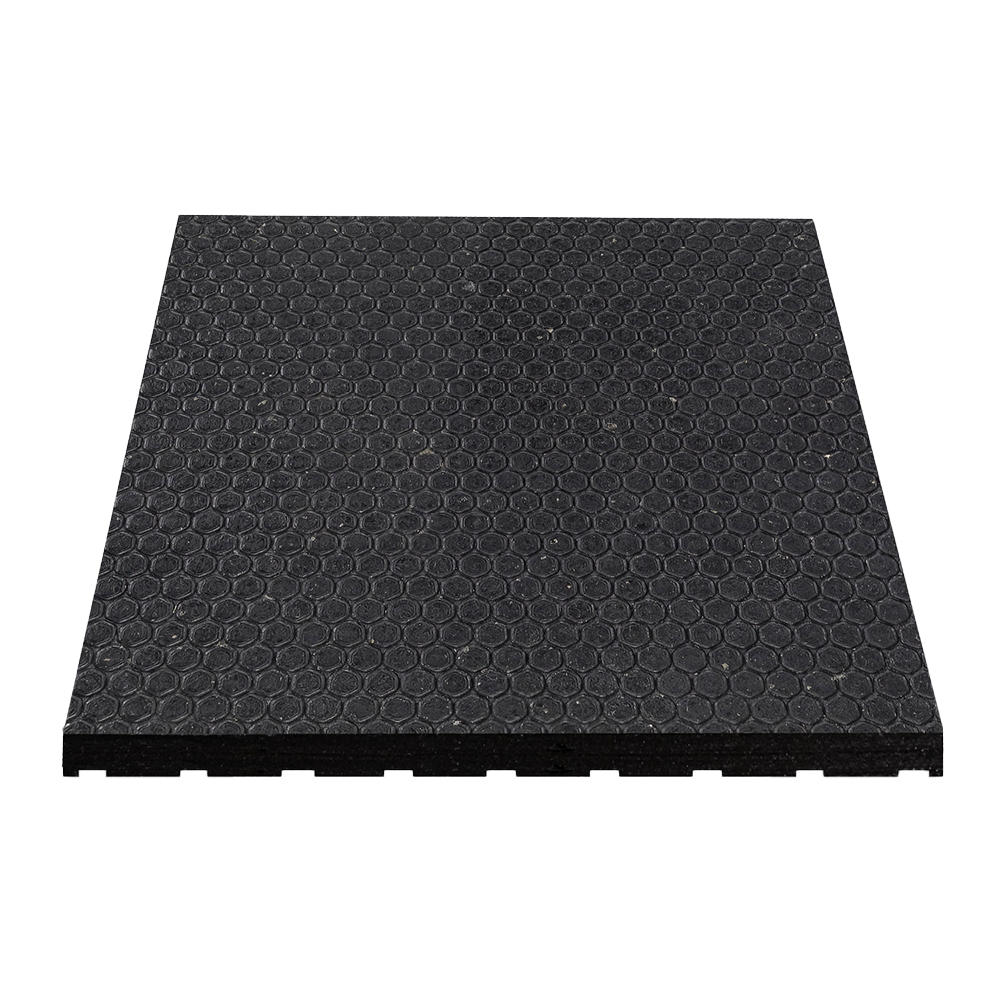 When you need the highest level of durability in your kickboxing floor mats, rubber is the preferred material. It's a little pricier per square foot than thick foam mats, but it will last much longer when used in a multipurpose gym that also uses weights and other fitness equipment.
The 3/4 inch thick
Rubber Floor Mat
gives you the toughness of rubber flooring at a great price point.
The
Cedar Valley FIT fitness facility
uses rubber because of its impact absorbing and easy cleaning properties for cardio workouts, including kickboxing, and strength training.
Each rubber mat measures roughly 4 by 6 feet, and you can lay multiple mats tightly, side by side, with a straight edge finish. Each mat weighs 100 pounds, so it will not slide out of place as people work out on it.