LonForce Vinyl Rolls 6 x 60 Ft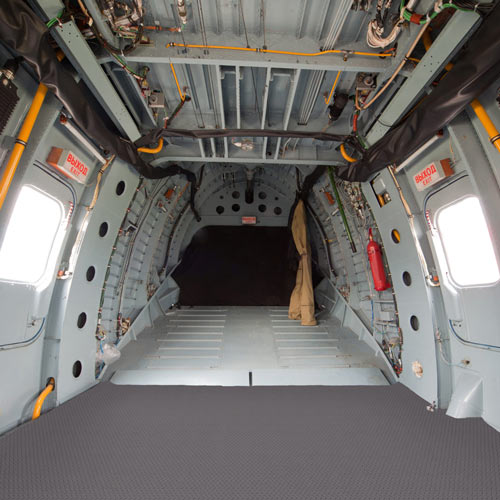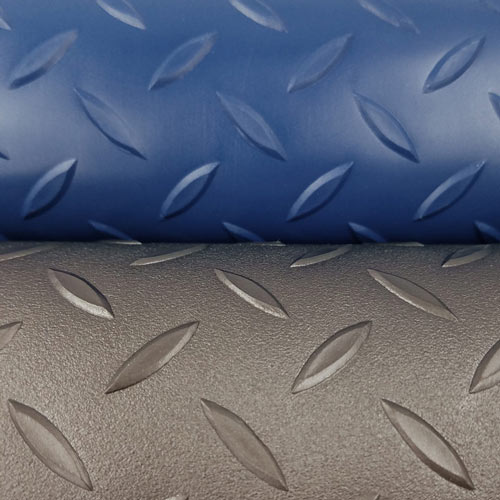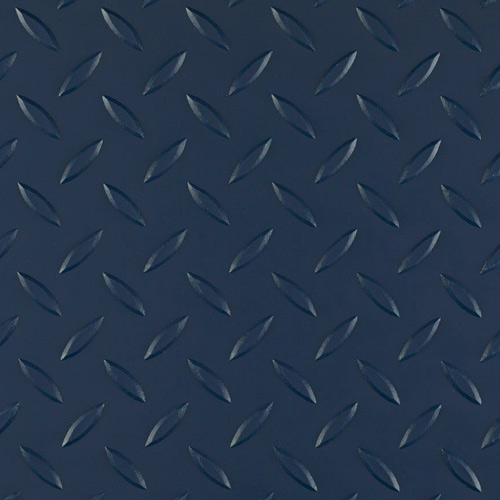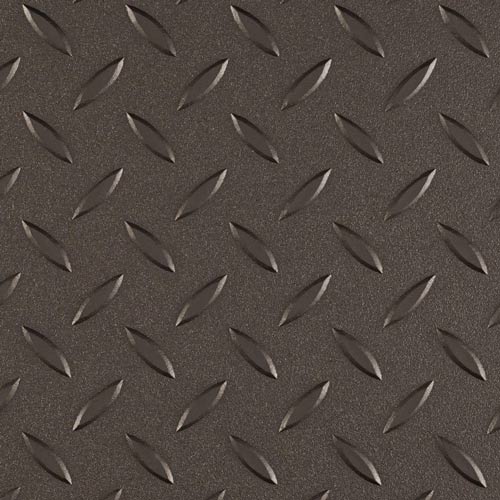 Diamond Plate Surface
Skid resistant surface
Industrial areas
Ships Out: Estimate 4-6 Working Days
How Much Flooring Do I Need?
TOP FEATURES
Diamond Plate Surface
Skid resistant surface
Industrial areas
Durable against wear
Stong surface structure
Use in heavy traffic areas
GreenMedic®
Interior areas
Use Types
Aircraft, Military
NOTE: This item is a custom order and is not returnable.
LonSeal® LonForce® Vinyl Flooring, skid resistant
LonSeal® LonForce® is skid resistant and durable LonForce Vinyl Rolls 6x60 Ft against wear in heavy construction and industrial areas.
LonSeal® LonForce® Skid Resistant Diamond Plate Flooring

LonSeal® LonForce® is a highly durable, skid resistant solution that resists wear and tear in heavy construction and industrial areas like military settings and aircrafts.

LonForce® Lonseal flooring keeps the look of Lonplate® II with a diamond plate surface, with an additional strong structure. Lonforce® features skid-resistant embossing and delivers exceptional durability against wear with its heavy-duty construction. Specific for use in aircraft and military settings, it can also be used in a commercial garage storing heavy trucks or other heavy traffic industrial areas.

LonForce blue vinyl flooring delivers optimal skid resistance and durability against wear. With its strong surface structure and airforce blue or carbine colors coupled by its embossed surface, it not only performs well, but it looks fabulous. Its diamond plate surface provides fabulous traction, as well.
LonSeal® LonForce® Diamond Plate Flooring Specs
This diamond plate flooring comes in sheet vinyl rolls that are 6 feet (1.8m) wide and 60 feet (18.3m) long. Each roll has an overall thickness of 0.120 inches (3.0mm) and a wear layer thickness of 0.100 inches (2.5mm). They have a weight of 104 ounces per square yard, which works out to be 270 pounds.
This diamond plate flooring provides a covering that is made in part from recycled content and is GreenAir and GreenMedic certified. It's phthalate free, as well. It meets FMVSS 302: CFR 49 §571.302 for Flammability of Interior Materials. It's a Type I, Grade 1, Class B ASTM F1303 product that is rated for commercial use. It's FloorScore certified, and it's made of low-emitting materials and post-industrial recycled content.
This diamond plate flooring has a solid, diamond surface pattern and an embossed finish, is antimicrobial, and it contributes to LEED points.
LonSeal® LonForce®, Made Using The Highest Level Of Manufacturing Standards
The diamond plate flooring is made using the highest level of safety standards in the flooring industry, and has been formulated to not suffer from degradation, and the FloorScore certification supports IAQ (indoor air quality). This sheet vinyl flooring is mading using technological, visual, and textured innovations, creating the best of traditional and contemporary compositions with a unique look that never goes out of style. This floor is the perfect balance of function and beneficial effects for the highest performing industrial flooring available.
LonSeal® LonForce® - The Installation & Maintenance Process
LonSeal LonForce is an excellent solution for aircraft applications with a relatively straightforward installation method:
Application:
Acclimate all products to the installation location for a minimum of 48 hours prior to installation.


Loose lay the flooring in the aircraft. Make any relief cuts as necessary.


Ensure the substrate is free of contaminants prior to installing any sealant, moisture tape, or double face tape.


If required, apply a bead of joint sealant between the floor panels, and allow the sealant to fully cure per the manufacturer's recommendations.


If required, install the moisture barrier tape following the manufacturer's recommendations.


Apply a full spread of double face aircraft tape or Lontape to the substrate or moisture barrier tape (if present).


Remove the tape liner just prior to placing the flooring. Depending on the liner used for the tape, use caution as they may be slippery.


Place the flooring into the tape, making sure to align any patterns at the center or focal point of the installation area. Minimize any repositioning of the flooring after placing it into the tape, as each repositioning may result in a weaker overall bond.


Roll the flooring in both directions using a minimum 100 lb. (45.4 kg), three-section roller.


Trim any excess flooring to ensure a proper fit.


Heat weld all seams of adjacent flooring, except for flooring that is too heavily embossed to be properly heat welded.


If required, apply sealant around the perimeter of the installation and any exposed edges of the flooring following the manufacturer's recommendations. The sealant bead should not exceed applicable height restrictions. When installing, ensure the beads are continuous, and wipe up any excess sealant with a clean, dry towel. If the manufacturer has a specific chemical or solvent recommendation for clean-up, ensure it is compatible with vinyl before installation by testing it on a scrap piece of flooring.


Once the tape and perimeter sealant (if used) has cured, perform initial maintenance.
Initial Maintenance:
Remove all gross soiling (food, gum, residues, etc.). Take care if using a scraper or putty knife to avoid permanently damaging the surface of the flooring.


Clean the flooring with a microfiber dust mop. If necessary, use a vacuum to first pick up large particles.


Using cleaner suitable for use with sheet vinyl, spray liberally on the surface and allow it to penetrate for 10 seconds or as directed by the manufacturer's recommendations.


Use a microfiber wet mop to clean the floor. If necessary, a scrubbing pad may be used to help loosen soiling prior to mopping.


If necessary, use a clean microfiber mop pad and clean water to remove any remaining residue.


Allow the floor to fully dry.


If a field applied finish was used for the installation, additional finish should be applied at this time. While 1 – 2 coats are recommended, additional coats may be needed depending on the condition of the existing finish and frequency of maintenance.
LonSeal® LonForce® - The Perfect Anti-Skid Industrial & Aircraft Flooring Solution
Greatmats specializes in so many products beyond sport mats - like this commercial grade, industrial flooring product, for instance. It is a fantastic product to use in so many settings and applications - from aircrafts to garages. Reach out to the customer service team at Greatmats for more information, or, for help with placing your order. This industrial vinyl flooring will look great and perform well for years to come.
Shipping
Ships via freight delivery
This Product Ships Freight Only.
Please review our shipping disclaimer.
SPECIFICATIONS
| | |
| --- | --- |
| SKU# | LS-lonforce |
| In Stock | Yes |
| Product Type | Roll |
| Material Type | Vinyl |
| Product Edging | Straight |
| Thickness | 3 mm |
| Width | 6.00 feet |
| Length | 60.00 feet |
| SF per Item | 360.00 |
| Weight | 270.00 lbs |
| Packaging | Cartons |
| Number of Pieces per Package Type | 1 |
| Non Absorbent | No |
| Special Adhesives | No |
| Interlock Loss | 0.00 feet |
| Interlocking Connections | No |
| Made In | Japan |
| Surface Finish | Diamond Plate |
| Surface Design | Solid color |
| Installation Method | Glue down, weld seams |
| UV Treated | No |
| Reversible | No |
| Border Strips Included | No |
| Manufacturer Warranty | Limited manufacturer warranty |
HOW TO'S
RELATED PRODUCTS
RELATED BLOGS