Rubber Floor Mat Options From Greatmats
By Paige Cerulli Created: August, 2023 - Modified: September, 2023
Rubber floor mats offer excellent durability, strength, and versatility. Whether you're looking for a flooring solution for your gym, garage, commercial kitchen, or even horse stalls, rubber mats are often an ideal choice. At Greatmats, we carry an excellent selection of rubber floor mats for all of your home and commercial needs.
Rubber Floor Mats at Greatmats
When you shop for rubber floor matting at Greatmats, you'll have your choice of many different products. These mats are available in multiple thicknesses from ⅜ inch to 2 inches and up. The overall size of the products vary, too. Rubber tiles typically start at 1x1 feet, but rubber mats are often 4x6 feet and larger. We also stock a selection of rubber rolls if you need to cover a large area.
Rubber floor mats are available in straight edge and puzzle edge styles. Interlocking edges allow you to tightly connect the tiles together, while straight edge designs provide clean, finished edges ideal for island installations.
With so many options available, we've highlighted some of our most popular products for different applications below.
Rubber Floor Mats for Gyms and Fitness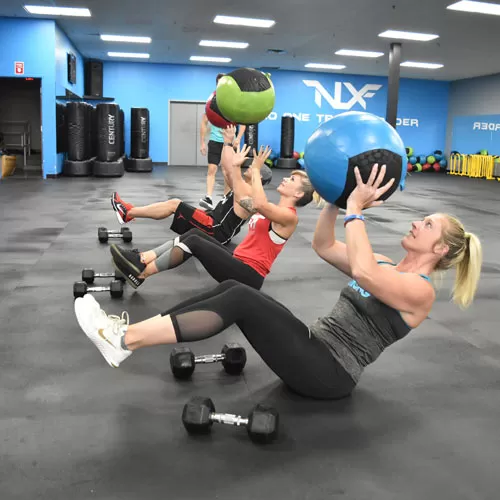 Due to its strength and durability, rubber is ideal for gyms and fitness areas. Thicker rubber floor mats are strong enough to withstand dropped weights, and rubber can help to protect your subfloor.
Thick rubber straight edge mats
can be dry laid and are ideal for use underneath gym equipment or to cover a larger area in your home or commercial space:
Rubber puzzle mats
are another popular choice for professional and home gyms:
4x10 rubber floor mats
quickly cover larger spaces and are suitable for use under exercise equipment:
Rubber Floor Mats for Garages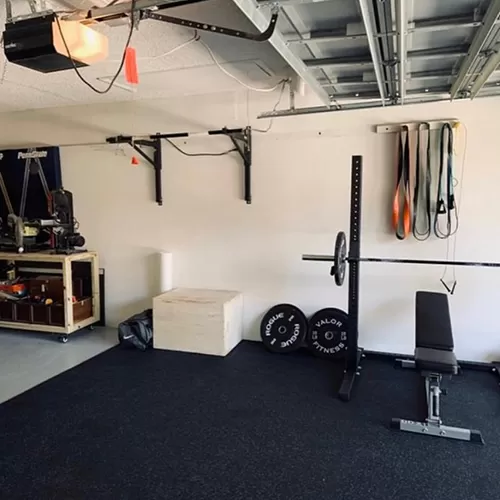 The rubber mats that are suitable for gyms can also be used in garages, as long as you don't park vehicles on the mats. Rubber can be damaged or destroyed by cars, and automobile lubricants can cause rubber to break down. Only use
rubber flooring in garage areas
where your vehicles won't be stored.
Rubber Floor Mats for Horse Barns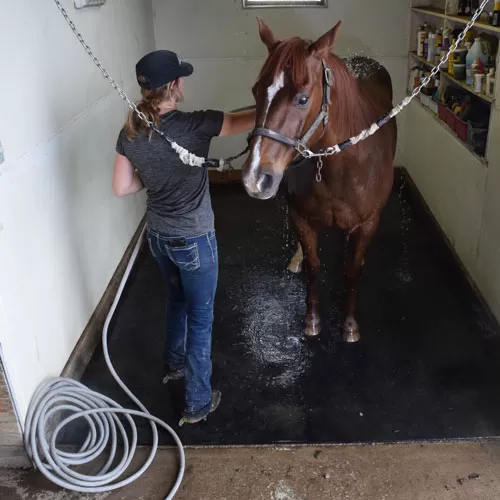 Thanks to their excellent durability and strength, rubber floor mats are also ideal for horse barns:
Rubber Floor Mats for Anti-Fatigue and Commercial Purposes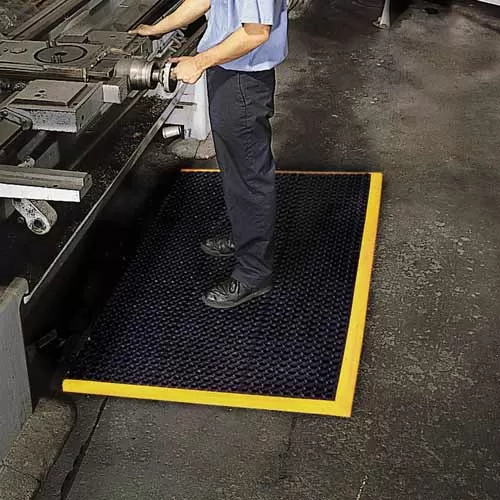 We also carry many floor mats that are suitable for commercial applications:
Order Your Rubber Floor Mats Today
With our extensive selection of rubber floor mats, you can find an ideal option for your gym, garage, workplace, and more. Contact us today with any questions - our customer service team is happy to provide shipping quotes and help you find the best mat for your needs.