Straight Edge Tile 20% Color 3/8 Inch x 2x2 Ft. Pacific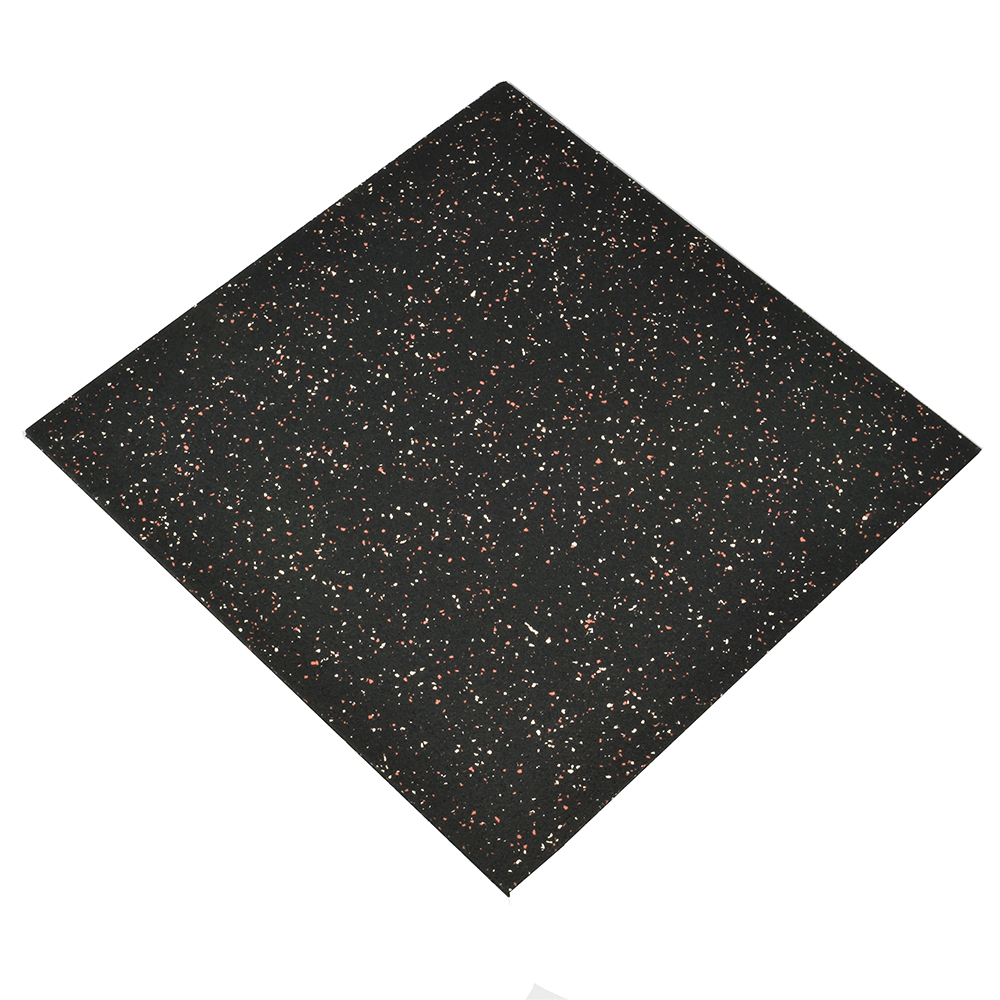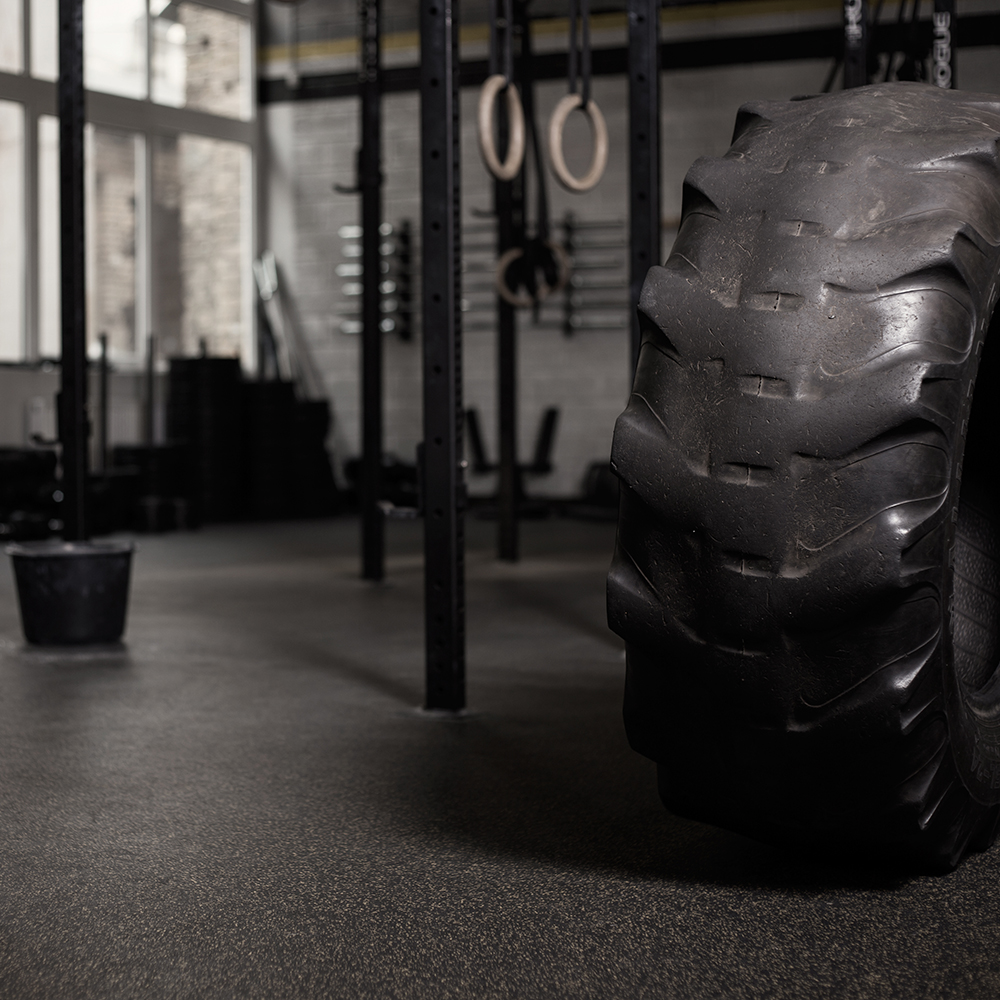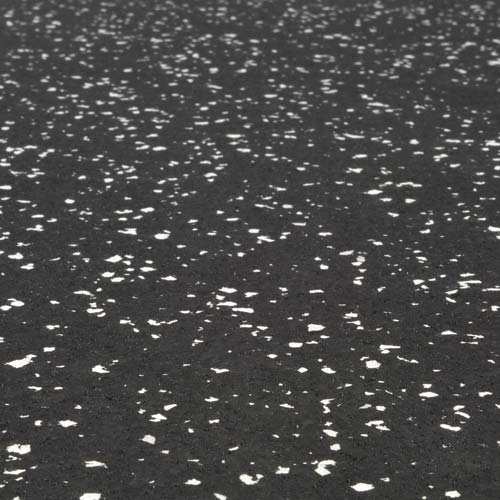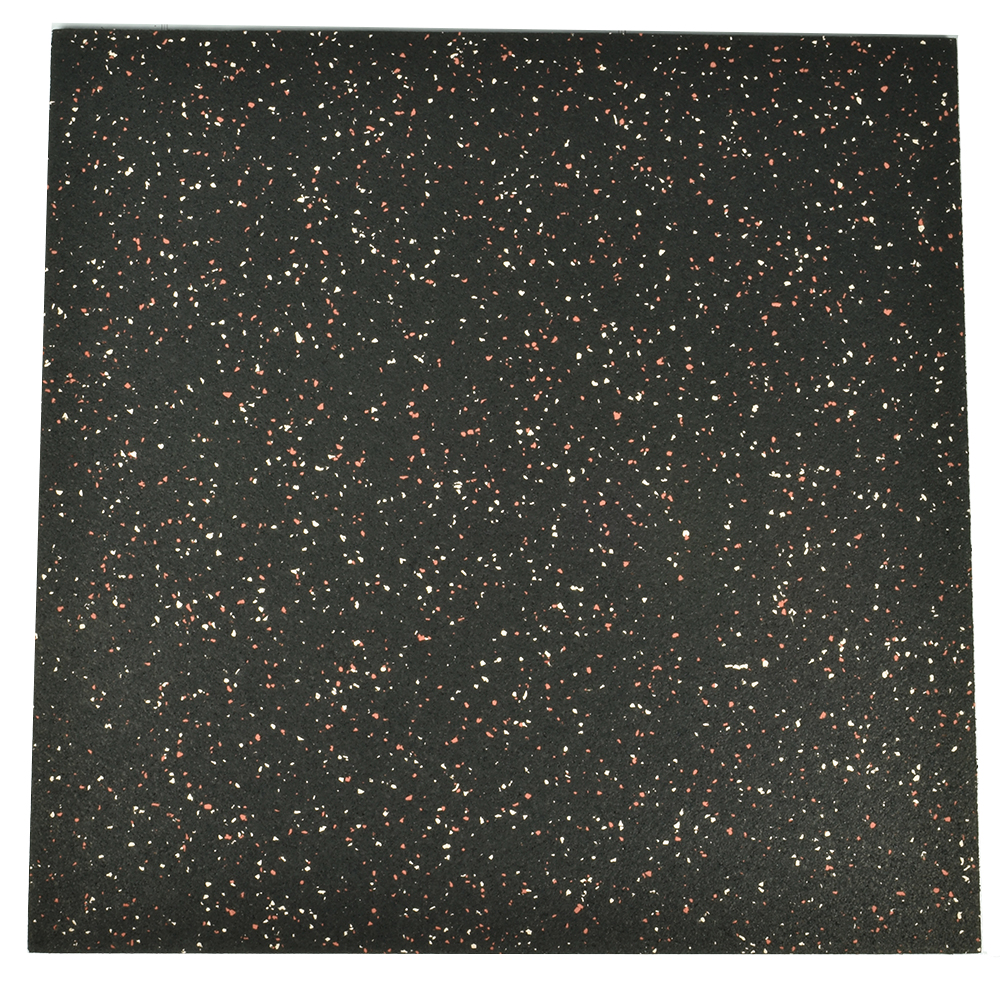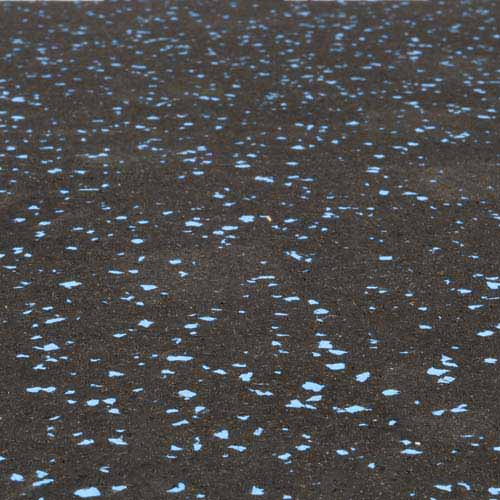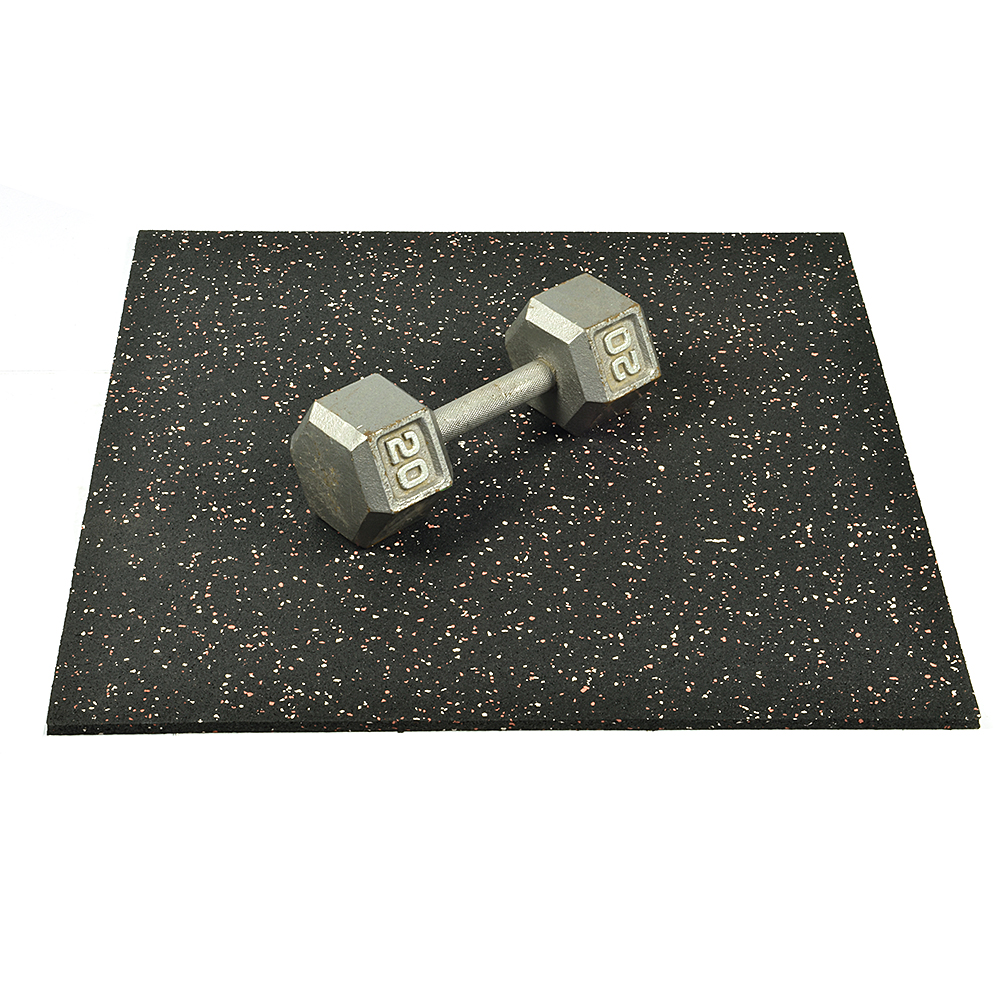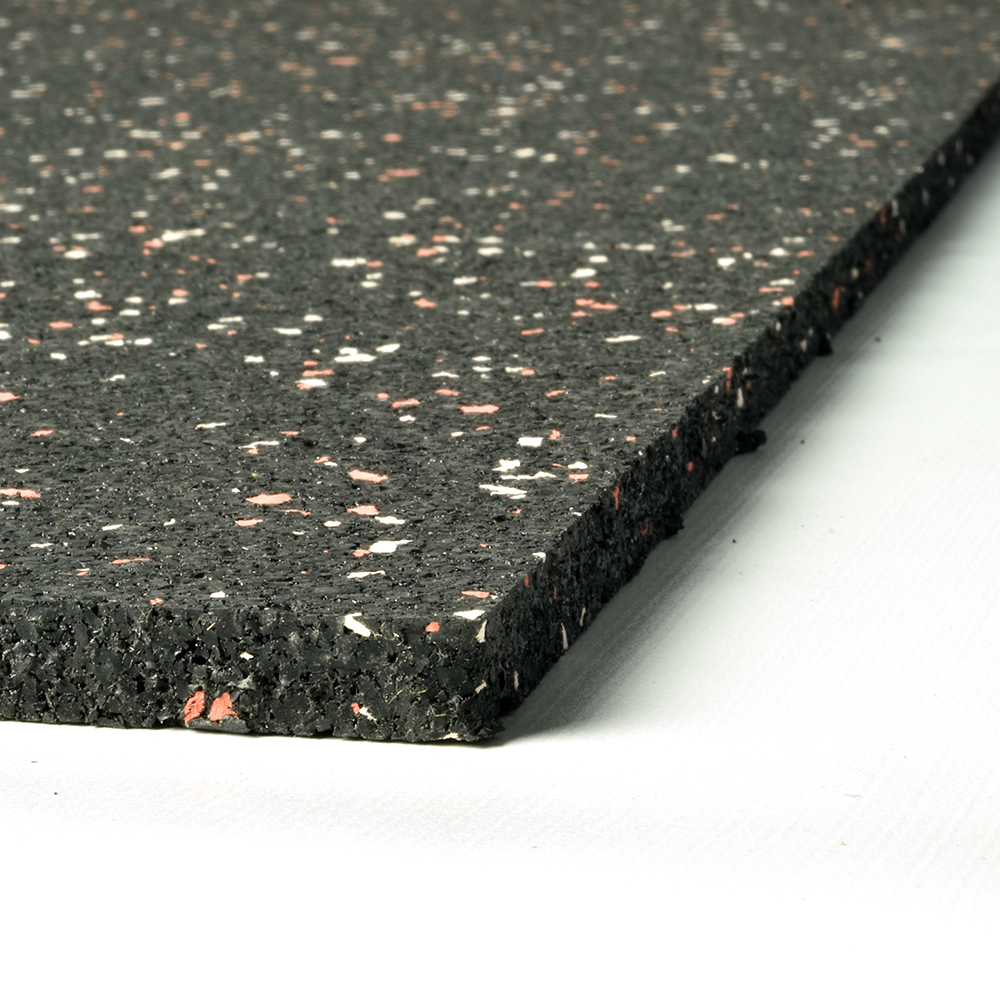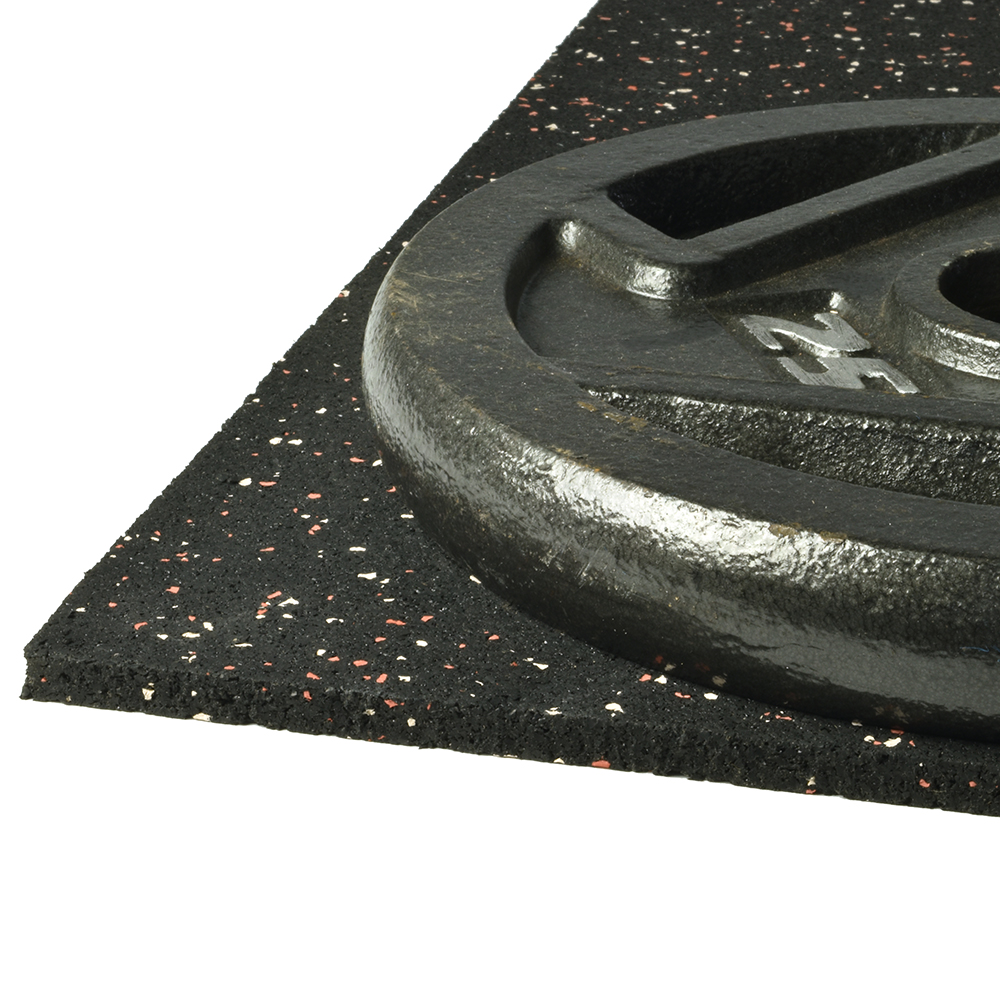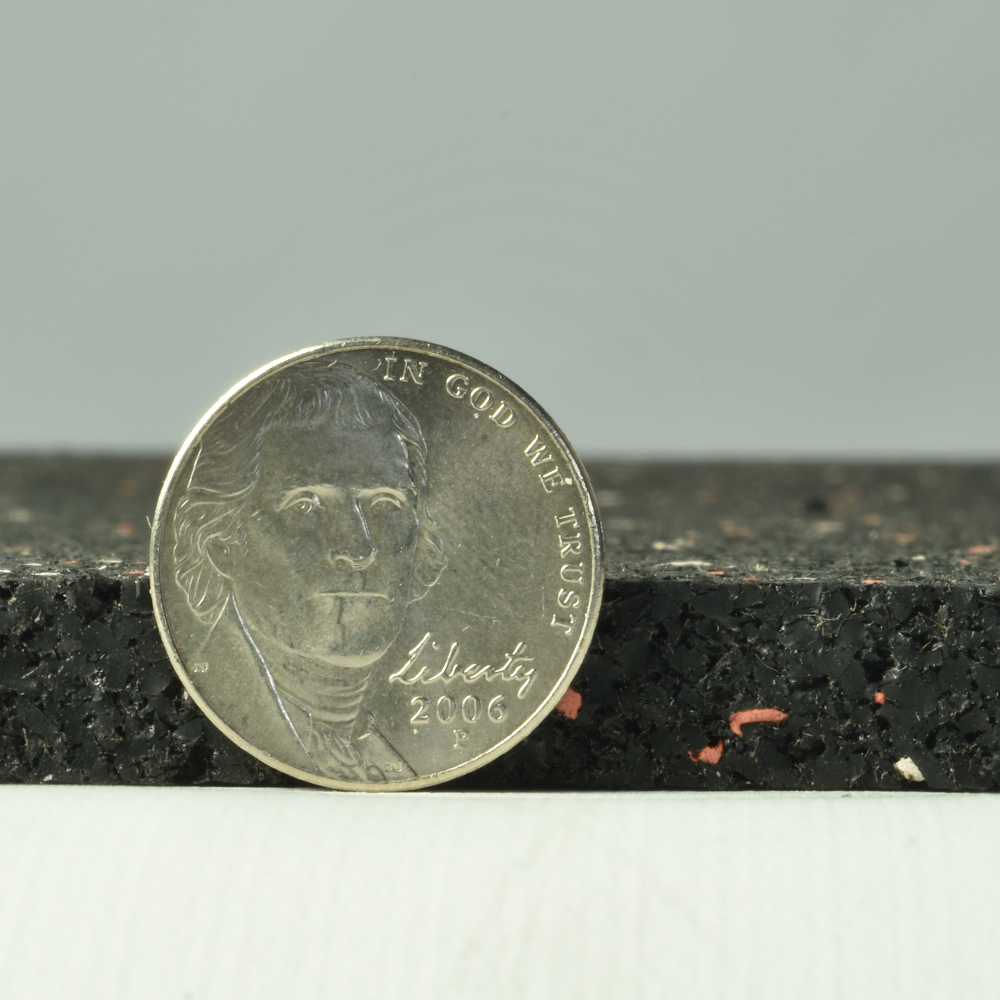 Precision cut straight edge rubber tiles
100% premium recycled rubber is made in the USA
Easy to install and maintain
Ships Out: Estimate 5-7 Working Days

Blue

Blue/White

Brick Red

Brick Red/White

Green

Green/White

Medium Gray

Red/White

Eggshell White
How Much Flooring Do I Need?
TOP FEATURES
Precision cut straight edge rubber tiles
100% premium recycled rubber is made in the USA
Easy to install and maintain
Mold and mildew resistant
Excellent traction even when wet
MAS Certified Green
For use in athletic, commercial, pet or home settings
Made in the USA
Use Types
Gym Flooring, Rubber Gym Flooring, Gym Floor Tiles, Home Gym Floors, Sports and Athletic Floors, Locker Rooms, Storage Rooms
NOTE: This item is a custom order and is not returnable.
Straight Edge Tile 20% Color 3/8 Inch x 2x2 Ft. Pacific
Straight Edge Tile 20% Color 3/8 Inch x 2x2 Ft. Pacific features a 20 percent color fleck in a black base. Manufactured from recycled tires, this rubber flooring tile is a durable, high quality flooring solution that takes the abuse of high traffic areas and keeps looking good for years.
Selecting the type of floor to install at a home gym or at a commercial gym is an important choice. Customers want a type of flooring that has impressive durability, is able to stand up to rough treatment, and is easy to clean. The Straight Edge rubber squares from Greatmats will provide excellent performance in these areas.


These 2x2 foot squares have a size that's easy to handle, yet they also have a size that will cover a large workout space relatively quickly, saving time and money on the overall layout.


Size and Shape Options

Each of our rubber squares measures 24x24 inches. Because these tiles have a straight edge on all four sides, there is no loss of coverage size to an interlocking edge, as some flooring tiles have.

These are precision cut, straight edge rubber squares, which means the edges will slide against each other tightly. The U.S.-based manufacturer of these tiles produces measurement tolerances that are extremely precise, all within 0.01 inches.

Each tile measures 3/8 inches in thickness, providing the cushioning required to protect the lower leg joints of athletes as they work out and exercise.

Even at 3/8 inches of thickness, these tiles will protect the subfloor from damage from dropped dumbbells or from exercise machines.
Material Options
Our rubber squares consist of premium recycled rubber, which means they deliver a cost effective type of material. This is an environmentally friendly option for creating rubber mats for flooring, as it keeps old rubber tires out of the landfill.
The manufacturer uses a polymercial binding process to ensure that the recycled rubber crumbs are able to behave like natural rubber flooring. The recycled rubber is completely safe to use for any type of usage where natural rubber flooring would be appropriate.
Each of these tiles carries a 5-year manufacturer warranty, giving customers a long lasting value in this type of flooring.
This rubber material remains resistant to most acids and chlorine, enhancing its longevity when used in harsh conditions. It does not create measurable VOCs, either.
Pattern and Texture Options
Rubber squares used as flooring will provide natural traction for athletes who are exercising. Rubber offers grippiness that ensures athletes will not slip as they are lifting weights or making sudden movements during aerobic workouts.
Because of this grippiness, the tiles do not require any molded texture pattern on the surface to provide extra traction. Avoiding a molded texture makes the tiles easier to clean than flooring that has a textured pattern.
Although most rubber squares are all black in color, our models use flecks of colored rubber that mix in with the black color, creating a more pleasing look in the final layout of the floor. The color flecks have a 20% concentration versus the black base color. The color options include:
Blue

Blue and white

Brick red

Brick red and white

Eggshell white

Green

Green and white

Gray

Red and white
Common Use Options
Commonly, our rubber tiles will appear in gymnasiums, whether they be commercial gyms or home gyms. The rubber will protect the subfloor from any potential damage, while also giving the athletes the cushion they need for their workouts.
When you are working out with hand weights or dumbbells, the rubber floor will protect the subfloor from any drops.
Installers also can use these tiles in locations where dampness is often present. Even when rubber floors are wet, they will maintain their traction, so these tiles work in areas like basements, locker rooms, and storage rooms.
You should avoid using these tiles in areas where they may receive exposure to grease, oil, or animal fats.
Installation Options
Because these tiles do not have an interlocking edge, they require a glue-down installation process. This makes replacement of a damaged tile a little more challenging than occurs with a dry lay install using squares with interlocking edges. However, installers can pop out a damaged tile with a little extra effort to break down the glue.
Start the installation by cleaning the subfloor thoroughly. You need to remove dry debris and other items that could prevent the glue from making full contact with the subfloor.
You may have to cut a few tiles to fit tight against the wall. Try to arrange the tiles in the space to minimize the number of cuts you will need to make.
Cleaning and Maintenance Requirements
It is important to clean the floors one to three times per week, depending on frequency of usage, to maintain the look and integrity of the tiles.
Start the cleaning process by sweeping or vacuuming the tiles to remove dust and other solid debris. These debris could grind into the rubber and create staining if you don't remove them regularly.
To wet mop the floor, make use of a neutral pH cleaner diluted with water. Do not place excessive cleaning solution on the floor, if you can avoid it. After mopping, allow the flooring to dry naturally in the air over a few hours.
Rubber flooring tile are easy to install and extremely durable. Even better, it's a green building product that can help architects and builders achieve LEED Points.
Materials - Recycled tire rubber, polymercially bound
Colors - Black, or choose to add 20% color fleck in Blue or Gray
Sides - Precision cut square or interlocking
Tolerances - Certified square and top height to+/-.010
Installation - Full spread glue down or dry lay (interlocking)
Maintenance - Damp mop and let dry
Warranty - 5 years materials and workmanship (pro-rated basis)
Density - ASTM D3676 68.3 lbs/cubic foot
Hardness - ASTM D2240 Shore A60+/-5
Slip Resistance - ASTM D C1028 Friction Coefficient .084-.090
Abrasion - ASTM D4060 2,000 cycles taber abraser 1kg. .329-.35g loss
Flammability - ASTM D2859 Pill Test, excellent value of 3.6
Acoustics - Rates superior
Chemicals - Resistant to most acids and chlorine
VOCs - No measurable units
Maintenance
Clean with a damp mop and let dry. Always use a neutral pH cleaner on rubber flooring.
Shipping
Larger orders ship via freight delivery shrink wrapped on pallets. Smaller orders ship ground delivery.
This Product Ships UPS Ground, FedEx Ground and/or Freight.
Please review our shipping disclaimer.
SPECIFICATIONS
| | |
| --- | --- |
| SKU# | SERT.375-20C |
| In Stock | Yes |
| Product Type | Tile |
| Material Type | Rubber |
| Product Edging | Straight |
| Thickness | 3/8 inch |
| Width | 2.00 feet |
| Length | 2.00 feet |
| SF per Item | 4.00 |
| Weight | 10.00 lbs |
| Packaging | Cartons |
| Number of Pieces per Package Type | 5 |
| Non Absorbent | Yes |
| Special Adhesives | Yes |
| Interlock Loss | 0.00 feet |
| Material Hardness | Shore A 60 |
| Interlocking Connections | No |
| Made In | USA |
| Surface Finish | Smooth flat |
| Surface Design | Black with color flecks |
| Installation Method | Full spread glue down or dry lay |
| UV Treated | No |
| Reversible | No |
| Border Strips Included | No |
| Leed Points | Yes |
| Manufacturer Warranty | 5 year limited |
HOW TO'S
RELATED PRODUCTS
RELATED BLOGS