Plush Home Theater Carpet Tile Uses & Installation
By Julia Nass Created: July, 2017 - Modified: September, 2023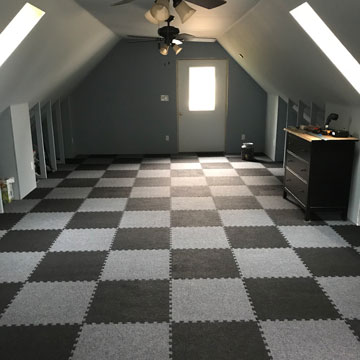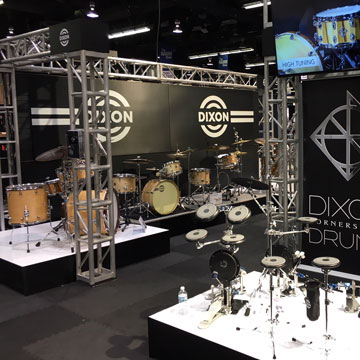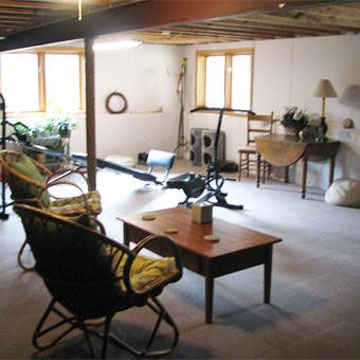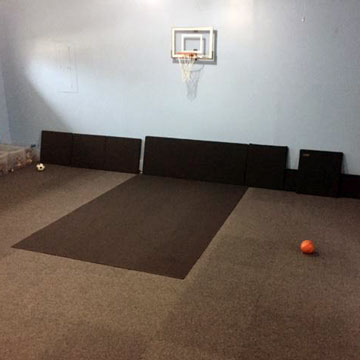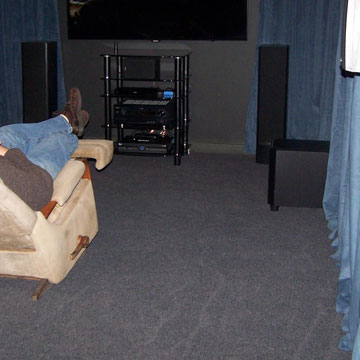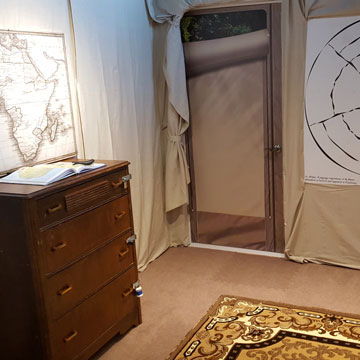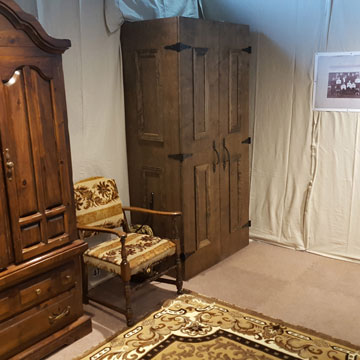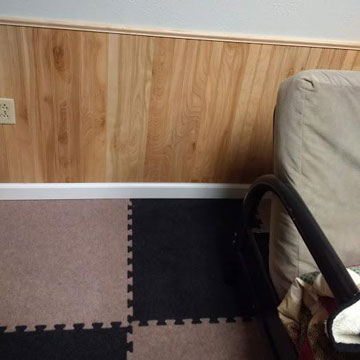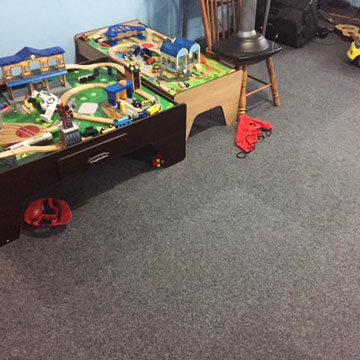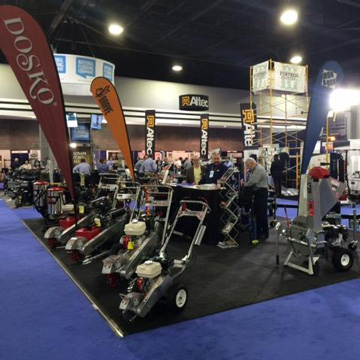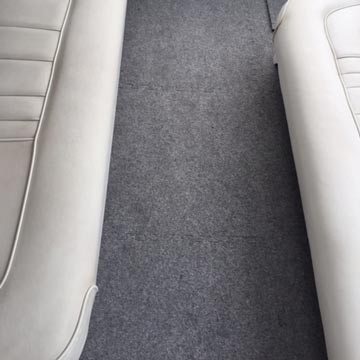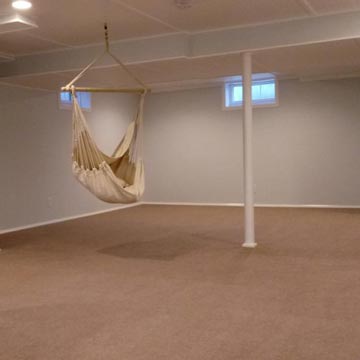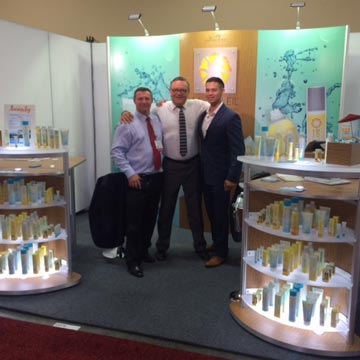 It turns out that customers have put Royal Interlocking Carpet Tiles to use in all sorts of creative ways. Greatmats went through all of the wonderful feedback users sent in in order to compile the following list: the many uses of
Royal Interlocking Carpet Tiles
.
Some of the Many Uses of Royal Carpet Tiles:
1. Garage Flooring
Royal Interlocking Carpet Tiles have been used time and time again for complete garage transformations. These tiles instantly turn cold, hard concrete into a space people actually want to spend time in. These tiles are waterproof and odor proof and according to Ron from Chicago, they ''clean up great.'' The interlocking tiles can be vacuumed, spot-cleaned, or completely lifted up and taken outside for a more thorough clean if needed.
2. Rec Room Flooring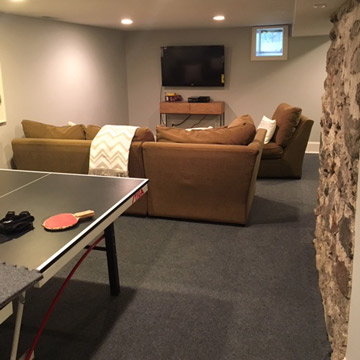 Royal Carpet tiles are constructed with 1/2 inch thick foam material beneath the plush carpet surface, which yields incredible comfort and cushion. At the same time, tiles stand up to heavy foot traffic and heavy impacts. These carpet tiles can be used for all types of recreation, from game tables to aerobic exercise. They are stain and odor-resistant as well as puncture-resistant.
3. Basement Flooring
What better way to turn a dark downstairs area into an irresistible space than with a cushioned, inviting carpet? Users find that interlocking carpet tiles immediately transform previously sad basement rooms into welcoming, warm spaces. Plus, these tiles make the installation process into a basement a breeze. These interlocking carpet tiles for a basement can be easily cut with a sharp utility knife to fit into any size room or fit around any kind of obstacle.
4. Trade Show Booth Flooring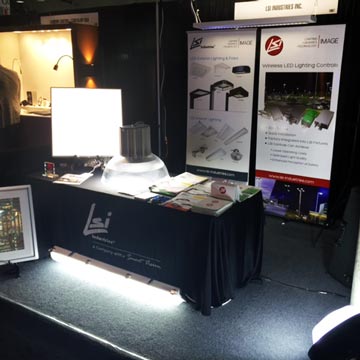 Use interlocking carpet tiles as a super simple way to make a trade show booth look and feel amazing. These intuitively interlocking carpet squares can be assembled and disassembled in minutes. Plus, they are so lightweight that packing up and shipping out is no sweat. At 2 feet in diameter and 1.4 lbs, the tiles are super easy to carry. What's more, users who pick Royal Interlocking Carpet Tiles for trade shows find they can stand on it for hours and even days at a time without getting sore.
5. Registration and Waiting Rooms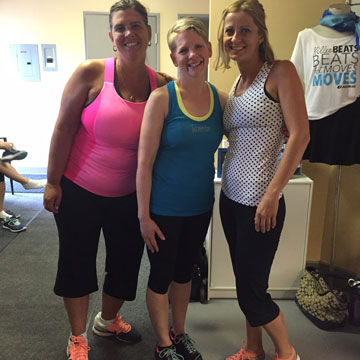 First impressions are everything, which is why customers find Royal Interlocking Carpet Tiles to be an awesome fit for business waiting rooms. The seams will virtually disappear after vacuuming just once, leaving professional, clean, and classy flooring, perfect for maintaining a top-notch impression. These interlocking carpet squares can be used as a temporary option as well, as no adhesives are needed for a sturdy installation.
6. Home Theater Flooring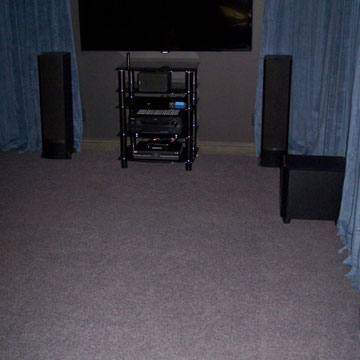 Even if you're not necessarily trying to prove anything look-wise, these interlocking carpet squares still do wonders. For example, certain customers have found that interlocking carpet tiles make a well-rounded home theater flooring as well. Tiles are more than comfortable enough to sit or lay down on. Further, they can hold the weight of furniture like the TV, sofas, and chairs without any problem.
7. Bedroom Flooring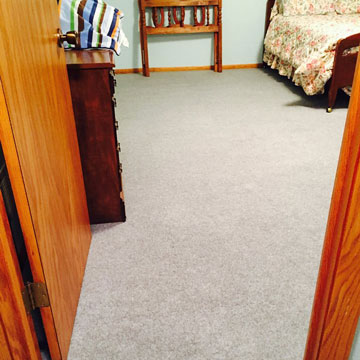 These interlocking carpet squares are a logical choice for a bedroom once again because of their cushion and welcoming feel. The surface of interlocking carpet tiles is known to be softer and more abundant than any other of its kind. The quality and feel are far nicer than the fibrous, burlap-like carpeting commonly found in other products. Customers with chronic foot pain have noted the ability to walk on the floor without the shooting pain accompanied by harder floors.
8. Laundry/Guest Room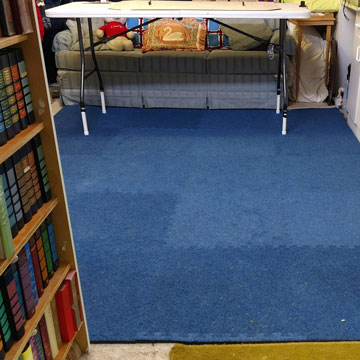 Combine the coziness of carpet with a waterproof material and you've got the perfect flooring for a laundry/guest room. What better way to freshen up a space designed for guests? The convenience and versatility of these carpet tiles make them great for multipurpose rooms, whether you need fatigue relief while standing and folding clothes or looking for something stylish, warm, and cozy for guests.
9. Boat Flooring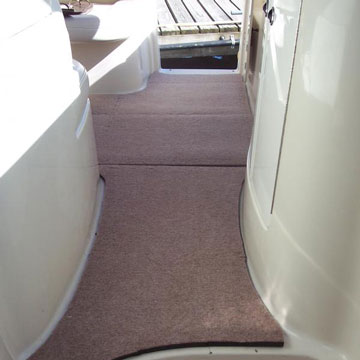 Again the waterproof nature and plush feel of Royal Interlocking Carpet tile lend well to areas where moisture will be present and comfort is essential. Boats often have just such spaces. Add in easy installation and customization, and it is no wonder customers are rushing to these carpet tiles for their boat floors. To custom-fit them, all you need to do is cut the tiles with a sharp utility knife - just make sure to leave plenty of room for expansion when the tiles are exposed to direct sunlight.
10. Recording Studio
Recording studios aren't always the most comfortable spaces to work, but with the ease at which these carpet tiles lay down, it's easy to convert that space into one you'll love to spend hours in.
To learn more about Royal Interlocking Carpet Tiles, visit greatmats.com, where you can read all the wonderful things customers have to say. Who knows, maybe you will end up contributing your own feedback as a new Royal Interlocking Carpet Tile owner. Either way, Greatmats is here to make the floor-picking process hassle-free. Get in touch with customer service and have all of your questions answered on the spot.