Top 5 Floors for Dog Agility
By Julia Nass Created: August, 2017 - Modified: September, 2023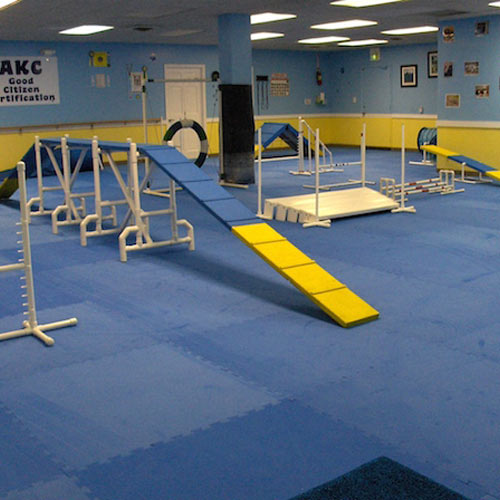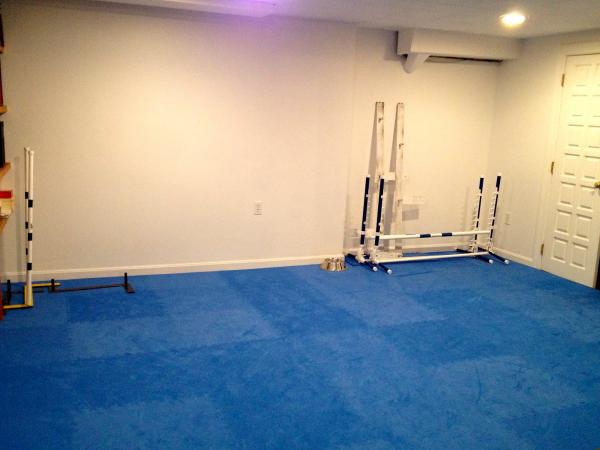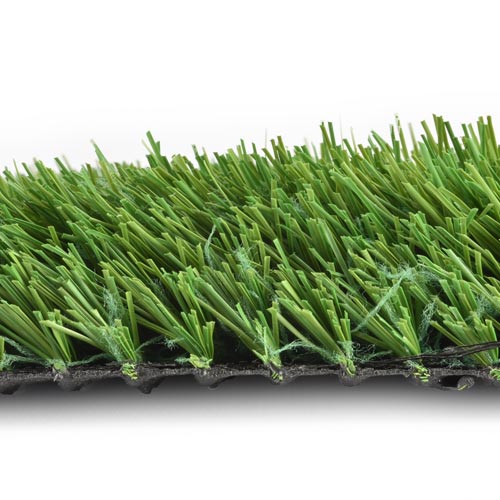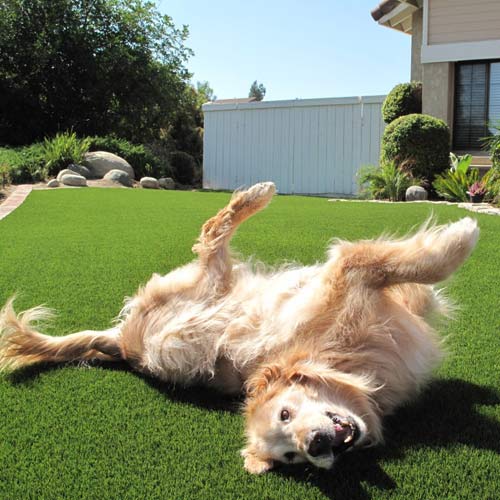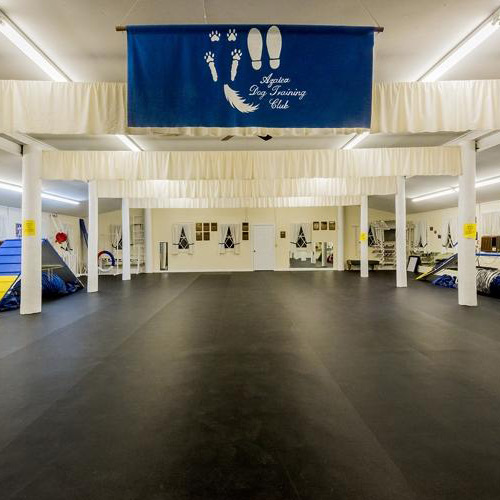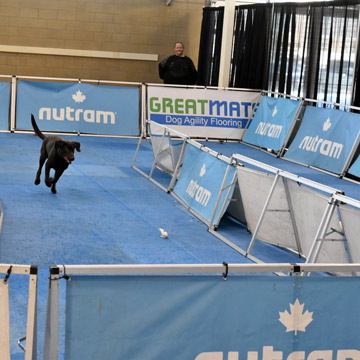 Ever wondered what type of flooring works best for dog agility flooring. Here are Greatmats' top five recommendations based on where you'll be training and what specific function is most important.
1. Indoor Performance: Dog Agility Interlocking Tiles
Dog Agility Interlocking Tiles
support agility training in dogs better than almost any other dog play mat out there. These indoor tiles are designed especially for outstanding and long-lasting performance. Dog Agility Interlocking Tiles are made of lightweight yet dense foam that boats superior traction and comfort for dogs and trainers alike. The surface texture offers a friction coefficient that is grippy enough to prevent slips and falls without hindering movement. Meanwhile, the 3/4 inches of high-quality foam yields maximum comfort and cushion, which helps prevent leg and joint strains.
These dog agility mats are constructed of high-quality EVA and PE foam made to withstand years of use. Plus, these mats are double-sided and in-line reversible, so if a tile starts showing signs of wear-and-tear, simply flip it over for a brand new surface. Tiles are latex and lead free and come with a one-year warranty. Ultimately, they are a top-of-the-line choice for indoor dog agility flooring.
2. Indoor Price: Foam Mats Premium 5/8 Inch
For another amazing dog play mat at an even more amazing price, consider
Foam Mats Premium (5/8 inch)
. Like Dog Agility Interlocking Tiles, these mats are made of high-quality, cushioned foam. However, these mats come at a mere $1.50 per square foot. Tiles connect together with an intuitive puzzle-piece connecting system and are easily transported and handled.
Although these tiles are designed to last, foam is more vulnerable to scratches, scuffs and indents than harder surfaces. However, if any tile becomes too damaged, it's easily replaceable. Instead of a costly whole-floor replacement, it's easy and cheap to pick up the damaged tile and put in a new one. Foam mats are waterproof and safe and come in over ten different colors: including green, blue, purple, red, yellow, white, black, and more.
3. Outdoor Price: Pet Heaven Artificial Grass Turf Roll
Outdoor dog agility flooring tends to be pricier than indoor, but
Pet Heaven Artificial Grass Turf Rolls
make it a stellar outdoor play area affordable. These artificial grass rolls are an economical way to create a perfect lawn. With artificial turf rolls, you get the luxurious greenery feel and aesthetic without the inconvenience and never-ending money and time investments of real grass.
The surface of these artificial turf dog agility mats is supremely soft with both tall and short curled yarn intertwined to match natural grass. Fibers are stain-resistant, while advanced UV inhibitors protect grass from fading. These mats have excellent drainage. Plus, the non-porous, non-allergenic, antimicrobial fibers inhibit the growth of mildew and odor.
4. Outdoor Performance: Artificial Grass Turf UltimatePet per SF
Artificial Grass Turf UltimatePet Rolls
take the artificial grass performance to the next level. In addition to all of the benefits of artificial grass in comparison to real grass, UltimatePet rolls are specifically designed for pet play. The advanced polymer engineering of these dog agility mats enables turf rolls to endure harsh temperatures in both the summer and winter. Because of this, these rolls help extend outdoor playtime in any weather.
Tiles are constructed with a high tear resistance to stand up against curious claws. Plus, fibers are stain resistant as well. These tiles provide 70 percent water savings and nearly eliminates ground maintenance fees. Plus, in the unlikely event something does go wrong with UltimatePet artificial turf mats, you can rest easy knowing that you're covered by the best warranty in the business.
5. Indoor Versatility: Rubber Flooring Rolls 1/4 Inch Black Geneva
If you're on the hunt for a floor with uses beyond just dog agility training, check out
Rubber Flooring Rolls (1/4 Inch Black Geneva)
. These rubber dog play mats are a versatile option for any indoor space. In addition to acting as excellent dog play mats, Rubber Flooring Rolls are tough enough for gym flooring. Mats are hard-wearing, tough and convenient to install.
These rolls are popular in homes, animal shelters, schools, weight rooms and professional gyms. Rubber dog agility flooring protects the subfloor from damage and provides sound dampening qualities as well. Each roll is 4 feet wide and can be purchased in any length from 25 to 200 feet. Rubber Flooring Rolls are made from high-quality recycled rubber and may contribute to LEED green building points.
Want More Info?
Greatmats customer service can not only help you find the dog agility mats that are right for you, but they can also help you achieve your dream dog agility flooring at the lowest possible price. Get in touch at Greatmats.com to find out more about all of Greatmats dog play mat products, sales and volume discounts.