Top Flexible Flooring for Uneven Floor Surfaces - Indoor and Outdoor
By Kif Richman Created: April, 2017 - Modified: August, 2023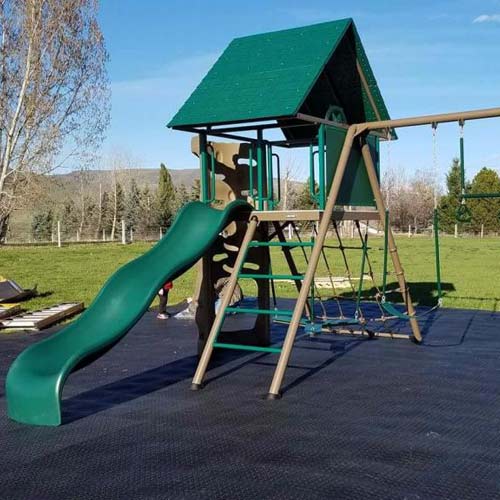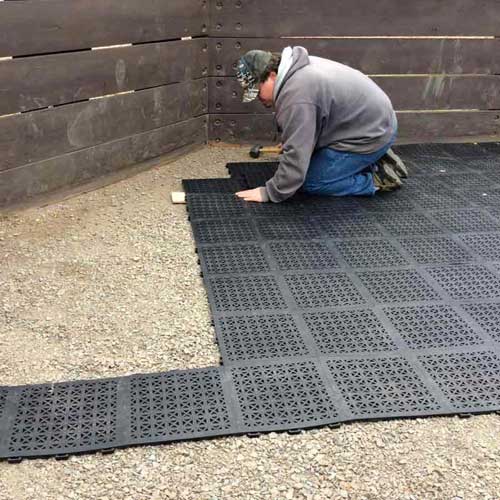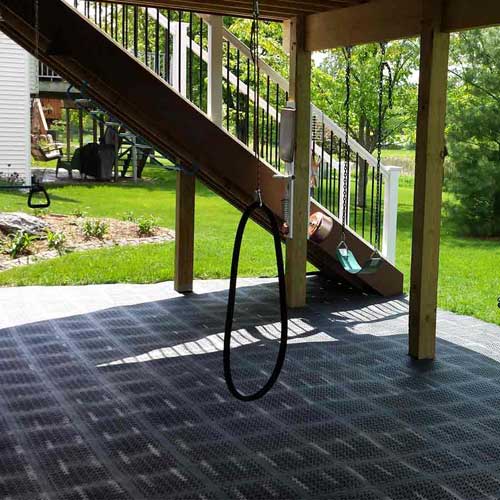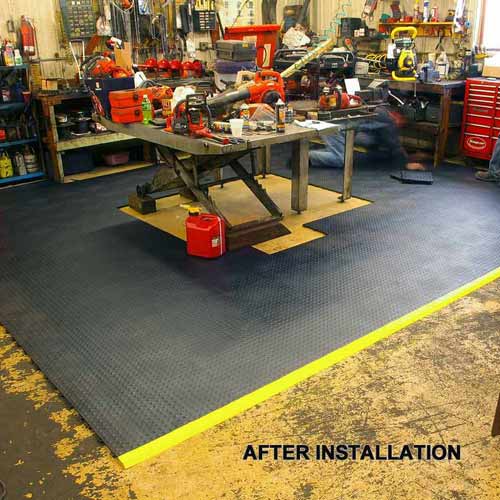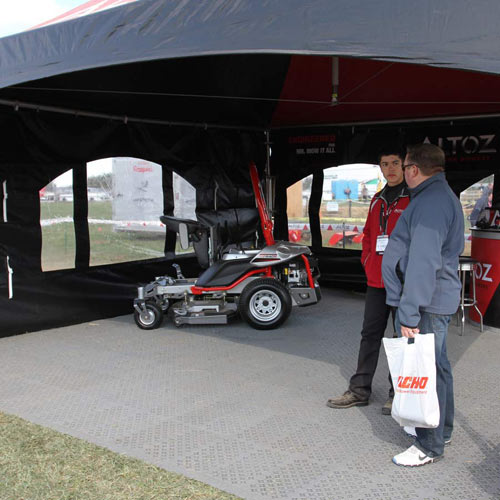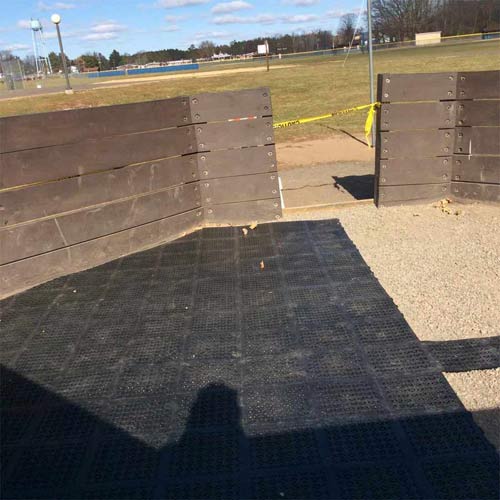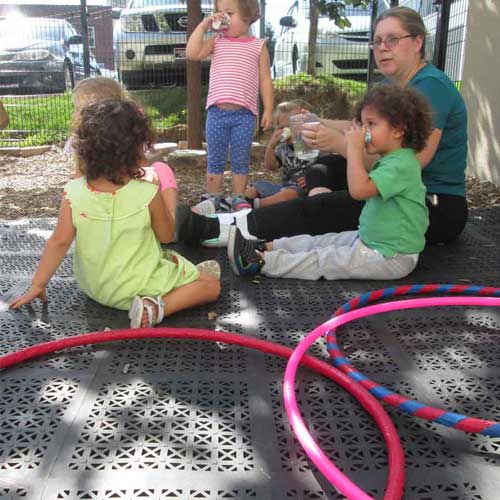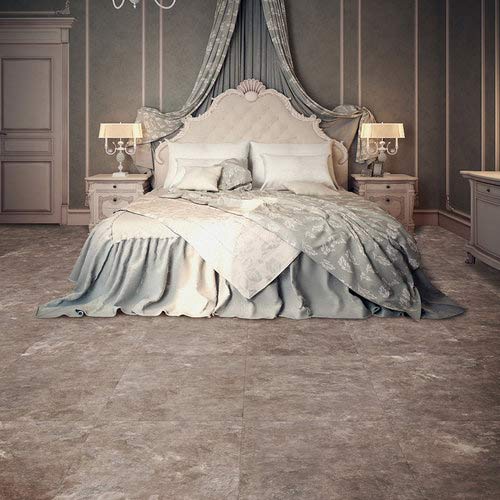 We often take for granted the advantages of a flat surface.
Flat surfaces, like concrete patios, walkways or pool decks are easy to cover; you simply need to choose the tile that best suits your needs and off you go! But as any landscaper, or for that matter, any homeowner can tell you, most outdoor surfaces are far from even. When you're dealing with grass, dirt or sandy surfaces, or even concrete that is ramped or uneven, finding
flexible flooring for uneven floors
that contour to changing levels can be a challenge.
Many people assume that the only way to deal with uneven landscaping is to make it flat. Unfortunately, this usually calls for heavy equipment and dozens, if not hundreds, of hours of manual labor. Either you have to spend hours laboring over the grade of your yard or you have to pay for expensive landscaping services. No matter which route you choose, you're likely going to ruin the surrounding area as you drive heavy equipment to and from the location.
Fortunately, there is a simple solution: placing deck tiles on uneven ground. But as you probably guessed, you can't place just any deck tile on the uneven ground. You need a quality product that will look great and give you superior performance even over uneven surfaces. All patio tiles are different, and the best flooring for uneven surfaces are all made to match a specific need. You can find flexible flooring for uneven floors, yards, temporary roadways and even decking.
Flexible tiles are often a more reason option than expensive and laborious landscaping. Let's take a look at some of the best flooring for uneven surfaces so you can have a top-quality exterior...
Top 5 Options of Flexible Flooring for Uneven Floors
1. Staylock Flexible Flooring for Uneven Floors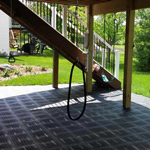 One of the challenges for decking tiles on uneven surfaces is keeping them in place. If there is a slope, the tiles can start to slide downhill. Unless they are properly connected! With our Staylock line of indoor/outdoor tiles, you can create a system of tiles that are locked together, forming a complete surface that has better grip and long-term reliability.
If you have a light slope near a flat, even surface, these tile can be used to cover the entire area, and they will wrap around the contours of the surface to provide outstanding performance.
Decking tile like the
perforated StayLock tile
is perfect for outdoor areas that have lots of water. It allows water to run underneath, keeping the surface dry. Perforation makes these tiles a great choice of flexible flooring for uneven floors on pool decks. The feet on the underside of these raised tiles grip the ground to prevent shifting and the soft PVC can even provide protection against falls.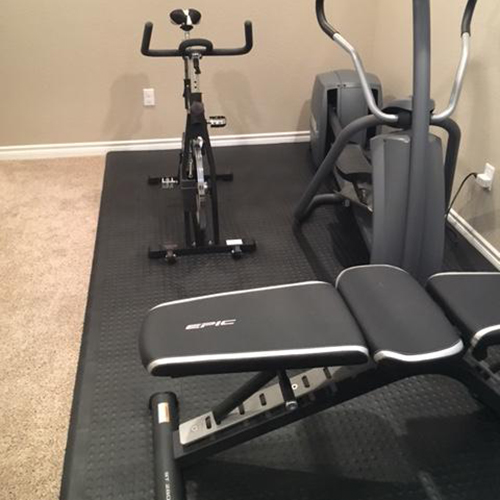 Bump top tiles
are effective flexible flooring for uneven floors. Made from a PVC plastic, these tiles fit perfectly in uneven spaces, and with the bump top, they provide better traction for anyone walking on top of these tiles. Keep this tiles in mind for garage or basement workshops where you may find cracked or chipped concrete. The tiles will install in a snap and provide fatigue relief to boot.
The
orange-peel surface tiles
are a unique and effective flexible flooring for uneven floors in indoor spaces. Uneven floors that have bumps and tripping hazards can increase safety and traction. The interlocking tiles are available in black or gray, giving you options for style and design. These are most popular for exercise areas and offer cushion for hard floors.
2. Comfort and Safety Matta Flexible Flooring for Uneven Floors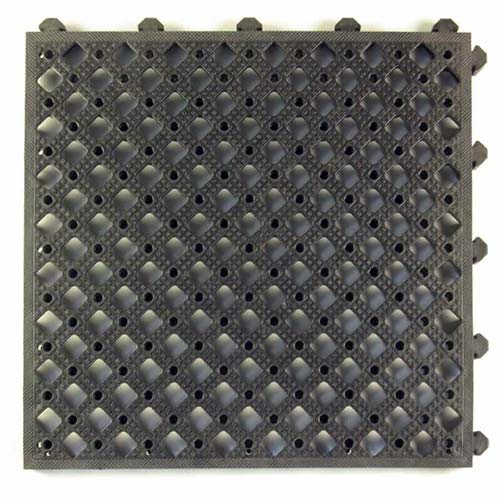 For extra comfort and safety from your floor mats, consider the high-quality products from our Matta line. These tiles are made from high-quality PVC plastic that is durable enough to stand up against foot traffic and some can even withstand loads exceeding 9,000 pounds. Yet they are flexible enough to be used over uneven surfaces such as outdoor areas or uneven flooring. When properly laid, they can also be used on ramps to provide traction and safety.
One of the main advantages of these tiles is the superior comfort that they provide. With a soft, flexible PVC, they can be used to provide comforting grip over hard surfaces, such as uneven or inconsistent concrete.
One of the favorites from the Matta line is the
Safety Matta Perforated Black
. These tiles have everything you could want from a safety mat, including a textured surface and perforation, which keeps liquids from pooling on the top. If you are looking to minimize health hazards, these flexible tiles will fit your needs.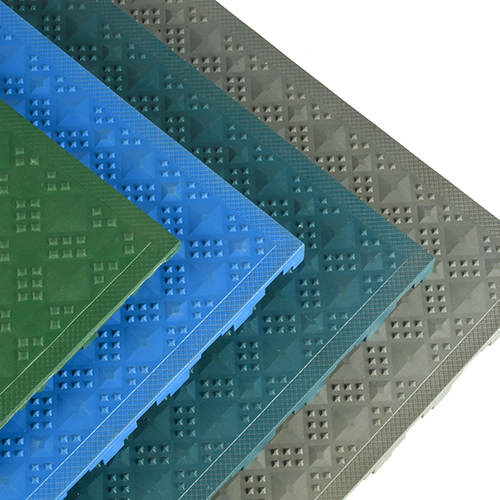 For a more decorative style combined with outstanding safety, choose the
Comfort Matta with solid surfaces
. When you want to lay visually-pleasing flexible flooring for uneven floors. these mats are a great choice. Available in blue, grey, and green, they can match your personal style while providing added safety and performance.
3. Ergo Matta Flexible Flooring for Uneven Floors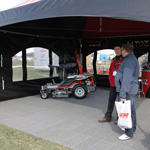 The Ergo Matta line from Greatmats is incredibly popular for indoor and outdoor use. The perforated version of these versatile mats can be used as interlocking patio tiles over grass, dirt and other surfaces, giving you the performance you need over any outdoor area. They have interlocking connectors that create a firm grip, so you can count on these tile to hold strong no matter where you place them.
As an added bonus, they are available in multiple colors, so whether you want an elegant, neutral tone or a bright color for a kids' playground, the Matta line delivers.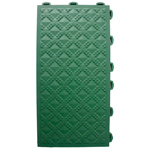 When it comes to decking tiles as flexible flooring for uneven floors, few products deliver the quality and performance of
Ergo Matta Perforated Tile
. Using a lock-lug connection system, the tiles hold firm and can be flexed around uneven concrete our outdoor surfaces like grass and dirt. They have the effective perforated surface, which is excellent for wet areas like pool decks or areas around hot tubs, and they help maintain a solid grip when laid over any outdoor surface.
For indoor purposes, check out the
Ergo Matta CushionTred Solid surfaced tiles
.
4. Portable Outdoor Floor Tile for Uneven Floors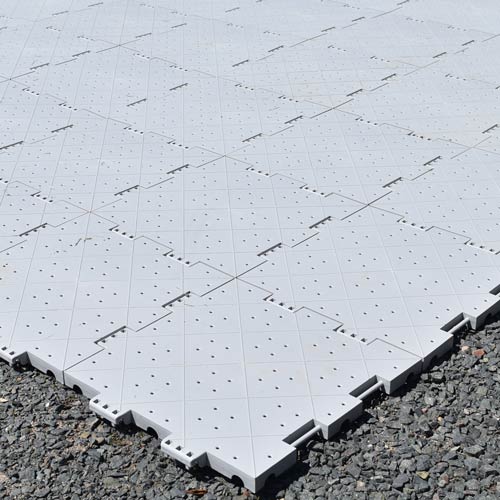 While some interlocking patio tiles over grass are installed permanently, many people need temporary floor tiles. They need a product that provides safety and stability for uneven tile installation, but can also be broken down and removed quickly. The decking tile on uneven ground must be light enough to install and remove quickly, strong enough to support heavy traffic, and versatile enough to cover many uneven surfaces.
The
Portable Outdoor Tent Tile
- in grey or black - is a wonderful option. This interlocking tile can be used over grass, dirt, concrete, and any other surface that needs to be covered. It is strong enough to support vehicles, yet each tile only weighs about .81 pounds, so moving the tile from place to place is no problem. Made from recycled polypropylene plastic, these tiles have hinged joints that snap together quickly, which makes assembly fast and easy.
5. Flexible PVC Tiles for Uneven Floors Indoors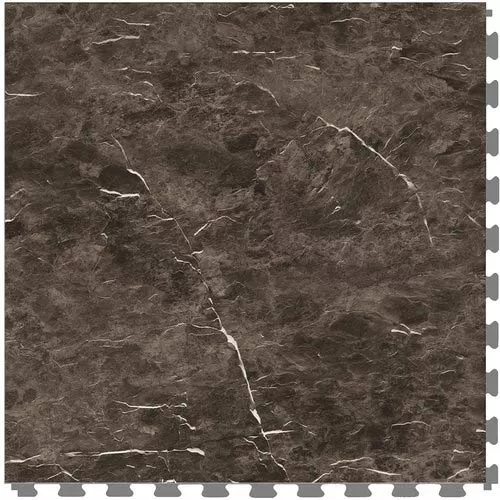 For a real stone look, choose
HomeStyle Stone Series Tiles
. These PVC tiles feature interlocking edges and are flexible. These can be installed in a basement, garage, man cave or other area of your home. HomeStyle Stone Series provides a beautiful stone look flooring in a super easy to install format. The interlocking edges are easy to press together and you will not see the interlocking edges once these are installed because they are a hidden interlock style. No need for special tools as you can cut these with a sharp utility knife. Choose from a variety of stone look designs.
Uneven Surfaces? Greatmats Has You Covered!
Whether you want interlocking patio tiles over grass or need simple cushioning for a kid's play area, Greatmats has the tiles and mats you need.
From plastic to rubber, you'll find everything you need from our online store, and it's all supported by our helpful, friendly staff. Contact us today to choose the right decking tiles for your home, office, or facility!