Annual National Striking Martial Arts Instructor of the Year Award
By Created: July, 2017 - Modified: December, 2020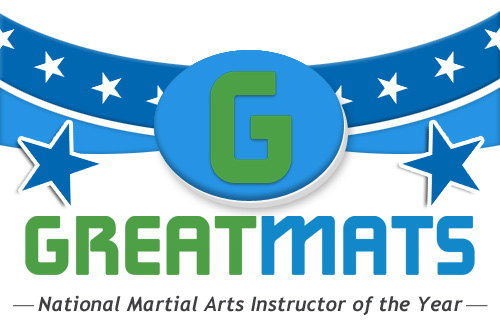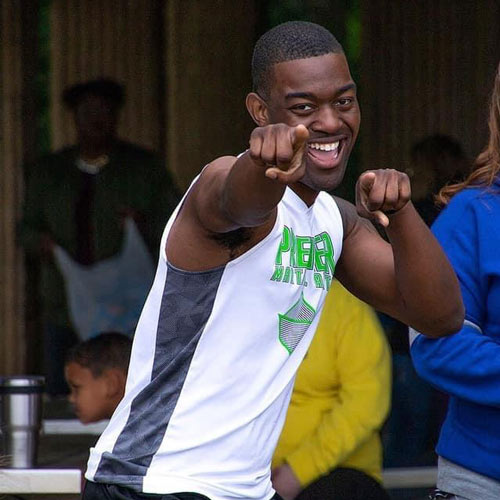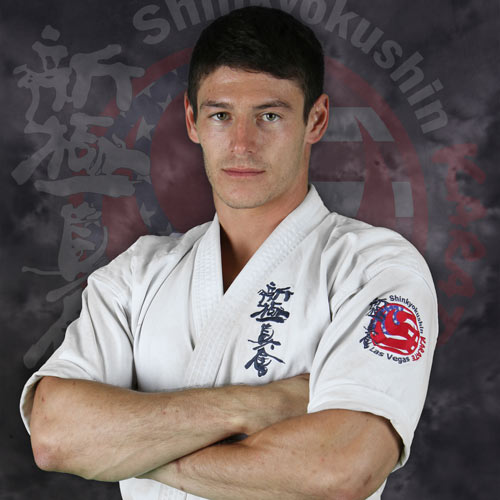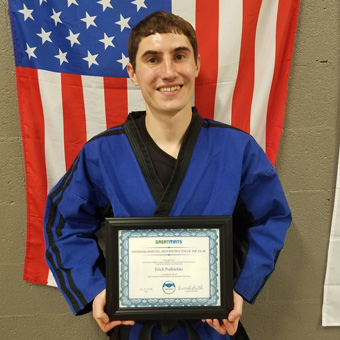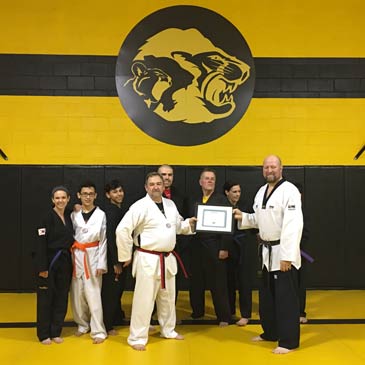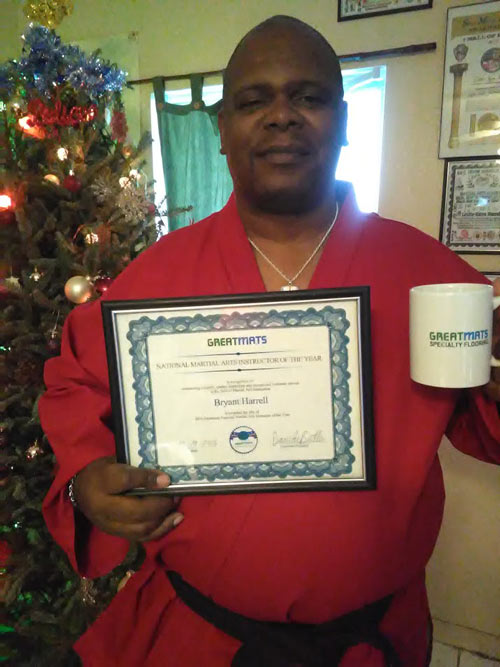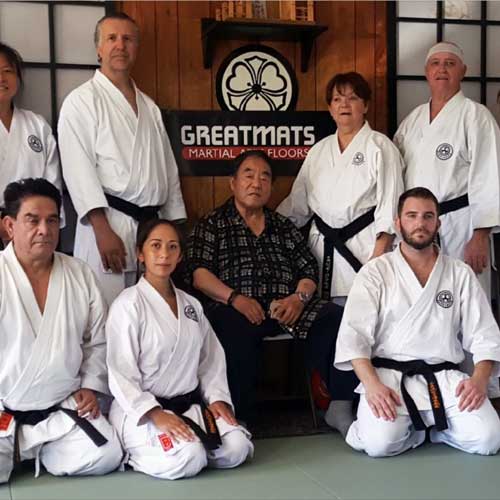 Congratulations to Cameron Smith for being named the 2020 Greatmats National Striking Martial Arts Instructor of the Year!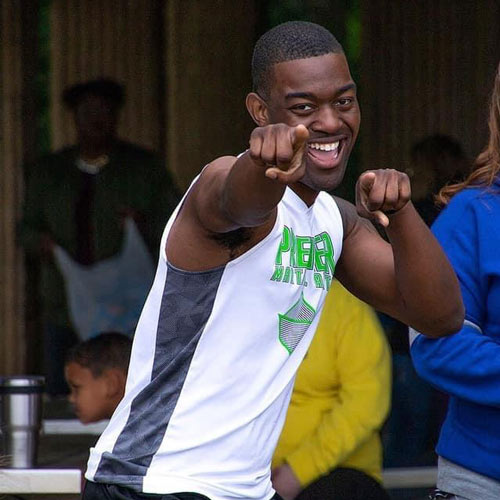 -------------------
Want to honor a striking martial arts instructor for his/her outstanding achievements, unique style or humanitarian efforts? Then nominate him/her for the Annual National Martial Arts Instructor of the Year Award, sponsored by Greatmats. Starting in 2019, Greatmats began offering two martial arts instructor awards - one for those focusing on the striking arts and another for those with a primary focus on the
grappling arts
. Striking arts include, but are not limited to, Karate, Taekwondo, Boxing, Muay Thai, Kung Fu, Capoeira and Krav Maga. The award, part of the annual Greatmats National Award Series, is designed to recognize martial arts instructors who have made a difference in the lives of their students and community through the virtues of service, integrity and quality.
Learn more about
Greatmats National Award Series
.
How to Nominate
To nominate an instructor for this award, email the following information to brett@greatmats.com or visit the contest page and fill out the online nomination form before Oct. 26, 2020. Nominators will not be identified.
Instructor's Name
Name and Location of the Martial Arts School (Must be located in the USA)
A brief description of why you are nominating this instructor, including how he/she meets the criteria of high-level service, integrity and quality.
A photo and/or video of the Instructor
How the winner is chosen:
Voting will take place Nov. 2-16, 2020 for the Annual National Striking Martial Arts Instructor of the Year Award. The two striking martial arts instructors with the most votes will be named finalists.
Greatmats will interview the two finalists to determine the winner
Prizes
Grand Prize:
$250 in Greatmats Products for the School
National Dance Instructor of the Year Certificate
Runner Up: $150 in Greatmats Products
Third Prize: $100 in Greatmats Products
4th-10th Place: $50 Greatmats Coupon toward purchases of $200 or more

Voting Instructions:

Visit Greatmats' contest ballot page during the voting period to vote for this year's National Striking Martial Arts Instructor of the Year. Click the vote button next to the photo of the Martial Arts Instructor you'd like to win. Feel free to share the gallery ballot with friends and family and encourage them to vote.

National Martial Arts Instructor of the Year History

More than 94,500 votes have cast for martial arts instructors in their first four years as part of the 6th Annual Greatmats National Award Series. The Greatmats National Award Series is designed to recognize instructors, trainers and coaches who have made a positive difference in their communities and the lives of their students.

Greatmats is a national martial arts flooring leader based in Milltown, Wisconsin, since 1999. Identified as one of the top 3,000 fastest growing companies in the USA three times since 2008, Greatmats gives back to its local community by donating 5% of its annual profits to local non-profit organizations. It also supports green initiatives through the use of solar energy at its Wisconsin headquarters and by offering a large variety of products made from recycled and renewable resources.

View all of Greatmats' martial arts flooring at http://www.greatmats.com/martial-arts-mats.php

This contest is in no way sponsored, endorsed, administered by or associated with Facebook.

All media submissions, including text, photos and videos become property of Greatmats.

Read about previous winners of the award:

2016 National Martial Arts Instructor of the Year Grandmaster Bryant Harrell
2017 National Martial Arts Instructor of the Year Master Ron Poholik - Judo, Taekwondo
2018 Martial Arts Instructor of the Year - Erich Podbielski - Taekwondo
2019 National Striking Martial Arts Instructor of the Year - Leo Liuzza - Karate
2020 National Striking Martial Arts Instructor of the Year - Cameron Smith - Kickboxing, Krav Maga

Past Striking Martial Arts Instructor Nominees

Alabama

Renshi Lennis Darby - MojuKai Karate-Kobudo - Enterprise (2017)
Jeremy Booth - Wolfpack Brazilian Jiu Jitsu - Hamilton (2016)

California

Rocky Whatule - Zanshin Shotokan Karate - Santa Clarita (2019)
Jesus Flores - Flores Kenpo Karate Studios - Oxnard (2019)
Manny Bujold - Agoura Hills World Champion Karate - Agoura Hills (2018)

Florida

Inwan Kim - Inwan Kim Martial Arts Academy - Valrico (2019)
Guillermo Mosquera - Florida Taekwondo College - Miami (2019)
Matt Stewart - Three Dragons Martial Arts Academy - Orlando (2016)
Bryant Harrell - High Point Neighborhood Family Center, Clearwater (2016)

Georgia

Ken Blumreich - AKF Athens Martial Arts - Athens (2016)
Angie Wilson - Choi Kwang Do - Cartersville (2018)
Matt Pattillo - Master Pattillo Martial Arts School (2018)

Idaho

Sterling Crawford - Treasure Valley Taekwondo - Nampa (2018)

Illinois

Master Ron Poholik - Pride Martial Arts - New Lenox (2017)
Aaron Wayne-Duke - Galesburg Academy of Martial Arts - Galesburg (2016)

Indiana

Gary Phillips - Kuk Sool Won of Richmond - Richmond (2019)
Brooke Harrington - iKick Martial Arts - Demotte (2018)

Kansas

Jackie Tolley - Jacked Martial Arts Academy - Derby (2019)
Master Chip McClellan - Legacy ATA - Topeka (2017)

Maryland

Michael Tull - Champion Karate - Gaithersburg (2016)

Massachusetts

Rita Pasquale - United Martial Arts Center - Danvers (2018)

Michigan

Joe Willis - UCS Martial Arts - Capac (2019)

Minnesota

David Younglove - USA Karate - Rosemount (2017)

MissouriAlex Arnall - Springfield Martial Arts Center - Springfield (2018)

Nebraska

Beverly Channer - Nebraska School of Martial Arts - Kearney (2018)

Nevada

Leo Liuzza - Shinkyokushinkai Karate - Las Vegas (2019)

New Jersey

Vic Teran - International TKD Academy - Jersey City (2017, 2018)

New York

Mike Evans - 4GK Martial Arts - Patchogue (2019)
Shawnie Brown - American Family Karate - Elmira (2018)
Michael Dones - Madmic The Mechanic - Bushwick (2018)

North Carolina

Ray Ferrell - Academy of Kenpo Karate - Charlotte (2019)
Don Newell - The Martial Arts Training Institute - Charlotte (2018)

Ohio

Duyane Ernst - Championship Martial Arts Academy - Milford (2018)
Jason Gehring - Mentor Martial Arts and Karate for Kids - Mentor (2018)

Oklahoma

Alex Evers - Stillwater Martial Arts - Stillwater (2018)

Pennsylvania

David Pantano - Premier Martial Arts - Huntingdon Valley (2019)
George Kapterian - Kim's Karate Shrewsbury - York (2019)
Brock Genevro - Silver Dragon Martial Arts - Saint Mary's (2018)
John Morgart Jr. - Wei Son Do Martial Arts - Irwin (2018)

Rhode Island

Larry Martin - Rhode Island Shotokan Karate - Providence (2016)

South Dakota

Robin Buckingham - Buckingham's Karate for Kids - Rapid City (2017)

Utah

Jordan Diaz - Shotokan Karate Academy - Lehi (2019)
Mike Tobin - Tobin's Elite Academy of Martial Arts - Clearfield (2017)

Tennessee

Ryan Guillemet - New Visions Dojo - Nashville (2019)

Texas

Wayland Lacy - Lacy's Shotokan Karate - Tyler (2019)
Cristina Rodriguez - KickStart Kids - Carrollton (2019)
Lee Aarhus - Ft. Hood Shotokan Karate - Kileen (2019)
Bob Nuttall - Karate University - Weatherford (2018)
Dennis Livotto - The Woodlands Shotokan Karate - The Woodlands (2018)

Virginia

Erik Hubley - Martial Arts of West End - Henrico (2019)
Melvin Stewart - Westmoreland Family YMCA - Montross (2016)

West Virginia

Eric Swick - Dragon's Den Mixed Martial Arts - Grafton (2016)

Wisconsin

Erich Podbielski - American Taekwondo West Bend/Kettle Moraine YMCA - West Bend (2018)
Robert Benton - World Martial Arts Academy - Muskego (2017)
Hanna Podbielski - Kettle Moraine YMCA - West Bend (2017)
Ian Jensen - Lake Country Martial Arts - Hartland (2016)