Cameron Smith 2020 National Striking Martial Arts Instructor of Year
By Brett Hart Created: December, 2020 - Modified: November, 2022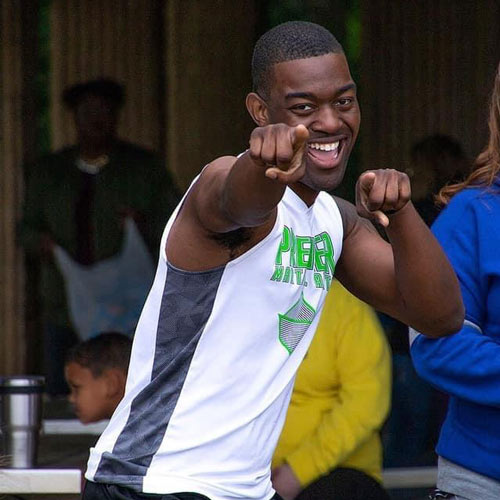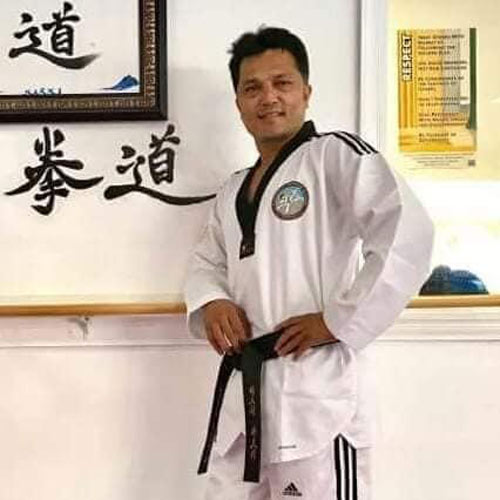 Greatmats is proud to present Cameron Smith of Premier Martial Arts in North Augusta, South Carolina, as its 2020 National Striking Martial Arts Instructor of the Year. Smith rose to the top of a highly contested field of 91 martial arts instructors from across the nation to narrowly edge out Everest World Class Taekwondo instructor Kumar Karki for the title.
A record number of more than 59,000 votes were cast in this year's contest, with Smith gathering more than 12,000 of them.
Cameron was unaware of his nomination for the award until near the end of the two-week vote when a group of parents from his school informed him at a dinner/meeting they were hosting.
"They went above and beyond," Cameron said. "They had been posting in Facebook groups but changed the settings so I couldn't see it. It's a humbling kind of thing. Things like that show how much impact you're making and that people care about what you're doing."
The 22-year-old was inspired to begin his martial arts journey at the age of nine with the release of the latest Karate Kid movie. By his junior year of high school, Cameron had developed an interest in teaching, which led him to switch paths from pursuing a music education career to stay home and teach martial arts.
"It's the best decision I've made," he said.
In addition to teaching at Premier Martial Arts, where he's spent his entire martial arts career, Cameron has also built a nice connection with elementary schools through a mentorship program. He's enjoyed helping with kids' ministry at his church and helps with food and toy drives as well as fundraisers for breast cancer research.
"It's because of martial arts, that I've been able to have that influence," he said. "There is so much you can get from each discipline."
Working in everything from kickboxing to krav maga, jiu-jitsu, and sport karate, he says, "I love the artist side of martial arts," noting the creative outlet while still teaching practical application.
While Cameron does feel the appreciation from the parents at his school regularly, he said the award competition brought it out even more.
"Ever since I found out about it, it's been an awesome, humbling experience."
Cameron has considered using his prize to get mats for his school that can travel with them for competitions and demonstrations as well as to help with the tumbling aspect of things.
Runner Up Kumar Karki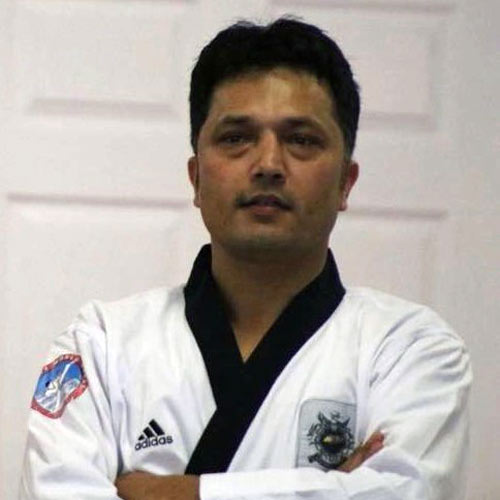 Runner up Kumar Karki of Everest World Class Taekwondo in Nottingham, Maryland, has been practicing Taekwondo for 33 years, starting in Nepal until moving to the United States in 2008 to start teaching as a master.
In 2015 he opened his own school.
He, too, was pleasantly surprised by the nomination and was humbled by the outpouring of support from his taekwondo family, students, and community members.
"It is a great recognition," he said.
Kumar believes martial arts are truly a way of life - not just kicking and punching. It teaches life skills and core values.
"Our students become leaders in everyday lives," he said. "It makes me very happy to touch so many people's lives through martial arts."
Cameron Smith
Premier Martial Arts
North Augusta SC 29841