Robin Buckingham - 2017 Martial Arts Instructor of the Year Nominee
By Created: October, 2017 - Modified: January, 2018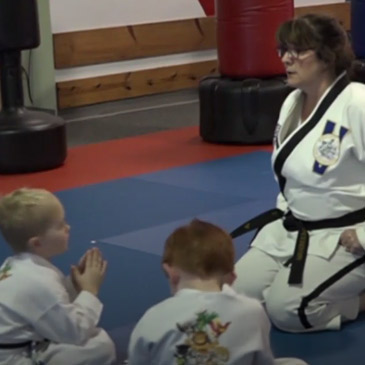 (If the ballot does not load, please visit https://www.facebook.com/Greatmats/ - Look for the voting photo album and like the photo of the person you'd like to vote for.)
Karate instructor Robin Buckingham is teaching South Dakota kids what it means to have discipline, respect and self confidence. And she's teaching those kids how to stand up for themselves in the face of bullying.
Her efforts are empowering kids to overcome fears of going to school and what happens in school settings be giving them the tools necessary to deal with situations that may occur in the appropriate manner.
She offers these lessons to kids as young as four years old, setting the stage for lifelong skills on conflict management and wise decision making.
Learn more about the
Greatmats National Martial Arts Instructor of the Year Award
or the
3rd Annual Greatmats National Award Series
.

Robin Buckingham
Buckingham's Karate for Kids
Rapid City SD 57702