Mike Tobin - 2017 Martial Arts Instructor of the Year Nominee
By Created: October, 2017 - Modified: December, 2019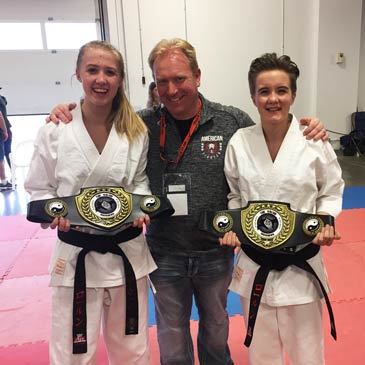 (If the ballot does not load, please visit https://www.facebook.com/Greatmats/ - Look for the voting photo album and like the photo of the person you'd like to vote for.)
Mike is an excellent leader in the community. He has a passion for sharing his love of martial arts and even more importantly he builds the next generation of leaders.
Mike and his team dedicate their time, talents, and energy to making the community a better place. He inspires youth and builds their self esteem, teaches them discipline, and helps them realize their self worth.
Mike promotes anti bullying and is inclusive of all, regardless of their background or abilities.
For all of these reasons and more Mike Tobin should be recognized as martial arts instructor of the year.
Learn more about the
Greatmats National Martial Arts Instructor of the Year Award
or the
3rd Annual Greatmats National Award Series
.
Mike Tobin
Tobin's Elite Academy of Martial Arts
Clearfield UT 84015