2016 National Martial Arts Instructor of the Year - Bryant Harrell
By Brett Hart Created: February, 2017 - Modified: September, 2020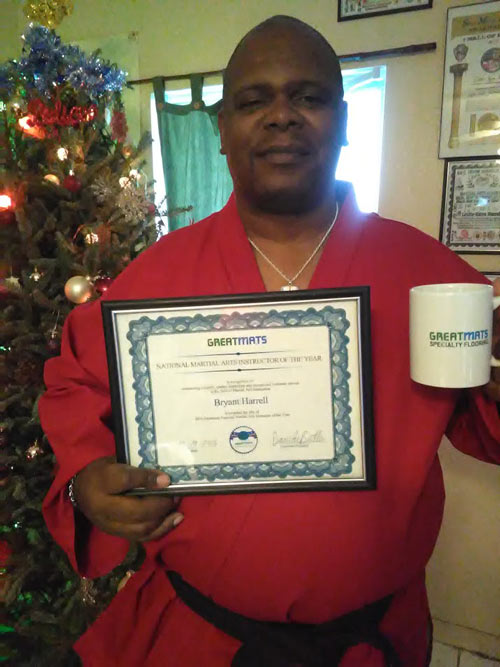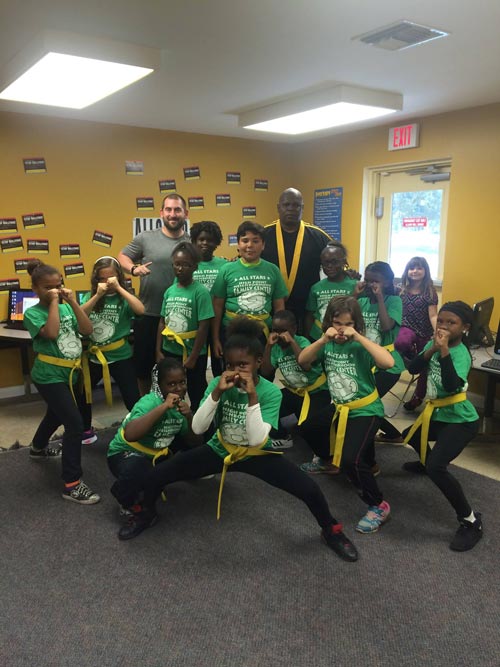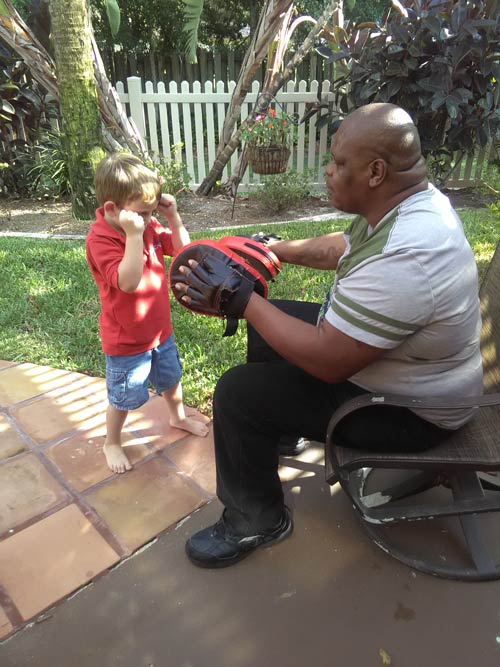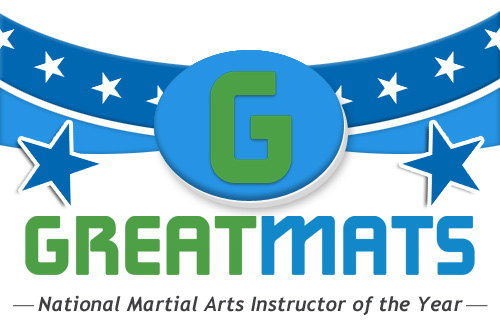 Dec. 30, 2016 -- A lifetime of dedication to martial arts and helping others led Clearwater, Florida, Grandmaster Bryant Harrell to the title of 2016 Greatmats National Martial Arts instructor of the Year. In October, Harrell was nominated by numerous community members for the award, which honors instructors for making a positive impact on their community and the lives of their students.
Harrell, who teaches out of the Real World Combat Academy at High Point Neighborhood Family Center, was nominated for the following reasons.
''He is not in it for the money. He is more concerned about the growth and development of his students, ... He keeps kids off the streets.''

''He loves these kids so much that he teaches them even when he's tired from working at an overnight job.''

''He also goes above and beyond to make sure no child is left behind at the center as well as being willing to teach at our home.''

''He has made it a top priority to create a program to help keep women and children safe.''

''Bryant devotes his life to teaching and helping others. ... He is a man of God, a great father, and an all around great man.''
Following a two-week social media vote, Harrell tallied approximately a quarter of the more than 1,300 votes, earning a spot in the finals alongside AKF Athens Martial Arts Instructor Ken Blumreich of Athens, Georgia.
''It's an honor, and it humbles me for people to think very highly of me,'' Harrell said, noting that he enjoys seeing the gifts inside his students and using martial arts as a tool to build on those gifts and talents to build confidence in themselves and change the world.
Harrell has trained under several nationally and world-renowned martial artists, such as Little John Davis, Moses Powell, Peter Urban, Karen Schlachter, Joe Lewis, Frank Dux, Floyd Mims and John Enger and is happy to share his knowledge with others. He is particularly excited to see the faces of parents and adult students when they see what their children and they are capable of when they put their minds to it.
Despite earning numerous awards, including several hall of fame inductions, Harrell remains grateful to those who helped him to where his is today - especially his uncle, Grandmaster Joseph Harrell, who got him started in martial arts and his wife, Leotte, who teaches with him and pushes him to keep going.
''I just thank God for each and every one of these men and women,'' Harrell said. ''I thank God for the opportunity to work with families - to change families.''
Runner Up Ken Blumreich
Blumreich, an Instructor for the American Kyuki-Do Federation, was nominated for seeing the potential in his students and getting to know them while working them through their trouble areas. He was recognized for his work with students with physical and developmental disabilities and well as setting up a scholarship fund, in memory of two former students, for students with financial difficulties.
His nominator said, ''He truly believes that everyone should be able to take martial arts and benefit from the mental, spiritual and physical benefits. He is open and honest, yet tactful if the situation presents itself.''
''Being nominated for this award and making the final round was a hugely unexpected and gratifying experience,'' Blumreich said. ''Watching my students and instructors and community members rally together to spread the word gave me an even deeper appreciations for how much capacity martial arts has to touch other people's lives. ... Without a doubt, the most rewarding part of teaching the arts is hearing back from parents about how AKF Athens Martial Arts has made a positive difference in their children's lives. I love knowing that I've helped a younger person develop greater discipline, improved their behavior at home or at school, or made them more confident and outgoing.''
During the voting process, one Master Blumreich's students said, ''I walked in the door a depressed, anxious, survivor of childhood abuse, who struggled with obesity and various injuries, and who was terrified to tap into her own inner strength and power. Master Blumreich has great intuition when it comes to knowing when to push and student, and when to support a student. He was knowlegible, supportive, fun, and most importantly he consistently believed in me when I didn't yet believe in myself.''
Another student added, ''He's remarkably capable at walking the line between being firm and yet friendly, encouraging and yet strict when necessary.''
And a parent pitched in, ''Our son progressed from a frequent visitor to the school office to exemplary conduct. I credit Master B and his way with students as THE major reason why.''
The Grand Prize
As the 2016 Greatmats National Martial Arts Instructor of the Year, Grandmaster Bryant Harrell will be awarded $250 toward new Greatmats martial arts mats.
Learn more about
Greatmats annual National Martial Arts of the Year Contest
.

Grandmaster Bryant Harrell
Real World Combat Academy, High Point Neighborhood Family Center
Clearwater FL 33760